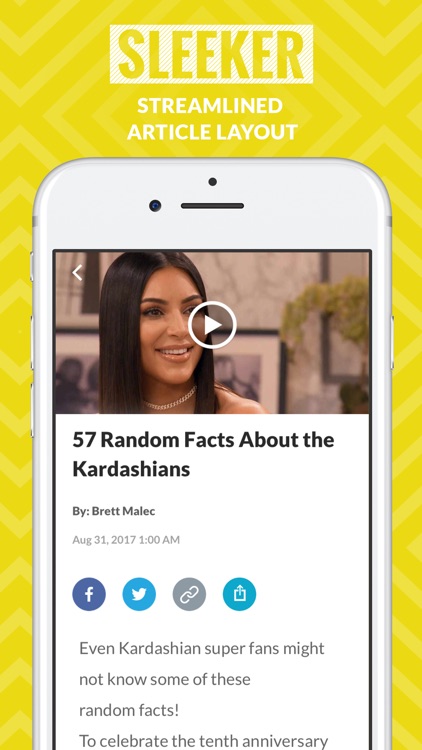 E! News
E! Entertainment Television, Inc.
Pop culture. Personalized. The Emmy®-nominated E! News app has everything you need to know, right when you need to know it. 
 
Here's what you get with the E! News app:
• Customize your content feed with the My News feature.
• Find a specific photo, or swipe thru them all! The choice is yours...