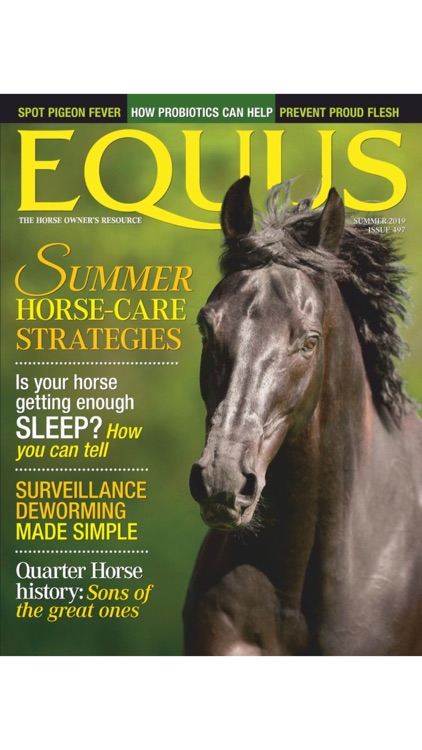 EQUUS Magazine
Dressage Today Online
EQUUS magazine provides vital information about horse health care, behavior, and training. Find the latest information from the world's top veterinarians, equine researchers, riders and trainers in each issue of EQUUS magazine.

Here are the details of the EQUUS subscription offer:

1 YEAR ANNUAL SUBSCRIPTION $19.99

Monthly subscription: $1.99/month 

Single Issue: $3.99

• Subscription automatically...