BEST

GAMES




of the


MONTH


February 2018
February is the shortest month of the year, and yet there was still enough time for the release of some great games. The theme for this month seemed to be memorable and lengthy adventures. The highlights include a brilliant downhill sequel, a redesign of Final Fantasy for mobile devices, a deluxe retro inspired genre mash up, and more.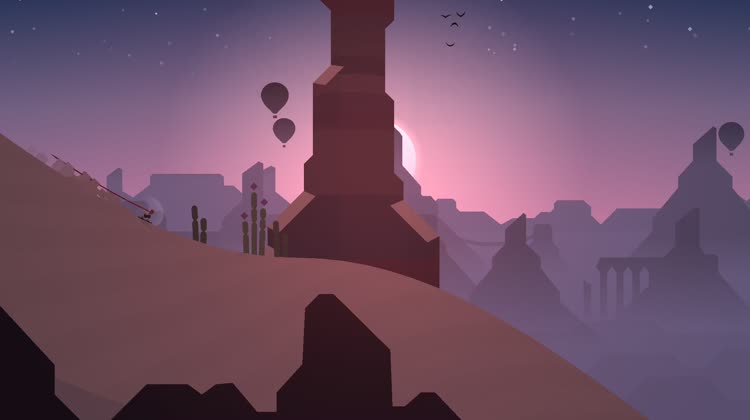 AppAdvice's Game of the Year Runner-Up: Alto's Odyssey
Alto and his friends have moved from snowboarding mountains to sandboarding dunes. Alto's Odyssey breaks the sequel mold continuing what made Alto's Adventure great, and subtly build upon it. It's a beautiful and compelling game choice that can be enjoyed by any level of gamer.
A Unique Version of the Final Fantasy Series
The story of Final Fantasy XV has been redone for mobile devices. Final Fantasy XV is now pocket-sized for your convenience.
Dandara takes your idea and expectations of a metroidvania platformer and turns it upside down with a fresh new experience.
Dandara is a vast metroidvania platformer game that will turn your world upside down.
The makers of I Am Bread and Surgeon Simulator have a new crazy concept game for you to try.
Cat Island is full of felines, both wild and domesticated, and now you can date them while uncovering the island's dark secrets.
Remove all of the colored tiles by flipping tiles to make matches.
Dissembler is a brain teasing puzzle game about matching tiles to clear the board of various abstract designs.
An Interactive Storybook
Experience an endearing and heartfelt story in Florence as you witness a young girl go through the various stages of first love.
Roll the dice to try to get the numbers on the accompanying cards.
The game stands out with the ornate 3D physics engine for authentic dice rolls. The cards have different dice roll combinations, and you try to clear the cards with each roll.
A physics based platformer in which you try to guide a square out of dangerous caves.
A danger filled cave sets the scene of this physics based platformer with 30 challenging levels. The game features a silhouette art style, tons of collectibles, and plenty of speed.
Flip cubes to the right spots in this 3D puzzle game.
Each level has different cubes with corresponding goals for each cube. You need to move them just right to align colors, shapes, and orientations with more complexity as you go.