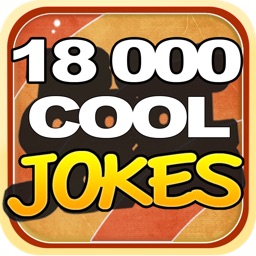 More jokes than you can imagine
18,000 COOL JOKES
For comedy fans who want to read thousands of jokes in an easy-to-use app.
18,000 Cool Jokes (which also has a free version) has a very clean and easy to use interface that allows you to vote on jokes, share jokes via Facebook, Twitter, and email and look at the Top Jokes of the day and week. There are also options to view random jokes, your favorites, and to turn off dirty jokes, and select the length of jokes you want to view (short/medium/long.)
Why we love it
This app definitely has it all. If you're looking for a joke, check it out. The great filters allows users to find exactly what they're looking for. And you can even share the jokes with friends and family.