Shine - Resume Designer
Boluga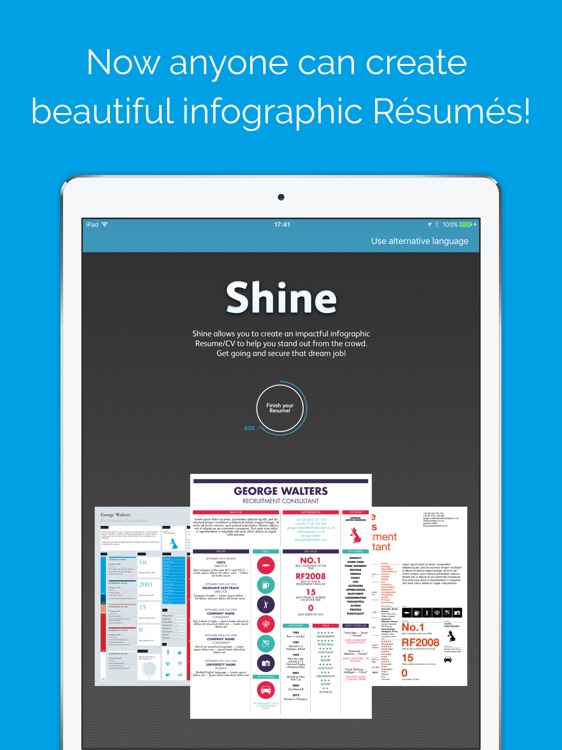 For those who want to create an infographic resume.
If you are looking for an infographic resume creator, Shine – Resume Designer lets you choose from layouts, preview your design, and easily update your information for any industry. Email, share, or print your resume and create high-resolution PDFs on your iPad.
Why we love it
Shine makes creating an infographic resume easy. Choose a layout, add your information, and you're set.