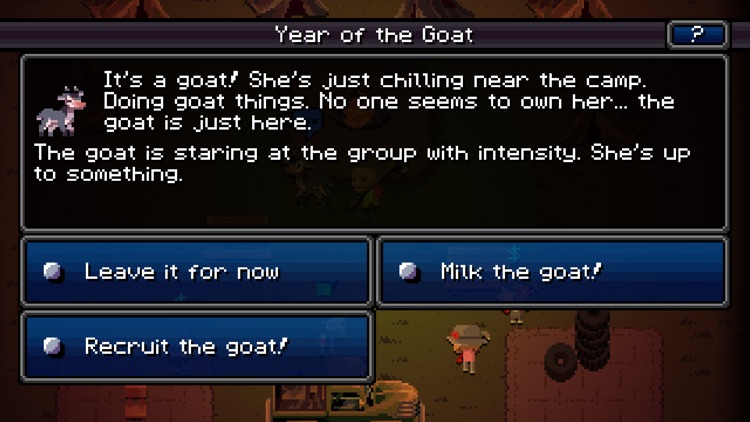 Survive the zombie apocalypse with a band of crazy people, and even crazier circumstances.
Death Road to Canada
Rocketcat LLC
Your goal is to get on the death road, and survive as long as you can. The game presents other people to interact with, destinations to scavenge in, and plenty of humor mixed in during the zombie apocalypse.