The
Best
Puzzle
Games
An
awesome
puzzle
game
for
every
taste
and
preference
September 26, 2016
Puzzles, puzzles, we love puzzles, but almost every game out there could be considered a puzzle game in one way or another. One thing is for certain, the best puzzle games have come a long way since the days of books filled with crosswords or pieces scattered on a table for jigsaw challenges.
We now see stunning, turning 3-D structures, colorful matching games with vibrant graphics, and new takes on old classics that dazzle us more than the originals. Whatever your taste, whatever your pleasure when it comes to a great puzzle game, there is sure to be one on our list of "the best puzzle games" that will keep you playing for hours at a time.
Memorable pieces, new game
Domino Drop
Domino Drop
This may not the dominos game you remember, but it is definitely fun. With three different game modes, Domino Drop has become a recent hit. Drop the dominos into the right slots in order to match the numbers and remove them from the board. Continue playing until your dominos reach the top and there are no moves remaining. Your mission is to get the highest score possible. Domino Drop is universal and available for $1.99.
Domino Drop
Vitalii Zlotskii
Just slide and release
You can see the shadow of where your next domino in queue will be placed. To match the numbers, the dominos must land exactly adjacent to its match. So, just slide left or right and when you are happy with its placement, release your finger and down it goes.
Mix it up with three modes
In Classic Mode, make matches to score as high as you can and combine four white squares to remove them. In Tails Mode, the white squares are numbered so you must group them by the number displayed on the square to remove them all. Pro Mode is like Classic Mode except you cannot see the next domino in line, so planning your moves becomes more difficult.
Get
Domino Drop
Spin, create, and serve
Twisty Hollow

Twisty Hollow
For a unique take on puzzles that ask you to serve customers is Twisty Hollow. The impatient customers wait for you to spin the wheel and deliver their orders. Make combinations by lining up ingredients on the wheel and then serve them up. It may sound easy, but with 50 levels to explore you can bet it gets quite challenging. Twisty Hollow is universal and available for $2.99.
Twisty Hollow
Arkadium
Line up your items correctly
Gameplay is easy to understand. Just line up the items needed to create the customer's item. For example, the early levels will having you make bacon by lining up the butcher, his knife, and a pig. Tap the worker to make the bacon and serve.
Prepare for angry customers
You can see the bubble with each customer's order around the wheel. They will only wait so long for their item, so if that anger starts to build you better move faster. If they reach their boiling point, you will hear the ding of the bell as they take off.
Get
Twisty Hollow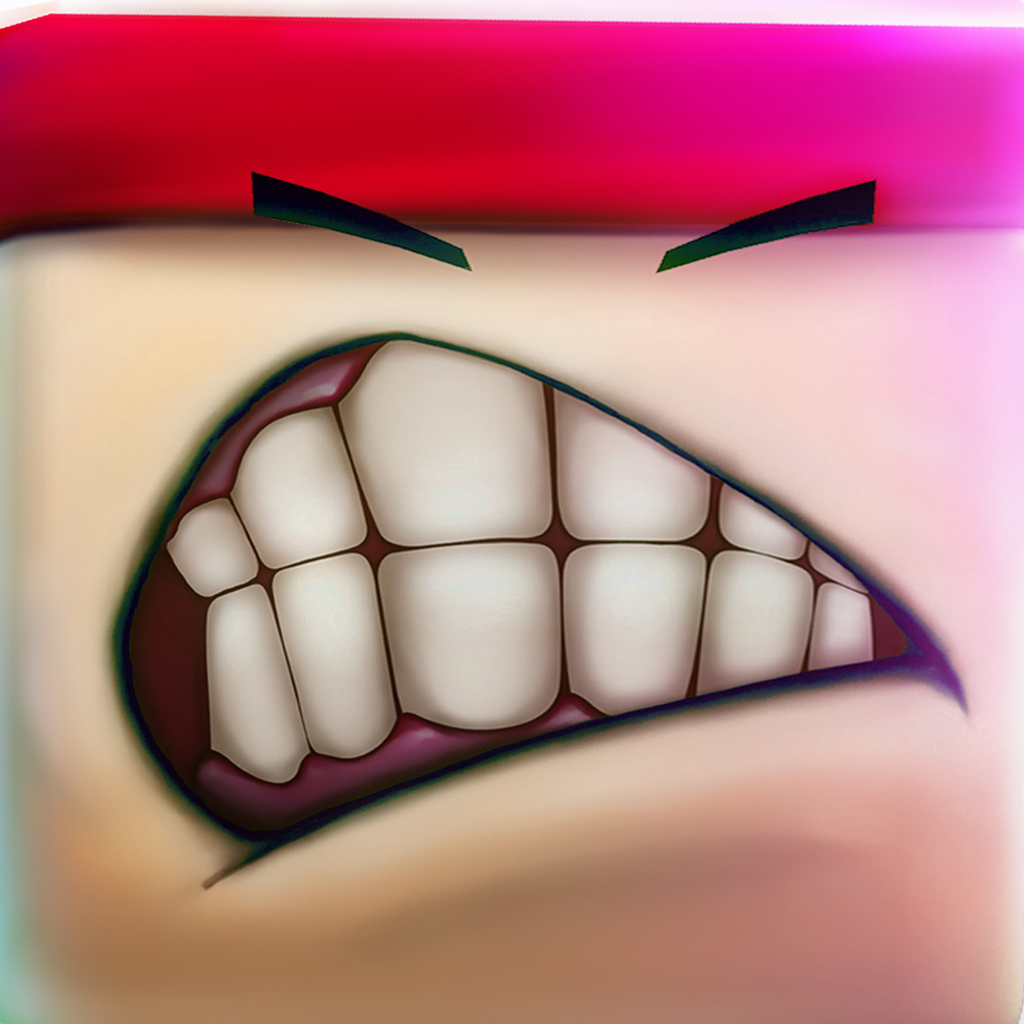 Enter a 3-D dojo
To-Fu Fury
To-Fu Fury
To-Fu Fury features a beautiful, 3-D rendered world with incredibly detailed stages filled with the glowing blue chi orbs as well as dangerous hazards that can kill To-Fu instantly. If you enjoyed the previous games in this series such as To-Fu: The Trials of Chi and To-Fu 2, then you will love To-Fu Fury. The game is universal and available for $1.99.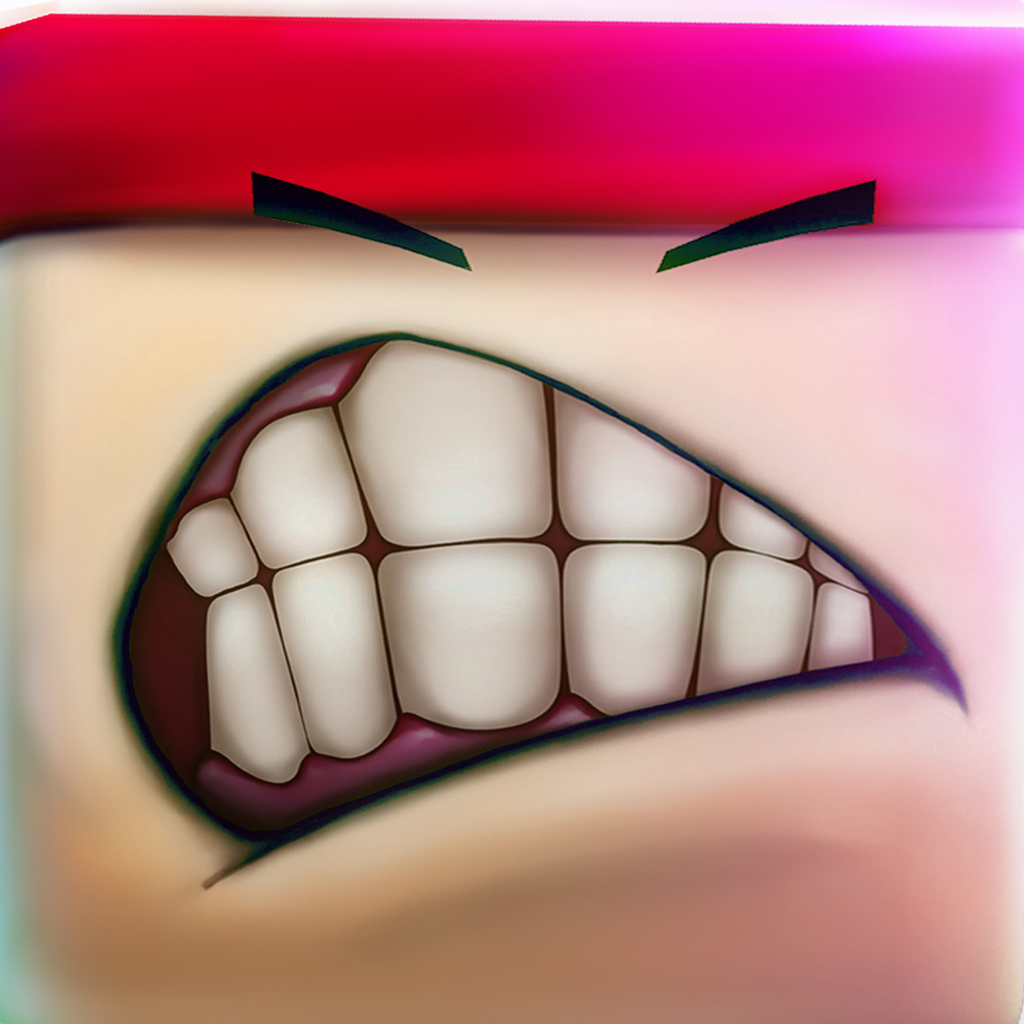 To-Fu Fury
Amazon Game Studios Distribution, LLC
Capture the chi
To-Fu can stretch and fling himself in a line when you drag your finger across him and the camera perspective changes when appropriate. If you pull back on him instead he can be flung at an angle, which is great for avoiding hazards such as spikes. If you place two fingers on the screen in the direction you want To-Fu to move, then he will "walk" along the surface, which in reality is just a tofu cube rolling.
Move through the dojos
There are multiple dojos and they all have their own chapters of levels with over 70 total, including a Challenge Dojo. Players take control of To-Fu, a small cube of soy product, who sets out on a quest to defeat the evil Hoshi clan. The stages contain puzzles that make you use your head, as well as melee combat against the Hoshi bandits and boss battles.
Get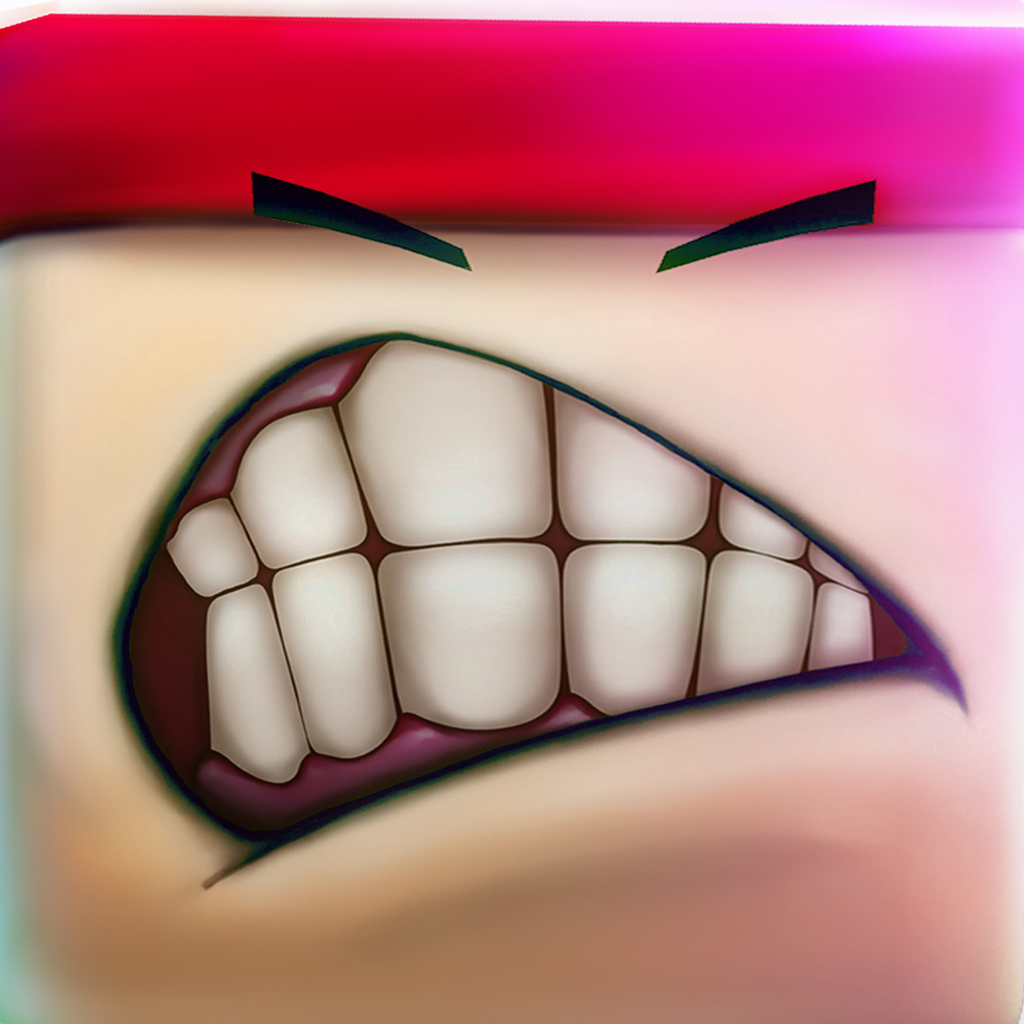 To-Fu Fury
Check out the first two games in this series, both are available for free.
Free
To-Fu: The Trials of Chi
HotGen Limited
Free
To-Fu 2
HotGen Limited
Very unique experience
Odd Bot Out
Odd Bot Out
For a truly different puzzle experience comes Odd Bot Out. This is a challenging game where you must figure out how to reach the goal in each level. Your cute robot named Odd will use items like blocks and electricity to help him escape the factory, but how these are used is up to you. Odd Bot Out is universal and available for $1.99.
Odd Bot Out
Martin Magni AB
Using blocks
Of course blocks can be moved by Odd, but you can also move them by sliding them or picking them up. Use them to climb up when the step is too high for Odd's short robot legs. The goal is to find the green Exit sign.
Easy controls
Moving Odd and the other items in the game is easy. Just slide your finger to make the robot and his friends walk. Once he gets close to stairs and blocks he will climb right up with only a little help from you.
Get
Odd Bot Out
Word games are puzzles too
Alpha Omega
Alpha Omega
Plenty of word games fit into the puzzle genre. If you like those relaxing game environments that also bring a solid challenge, then Alpha Omega is a great game. With gorgeous game themes and calming background music, this is a unique, single-player word game. The goal is to move through the different Greek letter themed levels by solving word puzzles based on hints. Rearrange the letters correctly in the word grid to move on. Alpha Omega is universal and available for $0.99 with in-app purchases.
Alpha Omega
BorderLeap, LLC
Relaxing gameplay
The first and last letters are static, so just swap the rest to form words. If you are successful, the word will lock. If you have completely messed up, the game will stop and you will have to restart or redo your last move. Letters can only be swapped once, so plan your moves carefully and use the clue provided at the top of the screen.
Many fun levels
With many challenging levels to play, you can easily see your progress on the game board display. Continuing passing levels to unlock others and if you reach the end, you can purchase more. But, the 300 levels already in the game should keep you busy for quite a while.
Get
Alpha Omega
Time for a math puzzler
Divide By Sheep
Divide By Sheep
Divide By Sheep has one of the most unique math puzzle concepts out there. Each stage shows you three numbers on the left side. The number represents the amount of sheep, wolves, or pigs you need to get on the raft and deliver to Grim, who is in search of friends. Divide By Sheep is universal and available for $2.99.
Divide By Sheep
TINYBUILD LLC
Watch your numbers
To get the animals on to the raft, you will have to use your finger to flick them to adjacent platforms, but you have to keep an eye on the number of creatures too. You'll lose animals if there is not enough space, or if you are tossing some sheep on to a platform filled with hungry wolves.
Plan carefully
The game features four different worlds with 30 levels each, so there are 120 stages for you to flick and divide through. There are three goals on each stage that will get you a star, but only if you can meet the requirement exactly. No star is earned if you go over the goal, so there is a lot of planning involved.
Get
Divide By Sheep
Play your hand
Pair Solitaire
Pair Solitaire
Let's add some playing cards to the puzzle mix with Pair Solitaire, from the creator of Domino Drop. In this strategic puzzle game you are challenged to match cards from the stack to keep playing and score big. It may not be the solitaire card game you remember, but it is definitely fun. Pair Solitaire is universal and available for free with an in-app purchase for the full version.
Pair Solitaire
Vitalii Zlotskii
Make your matches
The goal is to match cards by the suit or value. However, the pairs must have one card between them, and to remove a matched card, all you need to do is tap on it. Repeat this process until you're out of moves. The challenge in Pair Solitaire is to remove as many cards as you possibly can before you run out of possible moves.
Shoot for a high score
You're awarded points based on how many you've removed from the stack, as well as the face value of those cards. Since removing a card can create new opportunities for a match, there is a lot of strategy and thinking ahead involved in this game.
Get
Pair Solitaire
Test your memory
Rules!
Rules!
Memory games have been a part of the puzzle genre as far back as playing Concentration with a deck of cards. The puzzle game Rules! tests your memory as well as your concentration and reflexes, making it a truly stimulating game. All you have to do is follow the Rules! The game is universal and available for $2.99 and can also be played on the Apple Watch.
Rules!
TheCodingMonkeys
Pay attention
The rules will vary from things like "Tap greens," to "Tap numbers in descending order," and more. As you advance in levels, things get more difficult since there will be more rules to memorize and different characters on the cards. And, the rules from the previous levels are carried over to the next, so you have to follow all of the rules in order of newest to oldest.
Keep on your toes
You may be thinking the game is easy because all you have to do is listen to directions, but don't be deceived. You also only get 20 seconds in the beginning, and a few extra seconds added on for each new level. You will get a nice visual warning when time is running low, along with a distinctive ticking sound, which are both handy to have.
Get
Rules!
An amazing world to discover
Monument Valley
Monument Valley
We could not have a list of the best puzzle games without including the stunning and challenging Monument Valley. Plus, the game continues to receive new expansions to keep players interested. Featuring a minimalist, 3-D design that is perfect for optical illusions and various perspectives, the game continues to amaze. Monument Valley is universal and currently available for $1.99 with an in-app purchase for the Forgotten Shores chapters.
Monument Valley
ustwo
Challenging levels
There are plenty of levels for you to solve, and in order to move on to the next, you're going to have to figure out the previous one, of course. In each puzzle, you need to guide Ida from the starting point to the ending shrine, which has a distinctive marker on it for easy recognition.
Changing environment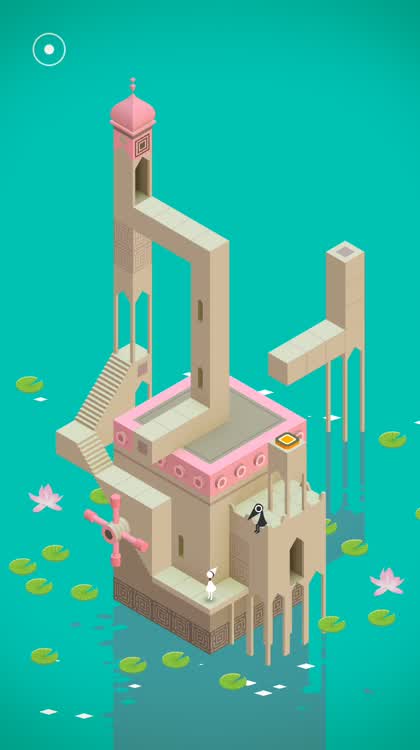 You tell Ida where to go by tapping on the spot you want her to walk to. If she's unable to go to that spot, she will not move. With swipes and taps, you are able to rotate parts of the architecture to create new paths that would have otherwise been impossible to make. Guide Ida across a waterfall or have her walk down sides of walls in this awesome and imaginative game.
Get
Monument Valley
Connecting the dots
Two Dots
Two Dots
Two Dots may not be new to the scene, but it remains a top game in the puzzle genre. The concept is simple, just connect the required number of dots based on the color schemes provided. The challenge comes in when you start sailing through the levels into more difficult territory. Two Dots is universal and available for free with in-app purchases.
Two Dots
Playdots, Inc.
Match the dots
The objectives in each stage will be different, but they are similar: you need to clear out a certain number of colored dots with a limited amount of moves. Then you will encounter special dots, such as anchors, that you will need to clear out and are worth more points.
You need energy
Currently, there are 385 challenging levels in Two Dots for you to connect your way through. The energy system can make it tougher to get through them. One life is used until you fail a level, and lives will replenish every 20 minutes. So, connect wisely my friends.
Get
Two Dots
Not as new, but just as cool
When was the last time you played one of these the classics?
Oldies but goodies
Newer is not always better. We still love some of those games that have been around for a year or more because although they might be older, they are still awesome. Some may get regular updates to keep them fresh and others may have sequels to join the family. Either way, you cannot beat a good game, regardless of its age.
Bejeweled
PopCap
Go back to an original for the best gem-matching action with tons of extras. Bejeweled is available for free with in-app purchases.
Get
Bejeweled
Cut the Rope
Chillingo Ltd
Om Nom is still hungry
Cut the Rope
Slice that rope to get candy to the little monster in this upbeat puzzler. Cut the Rope is available for just $0.99 with in-app purchases.
Get
Cut the Rope