The
Apple
AirPods
iFixit
Teardown
Suggests
Reasons
for
Product's
Delay
New
orders
for
the
truly
wireless
earbuds
push
into
February
December 20, 2016
The recently published Apple AirPods iFixit teardown reveals a "hot mess" of cables and "quality issues." These are probably the reasons it took so long for Apple to release the season's hottest new product.
According to iFixit, each earbud is "a hot mess of cables and adhesive," and a "torrent of glue." It notes:
Our X-ray imagery shows some quality issues in this chip's solder joints. Empty spaces, known as voiding, could be evidence of low quality standards, or a rushed product release. Could issues with the AirPod case be what delayed release?
Not surprisingly, the AirPods have a repairability score of zero out of a possible 10.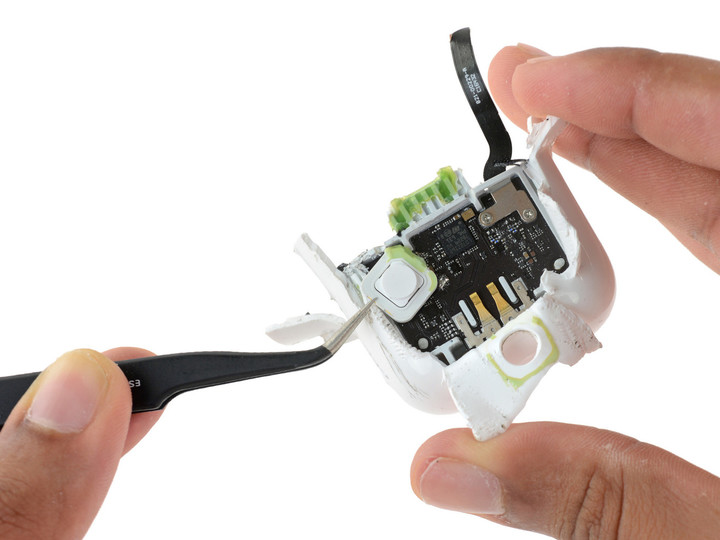 Since going on sale last week, shipments for new orders for the $159 accessory have now pushed into February. Meanwhile, store pickups are now showing a Feb. 8 availability date.
First unveiled in September, the Apple AirPods were supposed to launch in stores by the end of October. After numerous delays, they finally went on sale last week. Those first online orders are now arriving for customers. On Monday, a limited number of Apple AirPods were made available at Apple retail stores around the world.
Did you get a new pair of AirPods? What do you think? Leave your comments below.