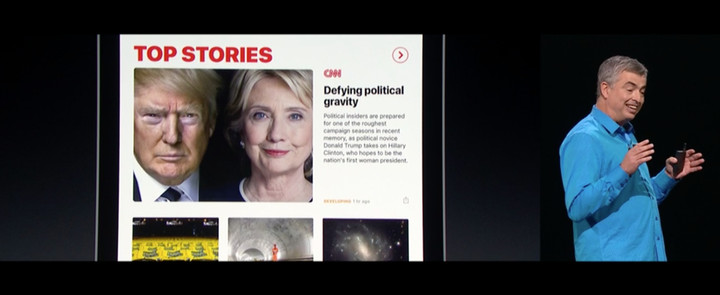 Changes
to
Apple
News
Are
Coming
Apple
Announced
Some
Improvements
to
News
Apple Announces
June 13, 2016
Apple replaced Newsstand with News a while ago, but there hasn't been much love for the first iteration for News. Apple announced some new changes to News at the WWDC 2016 keynote that hopefully improve the experience for many users.
New Design
Apple News now has a brand new design that is supposed to improve the user reading experience. All articles from about 2000 publishers will now be organized into categories and topics, and you'll get new recommended topics based on what you read. There will also be new Featured Stories that are handpicked by the editors, bringing you the top stories on the Web.
Subscriptions
Now users of News can subscribe directly to publishers, such as National Geographic and Wall Street Journal, so that they don't miss a single article. It's great for those who prefer to get their news from a single source, or want to support their favorite publishers.
Notifications
News happens all over the world at every minute, and now Apple News can bring you Breaking News notifications. This makes sure that you don't miss a thing when something important happens in the world.