Dandara
is
a
Gravity-Defying
Metroidvania
That
Exceeds
All
Expectations
A
metroidvania
unlike
anything
you've
played
before
February 7, 2018
Dandara ($14.99) by Long Hat House and published by Raw Fury is a distinctive metroidvania platformer that's unlike anything you've played before. If you enjoy games like Kraino and Goblin Sword, then you'll fall in love with Dandara.
Last year at GDC in San Francisco, I had the opportunity to check out an early build of Dandara on iOS and even Nintendo Switch (before it came out). When I sat down and tried it, I knew that this was something magical, as I've certainly never seen a metroidvania platformer with such uniqueness before. And as someone who became obsessed with 2D Castlevania series games during high school, I can definitely appreciate a good metroidvania game when I see it. And Dandara does not disappoint — it's well worth the cash.
App Feels Like
Free
Kraino
Angel Dorantes
$1.99
Goblin Sword
Gelato Games Ltd
Visually, Dandara has a classic, pixel-perfect aesthetic that takes me back to my childhood, where I'd play games like Super Mario Bros. and the like. The retro, 2D pixel art style in Dandara is a blast from the past and looks like it came straight out of the '80s, especially with all of the bright, vivid colors. Even though it's pixelated, everything in the game is incredibly detailed, from shading to textures. Animations are smooth and fluid with no lag on my iPhone 8 Plus. Since the game relies heavily on quick thinking and reflexes, the steady frame rate is necessary. The ambient, atmospheric soundtrack is subtle and adds another layer of depth to the game, and it's quite enjoyable to listen to. Overall, Long Hat House did an excellent job with the visual and audio design of Dandara, making it a sure keeper.
Since Dandara is a metroidvania style game, that means players progress through a series of connected rooms. These rooms contain plenty of traps, obstacles, and enemies that you'll have to get past in order to explore and move on to the next room. In the case of Dandara, players will be traversing through one giant world called Salt.
But what is Salt? It was a world where peace thrived, and ideas became more than just another abstraction. But all of this transformed into oppression and isolation as Salt took away the freedoms of its own citizens. Fortunately, there is one ray of hope left, and her name is Dandara. The ultimate quest is to battle the oppression and bring back freedom and balance to the world of Salt.
In Dandara, players can only jump to navigate around Salt, but it's rather gravity defying. Dandara has the power to jump on walls, floors, ceilings — you name it. However, she can only land on the white spots, so while the movement system defies gravity, it's still limited, making it all the more challenging for players. The virtual joystick in the bottom right corner lets you aim your reticle, and if it's green, you can release and Dandara jumps to that spot. The camera angle shifts when necessary, making it easier to orient yourself with the changing perspectives. When she's at a door or chest, just move the joystick towards it to open.
But again, there are enemies that will make sure you don't succeed, including tough bosses, so there's combat in addition to the special jumping mechanism. In the bottom left is another virtual joystick that lets you aim your gun and shoot upon release. It takes about a second to charge up though, so timing is everything, especially in later areas.
If you have a MFi controller, the game has full support for them. It's seamless, and some may prefer physical controls for a game such as this one. However, the touch controls are optimized well, so I had no issues with them.
Dandara starts out with only three hearts, so when she takes a hit, it depletes a heart. If all three are out, then it's game over. However, there will be campsites scattered throughout the world of Dandara, and if you find these, they pretty much act as checkpoints. You can continue after your dead, and the game places you back at the last campsite you discovered. A ghost-like sprite is left in place of where you died, but unfortunately, you do not recover items when you pick up your ghost. Knowing this, it gives you more of a reason to, you know, not die.
Fairly early on in the game, you'll find the Map item, which shows you where you've already been. This is useful in not only helping you not get lost, but also going back and revisiting areas where you couldn't progress because you were missing key items or mechanics. Even though it's a metroidvania platformer, there are plenty of puzzles that you'll need to solve to get into every nook and cranny of Salt.
Dandara takes your idea and expectations of a metroidvania platformer and turns it upside down with a fresh new experience.
The Good
Dandara is a bit pricey for an indie iOS game, but this is definitely high quality. The pixel art graphical style is top-notch and looks amazing. The music is atmospheric and a delight to listen to, so make sure you have some good headphones on while playing this one. While most metroidvania platformers are very similar to one another, Dandara separates itself from the pack and offers a completely fresh experience. And with the unusual gaming mechanic, the controls are streamlined and optimized for the touch screen, and having physical button support is an excellent addition. The world of Salt is huge, so it emphasizes exploration and keeps you coming back.
The Bad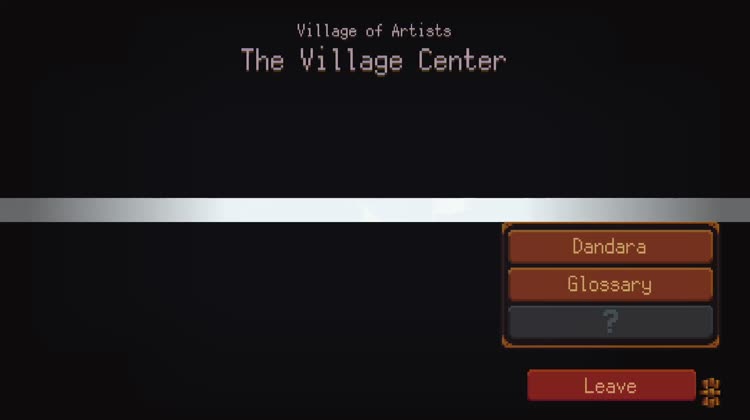 While Dandara is a great game, I was a bit surprised with the price. Usually, when a game ends up on multiple platforms, including mobile, the iOS or Android prices are usually cheaper than consoles. However, Dandara is $14.99 across all of the platforms it's on (iOS, Google Play, Nintendo Switch, PS4, Xbox One, and Steam). For an iOS game that isn't from a big company like Square Enix (most of the old Final Fantasy games are this price range), it may be a tough pill to swallow.
Fortunately, I bit the bullet and think Dandara is well worth the price. I'm also considering getting it on my Nintendo Switch later on.
The verdict
I'd been looking forward to Dandara ever since trying it out almost a year ago, so I'm ecstatic that it's finally available. It's proven to be well worth the wait too, because this game is superb in every aspect. The visual style is gorgeous, the sound is delightful, controls are intuitive and streamlined, and the mechanic is different but satisfying. I know it's early on in the year, but this is a contender for game of the year for me.
Dandara is available on the App Store as a universal download on the iPhone and iPad for $14.99. You can also get it on Google Play, Steam, Nintendo Switch, PS4, and Xbox One.
$3.99
Dandara Trials of Fear Edition
Raw Fury