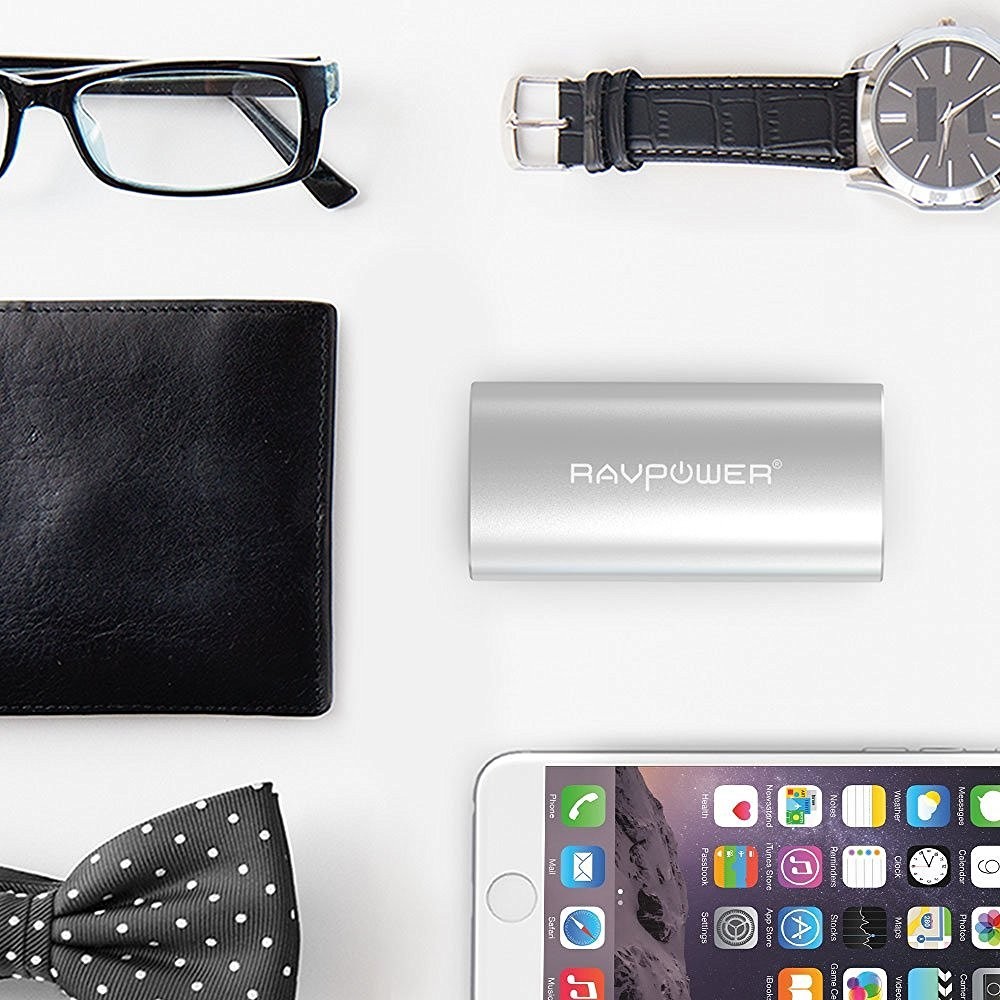 Get
This
6700mAh
Portable
Battery
For
Just
$8
You
always
need
an
extra
battery,
no?
Accessories
October 19, 2016
If you often find yourself needing more juice for your mobile device halfway through the day, this RAVPower 6700mAh portable battery might be for you.
Amazon is offering the RAVPower 6700mAH portable battery pack for just $8, a full 84 percent discount from its original price, with coupon code BJPHUECP.
The RAVPower 6700mAH external battery is well reviewed on Amazon with a 4.5-star rating from over 1,400 reviews. The body is made of aluminum and because it has 2.4A output, it's able to charge devices nearly twice as fast as other portable chargers.
If you're someone who uses an iPhone 6 or iPhone 7, you can expect to get around two full charges from this battery back. Not bad for $8.
Be sure to use the coupon code BJPHUECP to get the full discount at checkout.