Halide
Makes
iPhone
Photography
Meaningful
and
Thoughtful
June 7, 2017
The built-in Camera app on an iPhone is good, maybe even great. It's not terrific, though, since it doesn't offer you much in the way of control over your iPhone photography. For more fine-tuning of your shots, you need an app that allows you to adjust focus easily, manipulate exposure, change white balance, and even set the ISO of your capture. Halide, a recent release to the App Store, does that and more.
Deliberately and Thoughtfully Adjusting Your Photograph
Deliberately and Thoughtfully Adjusting Your Photograph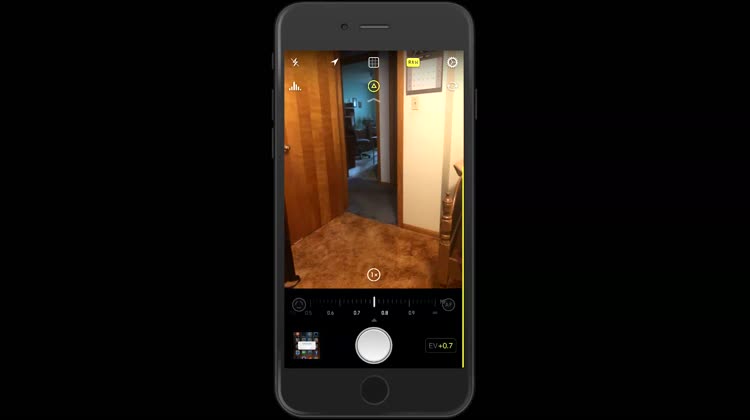 A premium camera for iPhone, Halide offers you all of the features you need without the cruft you don't want. It features full manual controls, including exposure, ISO, and white balance. A grid overlay with a built-in level helps you capture the perfect shot, and a live histogram is available on iPhone 6S and later for perfect exposure. The app also supports both RAW (iPhone 6S and later) and JPEG output, for the best quality shots. You use gestures to control your focus and exposure. You can also apply a grid overlay for help framing your shot.
A groundbreaking camera app for deliberate and thoughtful photography
The manual controls, operated by gestures, are great. You can fine-tune your shot as little or as much as you want, helping you to capture the perfect shot that truly reflects your photographic style. Being able to save photos in RAW format is definitely a boon, as are the other controls like white balance and ISO. You can also control whether or not your location is attached to the photograph, with a simple tap.
Halide not only provides you with terrific camera controls, it encourages you to be thoughtful and deliberate about your photography. You can make it as manual or automatic as you want it to be, allowing your skill as a photographer to really stand out. Or, if you just want to take a quick snapshot, you can do that, too.
Other Features in Halide
A Handy Grid and Level
Not only does Halide include the almost prerequisite overlay grid, but it also provides a level. You can see how straight or skewed your camera is before you take the shot. That way, you're able to adjust your grip and positioning before you snap that photograph. No more Leaning Towers of Lisa when you snap a picture of your loved one.
Make the controls your own
If you aren't happy with the placement of the buttons in the Quick Bar, you can adjust them. Move them around, swap them, or leave them as they are. The only thing you can't do is move buttons from the top to the bottom, or vice versa.
$5.99
Halide Camera
Lux Optics LLC