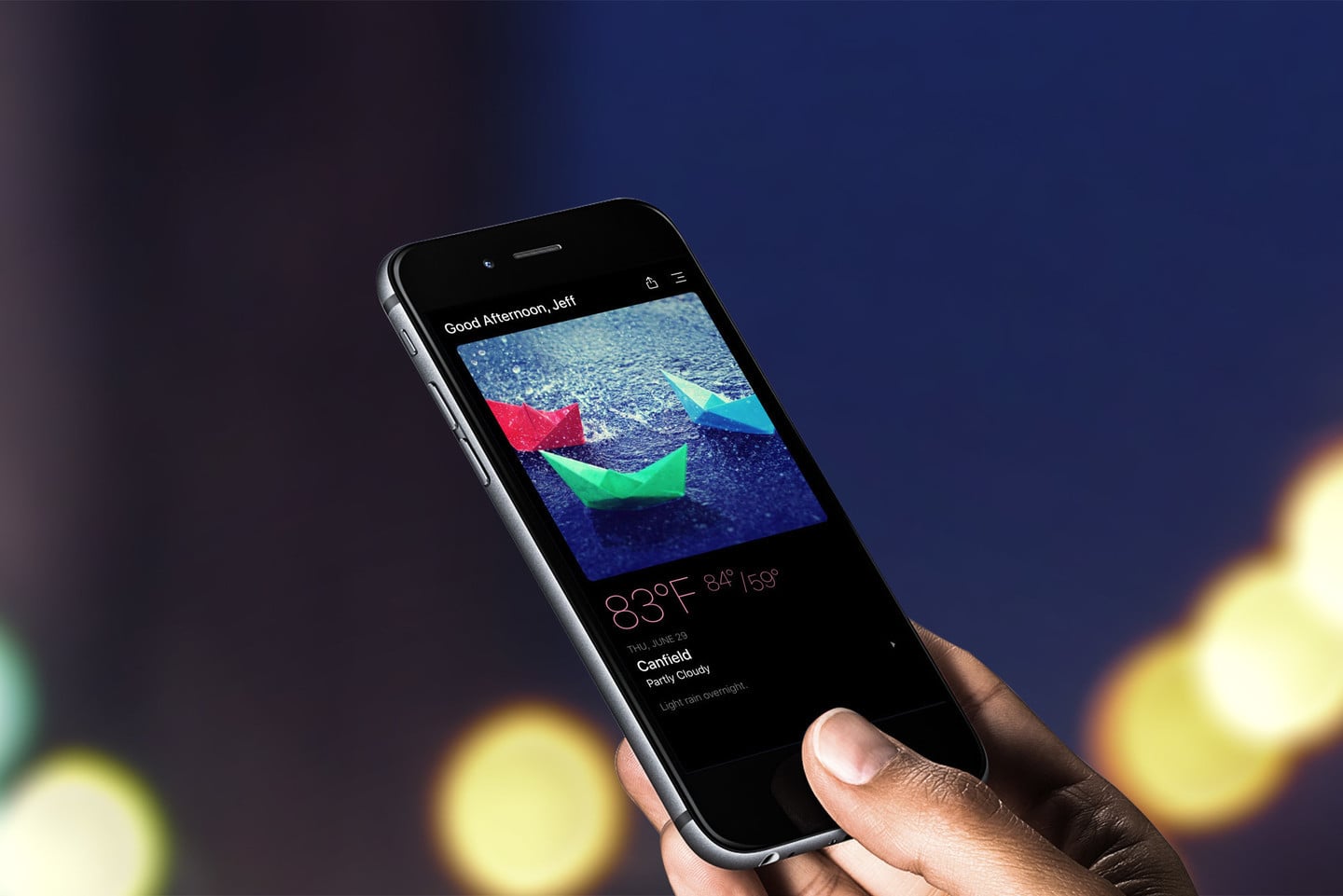 Keep
an
Eye
on
the
Skies
with
Today
Weather
June 29, 2017
Weather apps aren't typically known for being gorgeous, although some of them definitely fit the bill. What's really nice is for an app that is as personal as the local weather lets you customize how you experience the title. Today Weather is a gorgeous, simple-to-use app that is highly customizable, even down to choosing where to get your weather information from.
When you first open Today Weather, the app asks for your name. This is because it displays that at the top of the app's window, with a greeting. That's just the first nice touch of customization within Today Weather.
Once you have the app running and have given it permission to know your location, you get a gorgeous screen with a photograph and the current weather conditions.
When you scroll down, you get even more detail. The app lets you know the "Feel Like" temperature, as well as humidity, UV index, and more.
Scroll further down, and you find out what the next 24 hours have in store for you. After that, a graphic display shows you what the weather should be like over the next seven days. Keep scrolling for even more detailed information.
A beautiful and simple-to-use weather app
Today Weather doesn't force you to use one particular source of your weather information. Instead, it allows you to choose to draw that data from Weather Underground, Dark Sky, Weather.com, AccuWeather, or YR.no.
You can further customize how the app looks and feels by turning photographs off, changing the name displayed at the top of the app, and choosing your units and language. With the premium version of the app, you can also change the icon set used to display the weather information. This is an app that gives you the weather forecast on your terms.
This is a gorgeous weather app, with plenty of options. You'll enjoy the latest weather data, in a customized and personalized display that is beautiful and easy to use.
FREE
Today Weather - Forecast
Tho Tran