Survive
Friday
the
13th
With
These
6
Horror
Apps
Are
you
ready
for
a
scare
on
this
unlucky
day?
App-dicted
May 13, 2016
Historically, Friday the 13th is known as an unlucky day. Even though the superstition dates back to the middle ages, according to some, many today still believe it. This year, there is only one Friday the 13th. So, in honor of this unlucky day, we have a list of apps for those who enjoy a little spookiness or a lot of horror. Lock the doors, turn down the lights, put in your headphones, and prepare for a scare.
Dungeon Nightmares
Dungeon Nightmares
Joey To
What horrors will you come across in Dungeon Nightmares? Hungry zombies, disappearing ghosts, and spooky skeletons that follow you are everywhere. You have a map to find your way out, but never know what is lurking around the corners or behind the doors. Search for clues, find candles to light your way, and survive the nightmare that you cannot seem to escape.
Find a way out of the nightmare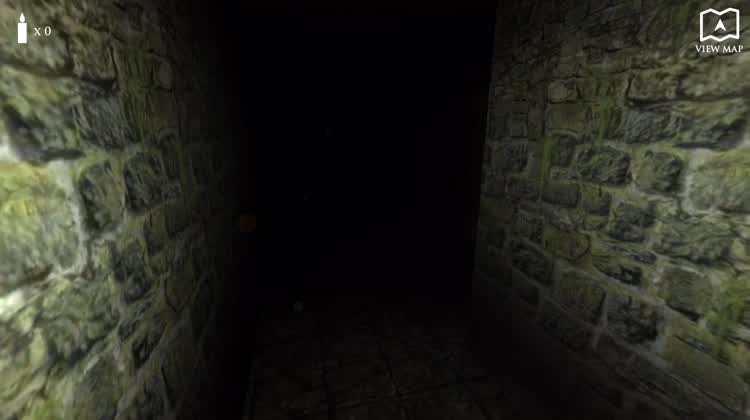 You will need to check every room and piece of furniture you see for helpful items. Just hold down on the screen until the lock opens and then carefully move forward or pick up something you see. Pan the scene by sliding your finger, but watch out for what you might spot as you glance around.
Dungeon Nightmares is available for $0.99 with Dungeon Nightmares 2 at $2.99. Both are designed for iPhone and iPad.
Get
Dungeon Nightmares
$2.99
Dungeon Nightmares II
Joey To
Forest 2
Forest 2 | Horror Adventure
Lukas Jaeckel
There is an evil residing in the forest that you cannot avoid. You must find your way out and beware of the terrifying ghost, yet still find a way to expel it. Forest 2 takes you on a scary journey with items to find and a quest to survive. Just remember, if she finds you first, it's game over.
Search, but be careful
There are various structures hidden around the forest. Be sure to check inside each one that you come across along the trails. Pan the scene with your camera before moving forward because she, the malevolent ghost, is ready and waiting for your one false move.
Forest 2 is a remake of the original Forest released in 2012. The game is available for free on the App Store and designed for iPhone and iPad.
Get
Forest 2 | Horror Adventure
Deep Terror
Deep Terror
MEGO, Corp.
If the other games on this list are just too much for you, but you still enjoy a bit of creepiness, then Deep Terror is your game. You are not trying to survive, find a way out, or escape a monster. Instead, you are solving puzzles without going mad. What makes it scary? Basically, the sounds of the evil within the game continue to gnaw at you as you play. So, if you enjoy puzzles and a small amount of horror, then check out Deep Terror.
Try to concentrate
The sinister-sounding music and whispers as you play might make it hard to focus. But, your goal is to connect all of the pieces. Each has an indicator of how many connections it must make. When you are successful, all of the pieces will light up.
Deep Terror is designed for iPhone and iPad. It is available for just $0.99 on the App Store.
Get
Deep Terror
Ghost Stories
Ghost Stories - Best collection of english horror, scary and spooky tales
Dung Nguyen
If games like these are not your thing, but being scared is, then take a look at Ghost Stories. This app is full of terrifying tales perfect for a creepy night home alone. From urban legends to horror classics like "Dracula," this collection of English stories will take you on a you on a frightening adventure.
Select your tale
You can browse through a nice selection of spooky stories or search for one in particular. The app has options for you to adjust the font size, mark your favorites, switch the contrast, print it, and use autoplay with a speed you choose.
Ghost Stories is designed for iPhone and iPad. It is available for free on the App Store. Note that the app is ad-supported which can be distracting to some readers.
Get
Ghost Stories - Best collection of english horror, scary and spooky tales
Whether unlucky or not, Friday the 13th has become the day for a good scare. For something spooky, bone-chilling, or outright disturbing, these apps will make it a day to be afraid or a night full of fright.