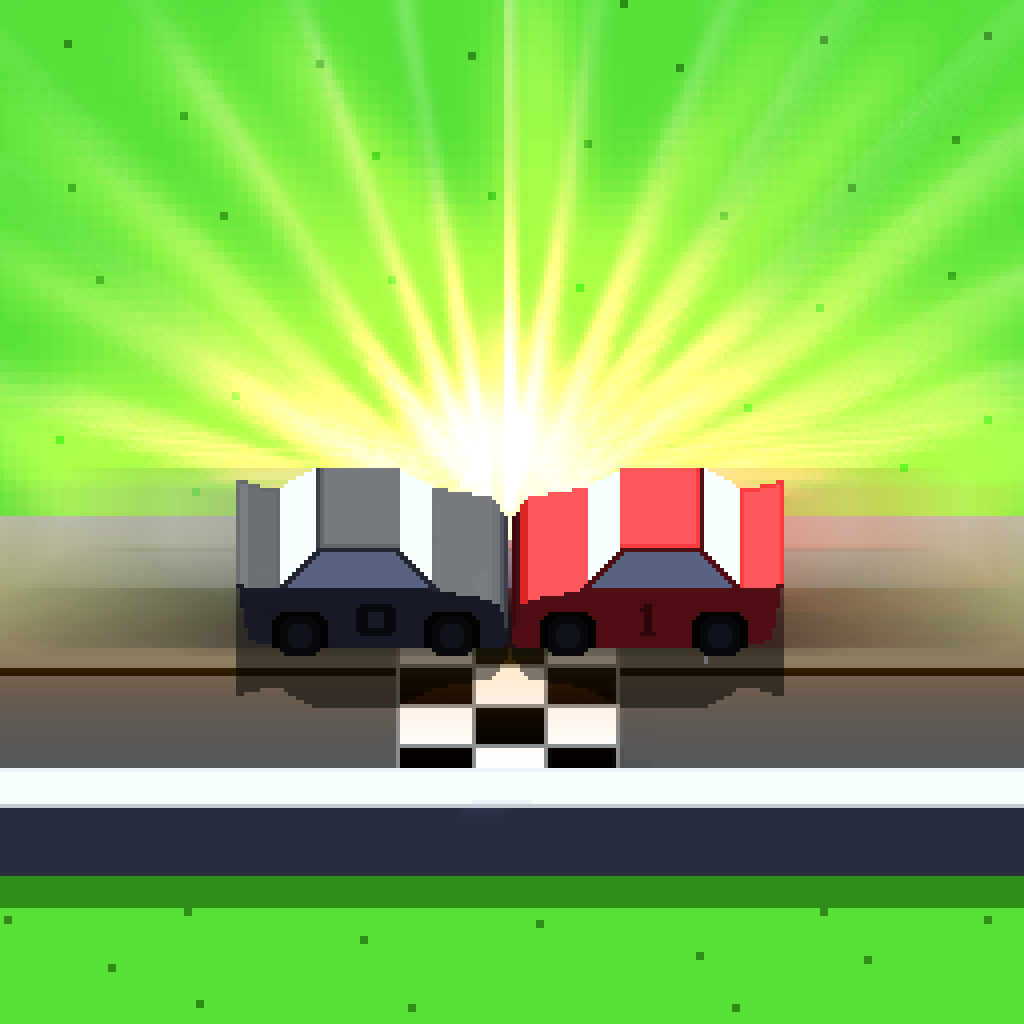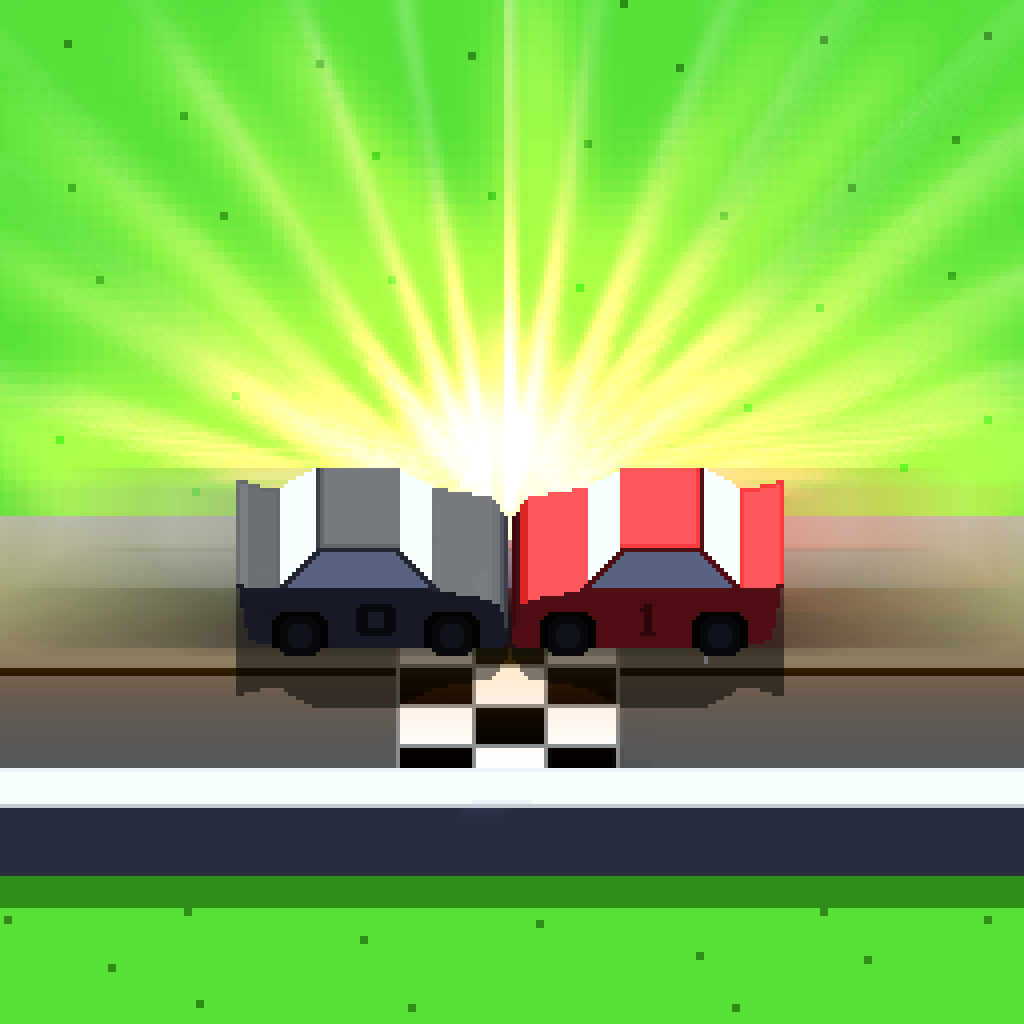 Are
You
Good
Enough
To
Survive
Some
Wrong
Way
Racing?
June 9, 2014
Wrong Way Racing (Free) by Jared Bailey is a racing game all about how perception and reflexes. If you enjoyed games like dEXTRIS and Cubed Snowboarding (also from Bailey), then you'll get a kick out of Wrong Way Racing (WWR).
If there's one type of game that can be enjoyed in short bursts throughout the day, it's definitely the popular reflex games that have been trending as of late. These are quick games that can be played anywhere, anytime, usually with one hand, and just a great way to kill some spare time with. I was a fan of Cubed Snowboarding when it came out, so I was pretty excited to hear that Bailey was releasing another twitchy arcade game.
The visuals in WWR are completely old-school, but rendered beautifully in 3-D. If you played racing games on the old consoles of yesteryear, then you will feel right at home with these blocky graphics. There is only one level, which is a simple, basic looping track with two lanes. The colors are vivid, and the animations and fiery crash explosions are smooth and fluid. There is even a quirky little chiptune soundtrack to go with the game, and the sound effects as you race and crash and burn are delightful.
With WWR, there's only one game mode (like most other twitch reflex games), and it's to score as many successful laps around the track, where you will be going in the wrong direction as the black car. The game starts out with a countdown, and once it hits zero, you're off!
The controls in the game are incredibly simple, allowing for play with one hand if needed. The black care will go forward automatically, of course, in the wrong direction as the other three cars, which will be in a single line, as they tailgate one another. Your job in the game is to change the lane that the black car is moving in to avoid crashing into the other cars. To change between the two lanes, just tap on the screen.
The game sounds pretty easy, right? Change lanes, avoid the other cars? It sounds easy, definitely, but all games do. The real challenge here is mastering it. You may end up watching where the other cars are, and not pay attention to where you are, so you end up not noticing until you crash that you probably should have changed lanes. I found that it takes a lot of skill to keep tabs on what both sides are doing, so the game is incredibly challenging.
Your score is the number of laps you can go without crashing. I started at zero, and have gradually increased my way up to three. It's similar to Flappy Bird in terms of difficulty, but not as rage-inducing (I think). There is Game Center integration for leaderboards against your friends, as well as the rest of the world.
After every couple of games, you'll get an ad, since the game is free. There's no way to remove it, unfortunately, but at least there aren't in-app purchases being shoved constantly in your face.
I'm enjoying Wrong Way Racing in my downtime, and even though it can be a bit frustrating, you'll have a hard time putting it down as you'll be determined to beat your previous score. It takes a bit of practice, but you'll get the hang of it — eventually.
You can get Wrong Way Racing on the App Store as a universal download for free.
Mentioned apps
Free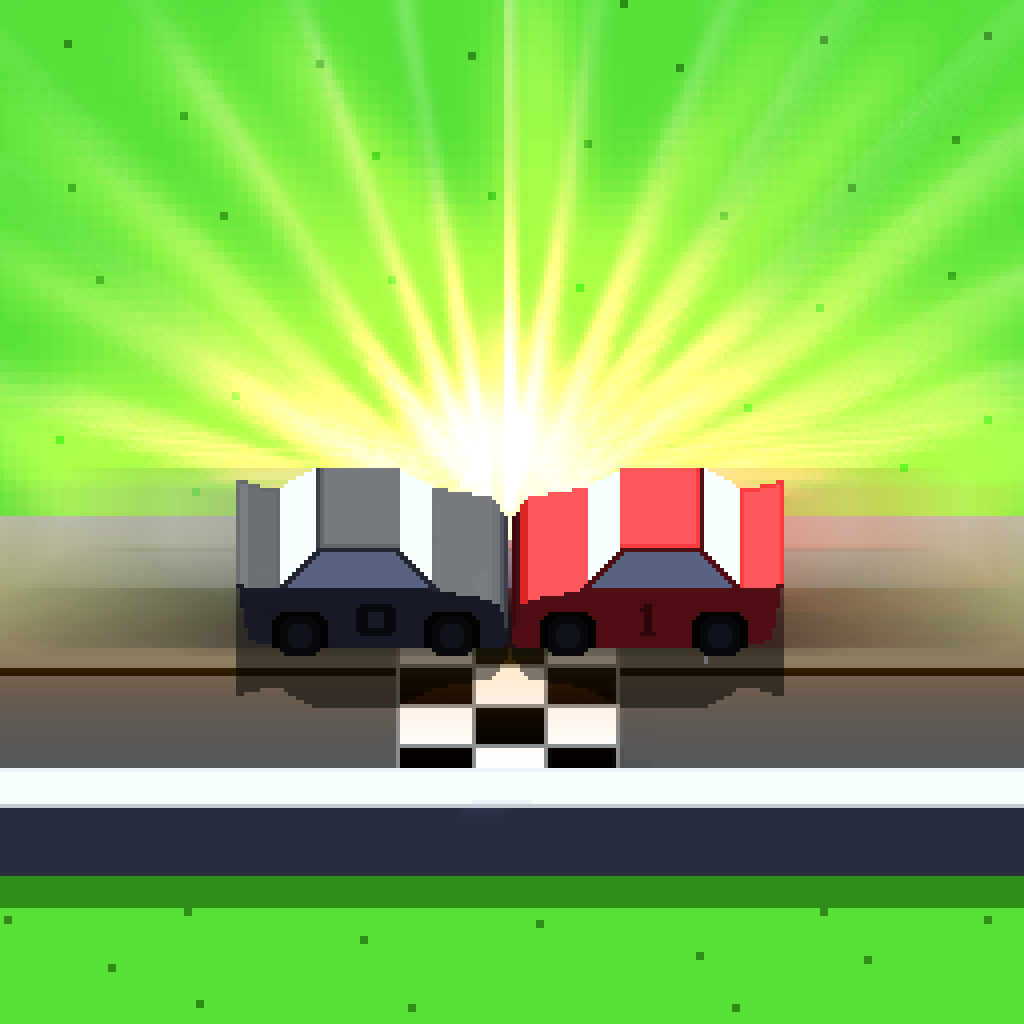 Wrong Way Racing
Jared Bailey
Free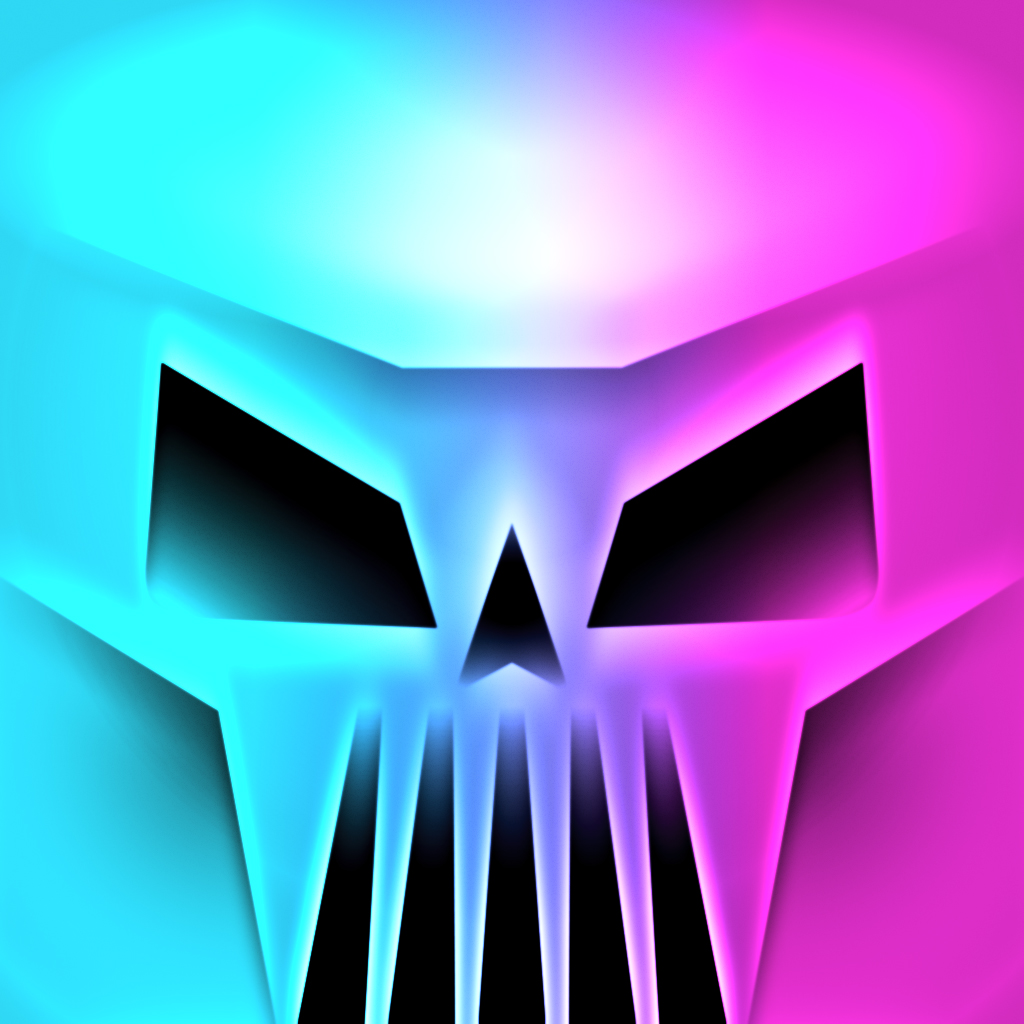 dEXTRIS
Chaotic Box
$0.99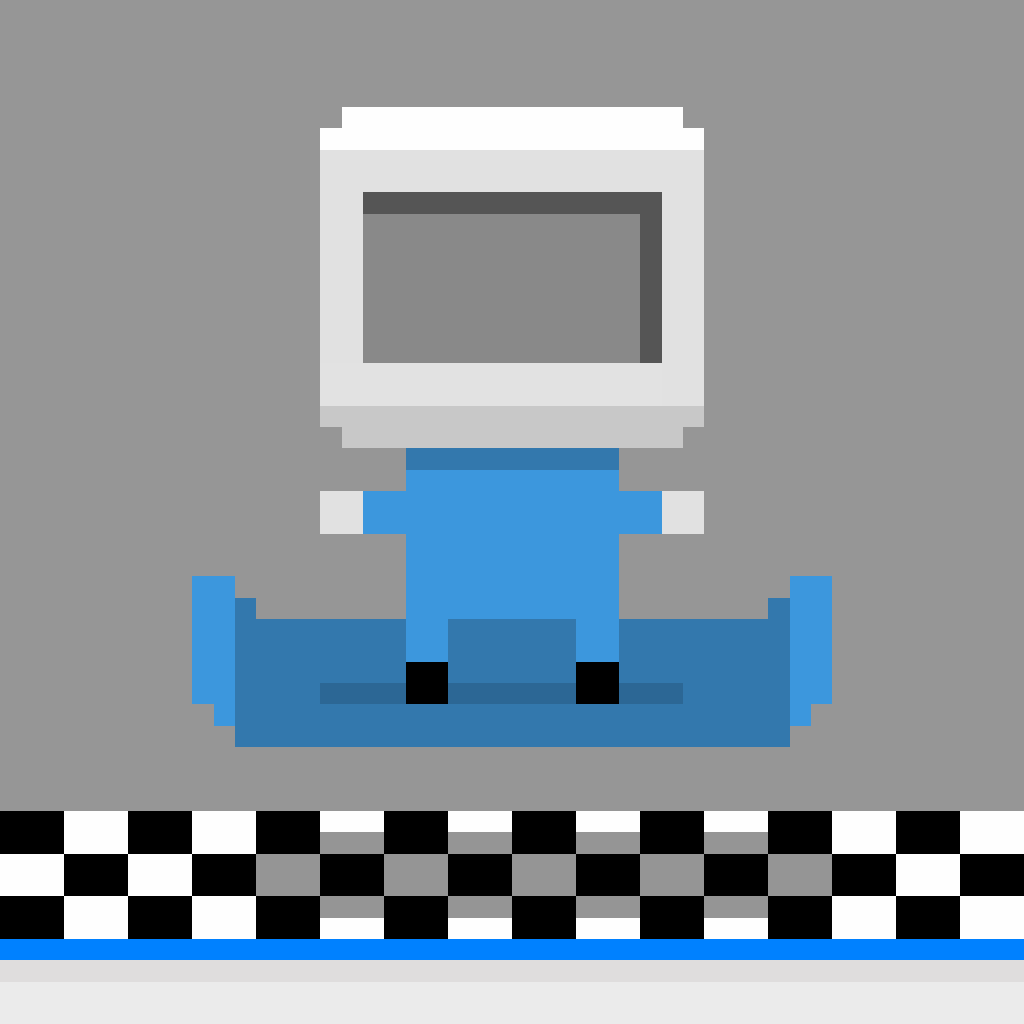 Cubed Snowboarding
Jared Bailey
Related articles