Carefully
plan
out
your
excavation
in
Caves
n'
Chasms,
a
digging
game
with
exploration,
puzzles,
and
RPG
April 28, 2015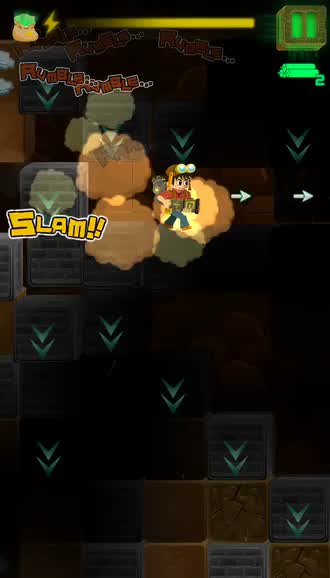 Caves n' Chasms ($3.99) by Chronicle Games is a new digging game that is a perfect blend of exploration, puzzle, and RPG. If you like the new trend of digging games that are popping up, but want something that has much more depth to it, then you need to check out Caves n' Chasms. It's similar to other games out there like Doug Dug and Pocket Mine 2.
When it comes to mobile games these days, I'm a big fan of titles that I can just pick up and play for those short gaming sessions throughout the day. And it seems that digging games just got a big spike in popularity lately (probably thanks to games like Minecraft), which I enjoy every now and then. Personally, I love games that let me freely explore the world, make me think, and also have a lot of opportunity for upgrades and making the game a bit easier later on. So when I heard of Caves n' Chasms, I was intrigued as it combines all of these things into a digger game, and it's fairly well done.
The graphics in Caves n' Chasms is beautiful with a cartoonish, 2-D style that I found to be charming. Since you're going to be underground, the colors are mostly dark and gloomy, but there are bright and vibrant parts as well, which contrast nicely with the overall under-lit environment. The textures in the game are detailed and clearly indicate the strength of a block before you attempt to drill through it. Animations are smooth and fluid, and the game even has some silly comic book-style text (think "POW!") that pops up whenever monsters are nearby or you set off dynamite and other traps. The game's soundtrack is your typical adventurous fare, with a dash of mysterious technological blips and bleeps and water drops. The sound effects are reasonably realistic too.
Caves n' Chasms starts out with a young digger who is purposely trapped underground by a mysterious spirit. In the beginning, you're left wondering why the spirit chose you, but you'll soon discover an underground world that is filled with treasure and danger, which makes you forget about caring why you were chosen in the first place.
The game is level-based with 30 stages to go through, and the goal is simple: find the amulet that acts as a key to a portal that takes you back to your new home with the spirit. Every now and then, you'll get a bonus goal, such as kill two monsters along the way. However, things aren't that easy — each stage has its own unique layout and treasure that you must find and collect by exploring every inch of the area. On top of finding old relics, you will encounter dangerous creatures that you can fight with your drill or blow them up with dynamite and other homemade traps. Some blocks will contain collectable resources, which you use at base to forge new tools and traps, as well as upgrade your current ones, so long as you have enough materials.
The controls in the game are decent, though a bit cumbersome at times. To move your character, you can use your finger to trace a path for him to move to, or just tap in front of him to have him move one space at a time. If you draw a path, he will drill through blocks automatically if possible, and it is hard to get him to stop drilling once he starts. You can go the conservative route too by maneuvering one space at a time, and digging through a block by tapping on it.
But like other diggers, you have to think out your route carefully, as your drill only has a finite amount of energy powering it — if you run out of energy (the yellow bar at the top), then you need to restart. Fortunately, if you can find the blocks with energy stored in them, you can get some extended use out of the drill. Set down dynamite or traps by tapping on the icon in the upper right, and you can even use the environment itself to kill foes (falling blocks are a good example).
While you can go through each stage by finding the amulet and then the portal, it won't get you a lot on the progress bar for each level. This bar gets filled up more as you explore and collect items, so the game encourages deep exploration and multiple attempts if you want to get 100 percent. After each successful run, the game shows you how many treasures you managed to find out of the level's possibilities.
To add to the high replay value of the game, there is full Game Center integration for achievements only, since there is no scoring system implemented in the game. If you enjoy achievement hoarding for points, there's a good amount to strive for here.
I'm still pretty early on in the game, but I'm enjoying it so far. The visuals are fantastic, the music and sound effects are delightful, and the gameplay is unique and challenging — this is not your typical digging game. I just wish the controls could be a bit more responsive and optimized, as that's my only qualm with Caves n' Chasms. And props to a premium game with no in-app purchases or timers — that's one of the biggest reasons I stopped playing Pocket Mine 2.
I recommend checking out Caves n' Chasms if you are in the mood for an excellent digging game that combines exploration, puzzles, and RPG into a single awesome package. You can find Caves n' Chasms on the App Store as a universal download for $3.99.
Mentioned apps
$3.99
Caves n' Chasms
Chronicle Games
$1.99
Doug dug.
The Electric Toy Company
Free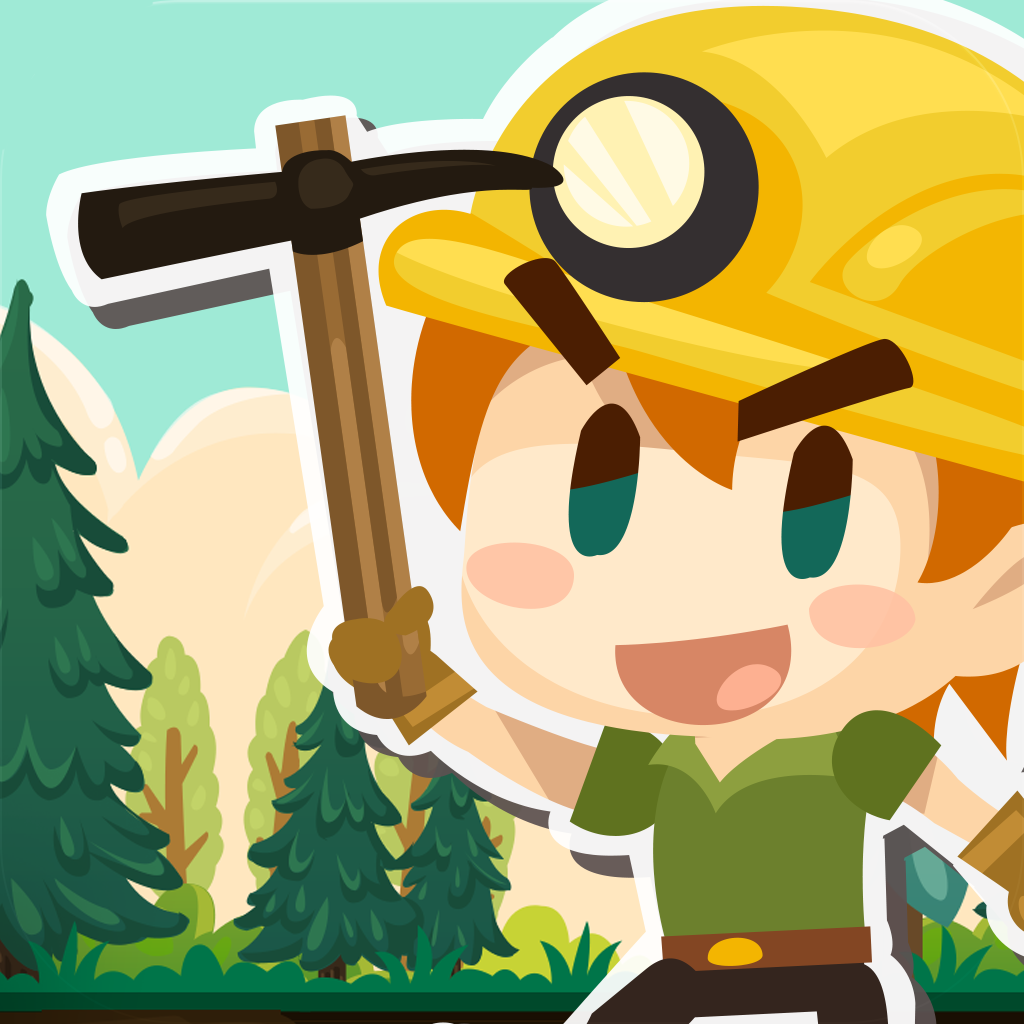 Pocket Mine
Roofdog Games
Free
Pocket Mine 2
Roofdog Games
$6.99
Minecraft – Pocket Edition
Mojang
Related articles