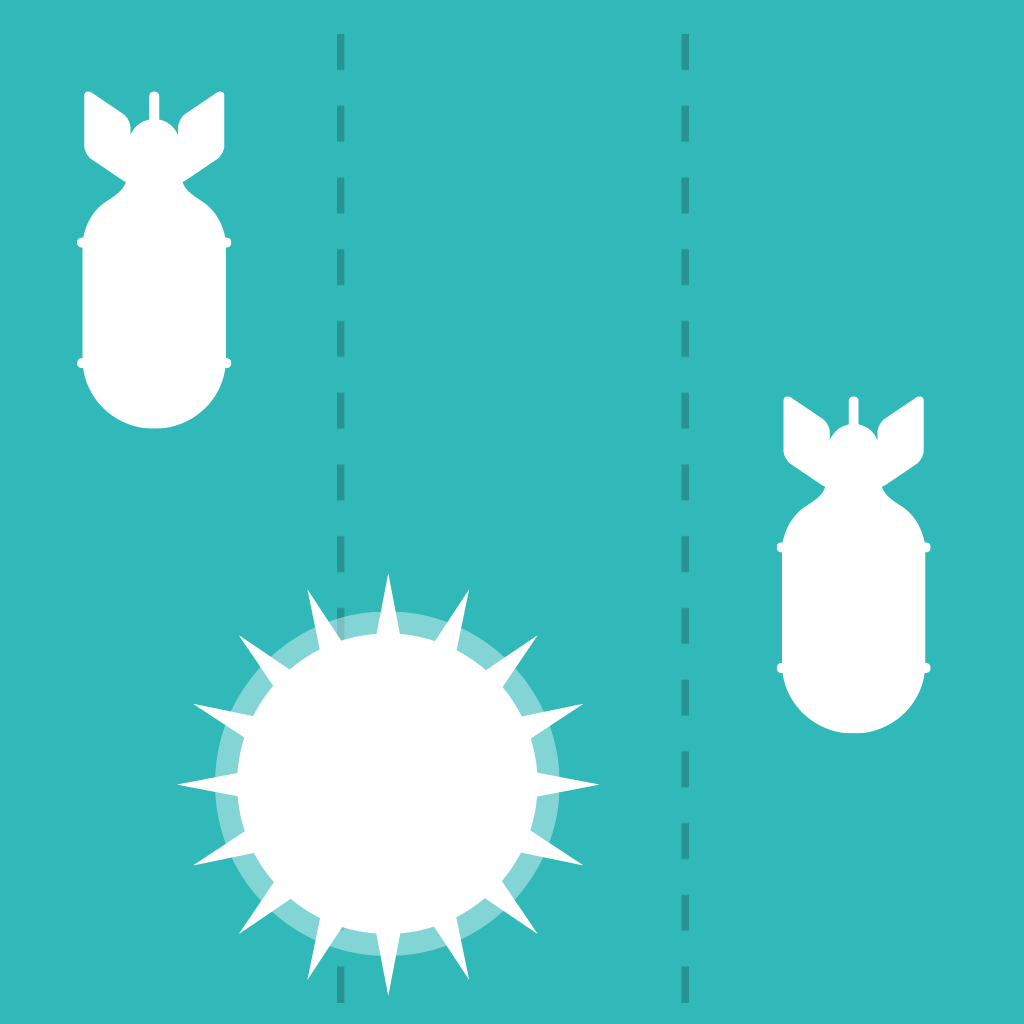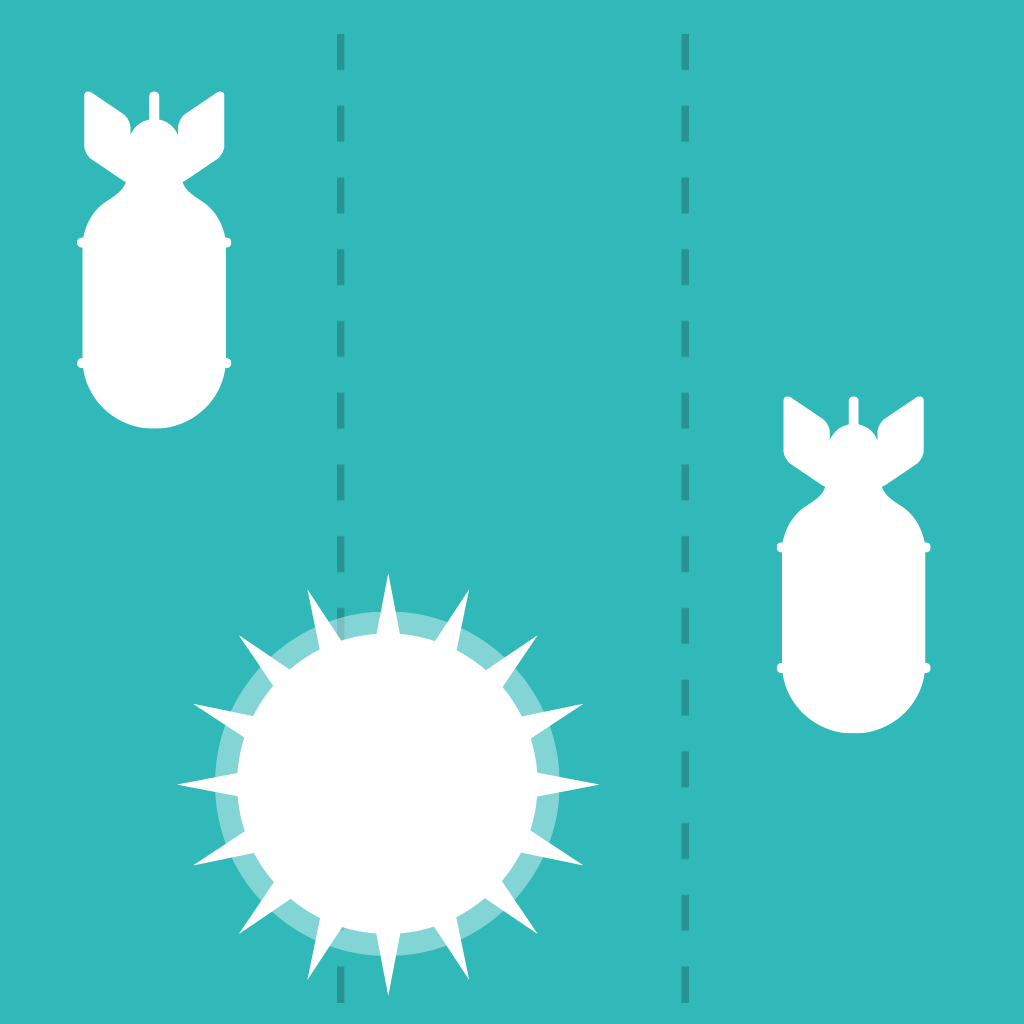 Drag
Your
Fingers
Through
A
Maze
Of
Missiles
In
Fingervals
August 26, 2013
Fingervals ($1.99) by Sticky Beat is an action-arcade game that will have you dragging fingers all over your iPad's screen to avoid missiles and collect points. Endless games like this have always been my favorite, so it's no surprise that Fingervals is really growing on me.
When I first launched Fingervals, I was thrown off by the lack of tutorial or instructions as to how the game works. In spite of this, you'll find that the game is extremely simple to pick up. All that is displayed upon starting is a white circle, known as a "circle pod," which is controlled by dragging it around. Within seconds, groups of missiles will make their way across the screen from top to bottom, and you'll have to dodge these by moving that pod. While proceeding through the armies of missiles, you'll find various amounts of points to collect. However, don't let their location deceive you, as they may lead you directly into a missile, which will end the game. There are no lives here, but collecting power-ups such as shields, invincibility capsules, and smart bombs will give you temporary advantages.
As you progress through the clusters of missiles, more circle pods will show up on the screen. Since this is a multitouch game, you'll have to drag all of the additional circles around too. Even if there are multiple circle pods, destroying only one always ends the game. While it's a great challenge to play this game by yourself, the help of a friend's finger or two is always useful. The gameplay may begin to get repetitive, but the introduction of more circle pods should fix this.
Although Fingervals is a relatively simple game, the aural and visual details are quite stunning, which makes it that much more engaging. Everything feels buttery smooth, while the sounds and animations are vivid and fitting. Finger dexterity plays a key role with this title, so it's only optimized for iPad. While this may be disappointing, this decision makes a lot of sense, since playing on a puny iPhone display would probably be difficult.
Mentioned apps
$1.99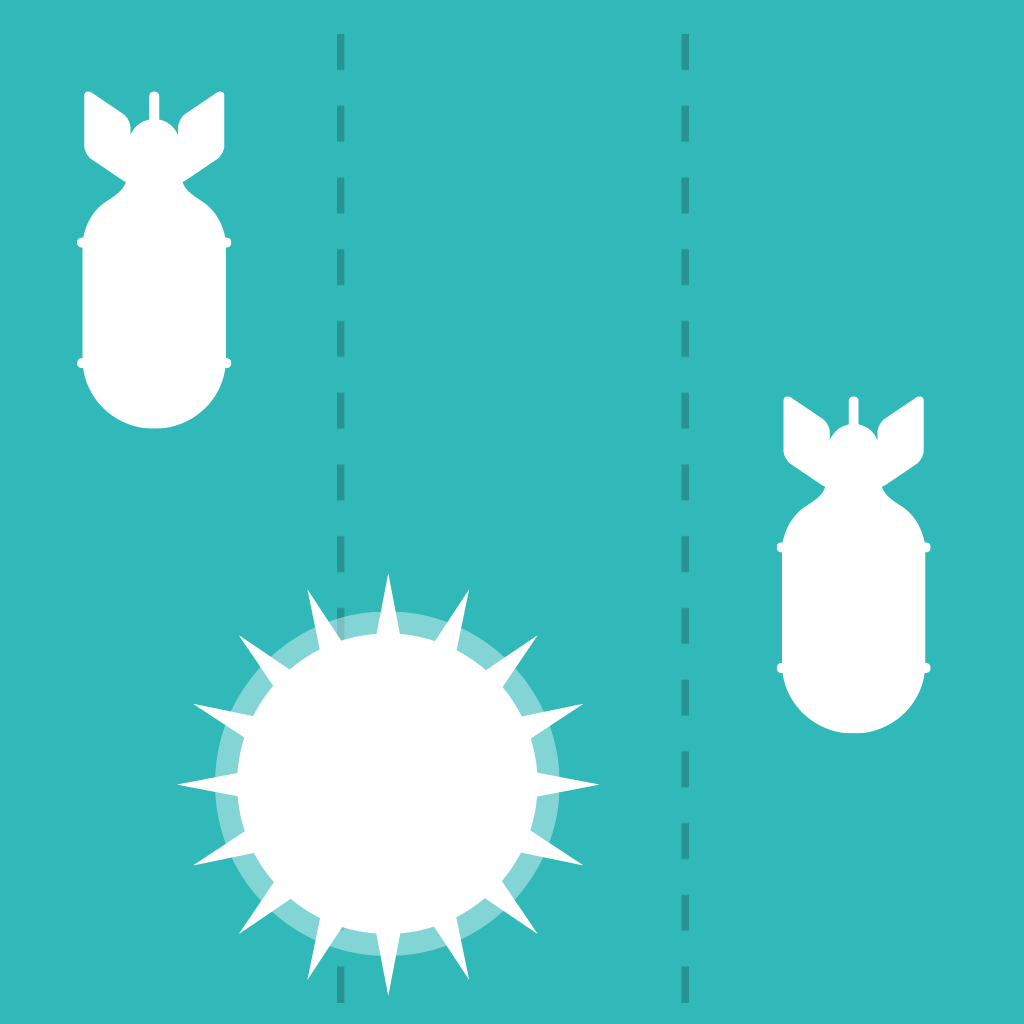 Fingervals
Sticky Beat
Related articles