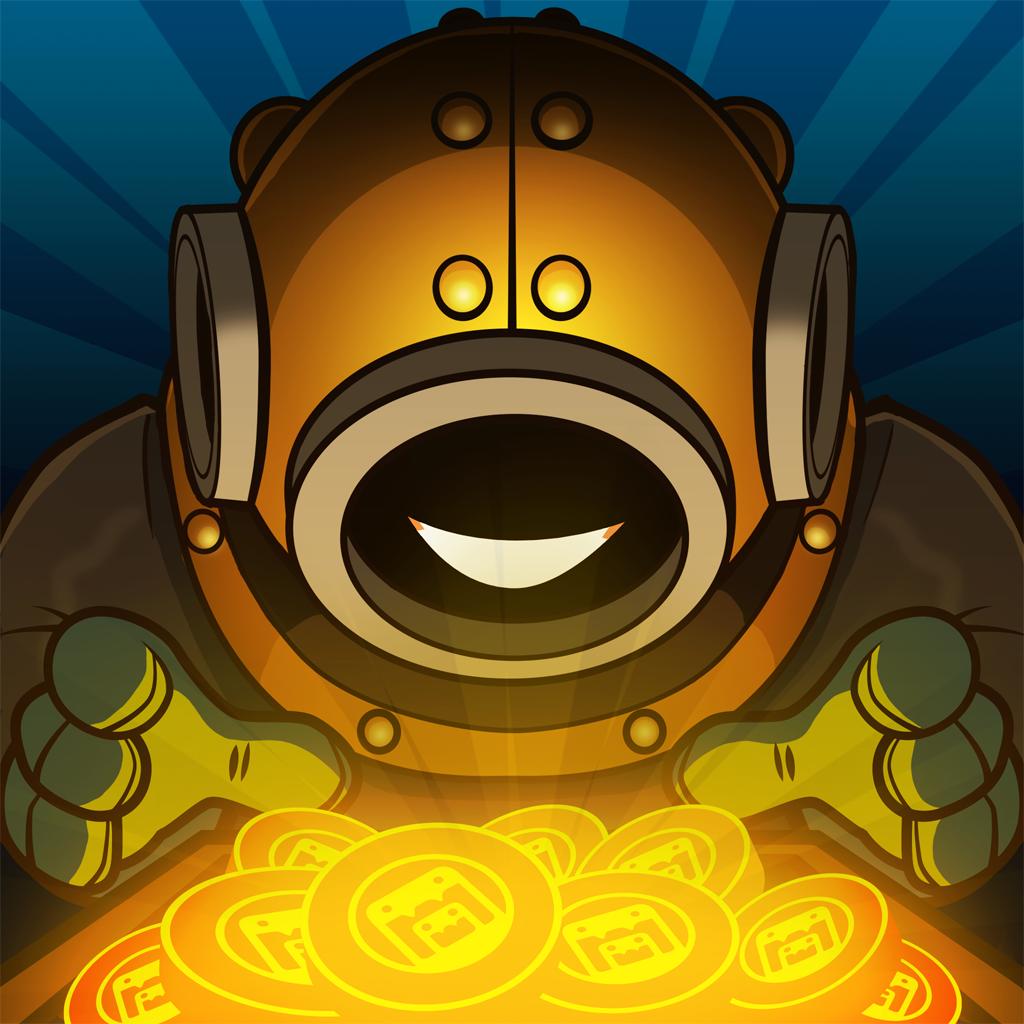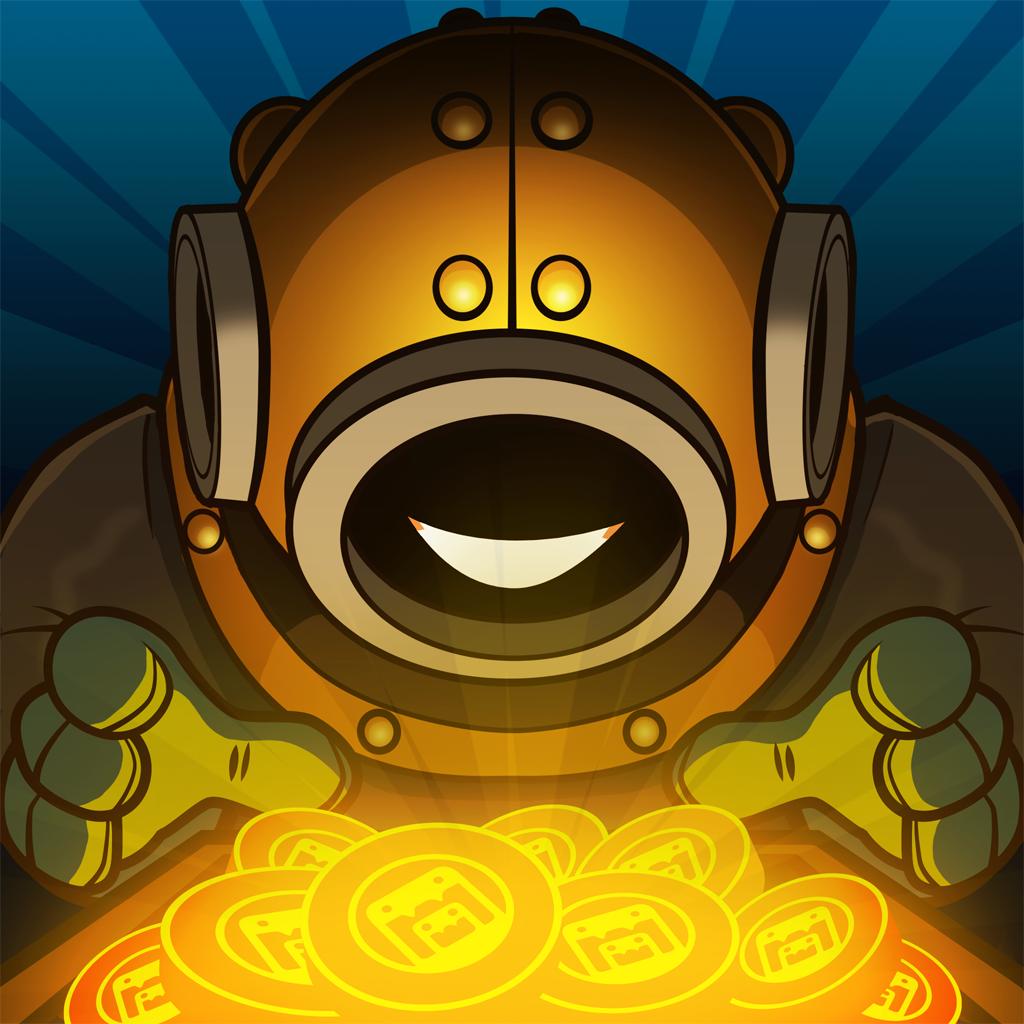 Show
off
your
greedy
side
and
dive
for
treasure
in
Deep
Loot
August 5, 2014
Deep Loot (Free) by Monster and Monster is the perfect little game to show off your greed in the depths of the sea. If you enjoyed other games like Doug Dug and Ridiculous Fishing, then you will get a kick out of Deep Loot.
I have a lot of games on my iPhone, but I am always returning to the simple titles that I can just play in my spare time throughout the day. Even though lengthy adventures are great, I just don't always have the time for them, so I opt for more casual titles. Deep Loot is a gem that I spotted last week and have been enjoying it ever since I downloaded it.
The visuals in the game are delightful, especially for those who like the retro, pixelated look. Deep Loot has the feel of a 16-bit game, and I love it. The sea is bright blue and filled with bright ocean life and grungy treasures to dig up and collect. Every now and then, you will also find some treasured landmark in ruins, such as the Statue of Liberty, so there's an element of surprise in the game too — you'll never know what you'll find next. Animations are smooth and fluid, and the game has a sense of humor that is entertaining. The soundtrack is upbeat and quirky, which I enjoyed, as it gets you in the mood for getting all kinds of loot.
There's only one mode in Deep Loot, but it's always randomly generated, so the experience is never the same twice. The goal is simple: dive into the water and get as deep as you can while drilling the ocean soil for loot (money and rare treasures), opening clams and chests, and hunting ocean life before you run out of air in your tank. There are missions to strive for as well, which will get you rewards upon completion. If there's ever a time for your greed to shine, this is it.
The controls are simple, making it a great casual title. Just tap on the screen when you're in the boat to dive, and then tap where you want to go to swim there. If you tap on blocks, you'll use your drill to break them — some blocks are harder to break than others, but may have collectible loot contained within. Tapping on fish will hit them with your harpoon, with the damage you deal dependent on your attack power. If you see giant clams and treasure chests, just tap on them to open them, and tap on the loot to collect. Sometimes you'll need to find keys, because there are locked chests too.
You will be able to obtain power-up items from your dives, which you activate with a tap. These are useful for increasing your air supply, attack power, defense against attacks (some fish or crustaceans will fight back), drill power, and more. It's important to use these when you have a chance to, as they are a big help.
When you are out of air, you will immediately return to the ship, and you will earn coins depending on how well you did. The factors taken into consideration include loot collected, location and creature bonuses, and completed dive bonus. Your final score is split up into two sections, similar to Beyond Gravity, and include how deep you went and how many coins you earned. There's full Game Center integration for six different leaderboards and 35 achievements, so the game gets competitive among friends.
So now that you've gotten greedy and collected all that loot, what are you supposed to do with them? Spend it, of course! The game's shop contains various suits, upgrades, and dive supplies. The suits are all different, and don't just offer cosmetic changes, but give you increases (or decreases) in air level, attack power, and defenses. The various ships have their own special bonuses that will aid you in your dives. Upgrades increase your air levels, drill strength, and harpoon power. Dive supplies include miscellaneous things like emergency air, keys, attack boosts, and more that you can take along with you on your dive — these can also be found during dives.
If you are low on coins and don't feel like grinding it out for them, you can purchase more through in-app purchases. There is also a coin doubler item that you can get through IAPs as well, and this costs $3.99.
I'm enjoying Deep Loot so far, as it is just a great title to play when you have some downtime throughout the day. However, there could definitely be some improvements. I found that the game animations are slow, making it feel like it takes too much time to swim to where you want to go. The air also seems to deplete too fast, so you can't get too far in the beginning, that is, until you start getting upgrades. If these could be fixed in an update, the game would be even better.
Still, Deep Loot is free and entertaining. I recommend checking it out for yourself if you need a quick game to play in your spare time. You can find Deep Loot on the App Store as a universal download.
Mentioned apps
Free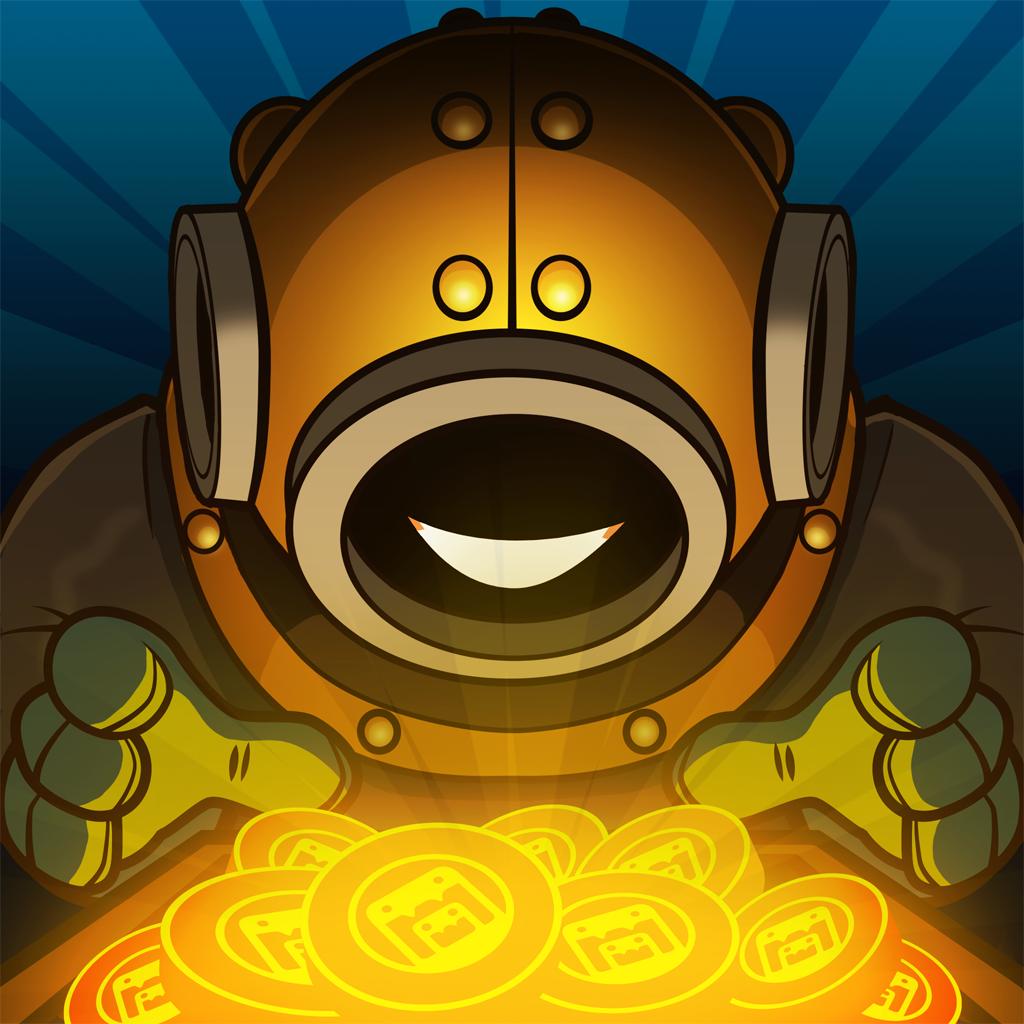 Deep Loot
Monster and Monster
$1.99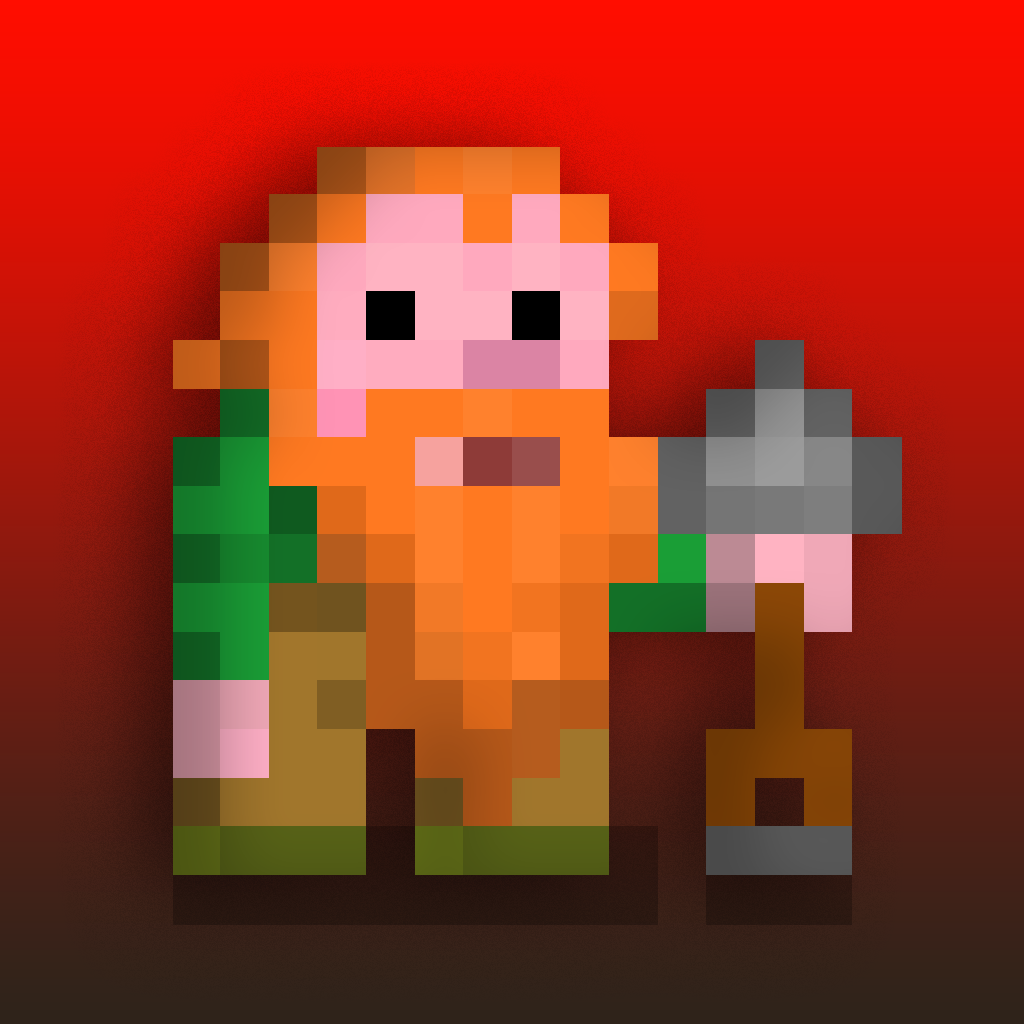 Doug dug.
The Electric Toy Company
$2.99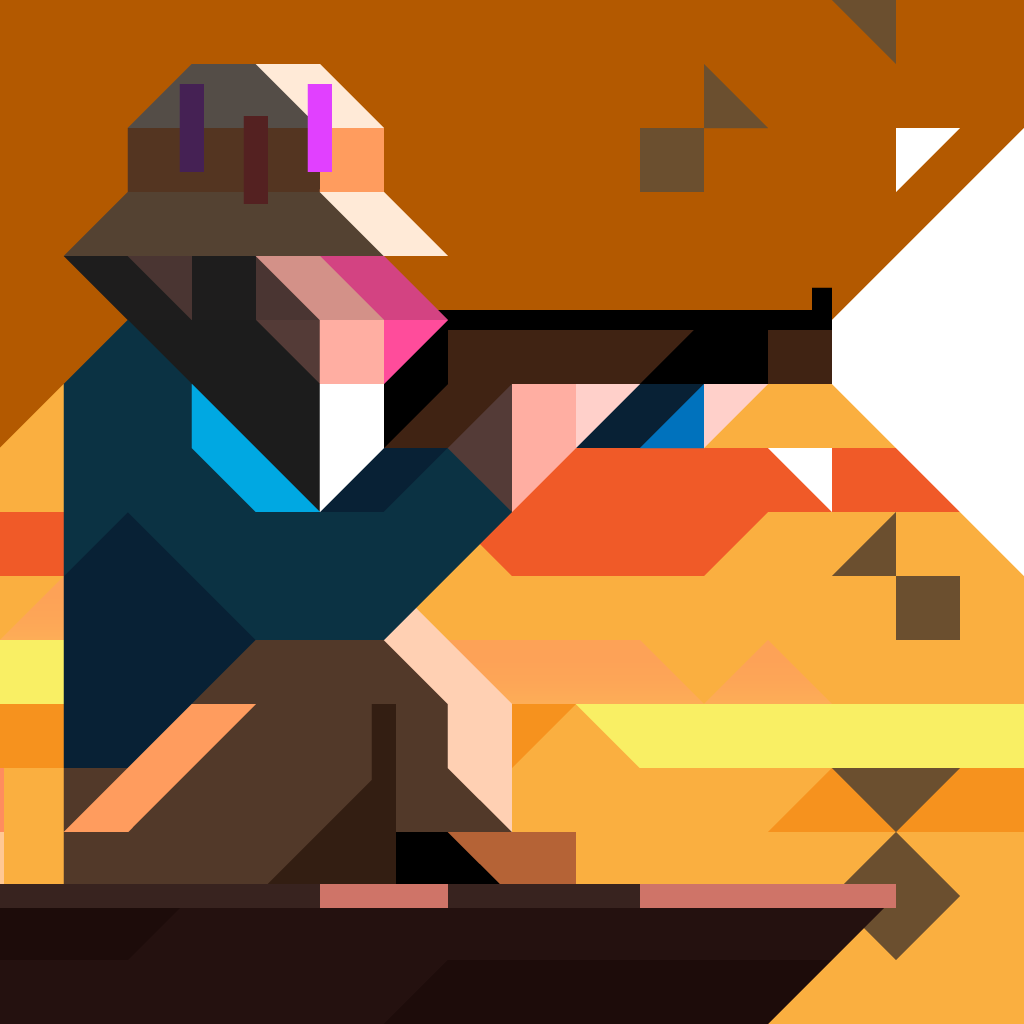 Ridiculous Fishing - A Tale of Redemption
Vlambeer
$0.99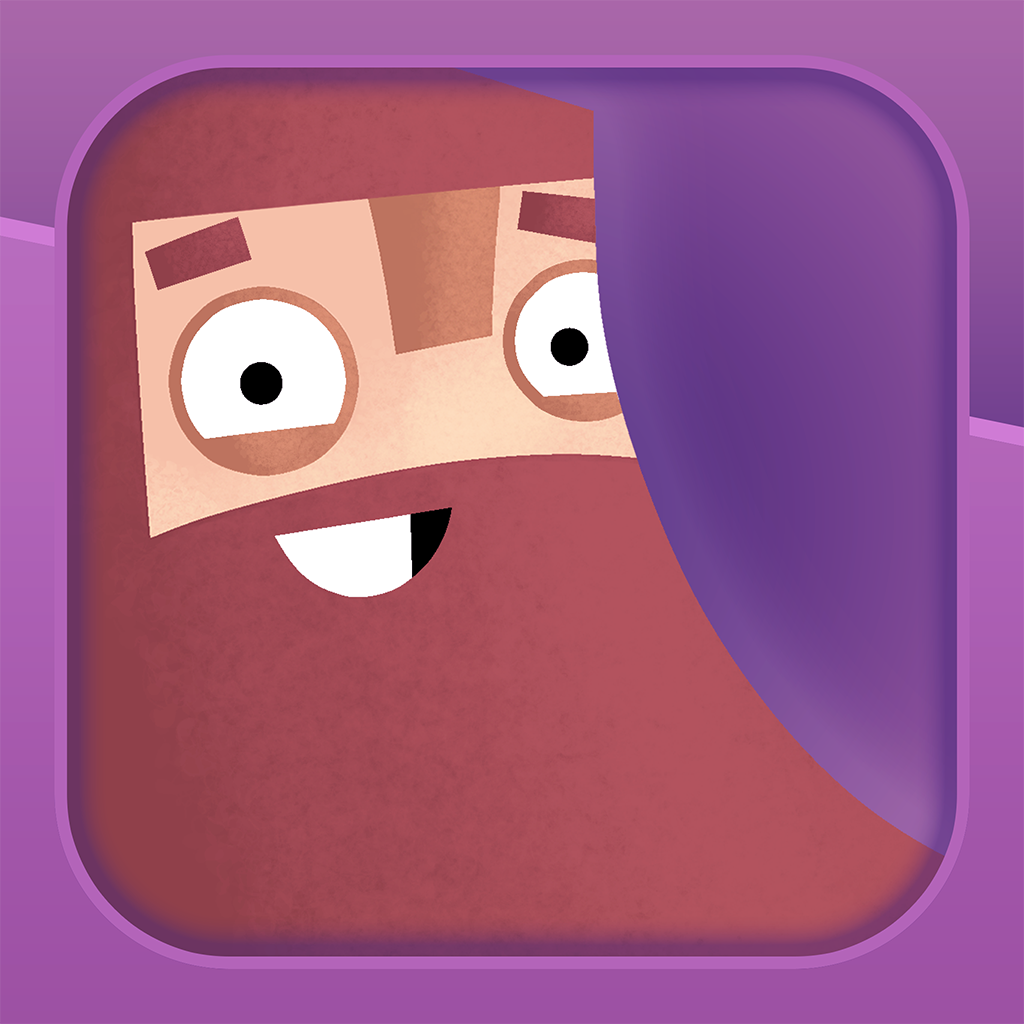 Beyond Gravity
Qwiboo Ltd