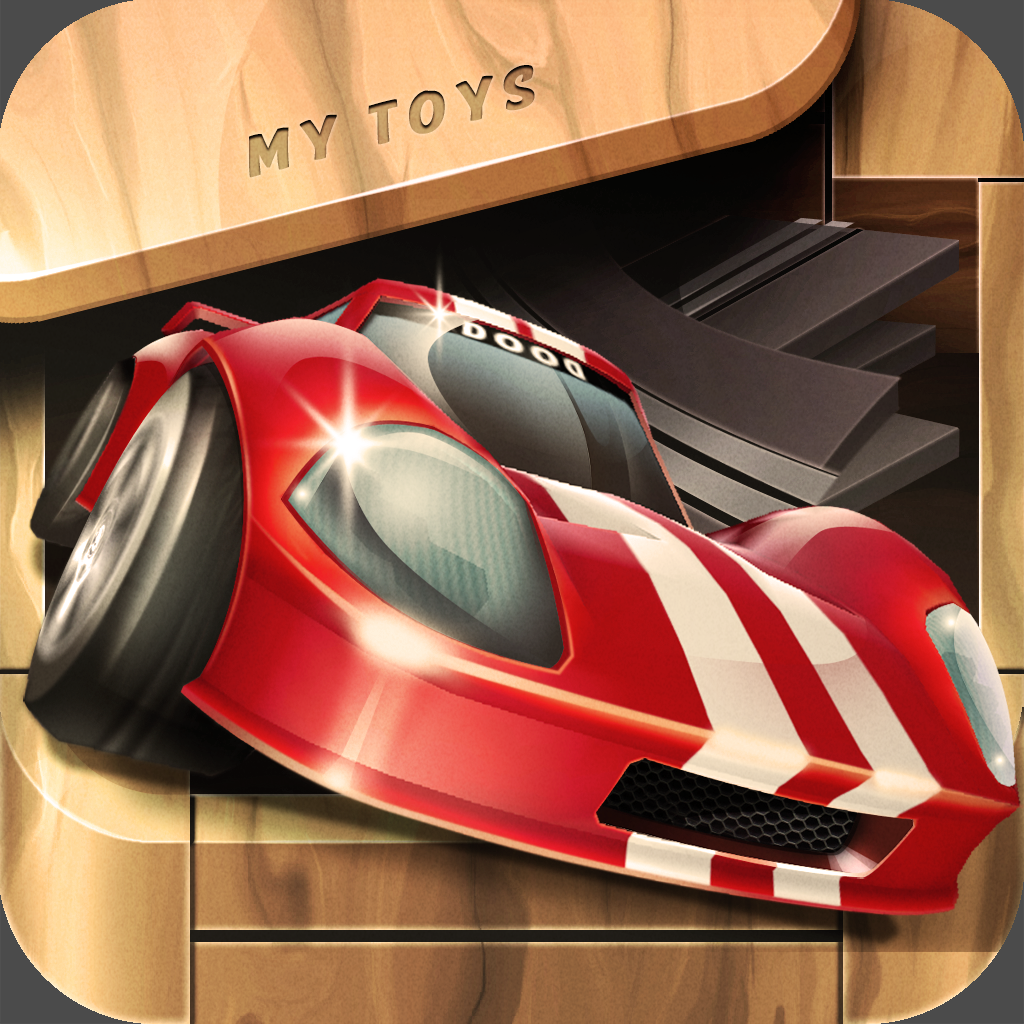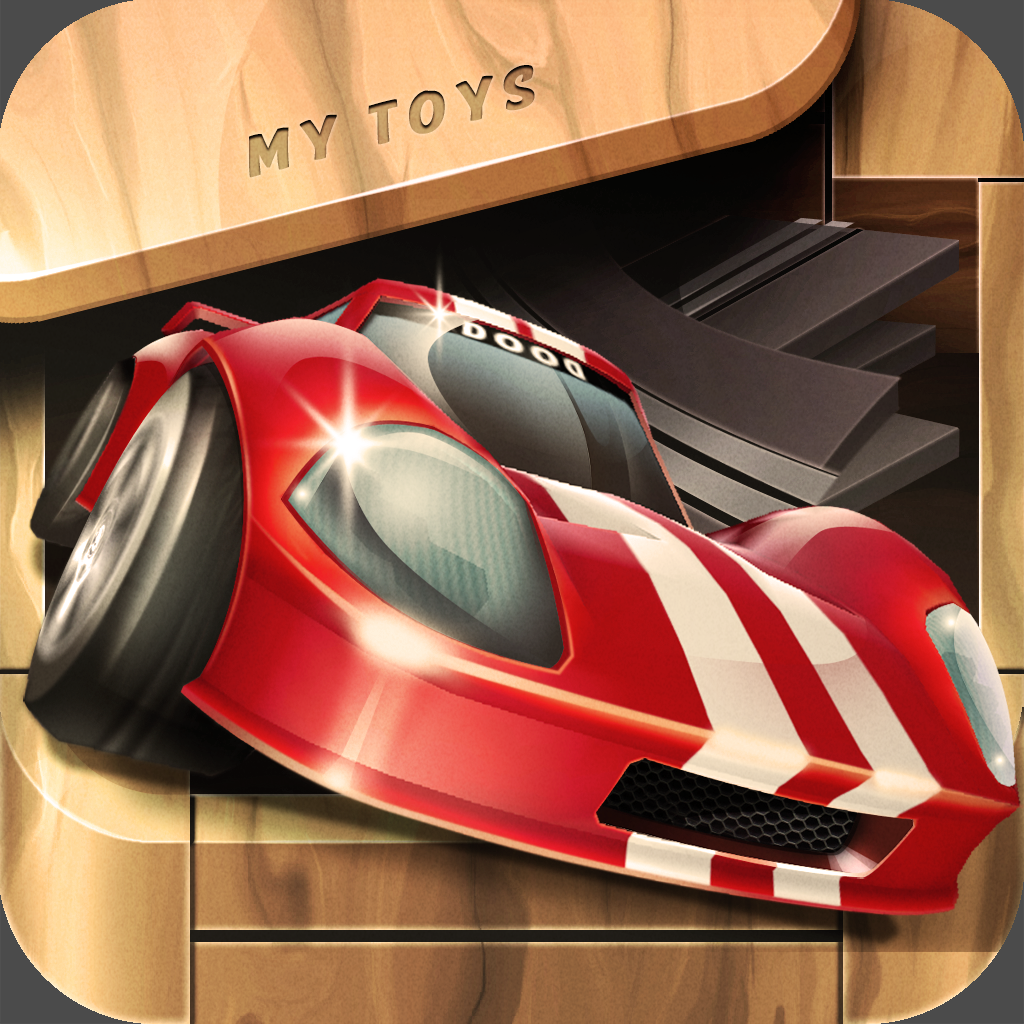 Enjoy
Miniature
Racing
Mayhem
In
Rail
Racing
January 14, 2014
Rail Racing ($0.99) by Polarbit is a fun little toy car racing game. If you're a fan of fast-paced action on the track, then this is definitely a match for you.
I'm not usually a fan of racing games, aside from stuff like Mario Kart. However, when I stumbled upon Rail Racing in the App Store, I was instantly intrigued — who didn't enjoy playing with little toy cars when they were a kid? Even though I'm a girl, I still found it fun to "race" my toy cars with friends, and now that is entirely possible, thanks to games like this. So I grabbed it from the App Store and have been getting my fill of toy car racing.
The graphics in the game are quite impressive. Everything is crisp and sharp, especially on the Retina screen of my iPhone 5s. The environments that you'll be racing on remind me of what you would see as a kid, especially like the children's bedroom with stuffed toys on the ground and whatnot. The cars themselves are also splendid, making me recall the days when I was interested in all the little Hot Wheels and other die-cast toy cars. You'll have a wide variety of vehicles to choose from, with all of them being toys that you could probably find in the nearest store. I also really enjoyed the catchy beats in the soundtrack, as well as the action-packed sounds that help you get into "the zone," especially with a good pair of headphones.
I did have some issues with launching Rail Racing initially, but after several repeated tries, I was finally able to get past the splash screen with the Polarbit logo. There are two game modes in Rail Racing: Single Player campaign and Multiplayer. If you opt for Multiplayer, you can play online through Game Center by sending out challenges to other people, or just add your friends. In Single Player, there will be the normal Campaign, or Time Attack Mode. You can also unlock Hot Lap eventually, adding more fast-paced content for you to get through.
The single player levels will pit you against five other AI-controlled cars, and your goal is to rank in the top three for prizes. The controls in the game are incredibly simple as well, and follow the norm that you'd expect from any racing game. In the left corner, you will have the steering, allowing you to move left or right on the track. To accelerate, just hold down the gas pedal button in the bottom right. There's no button for braking, so if you need to slow down, just release the accelerator.
Normally, I'm not into racing games because I fall behind quite a bit. However, the tracks in Rail Racing are quite small, so the races don't take too much time and everything is moving incredibly fast. It also gets quite intense when you get tackled by another car and seek to get your revenge. The quirky little speech bubbles you'll see when tackling other cars is quite hilarious, and gives you a little sense of accomplishment. And what else is cooler than seeing your little toy car drifting at high speed on corners?
There will also be boost stripes on the track, which can increase your speed temporarily and give you an advantage. But of course, there will be stripes that slow you down as well, so watch out for those. You'll notice letters that you can collect for bonuses, and coins to spend in the shop to customize your car with stickers and paint jobs.
You will earn stars depending on the rank you fall in at the end of the race. Unfortunately, the game uses Game Center for friends and online play, but doesn't actually have leaderboards or achievements, which I found a bit weird. I hope that Polarbit can consider adding leaderboards and some achievements in the future.
Still, I'm having quite a blast with Rail Racing. The controls are simple, and the gameplay is incredibly fun and fast-paced, and it can be quite appealing even to those who don't normally like racing games. Plus, the visuals and customization options make it even more fun. I just hope that Polarbit can optimize the game even further because I was having quite a bit of trouble getting the game to start to begin with.
If you're interested in checking out Rail Racing, you can get it in the App Store as a universal download for $0.99. However, I may hold off until the next update due to crashing issues on various devices, including the iPhone 5s.
Mentioned apps
$0.99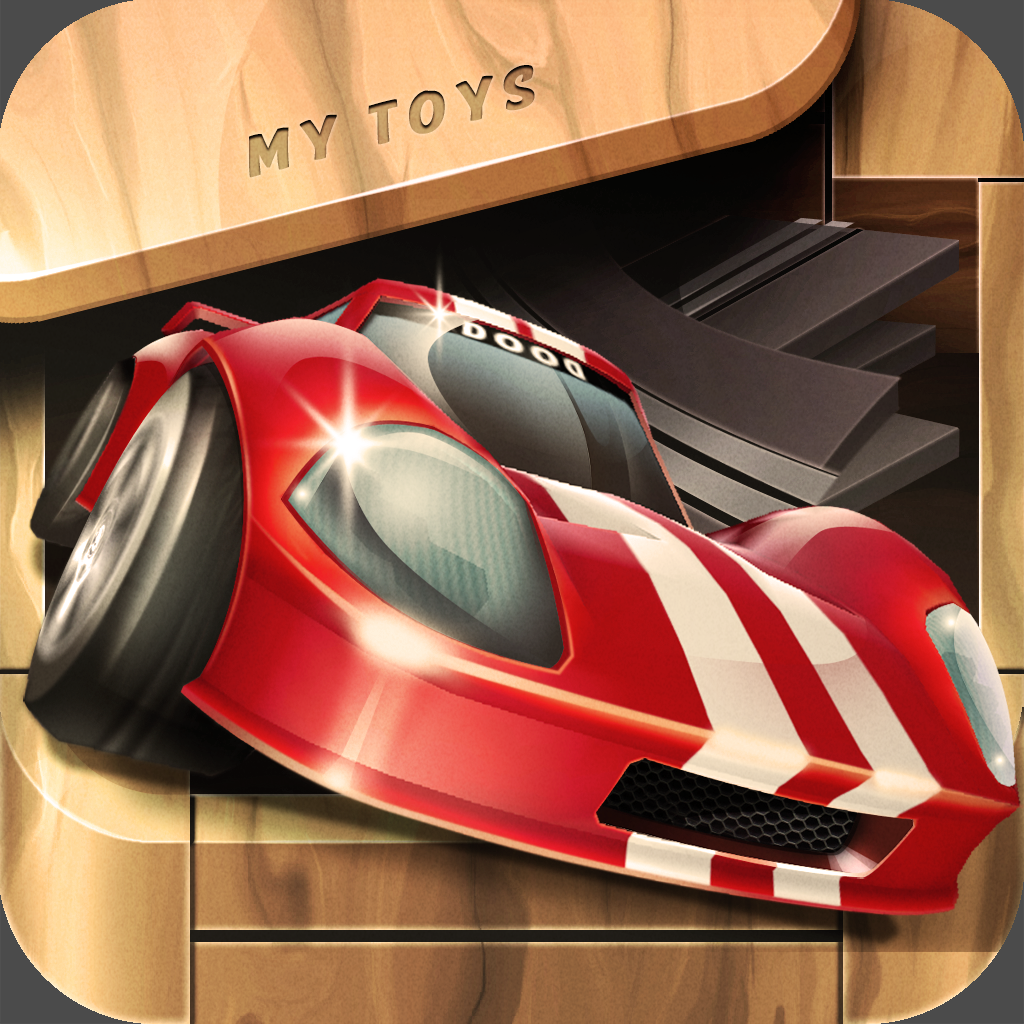 Rail Racing
Polarbit
Related articles