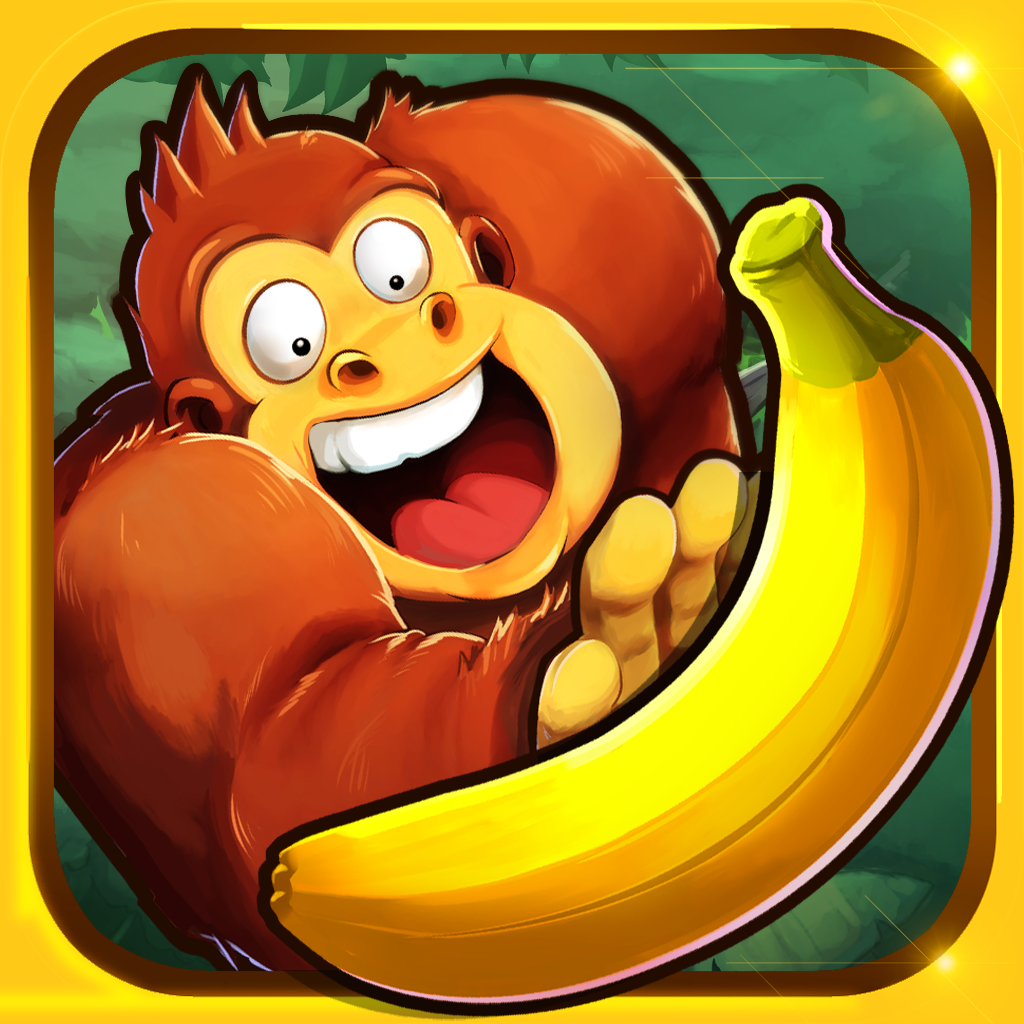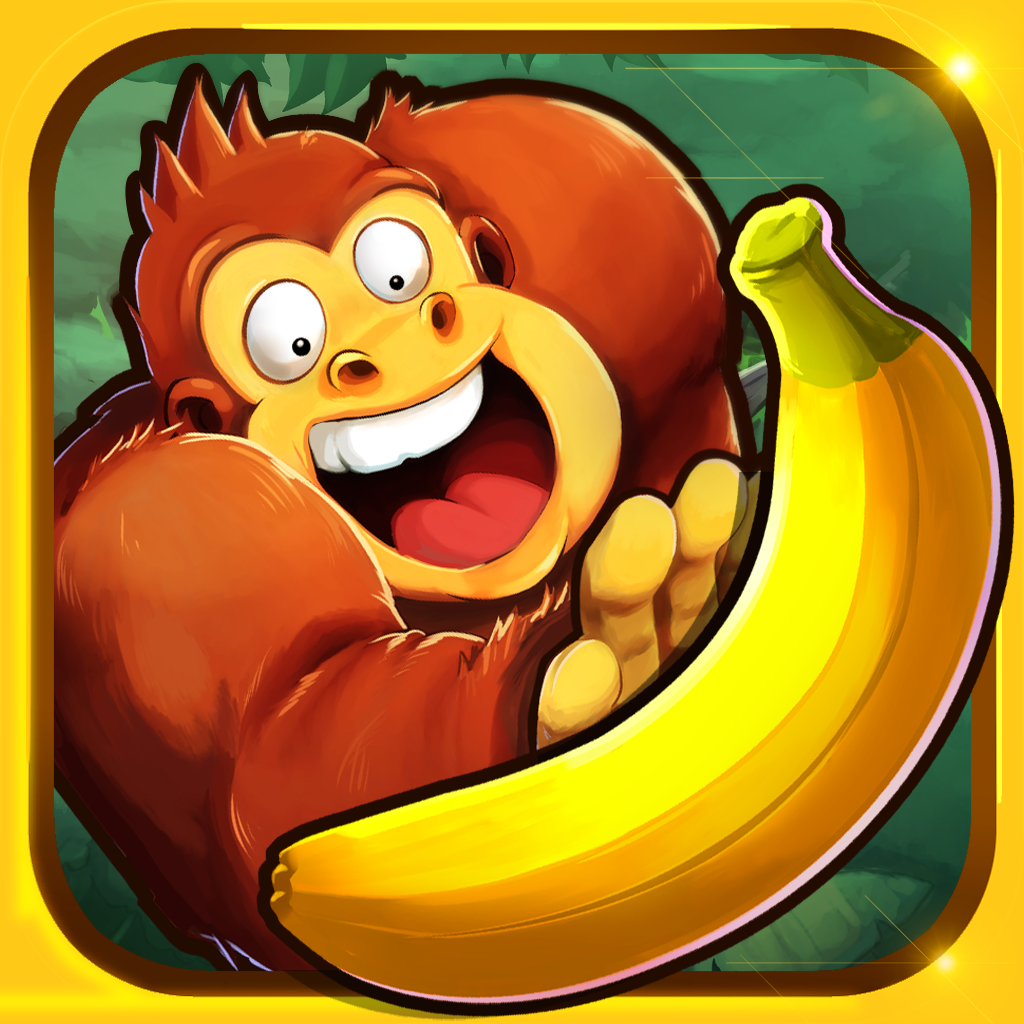 How
Many
Bananas
Can
You
Collect
Before
Going
Bananas
In
Banana
Kong
January 24, 2013
Banana Kong ($0.99) by FDG Entertainment is yet another side-scrolling game in the endless running genre.
It seems like there's an endless number of endless running games, each trying to be unique in its own way. It's understandable because the genre is perfect for causal, mobile gaming.
Banana Kong was announced last November, when it was instantly compared to Donkey Kong Country because of their obvious similarities.
Banana Kong stands out by being more involving and arguably, more challenging than most games in the genre.
The amount of bananas in this game will drive you bananas. You get your energy by collecting them, but you're also running away from a huge avalanche of bananas. They're just everywhere!
Although the controls are basic, there's more to them than I initially expected. Tapping anywhere on the screen makes you jump, a midair tap causes you to glide, and swiping down lets you drop to the platform below. If you have enough energy, swiping to the right lets you boost through whatever's in your way.
If you're in midair and you notice an upcoming obstacle, you need to wait until you land before you can try to jump over it. If you tap again before landing, you end up gliding right into it. This can be frustrating to begin with, but you'll eventually learn to time your taps perfectly and avoid accidental glides.
The power-ups and different obstacles are what keep this game interesting. I especially like the toucan that drags you around through the air.
Right from the start of each run, there are plenty of obstacles, bananas, and power-ups to keep you entertained. Because the environment is randomly generated every time you restart your run, constantly starting again doesn't get as boring as it might have if everything stayed the same.
If you're looking for a more challenging side-scroller, you're going to find what you're looking for with Banana Kong. It was more difficult that some of the other endless runner games I've played recently.
Take a look at this App Guide to learn more about all of the best endless running games.
You can get Banana Kong for both the iPhone and iPad for $0.99 in the App Store.
Mentioned apps
$0.99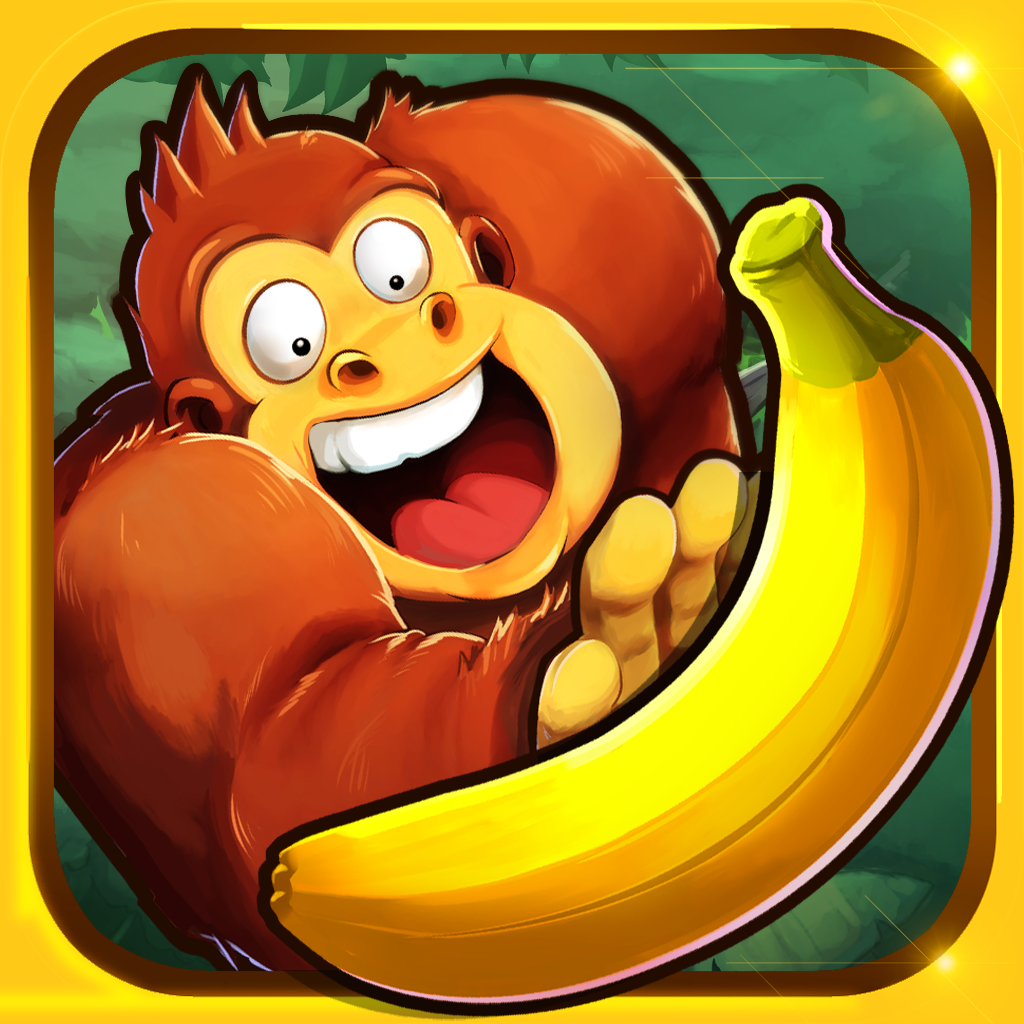 Banana Kong
FDG Entertainment
Related articles