Journey
to
the
bottom
of
the
ocean
in
Jelly
Reef,
a
gorgeous
roguelike
puzzle
game
May 4, 2015
Jelly Reef ($1.99) by Game Oven is a beautiful, procedurally generated roguelike adventure through the ocean as you lead the pack of jellyfish to the end of their journey. If you enjoyed physics-based games like Volt and Deep Under the Sky, then you will like what Jelly Reef has in store.
As far as mobile gaming is concerned, I enjoy relaxing games that also prove to be a challenge, as I don't like to just relax without keeping my brain a bit busy. This is why I enjoy roguelikes and puzzle games so much, because they are fun, relaxing, and a test of patience and skill. So as I was browsing the App Store for some games over the weekend, I stumbled upon Jelly Reef and decided to give it a try. I can definitely say that I'm not disappointed.
The visuals in this game are incredibly gorgeous and will look great on any Retina screen. The underwater world is stunning, with plenty of textures and fine details, and the colors are bright and vibrant, making everything seem lush and welcoming. The sea life is bubbly and quirky, which only add to the charm of the game, and all animations are smooth and fluid on my iPhone 6. The soundtrack is calm and soothing, making this the perfect kind of title I just want to kick back with after a long day. And on top of it all, the realistic ocean sound effects make it feel like you are one with the sea.
Jelly Reef is based on different worlds and levels, as you have to help guide the jellyfish pack from one side of the ocean to the other on their journey to the bottom of the sea. However, things are a bit different from other games, since each stage is randomly generated, and there are multiple paths to travel from. On the level selection screen, you are able to see the starting point, and your goal is to reach the tile with the circle, but how you get there is entirely up to you. Sometimes the game will give you a straightforward path, but other times you will need to piece everything together and figure it out on your own. Regardless of which way you go, the objective is simple: guide the jellyfish to their goal and stay alive while you're at it. The ocean is a dangerous place after all, and jellyfish are pretty low on the food chain.
The controls in the game couldn't be any more intuitive. Since you are in control of the ocean's currents that guide the jellyfish, all you have to do is swipe on them in the direction you want them to swim to. Along the way, you'll find more little jellyfish in eggs that you can hatch and add to your collection. It sounds easy enough, but when you take various factors into consideration, such as resistance, plants that can slow you down if you swim into them, and stronger sea creatures that are hungry, things can get difficult fairly quickly. While there is no obvious life indicator, I learned that your jellyfish will die if they are munched on a few times or hit other dangers of the sea. When you run out of jellyfish, then you'll have to start over, so make sure to gather up as many of them as you can.
Even though the game is already high on replay value thanks to the procedurally generated world, there is Game Center integration for achievements so that prolongs the game's lifespan.
I'm really enjoying Jelly Reef so far, even though I'm still pretty early on in the game. The world looks spectacular, the music is relaxing, the sound effects are lively and pragmatic, the controls are intuitive, and the gameplay is simple but challenging. This is definitely a game that was designed for mobile, but it's also a must-have for your collection.
I recommend checking out Jelly Reef if you enjoy tranquil but challenging games about undersea exploration. You can find Jelly Reef on the App Store as a universal download for $1.99.
Mentioned apps
$1.99
Jelly Reef
Adriaan de Jongh
$3.99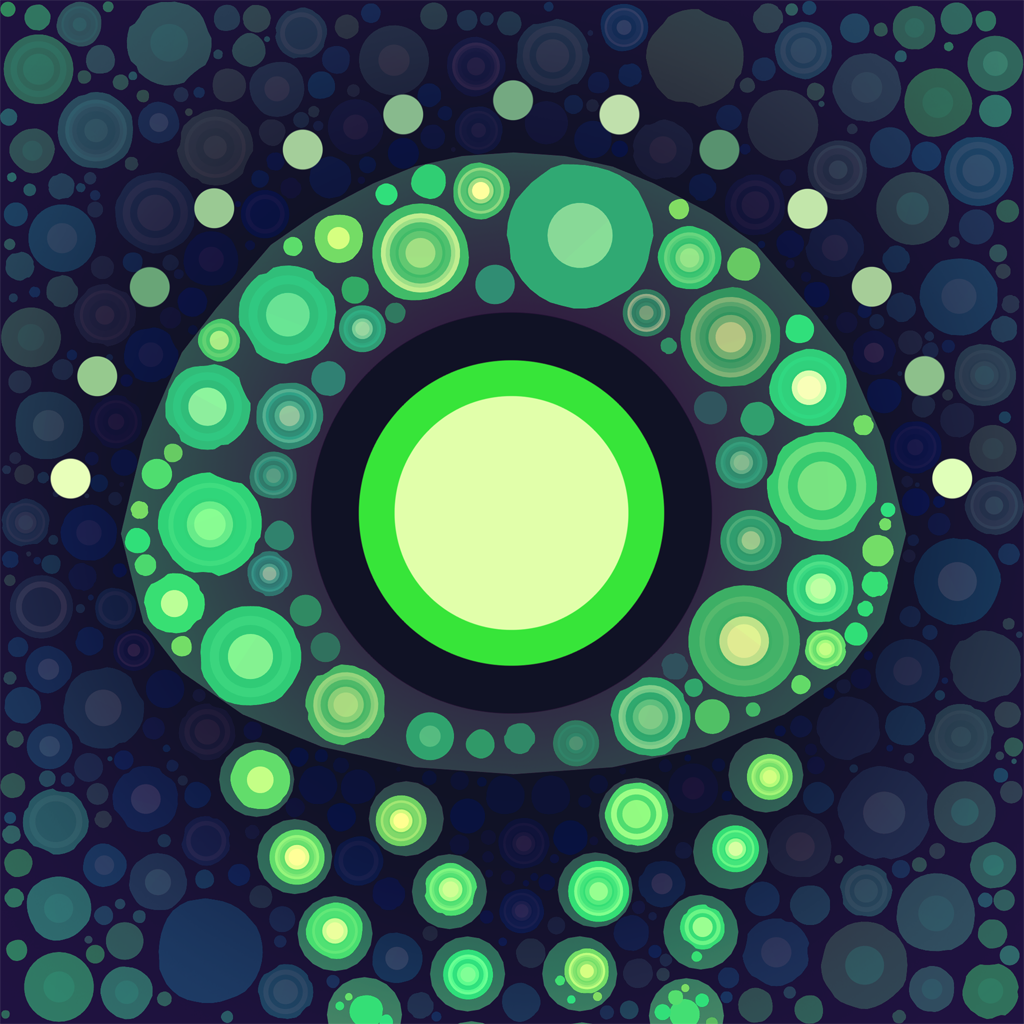 Deep Under the Sky
Sarah Northway
Related articles