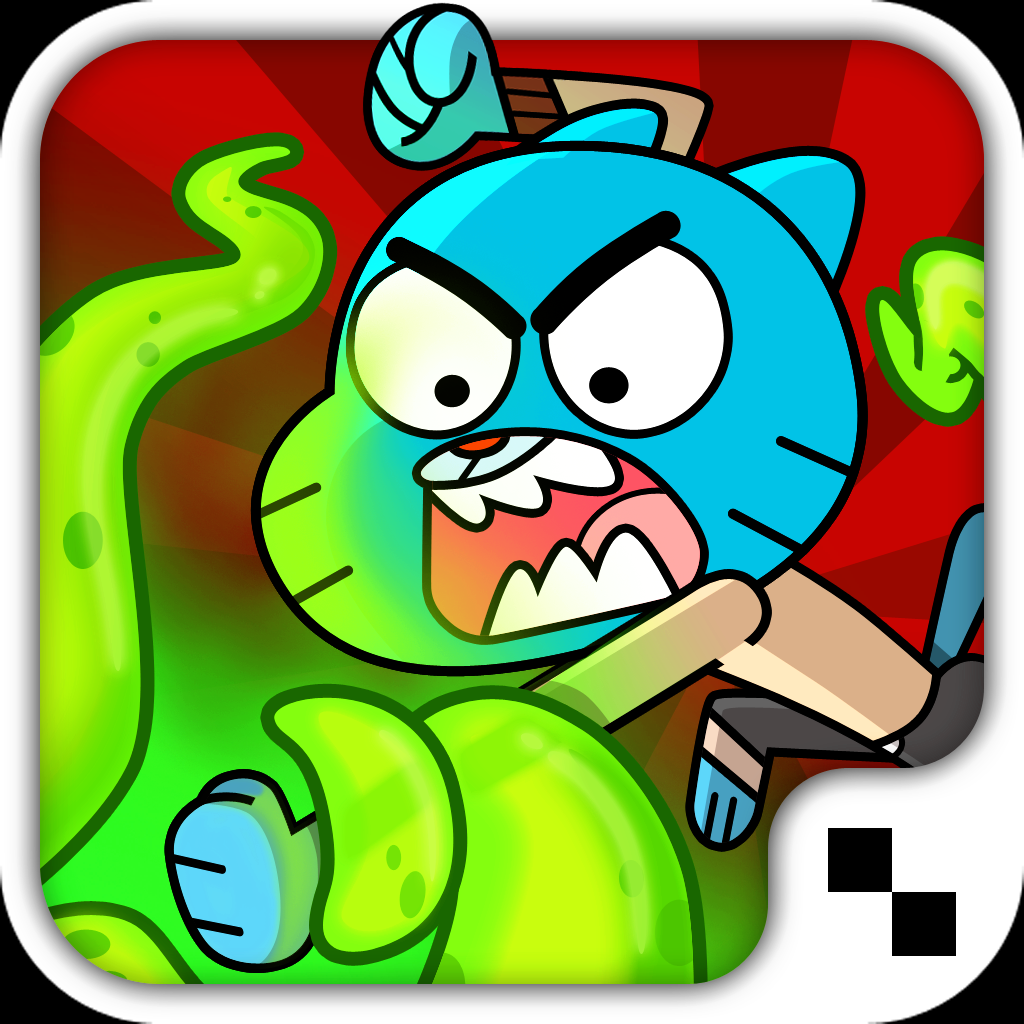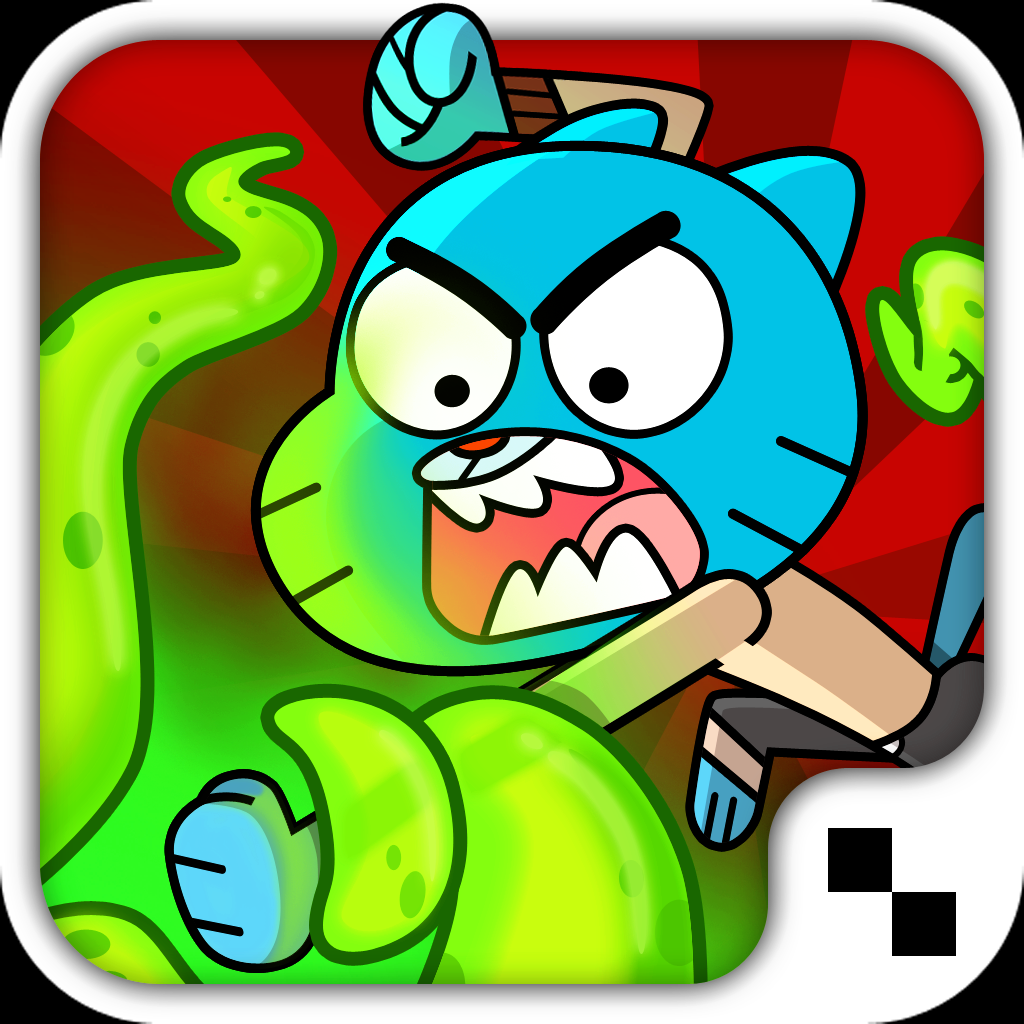 Take
Part
In
The
Ultimate
Food
Fight
In
Mutant
Fridge
Mayhem
December 16, 2012
Mutant Fridge Mayhem - Gumball ($0.99) by Cartoon Network is a universal iOS game that's based on the Cartoon Network show The Amazing World of Gumball, which stars the quirky main character Gumball, who is a cat, his brother Darwin, who is a goldfish, and his sister Anais, a bunny.
In Mutant Fridge Mayhem you will team up with the three main characters to fight in an epic food battle. This is a side scrolling arcade-style game where you will switch between each character while fighting in order to use their special abilities.
Gumball throws fearsome temper tantrums, Darwin defends with a bubble shield, and Anais heals her teammates using the power of Daisy the Donkey.
As the story goes, dad's jelly experiment has gone terribly wrong, unleashing wave after wave of mutant leftovers, a problem that the three kids must fix before the food takes over the house.
To control each character, you touch and drag on the left side of the screen while tapping on the right side of the screen to attack. It's a simple control scheme that works well, especially on the iPhone.
As you attack mutant carrots and asparagus, you will earn both coins and power ups. Power ups activate a special attack, which clears more mutant food off of the board.
The fast pace of the attacks plus the ability to switch between the three different characters while playing keeps this game dynamic, so it never gets boring.
Mutant Fridge Mayhem is organized into different levels, and as you clear each one, your characters will level up, earning new skills and abilities. It takes coins to unlock these, which are earned in the game, but you can also buy them in the app. Purchasing coins is not necessary, however – you get a sufficient amount just by playing.
My only complaint about this game is that it is a bit short, with only 30 levels to beat. Levels aren't very long so you can finish the content pretty quickly, though there are still Game Center achievements to earn.
If you're a fan of side-scrolling fighting games or if you just love The Amazing World of Gumball, this is definitely a game that you will want to buy. It's a lot of fun and it's only $0.99, making it a great deal.
Mentioned apps
$0.99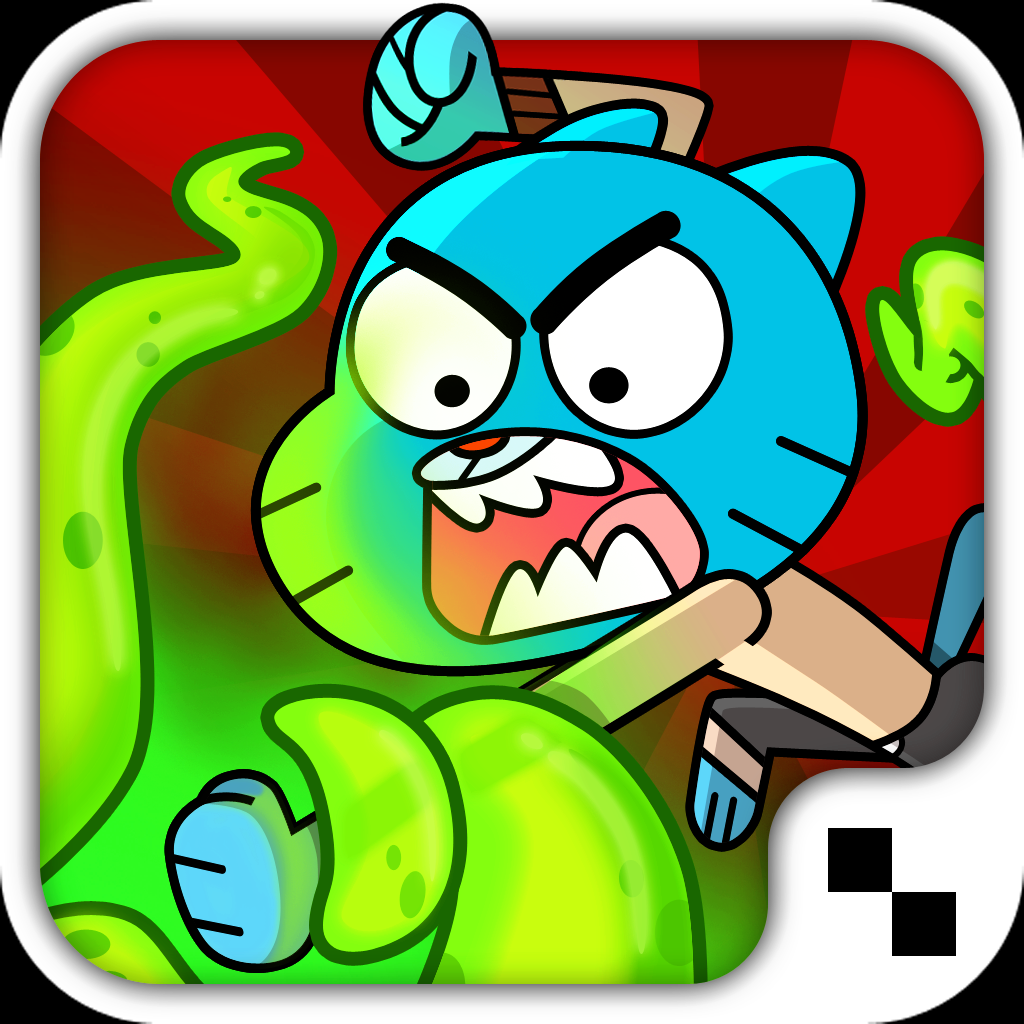 Mutant Fridge Mayhem - Gumball
Cartoon Network