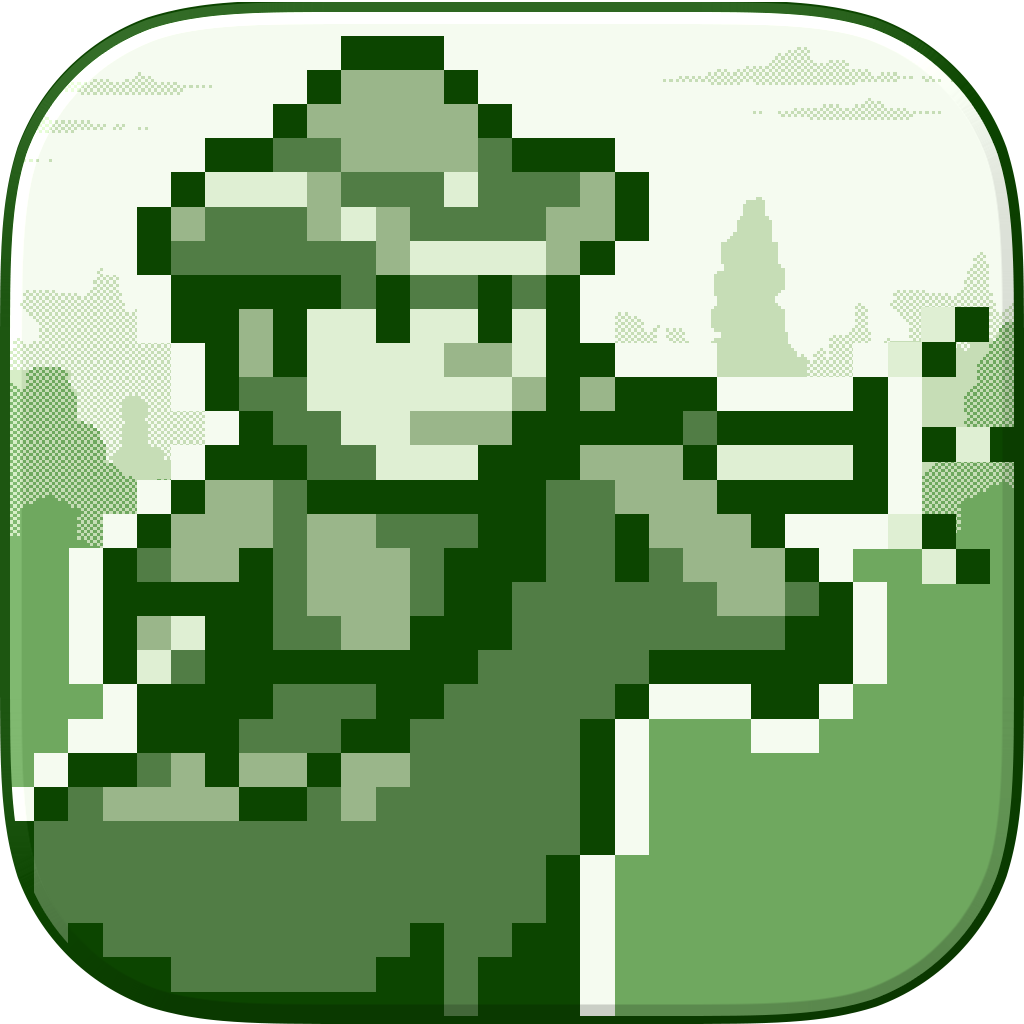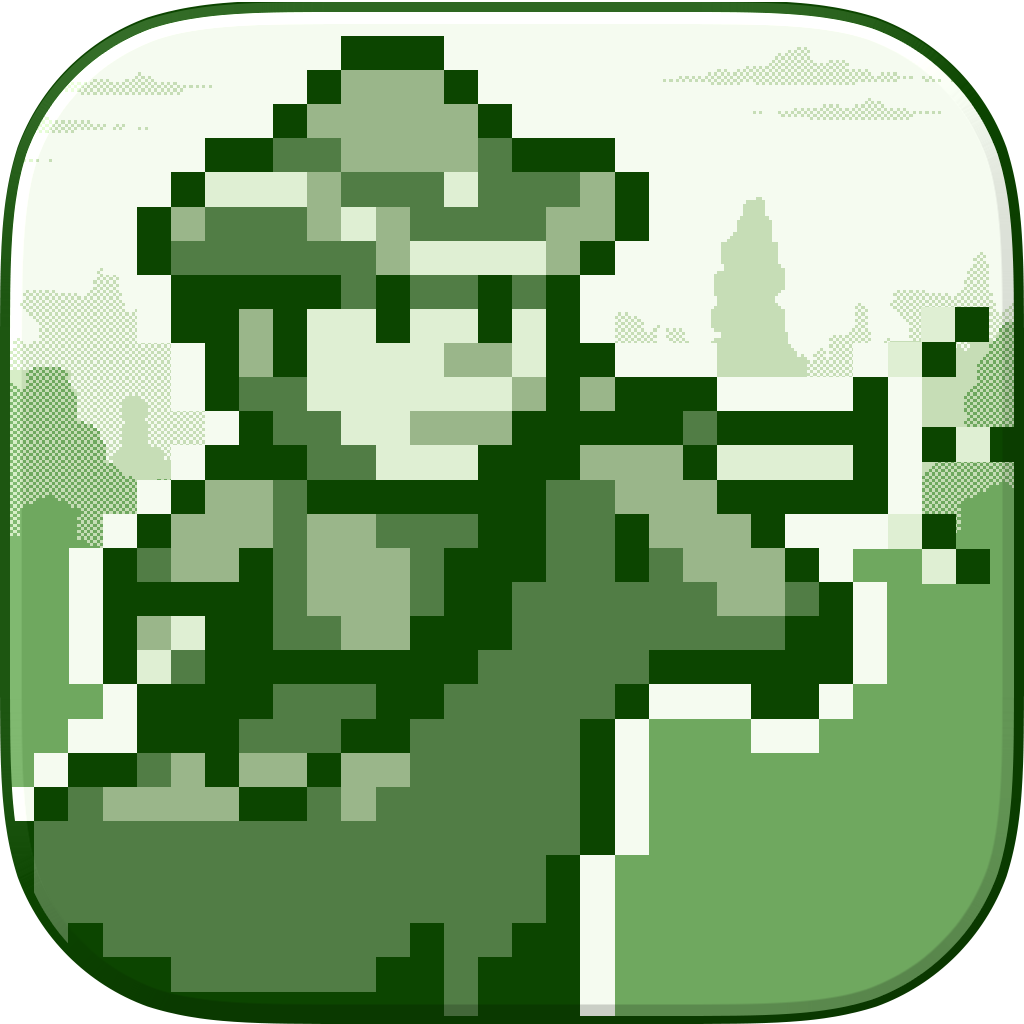 Relive
Your
Childhood
In
2-bit
Cowboy,
A
Gameboy-Inspired
Platformer
For
iOS
May 8, 2014
2-bit Cowboy ($0.99) by Crescent Moon Games and Cascadia Games is a trip down memory lane for old-school Gameboy fans. The game is similar to other traditional platformer games, such as Mutant Mudds.
I have fond memories of my Gameboy back when I was a kid. Even though the top-of-the-line pixelated two-tone graphics at the time are basically nothing compared to games now, I spent hours on that thing. I was never without my Gameboy (and all later iterations), and I always relied on it to get me out of a boredom jam. So when I first caught wind of 2-bit Cowboy, I was incredibly excited and couldn't wait to get my hands on the game. Now that it's here, I gave it a spin, and am delighted to say that you won't be disappointed.
The visuals in 2-bit Cowboy are delightful, and give a nice feeling of nostalgia. The graphics are purposely pixelated in 2-bit style, of course, complete with the two-tone color scheme of our old Gameboy screens. If you grew up on these games, then you will fall in love with the art style of 2-bit Cowboy. Animations are incredibly smooth and fluid as well, without that trail that you may have left behind sometimes saw with the old-school hardware.
The soundtrack is a wonderful western tune, which is very fitting considering that it takes place in a "wild west" setting. The sounds are also quite nice, and I recommend wearing a good pair of headphones to really get immersed in the game world.
The game starts off with a little cutscene that shows off the old western town where the game takes place, but you will find out that it has been taken over by a notorious gang! You'll become the new sheriff in town, and your overall objective will be to track down the bad guys and take them out. In 2-bit Cowboy, there are a total of 12 levels to go through.
I hear you saying, "Only 12? That's not a lot at all!" Be warned though — while there are only 12 levels, not including the tutorial level, the stages are very difficult, just like the old-school platformer games that it is inspired by. If you've played games like Super Mario Bros., then you will understand what I'm talking about. These levels may be either long or short (you need to find the endpoint, which is indicated by the building with the flag, similar to Goal Pole), but the journey to get there is tough — very tough.
The controls in the game are simple enough, though you won't be able to customize them like you can in other games, such as Mikey Hooks. In the bottom left, you will have the buttons for moving left and right on the screen, and then in the bottom right you will have the A and B buttons, just like the classic games. The A button is to jump (tap twice to double jump), and the B button allows you to attack, which is just shooting your gun. Watch out for that recoil though — it can be pretty unforgiving if you're not careful, pushing you back off a platform and falling to your death, or something like that. You can also cling onto walls and jump from them as well.
There are special mounts that you can ride, such as horses, bulls, and even mine-carts. These will bring up a third button in the right hand side of the screen, which is the "Off" button. Tap on it whenever you want to get off, but keep in mind you will lose the mount once you do this.
For those of you with an MFi controller, there is support for gamepads to make the game feel even more retro.
While the virtual controls work for the most part, I did have some problems with it, so I really hope the developers consider adding customization to it in the future. Sometimes I found the placement to be weird, as naturally, I ended up pressing on the button to move in the wrong direction, and sometimes I end up shooting instead of jumping. So while they're simple, the placement feels a bit "off" at times, causing me to do things I didn't want to do, so I end up digging my own grave. I would definitely like to see better optimization in updates, or at least give players control to move the buttons to their liking.
As I mentioned, the goal in each level is to basically make it to the goal pole without dying. You can see how many hearts you have at the bottom of the screen, along with the number of coins you have. If you lose all of your hearts, then the game ends and you have to start the level over from the beginning.
While you make your way around the level, you will find some sheets of paper that you can collect. These will reveal quests, such as "Shoot All Bottles," "Kill All Snakes," "Save The Chickens," and more. If you can complete a quest, you will earn a little pocket change as a reward. These are optional, of course, but it's nice to get some extra spending cash for the shop. The main way that you get "scored" on a level will be the time it took to complete.
Sometimes, you'll find a Doctor or Saloon on a level. You can purchase life refills from the Doctor if you're running low (though you can also find them by shooting crates and boxes). The Saloon will have power-ups to purchase, which will do things like increase damage or make you invincible for a short amount of time. You can even find Casinos and take a chance with a wheel of fortune (or misfortune if you get bankrupt).
You can also save your coins for fun loot, such as hats, masks, face accessories, and belts. These don't have any special effect in the game, but they do look cool, and sometimes that's all that matters, right?
There is Game Center support for achievements only, which I found a bit surprising. Considering that these types of games usually have you bragging about how fast you completed a level, I would have expected to see leaderboards for each level. Perhaps it can be added in the future. Still, with a total of 76 achievements to obtain, there is definitely a lot of replay value.
I'm absolutely loving 2-bit Cowboy, and it's one of my favorite games this week. It brings back memories of my childhood with the visual style, the soundtrack is delightful, and the gameplay itself is incredibly challenging. I just hope to see leaderboards added in the future, and better controls with customization options. It would also be nice to have iCloud game save support.
I recommend picking up 2-bit Cowboy this week if you are in the mood for a challenging platformer. This is just what you would have expected from a lost Gameboy title. Get it on the App Store as a universal download for $0.99.
Mentioned apps
$0.99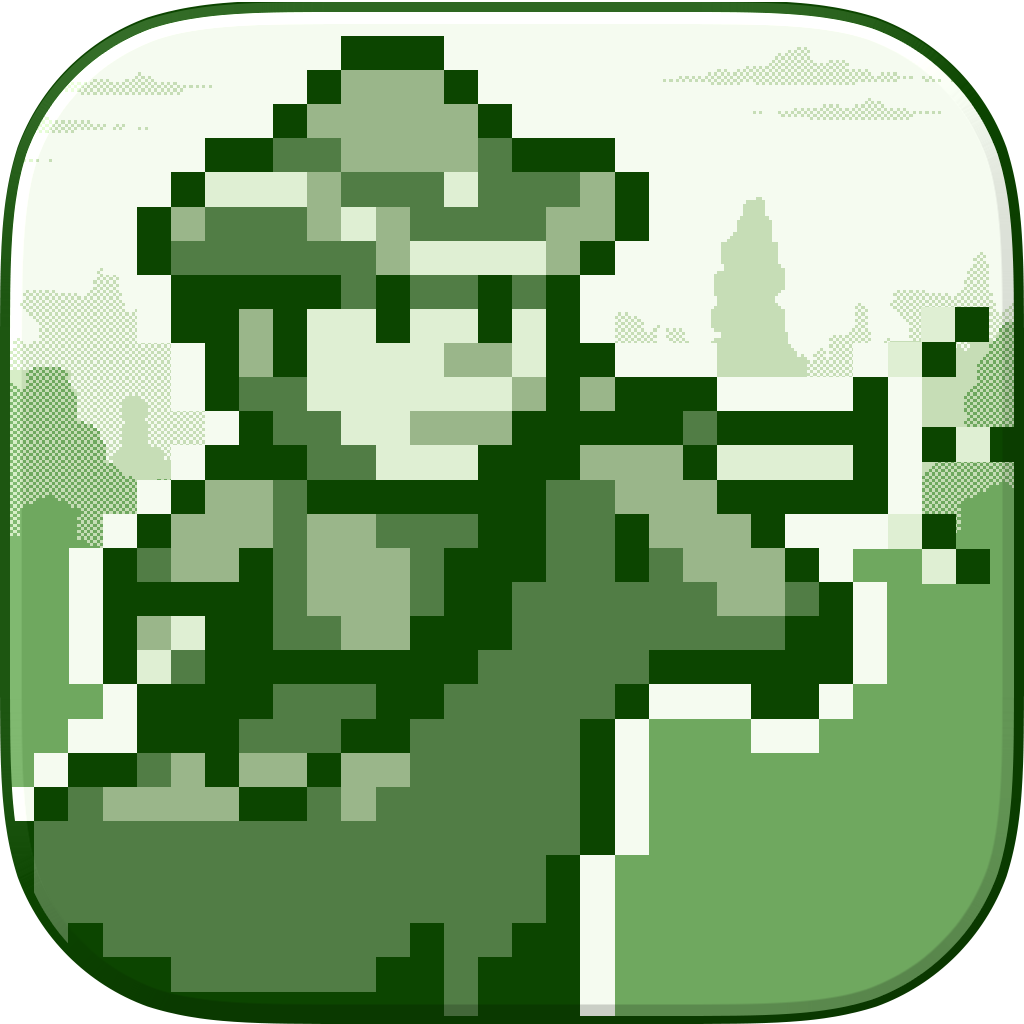 2-bit Cowboy
Crescent Moon Games
$8.99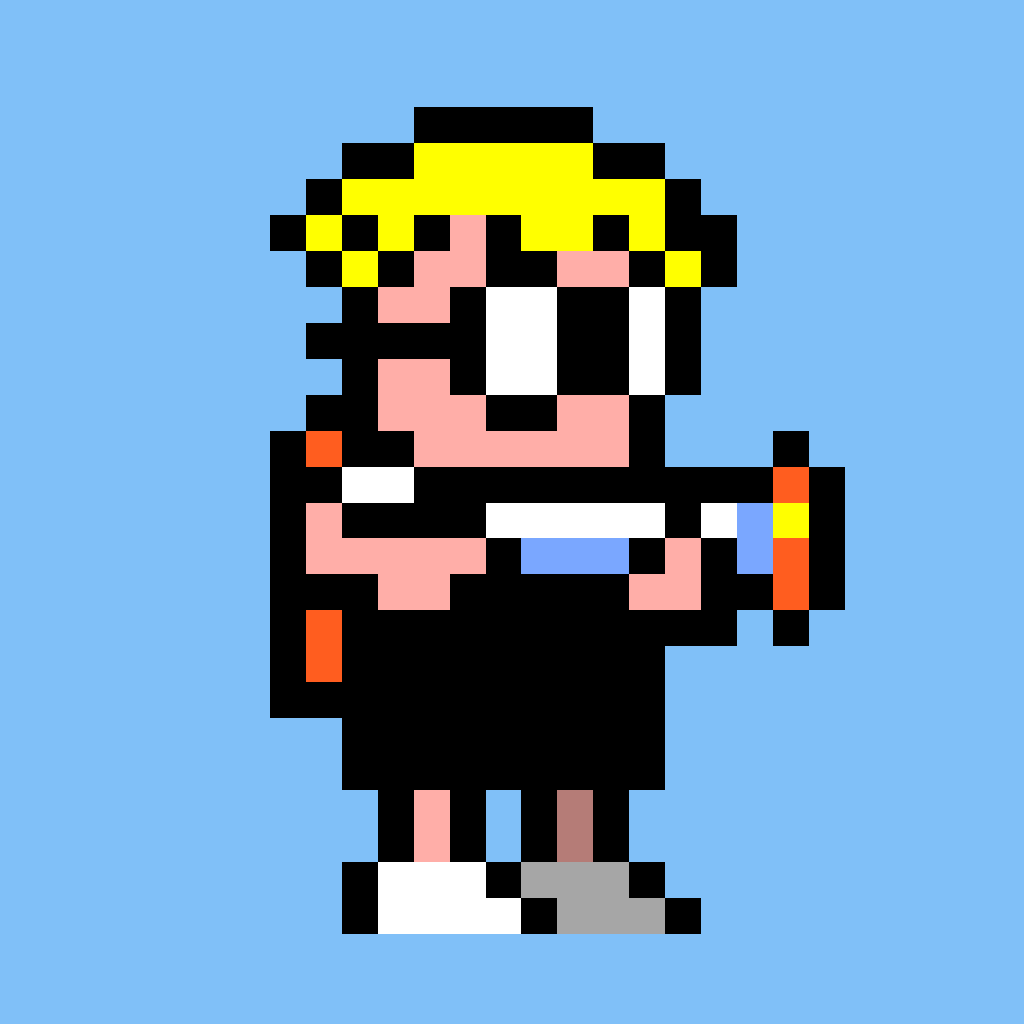 Mutant Mudds
Renegade Kid
Related articles