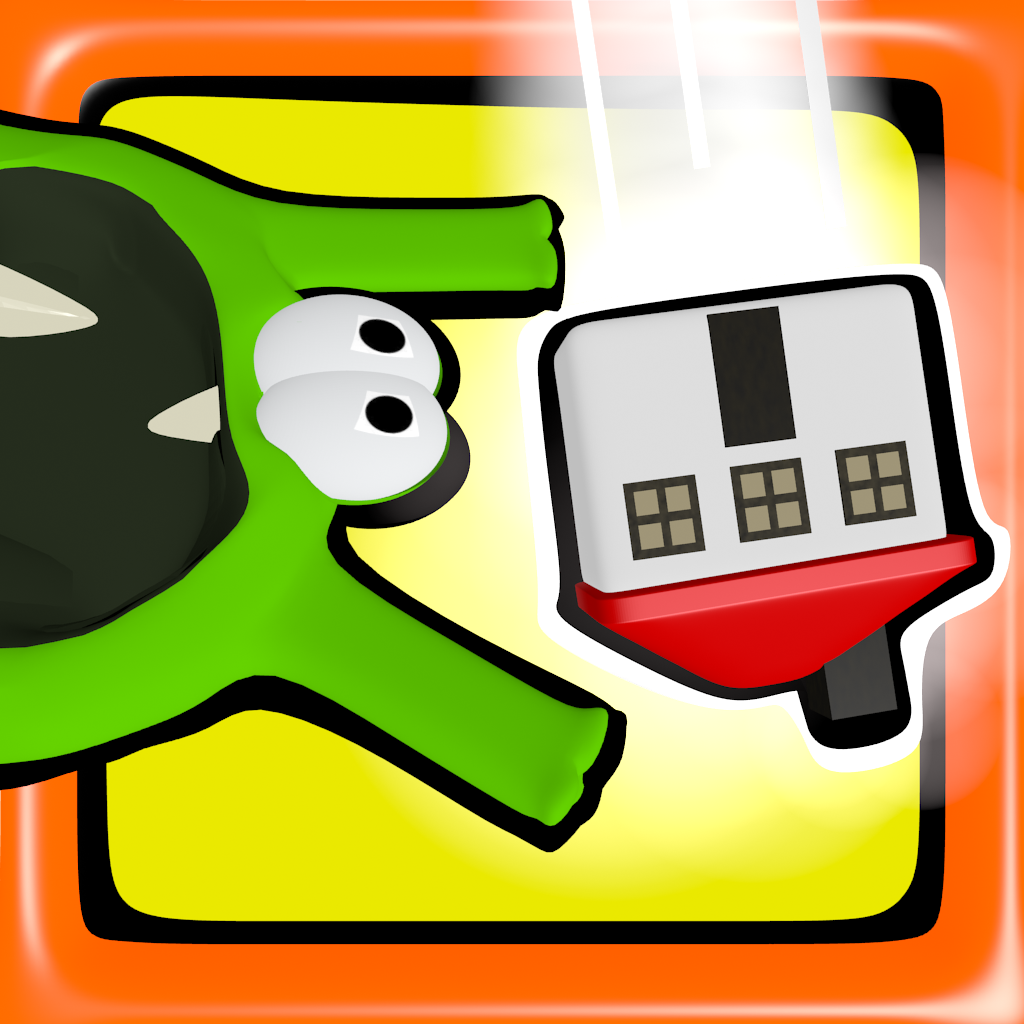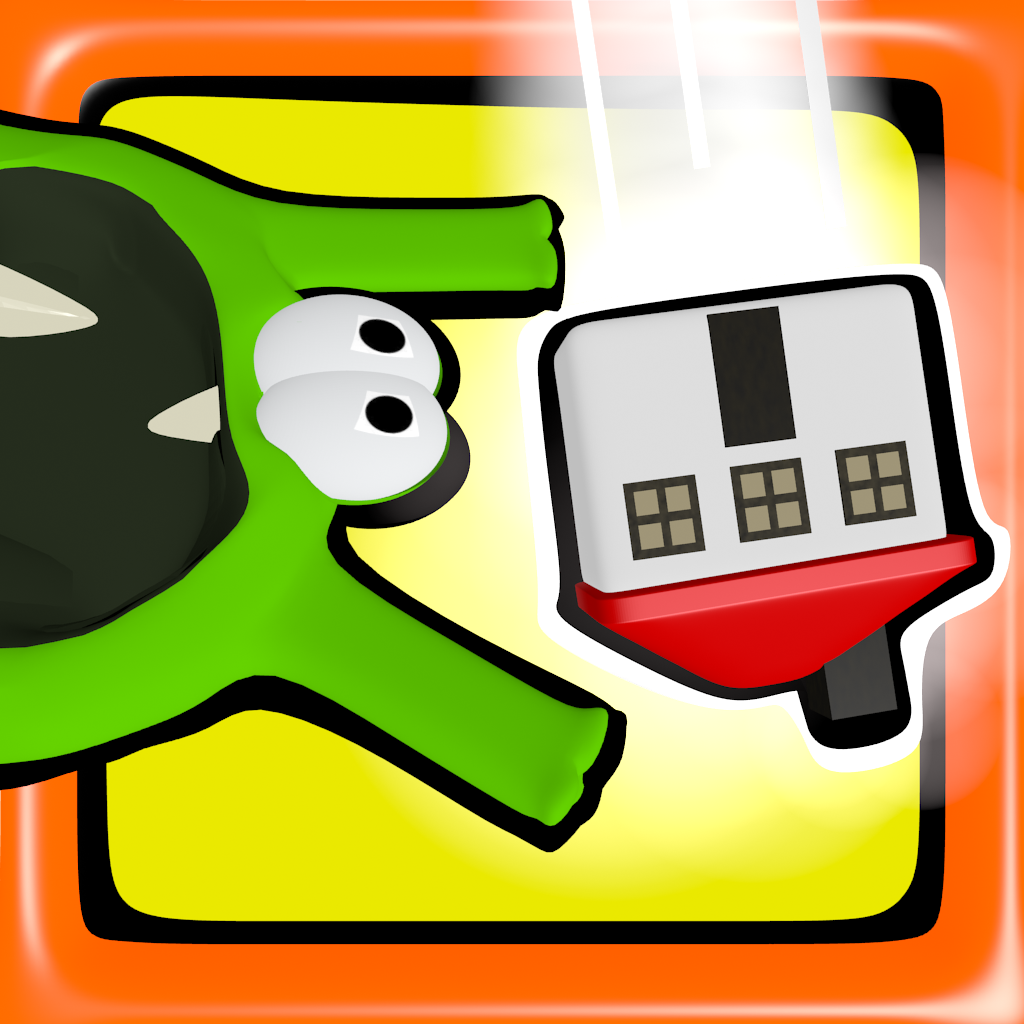 Earth
Needs
Your
Help
To
Fix
This
Alien
Kerfuffle
May 1, 2013
Alien Kerfuffle ($0.99) by Kerplect is a physics-based game that puts you in the seat of the accidental alien invaders. Just because a giant crab is pushing your house down a hill, it doesn't mean he wants to kill you.
Players take on the role of the invading alien forces; one alien family, to be precise. This invasion left the little ones scattered across the globe and it is your job to help the parents find their little blobs of joy.
To move, tap the large alien and swipe in one direction or the other. It will start running in whichever direction you choose. The alien won't stop until you tap it again, or it runs into something big.
The green alien, whom I will call the mom, is the heavy lifter. She can push over a house (or three) and flatten out trees in her quest to find her kids. The yellow, more crab-like alien, whom I have designated the dad because of his mustache, can walk up walls and throw objects, like houses … or moms.
Some of the alien kids are easy to spot. They may be sitting on top of a tree, or stuck in a pit. Some of the kids are hidden inside houses or bubbles. The only way to find every little alien is to pop all of the bubbles and knock over all of the trees and houses.
This is a physics-based game, but it is much different than your typical "ball on an obstacle course" adventure. It is more like pinball. The aliens run across the landscape and bounce off of objects. On some levels, there are "flipper trees" that act like pinball flippers, causing the aliens to bounce around even more.
One unique feature of this game is that the colors of objects change as you bounce against them. For example, if an alien runs into a tree a few times, it will change from green to red. If the alien hits it again, it will turn blue. The audio is also an interesting feature of this quirky game. When you bounce off of things, the aliens will make different sound effects each time.
Overall, this is a fun and interesting game with a unique gameplay experience. Fans of physics-based games will enjoy trying something different. If you don't usually like games of this genre, you can try the free version, which includes the first 10 levels, to see if it is different enough to draw you in. The full version is only $0.99 and you can pick it up in the App Store today.
Related articles