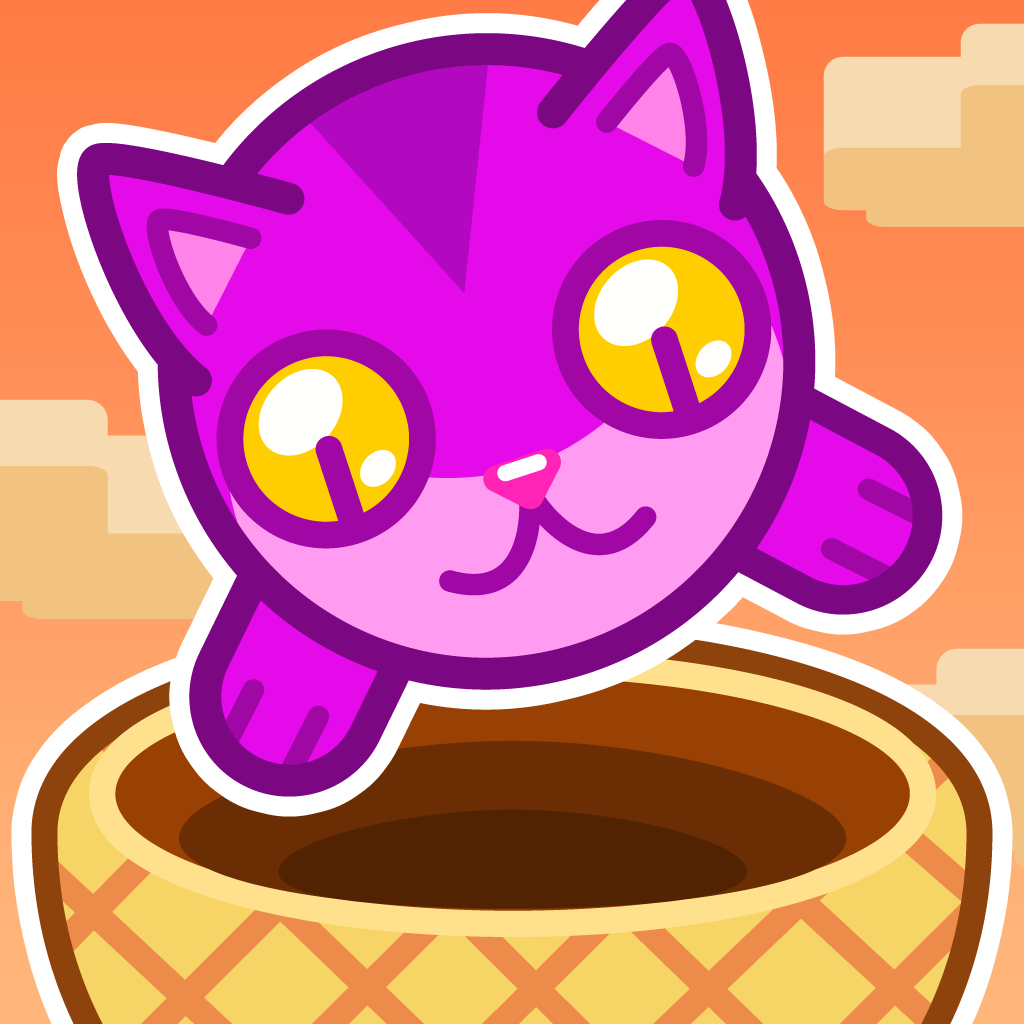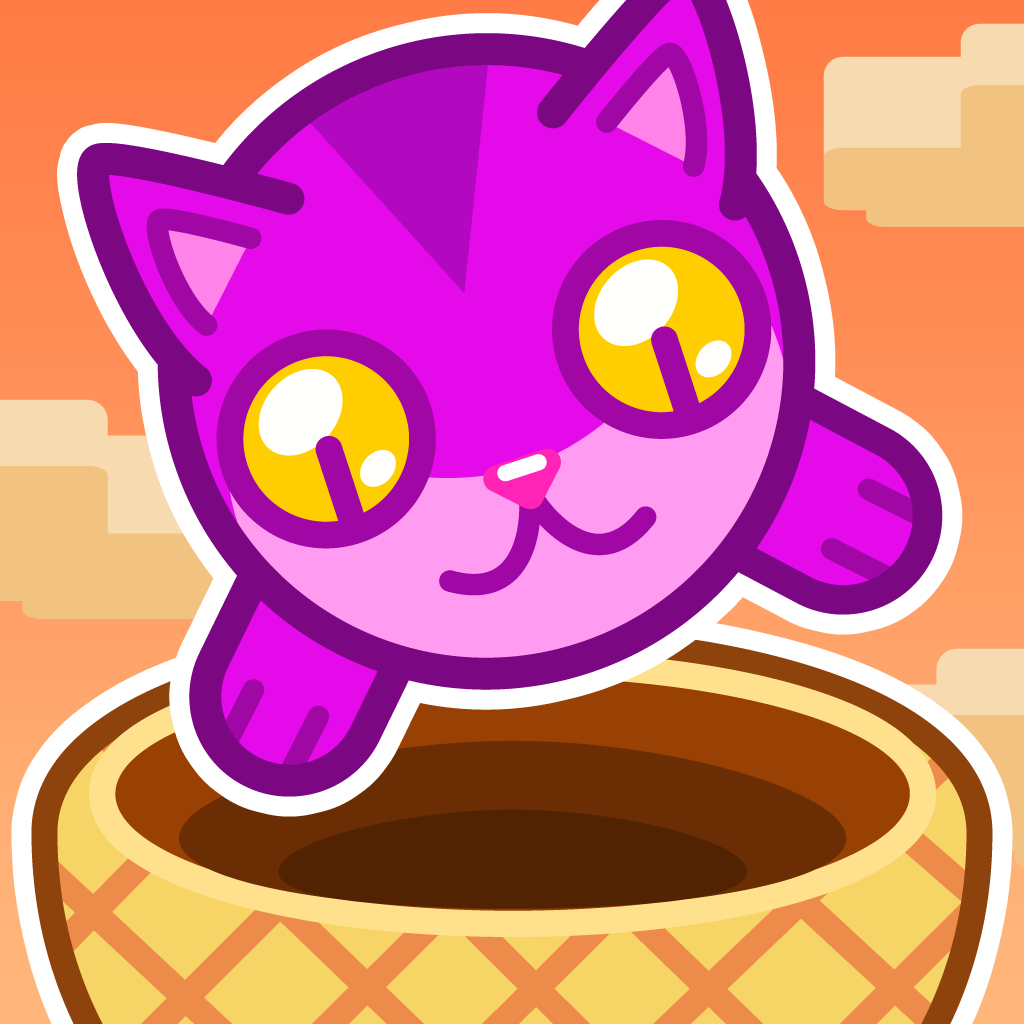 Cat
Basket
Brings
Out
The
Crazy
Cat
Lady
In
All
Of
Us
January 20, 2014
Cat Basket (Free) by Retro Dreamer is the perfect little arcade game for any cat person. A game that combines simple and addictive gameplay with one's love for felines? What could really be better?
I love animals of all kinds, but when it comes to the age-old battle between cats and dogs, I'm definitely going to go with cats. I mean, sure, they can be total jerks at times, but how can you resist their cute little faces? When I saw that a game was out that involved the literal raining of cats and dogs, I knew I needed to check it out.
Cat Basket features some of the most charming and quirky visuals I've seen lately. If you're expecting the average look for cats and dogs in this game, you're in for a very colorful surprise. In Cat Basket, you'll find many adorable purple cats falling from the sky, along with angry-looking blue pit bulls. Then there's the huge purple cat at the bottom, who seems to be an overlord of some sort, and an old woman who is your traditional "crazy cat lady" running back and forth on the top of the big cat's head to catch small cats in a basket. The graphics are just so ridiculous that you can't help but love it. And to top things off, the game has a fun, upbeat soundtrack as well, with adorable mews as you catch cats.
The controls in the game are very simple, and you can even play the game with one hand, making it a perfect way to kill some time while you wait in line at the market. To play, you just need to make the cat lady move horizontally, which is done by tilting your device. You'll get points for each cat you catch, and the points will increase through combo multipliers for each cat in succession. If you miss a cat, though, the multiplier gets reset.
But catching cats isn't all you need to worry about in Cat Basket! There will be dogs falling too, which will cause the big cat to hit itself in an attempt to get rid of the dog. Fortunately, your cat basket is armed with spikes on the bottom of it, so you can deflect the dogs just by tapping on the screen. You get points for dog deflecting, but be careful not to deflect cats, as that will cost you some points.
There's only one game mode, but you will advance through stages of increasing difficulty. To reach the next level, you'll have to catch enough kitties to fill up the progress meter on the side. The farther you get, the faster the cats and dogs fall.
There are also special power-up tokens that fall as well, and if you catch it in your basket, you get a randomly selected item. Some of these are beneficial to you, such as Level Up+ or Combo Up+, but then some will make the game even more challenging, like rain of dogs or even giant dogs.
While Cat Basket may look like a simple little kid's game at first, it' actually quite challenging. As things pick up in pace, you'll find yourself frantically scrambling to gather up the cats and trying so meticulously to deflect the dogs, but you may end up getting it mixed up at some point (I did). Once you have three dogs hit the big cat, then it's game over.
It may not be much, but Cat Basket is just a fun little time killer that's great for cat fans of all ages. Plus, the graphics are just too cute and ridiculous to pass up. I recommend checking this out if you're looking for a simple, yet addictive, arcade game that brings new meaning to the phrase "it's raining cats and dogs."
You can get Cat Basket for free with unobtrusive ads in the App Store as a universal download. There is also a paid version available for $0.99 to provide an ad-free experience and no links to leave the application (great for those with kids).
Mentioned apps
Free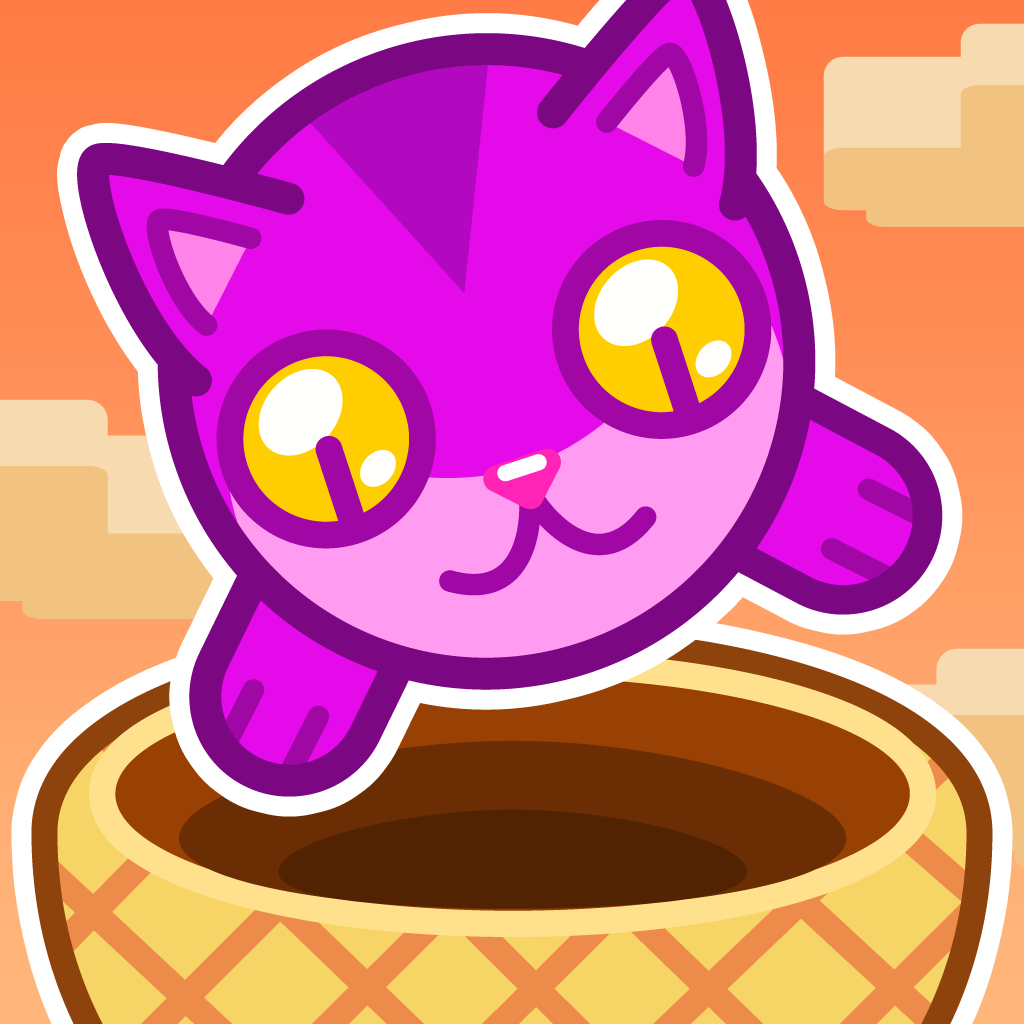 Cat Basket
Retro Dreamer
$0.99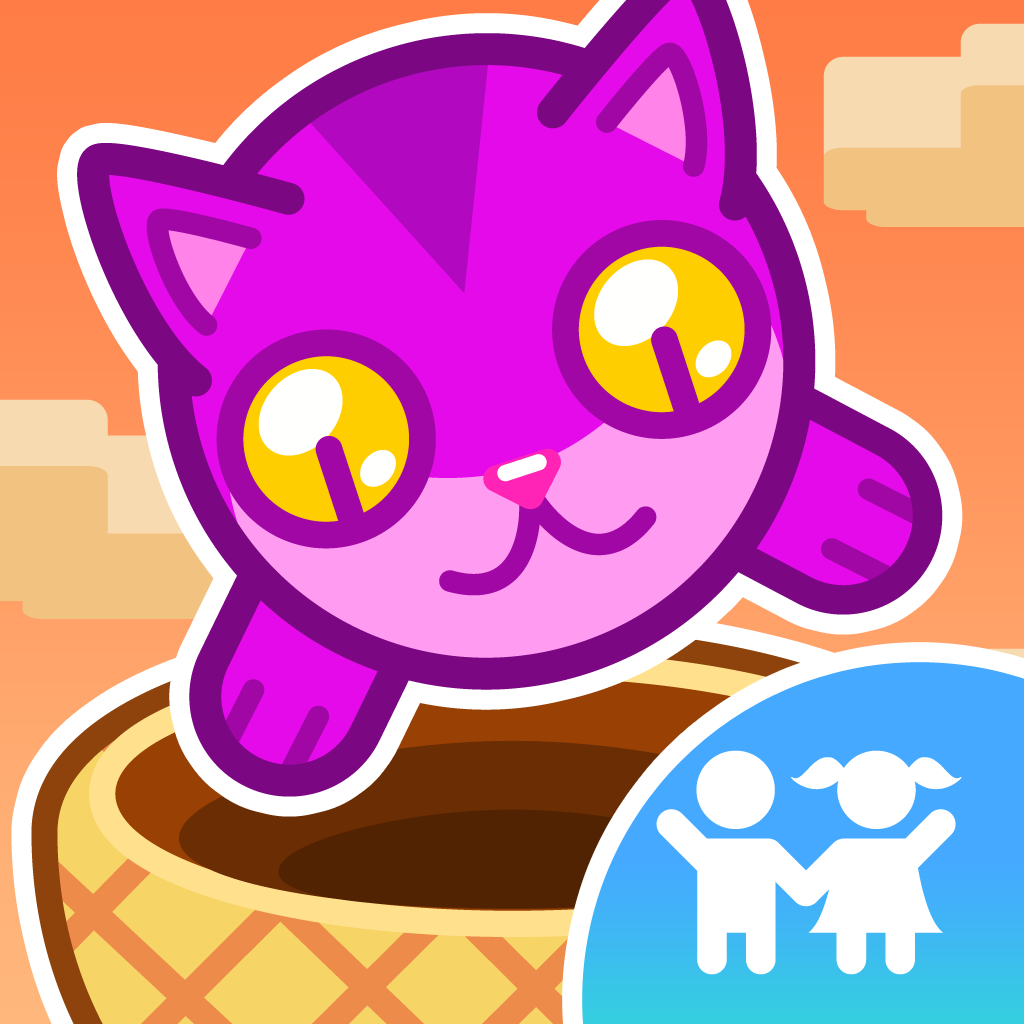 Cat Basket For Kids
Retro Dreamer
Related articles