Keeping
in
touch
has
never
been
easier
thanks
to
Contact
Center
from
Contrast
August 29, 2014
Contact Center - Group text messaging and more! (Free) by Contrast is a simplified Launch Center Pro specially made for your contacts. It has stripped out the concept of URL schemes and manual app actions so that it can become a straightforward speed dialer. While our entire staff loves Launch Center Pro (LCP) and use it daily, Contact Center is an app that is for people who just need contact shortcuts, rather than a full app and action launcher. Contact Center reminds me of the now-defunct Buzz Contacts, which I used for some time.
Personally, I only have a few contacts that I need to keep in touch with regularly on a daily basis, so I keep shortcuts for them in my LCP. However, these are basic actions, such as calling a specific contact, or opening that thread in iMessage so I don't need to search for it. I've been using these basic actions in LCP ever since that app came out, and it's been sufficient enough. However, I became aware of Contact Center several weeks ago, and was in the beta for it. I have to admit — it really makes getting in touch with my favorite people much easier.
If you have used LCP, then the design of Contact Center will be instantly familiar to you. The app makes use of the 4×3 grid, where each square will have space for an action icon. Since Contact Center is free, there is a banner ad at the bottom that takes up a row, but you can remove the ad and use that bottom row for more contacts (5×3) with an in-app purchase of $2.99. Contact Center has three different themes that you can skin the app with, and these are accessed from the settings gear icon. Classic is the dark, textured theme that came in the first version of LCP, Dark is like Classic without the texture, and Light is just white. Regardless of the theme you choose, Contact Center looks nice and is intuitive to use.
On the initial launch, Contact Center will have a brief introduction to show you the ropes, and then it will ask for permission to access your entire address book. Since the app is worthless without this data, you'll want to grant authorization — none of your contact information is uploaded or anything, since the app just makes shortcuts for you to use. To make things easier, Contact Center will ask you to select some of your favorite contacts to add to the main grid for speedy access.
By default, Contact Center has six basic actions that are included in the first two rows, though you can change them at any time: Group Email, Message GIF, Group Message, Call Number, New Message, and Call Contact. While I like having these around, you can delete and replace them with your own actions by tapping on the pencil icon in the top right. If you selected a few favorites on the setup phase, they will appear in the rows underneath.
To use an empty space, tap on the pencil and then the square you want to use. You can create a shortcut, folder, or even a folder from contact. The last option is great, since it bundles many useful, preset actions together for a single person, and their contact photo becomes the icon. The Shortcuts will bring up a new screen where you can see common shortcuts and other actions. Selecting one will take you to another screen where you can include a name, select a contact, change the default icon, and even schedule it, in case you need a reminder.
Just like typical LCP fashion, if you tap-and-hold (or you can just do a single tap) on a contact folder, you will see plenty of shortcuts that you can use, including basics like calling, emailing, and messaging, as well as new actions like Message Camera, Message GIF, FaceTime and FaceTime Audio, and even a preset message of "On my way!" If that's not enough, you can add some more shortcuts, such as predefined text messages.
Aside from making it super simple to contacting my family, friends, and significant other, I love the integration with GIPHY when you want to send an animated GIF to someone. This action brings up a built-in GIPHY browser with whatever the trending GIFs are for that moment. If you are searching for something in particular though, you can perform a keyword search from their giant database of images. When you find one you want to send, just tap it to view and send. There is even a bookmark option if you want to save a GIF for later.
Unlike LCP, though, there is no Dropbox integration for backups. Instead, if you need a backup of your Contact Center data, it will create an email with a backup file attachment. It's not as streamlined as the Dropbox backup method in LCP, but it works.
Contact Center is definitely not as geek-heavy as Launch Center Pro, but it's a well executed app that makes my life easier. So far, I'm content with just the free version, since the ad is not intrusive and I still have spare space to utilize, even with the default actions. However, if you need the full screen to utilize for your contacts, then I wouldn't hesitate to drop the $2.99 for the ad removal. The app itself is fantastic and intuitive.
I highly recommend checking out Contact Center if you haven't already. You can find it on the App Store for the iPhone for free.
Mentioned apps
Free
Contact Center - Group text messaging and more!
Contrast
$4.99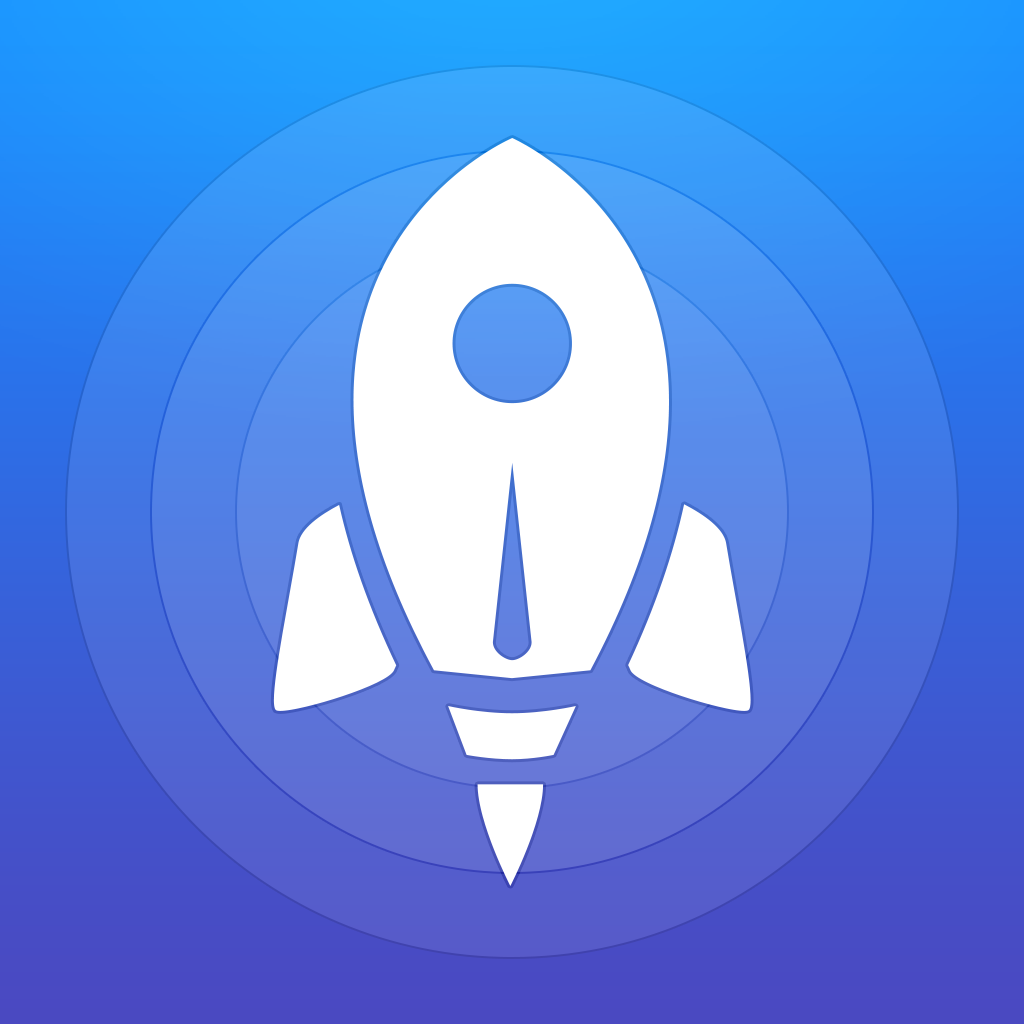 Launch Center Pro
Contrast