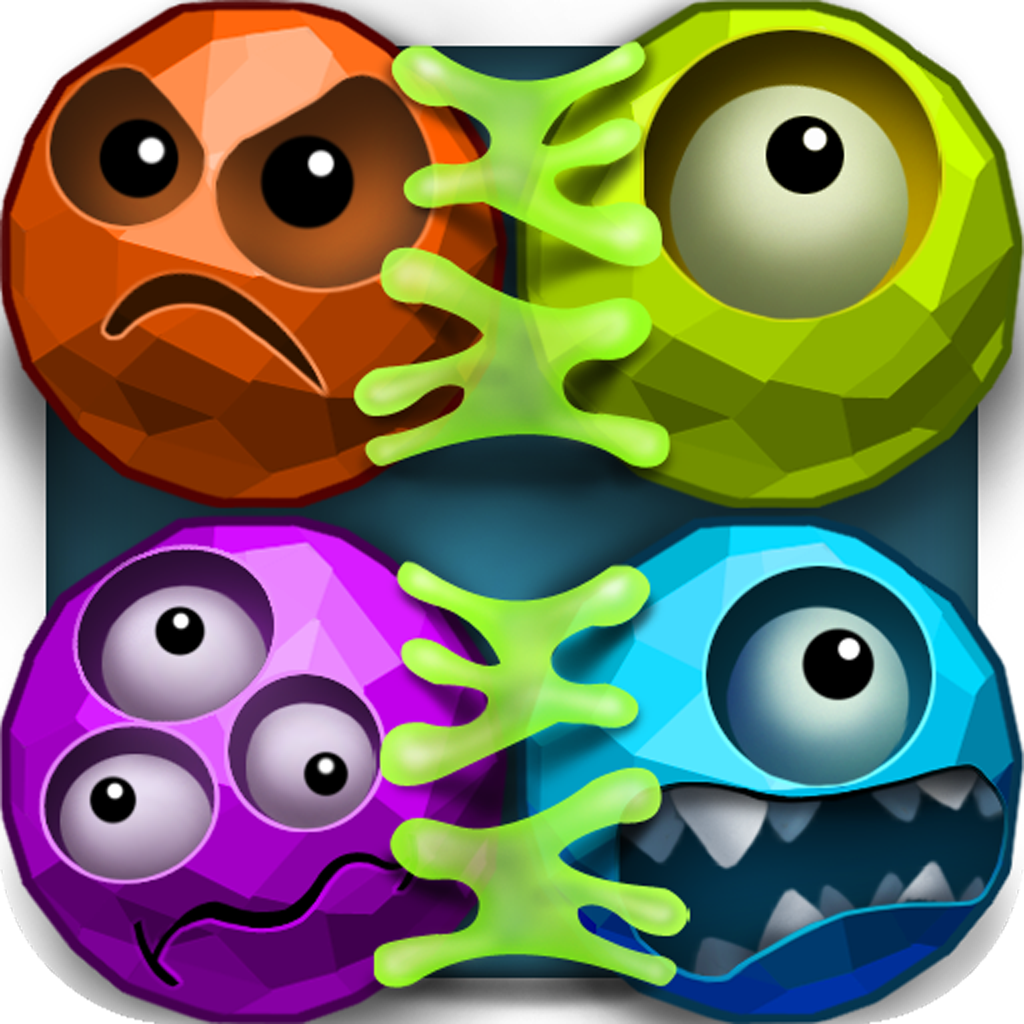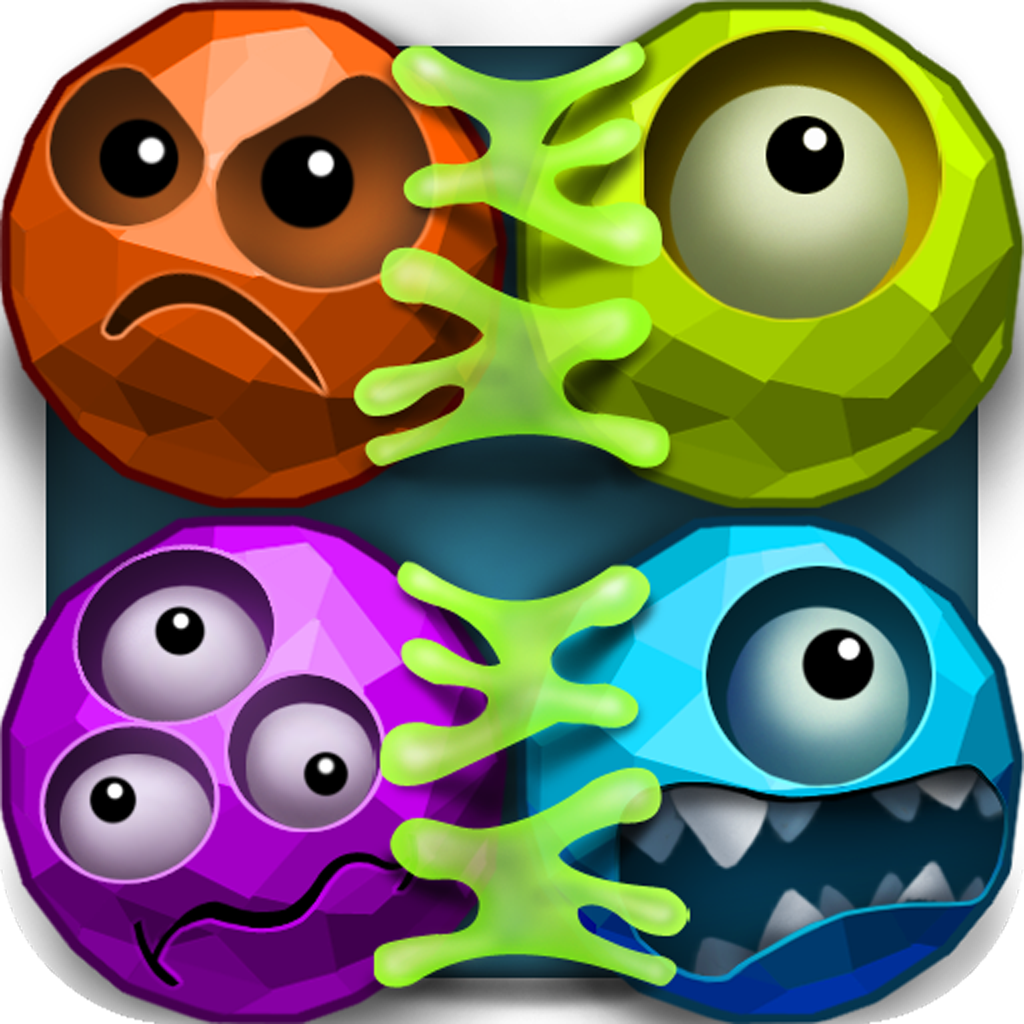 Help
BamBam
Get
Rid
Of
The
Annoying
Blobs
In
DipDrop
May 18, 2013
DipDrop ($1.99) by Aleksandr Filatov is a tile-matching puzzle game for iPad.
BamBam was relaxing on his farm until the annoying blobs came along and ruined everything. He needs to get rid of them and he wants your help.
To remove the blobs, you just need to organize them so that four of the same colored blobs are next to each other. Will you help BamBam get the blobs off his farm?
Tetris is one of the most popular games of all time and it has inspired many more tile-matching titles with similar concepts. Although DipDrop is more of a blob-matching game, it needs to be unique to stand out.
The gameplay is quite similar to what you're used to seeing with Tetris-style games. Rows of blobs slowly fall as you move and rotate them into their ideal positions. When you orginize the blobs so that four of the same colors are aligned, they all vanish. You just have to get rid of as many blobs as possible. If the pit gets filled up with blobs, you fail and have to start again.
There are various power-ups and extras that make this more interesting than the average tile-matching game. For example, you have the power to freeze the game so that you have more time to organize the blobs. Once you've used all of your power-ups, you can buy more with virtual money. You can get more virtual money with in-app purchases that cost between $0.99 and $9.99, but you can do just fine without making any purchases at all.
The touch controls work well enough, but the great thing is that they can be moved around. If you feel like some buttons are too close together, you can add more space between them. This is a feature that I wish more games had.
The story, graphics, and sounds give me the impression that this is a game that kids would love. Although the gameplay itself isn't very original, the overall experience is entertaining.
I wouldn't strongly recommend downloading this game, but I do think its design and its appeal to children do make it worth considering.
You can get DipDrop for iPad for $1.99 in the App Store.
Mentioned apps
$1.99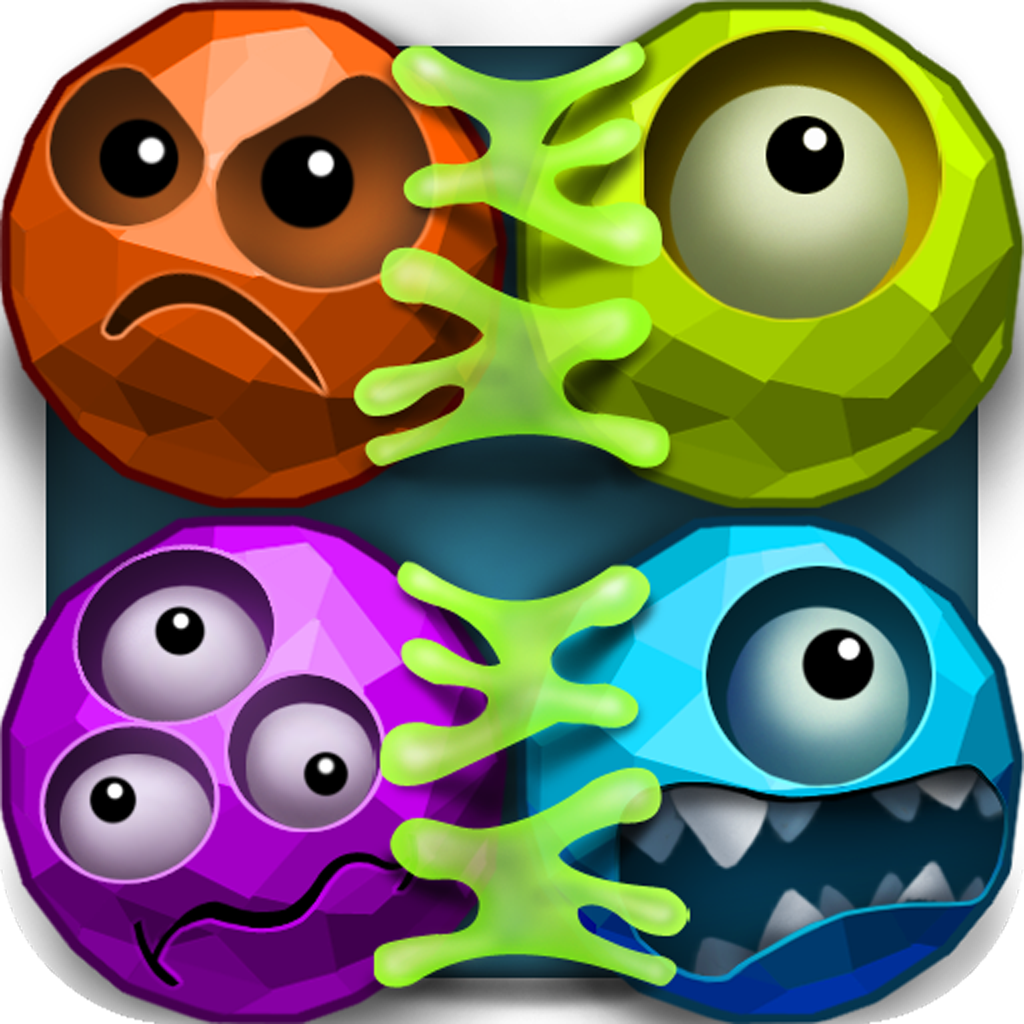 DipDrop
Aleksandr Filatov
$0.99
TETRIS®
Electronic Arts