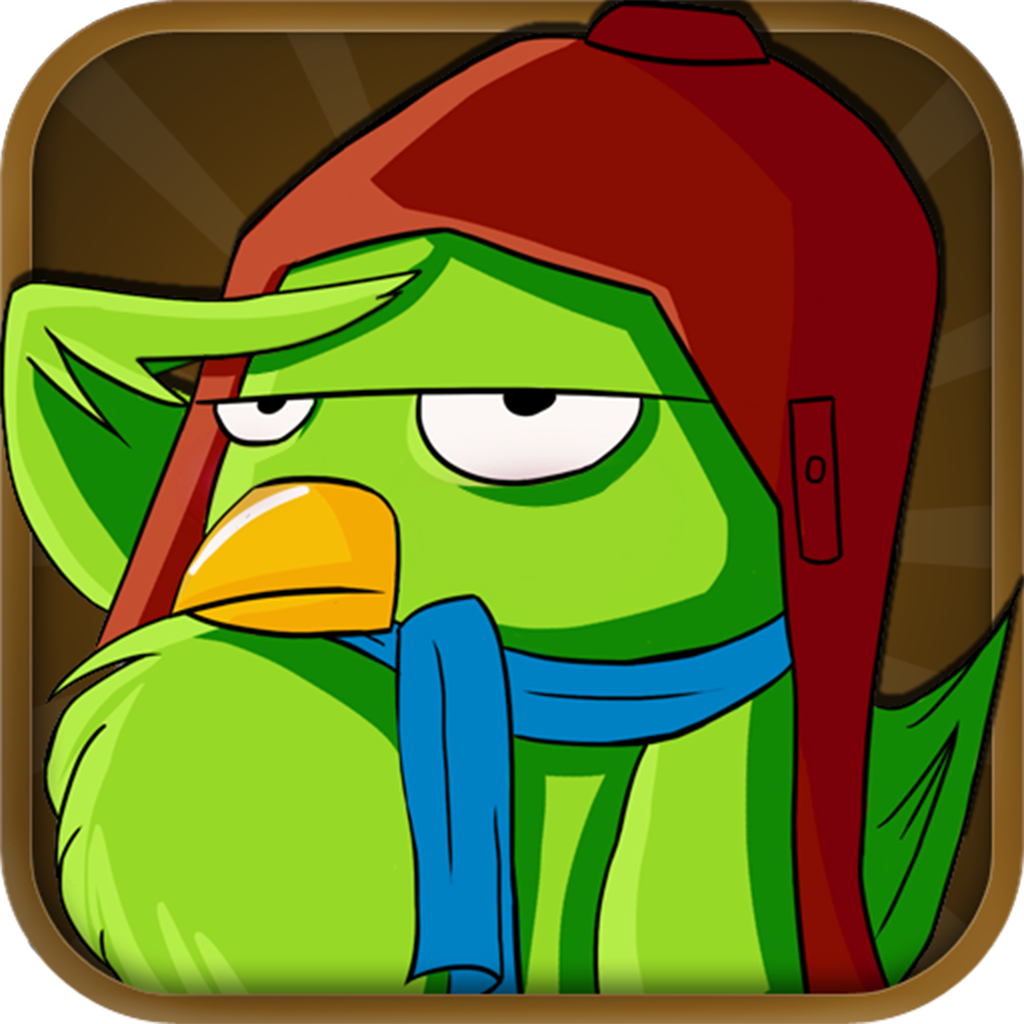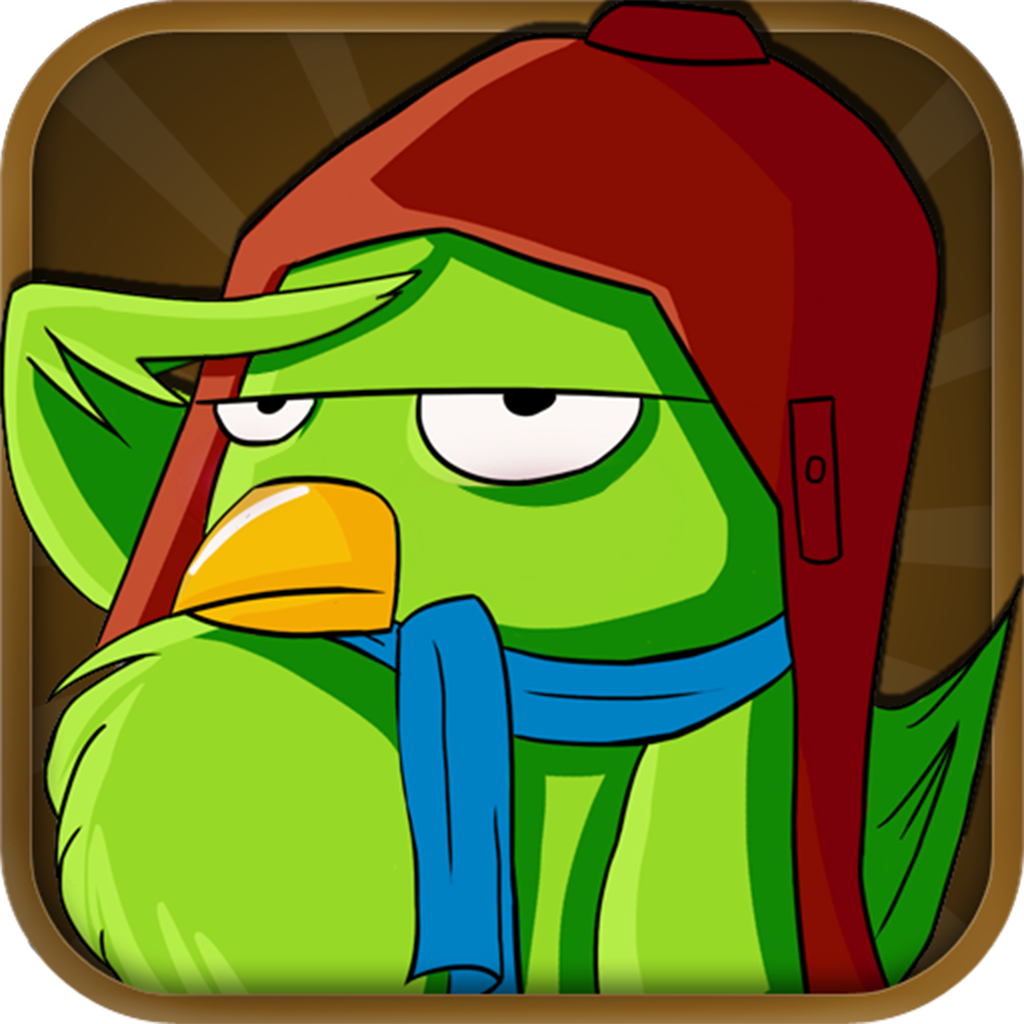 Flame
On
As
Flyro
And
Rescue
Birdtown
From
The
Freezing
Clutches
Of
Moustermind
July 16, 2013
Flyro ($0.99) by Brute Farce is a vertical endless runner that is brought to you by one of the minds behind popular Valve games, including Team Fortress 2, Left 4 Dead, Portal 2, and Dota 2. It is similar to the likes of Super Mole Escape and Leaping Legend.
One of the things I can't get enough of are endless runners on iOS. I admit, the gameplay can be a bit repetitive, but these types of games are still a great time waster, right? It's just like iOS was designed for endless runners and puzzle games (also a favorite). While most endless runners are side-scrolling, or 3-D over-the-shoulder, Flyro differentiates itself by being a vertical one, which is not too common in the market. And when you combine it with dynamic difficulty levels, this game is a definite keeper.
When the game is launched, you'll find a short video introduction that will reveal the protagonist, antagonist, and the story behind both of them. Basically, Flyro lives in the beautiful Birdtown, and Moustermind is jealous that all the tourists go there, bringing him no business on his land. He ends up finding a way to freeze Birdtown, and it's up to Flyro to save everyone.
I usually skip over stuff like this, but I was drawn in with the cute visual style and characters (a bird with flame powers and an evil mastermind named Moustermind — what's not to love), which are transferred over to the actual game graphics. There is also quite an adventurous soundtrack to go with the story, and quirky sound effects. All animations in the game are smooth, and I found everything to be incredibly fluid.
On the first launch, you will have to go through the brief tutorial, which shows you the ropes. Basically, you steer Flyro left and right by dragging your finger around on the screen in the direction you want him to move towards. If you lift your finger from the screen, he will activate his flame power, allowing him to smash through wooden barriers and barrels, which may contain goodies like power-ups or tokens inside. With controls like this, it's incredibly intuitive for any gamer.
Even though Flyro can smash through wood, that doesn't mean that he is invincible, of course. There are plenty of obstacles in the way of reaching the Moustermind, including large floating bombs, electric shock walls, giant boxing gloves punching you out of nowhere, spinning blades, spikes, hidden TNT in barrels, and more. It will take careful steering and timing to get past everything, especially the further you get.
In addition to obstacles, there are tokens to obtain that will boost your score. If you can successfully collect all of the coins in a sequence (including the big one at the end), you will earn a multiplier. Miss a coin, however, and you lose the multiplier bonus as well as the rest of the coins. Yep, it's pretty unforgiving if you mess up. If you touch a deadly obstacle, then it will be game over, and Moustermind will taunt you in death.
To keep things fresh and interesting, Flyro has various missions that you need to accomplish. These will be easy things like "Flame through four wood barriers" or more difficult ones like "Flame through four fireballs in a row without missing a token sequence between each one." If you can clear these goals though, you will unfreeze a little bit of Birdtown one-by-one.
For competitive players, Flyro does feature Game Center integration for global leaderboards and a total of 24 achievements.
So far, I'm rather enjoying Flyro. I love the colorful and detailed visuals, great soundtrack and charming sounds. The story is actually pretty enticing, especially with the way the missions are set up to actually free Birdtown over time. The dynamic difficulty is also great, as no run is ever the same. And what's not to love about a game that features no in-app purchases whatsoever?
If anything, I'm surprised that the game does not have an iPad version. The larger screen estate would make it even easier to steer Flyro around danger. Hopefully it comes in the future.
I recommend checking out Flyro if you are a fan of endless runners, especially of the vertical variety. You can find Flyro and unfreeze Birdtown in the iPhone App Store for $0.99 for a limited time (it is currently half off until July 23).
Mentioned apps
$0.99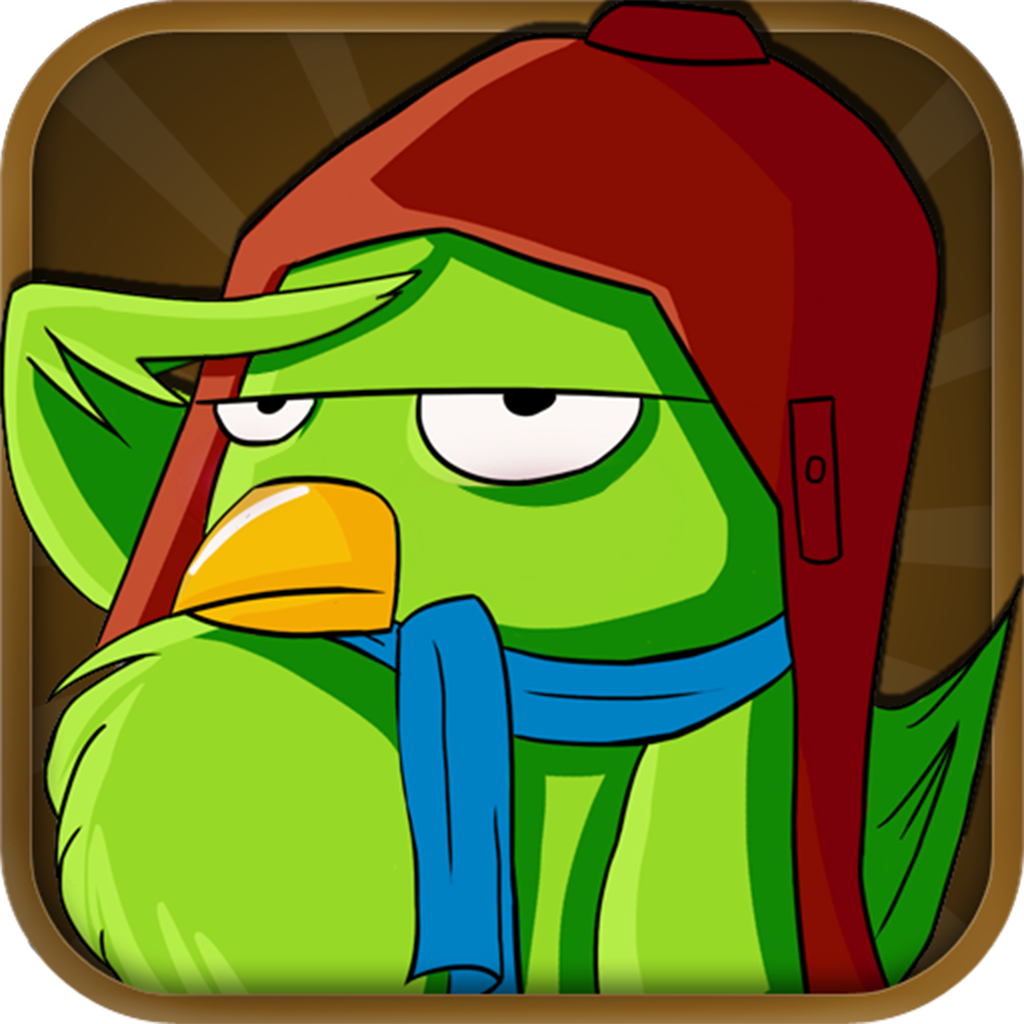 Flyro
Brute Farce
Related articles