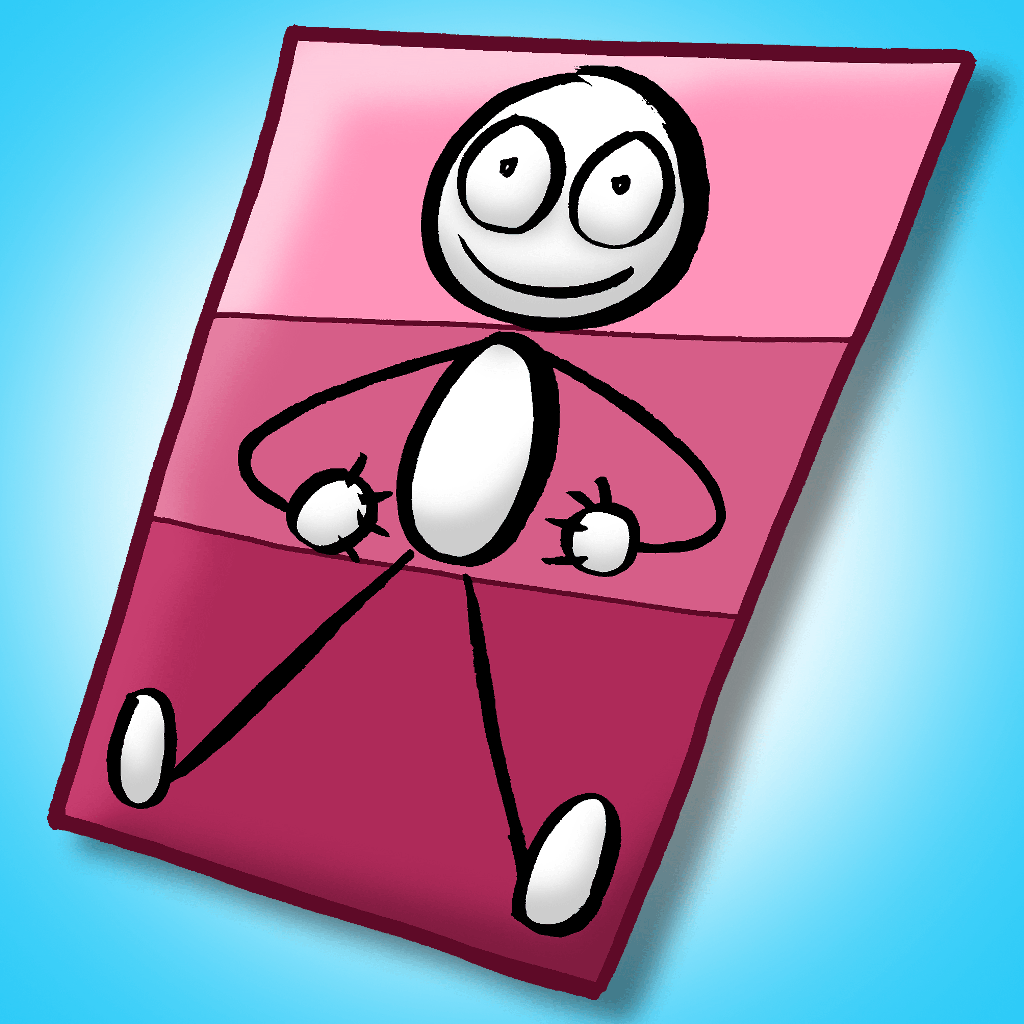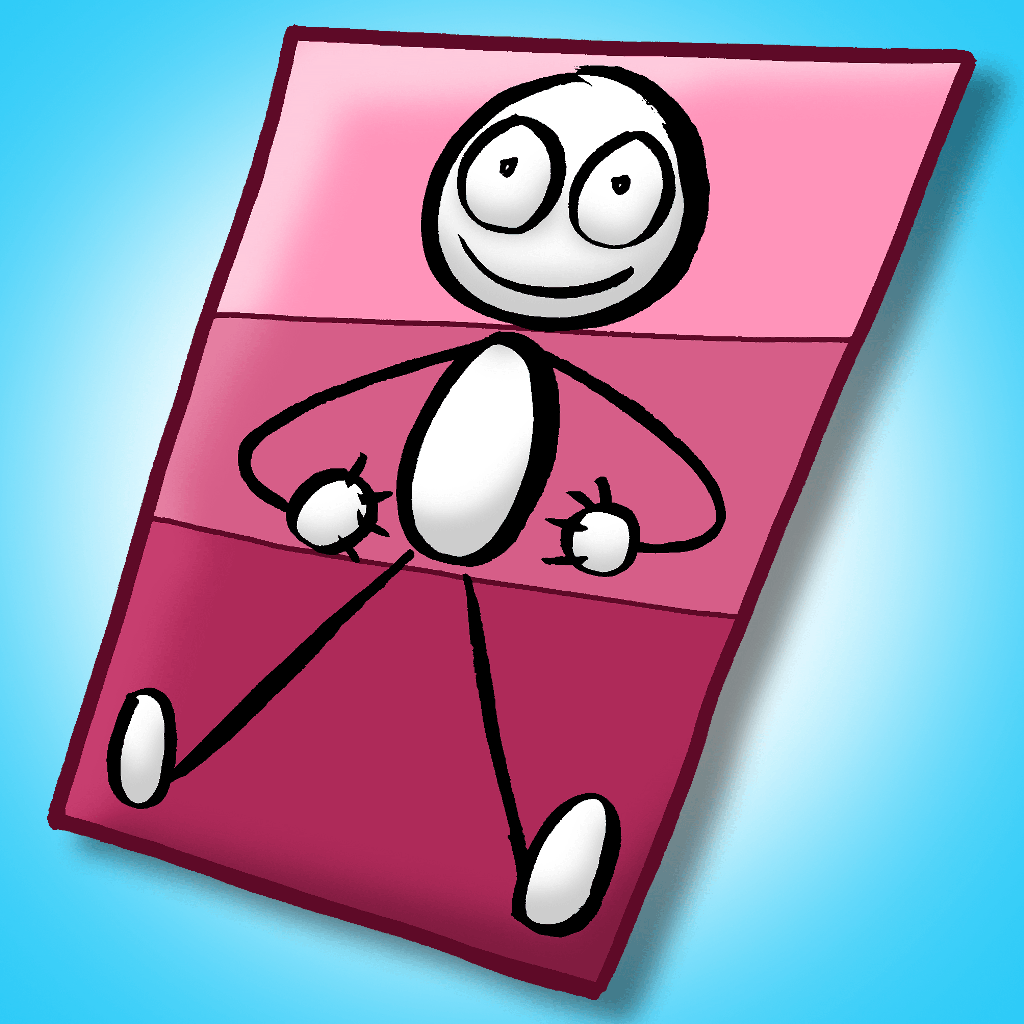 Collaborate
To
Create
Hilarious
Drawings
With
Head
Body
&
Legs
April 6, 2013
Head Body & Legs (Free) by Short, Bald and Lanky is a turn-based drawing game.
You and your friends each take turns to draw part of a person. One of you draws the head, another draws the body, then finally, someone else draws the legs.
Because you don't see what your friends have created until all three of you have finished, you end up with a hilariously mismatched drawing.
You'll be happy to know that you can play this game offline, without having to create an account or login. This means that you can try playing Head Body & Legs before registering and recommending it to your friends.
When you first start using the app, instructions and prompts will help guide you. Once you've created a new game, it's time to start drawing the head.
You can use the drawing tool, images from your camera roll, or a wide range of stickers. You can browse through all of the stickers, then drag the ones you want to use onto your drawing. Controlling, resizing, and rotating the stickers wasn't always easy and I had to frequently use the redo button.
Even though they're not easy to control, using the stickers is the best way to create impressive images quickly. If you want to add even more character to your drawings, you can unlock more stickers for $0.99 per pack.
Once you've finished your turn, it's time for your friends to create the rest of the body. The fun part comes at the end when you can see the complete creation. Because you can't see each others drawings until you're all finished, the results look ridiculous.
This isn't a competitive game that involves earning points or virtual money, so it isn't as addictive as some of the other turn-based drawing games like Draw Something.
Although it takes a while to get used to this game, you and your friends could have a great time with Head Body & Legs. It's a fun game to play in groups and is an app that both children and adults can enjoy together.
You can get Head Body & Legs for both the iPhone and iPad free in the App Store.
Mentioned apps
Free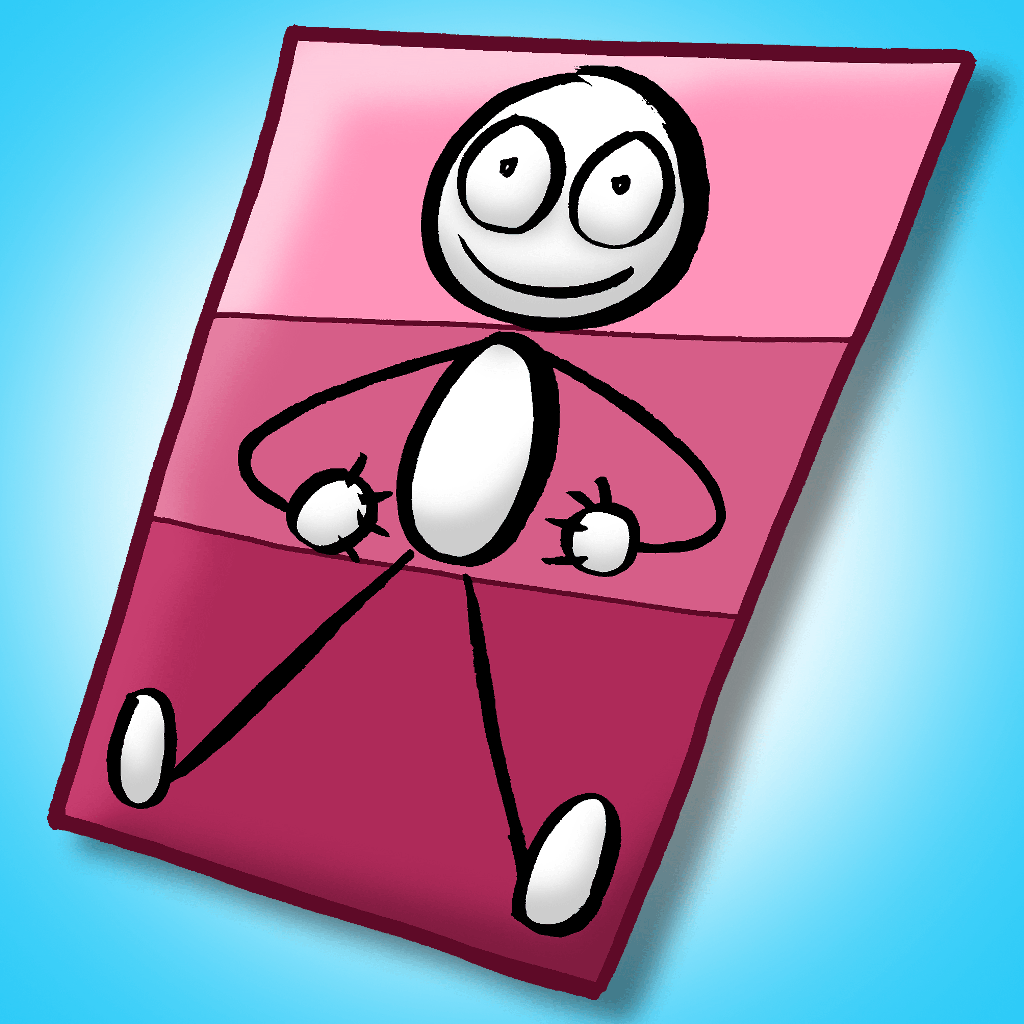 Head Body & Legs
Short, Bald and Lanky
$2.99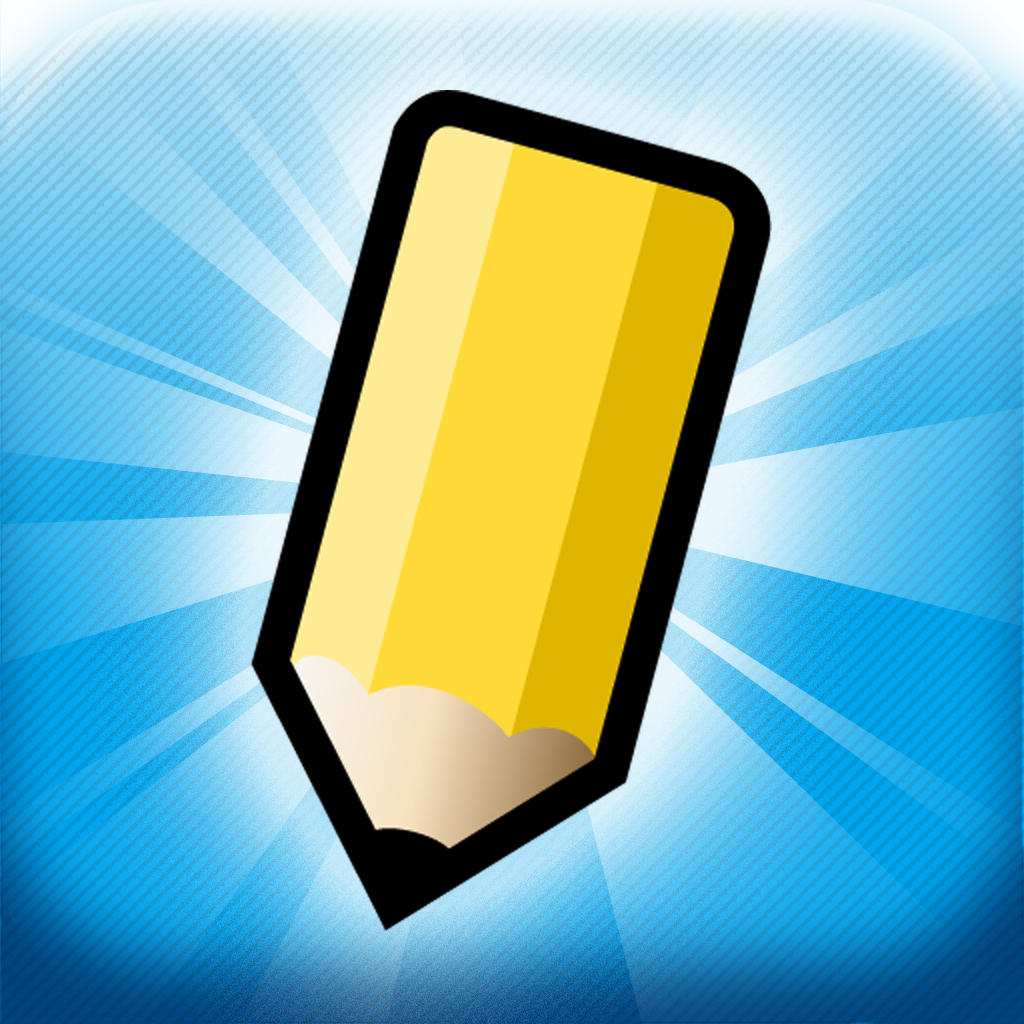 Draw Something
OMGPOP