Spelling
means
life
or
death
in
Highrise
Heroes,
a
challenging
new
word
game
December 12, 2014
Highrise Heroes - The Towering Word Game (Free) by Noodlecake Studios Inc and Fallen Tree Games is a new take on the traditional Boggle-like word game. If you enjoy unraveling a good story as you spell words, then Highrise Heroes is the perfect match. It's similar to other games out there like Letters of Boom and Spell Rift.
Ah yes, word games — I love them, but there hasn't been many of them lately. I'm a word person, obviously, and I enjoy games that make me think and even build up my vocabulary. That's why I was so excited for Highrise Heroes when I saw the trailer for it, because I'm a big fan of both Noodlecake Studios (Super Stickman Golf 2) and Fallen Tree Games (Quell Momento). I knew that a collaboration between these two developers would bring a quality game, and I'm not disappointed.
The visuals in Highrise Heroes are gorgeous. The game is set in a towering skyscraper hit by a sudden earthquake, and all of the characters have an anime-like style to them, which is nice. The background settings are beautifully drawn as well, filled with copious amount of detail and texture. The game board is filled with different types of letter tiles, each with their own unique texture and color, and sometimes you'll even need to rescue the characters who are trapped in the rubble. Animations are smooth and fluid, especially on newer devices. The atmospheric soundtrack is suspenseful and thrilling, which fits the mood of the game well. And it's always fun to hear the explosions of many letter tiles going off at once.
Highrise Heroes is based on levels, with each floor of the skyscraper representing a level. You have to work your way from the top of the building to the bottom after the earthquake, so the reversed order may be different from what you're used to. In order to move on to the next floor, you have to beat the previous one with at least one star. You start out with the main character, Seb, in the beginning, but you'll meet plenty of new faces along the way.
Each floor will also have different objectives that you need to meet in order to beat it, such as rescuing all of the characters by dropping them into the "Rescue Zone" (think Candy Crush style games), using gold blocks, keeping everyone alive with oxygen tiles, and much more. The difficulty level increases gradually as you make your way down, though the game itself is pretty challenging already. Strategy is the key to win.
Regardless of what the mission is, each level has the same basic structure, which is scrambled up letter tiles on a grid. Players need to spell words to clear them out, and this is done by dragging your finger along letters — if they get a green outline around them, that means it's a word and you can submit it by tapping the last letter. You can also tap on the character portraits at the top of the screen to see what their special ability is and use it to get out of a sticky situation. These skills will cost a turn or two, though.
The difference with Highrise Heroes and other word games, though, is the fact that players can link up character or other special tiles needed as they spell words out (the more the better). This is especially useful when you need to give someone more oxygen, or have to spell words with banana tiles. You can see a character's current oxygen levels with the squares underneath their portrait — if it's flashing and red, link them up to an oxygen tile quickly, or else they die and you fail the stage. You can also lose if you fail to meet the goal of that floor.
When you lose, you will lose a heart as well, but they will replenish over time. You can also earn diamond gems, which is the game's premium currency, and refills your hearts if you want instant refills. However, you can buy the premium upgrade for the game for $2.99, and that will have no advertisements, unlimited lives, all chapters, and bonus gems to use. You can also buy individual life refills or gems through in-app purchases as well.
I'm a big fan of word games, so I went ahead and bought the premium upgrade for the game after playing the first few levels. I love the modern anime art style of the game, the challenges that are present in each level, and the unique way you can link up characters to letter tiles adds a new layer of gameplay, because it makes it possible to reach letters that are farther away. Plus, the story is pretty interesting, and I can't wait to reach the end. I just wish the game toned the difficulty down a bit in the beginning, because I was getting a bit flustered with so much going on at once. But this will just take time, I suppose.
I highly recommend checking out Highrise Heroes if you're a fan of storytelling and word games. It's incredibly polished for what it is, and the option to play for free or remove the freemium elements is nice. You can get Highrise Heroes on the App Store as a universal download for free with in-app purchases.
Mentioned apps
Free
Highrise Heroes - The Towering Word Game
Noodlecake Studios Inc
$1.99
Letters of Boom by Richard Sherman
DigitalKitchen
$1.99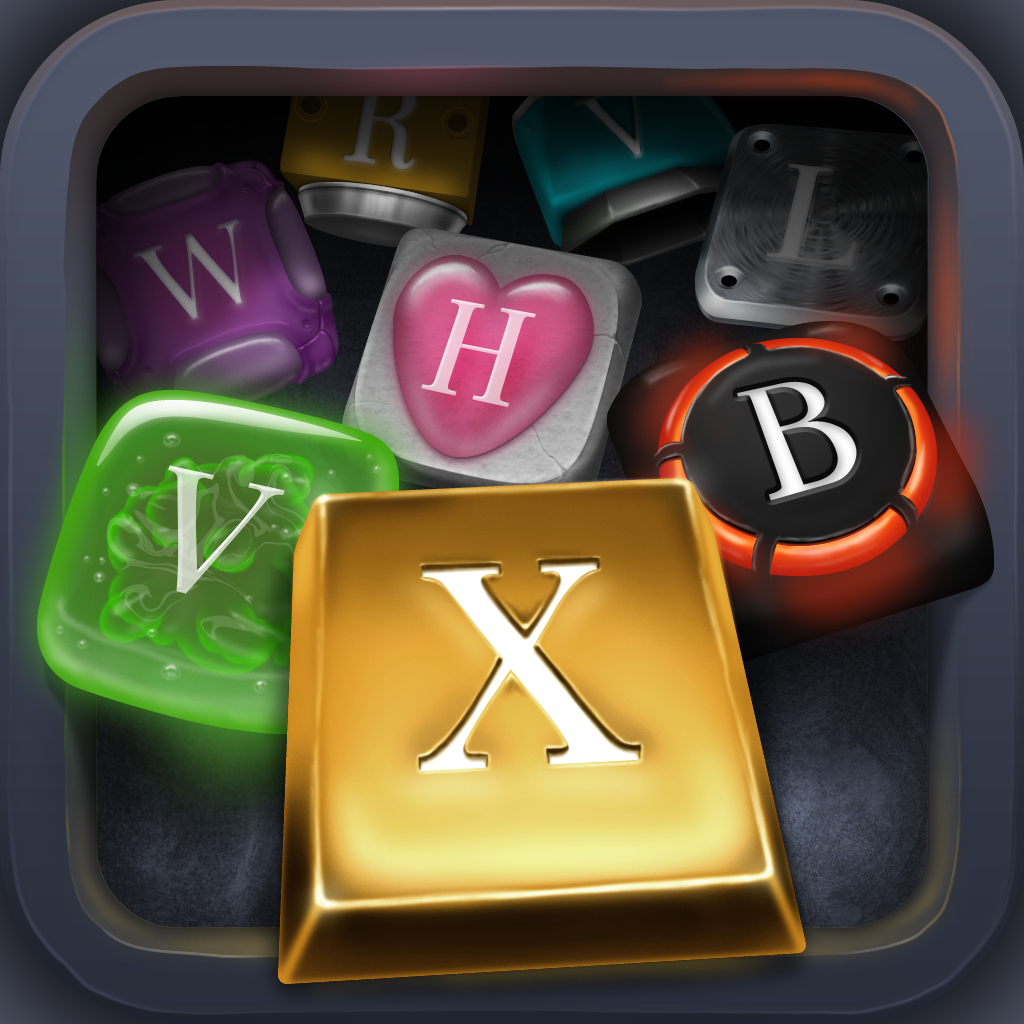 Spell Rift
Kieffer Bros.
Related articles