Get
Your
Schedule
And
Weather
In
One
App
With
Horizon
Calendar
February 12, 2013
Horizon Calendar ($1.99) by Applause Code, LLC combines your calendar and weather into one convenient app. Don't you love apps that combine two different things and actually does it well?
If you remember, I switched to Fantastical for iPhone as my go-to calendar on my iPhone, and even on my Mac. As far as weather goes, I am currently using Today Weather, which is an elegant and simple app that can show you the weather for multiple locations on one screen. While I love these two apps, it can be a hassle to switch apps to see what your day is like — appointments and weather combined. That's why Horizon Calendar exists.
Horizon Calendar will pull data from your iOS Calendar app, just as Fantastical does (and most calendar apps). If you don't have that set up yet, I'd recommend doing that now.
When you launch Horizon Calendar, you are greeted with a clean, minimal interface that will only present the information you need at-a-glance. You will see the current month centered at the top, and then a list of days from today and everything in the future, along with all of your scheduled events (times show up in your default calendar colors) . There is one additional detail that you won't find in other calendars in this agenda view: the weather.
That's right — off on the right side of the screen of the agenda view, you will see the high and low for the weather in your current location, and an icon representing the conditions for that day. I love getting a brief summary of how my day will be just from this app — it's great.
If you tap on a day, you get a more detailed view. You'll see the date, conditions, high and low, precipitation chance, and the location (current location by default). You will also see the temperature next to each individually listed event on your calendar, though I'm not sure how these are, because it shows the same temperature for me on multiple events in a single day. The best part though? The beautiful colored gradient background that is behind the main weather information while viewing a date's detail view. It just looks great.
For those who need a full month calendar view, Horizon Calendar has you covered. From anywhere in the app, if you pull down the top bar, you will switch over to a month calendar. All days that have events will be indicated with colored lines on the dated squares. To return to the previous view, just drag your finger upwards from the bottom.
New events can be added from Horizon Calendar as well. They can be added from the event listing view or a on a selected day. The new event creation screen allows you to input title, location, select day and time (specific time or all-day), choose multiple alarms, the calendar you want it to go on, repeat event, and add some notes. The date picker pulls up a mini month view to make it easy to select the date range, and time picker uses a keypad (with AM/PM and a "Clear All" button) to make it easier to handle.
The settings of the app can be accessed with the gear icon in the corner. You can choose to toggle empty days being shown (for weather only), night mode (black background, the default is white), automatic night mode, Celsius for temperatures, 24-hour clock, and select the calendars you want displayed in the app.
While Horizon Calendar won't be fully replacing Fantastical or Today Weather for me, I know that there are people out there that can definitely get some use out of this calendar. It's definitely a great alternative that I'm glad to see available in the App Store.
However, it isn't without some flaws. While the time picker with the keypad is pretty intuitive, it will definitely take some time to get used to the system. No other apps have used this method of time input before, so it will be unusual, even though it works well. I also wish that Horizon Calendar made use of natural language input, like Fantastical, because I now dislike having to enter in each piece of information in one-at-a-time. Having natural language input would be fantastic. It would also be nice to see the ability to have repeat events with custom repeat cycles in the future.
Oh, and Horizon Calendar is not for the iPad at the moment, so don't think you can check your schedule and see the day's weather at once on your iPad just yet. Hopefully it will arrive on the iPad soon.
However, my biggest pet peeve is the icon. From the way the icon looks, Horizon Calendar looks to be just another weather app, but it's not. Perhaps if they could integrate something about a calendar, or time even, with weather, it would make a better icon. And come on — blue? I mean seriously? Don't we have enough blue around here?
Still, I recommend checking out this app if you are looking for a sleek calendar app that adds the convenience of the weather in a one-stop shop package. You can get Horizon Calendar for $1.99 in the App Store.
Mentioned apps
$1.99
Horizon Calendar
Applause Code, LLC
$4.99
Fantastical
Flexibits Inc.
$0.99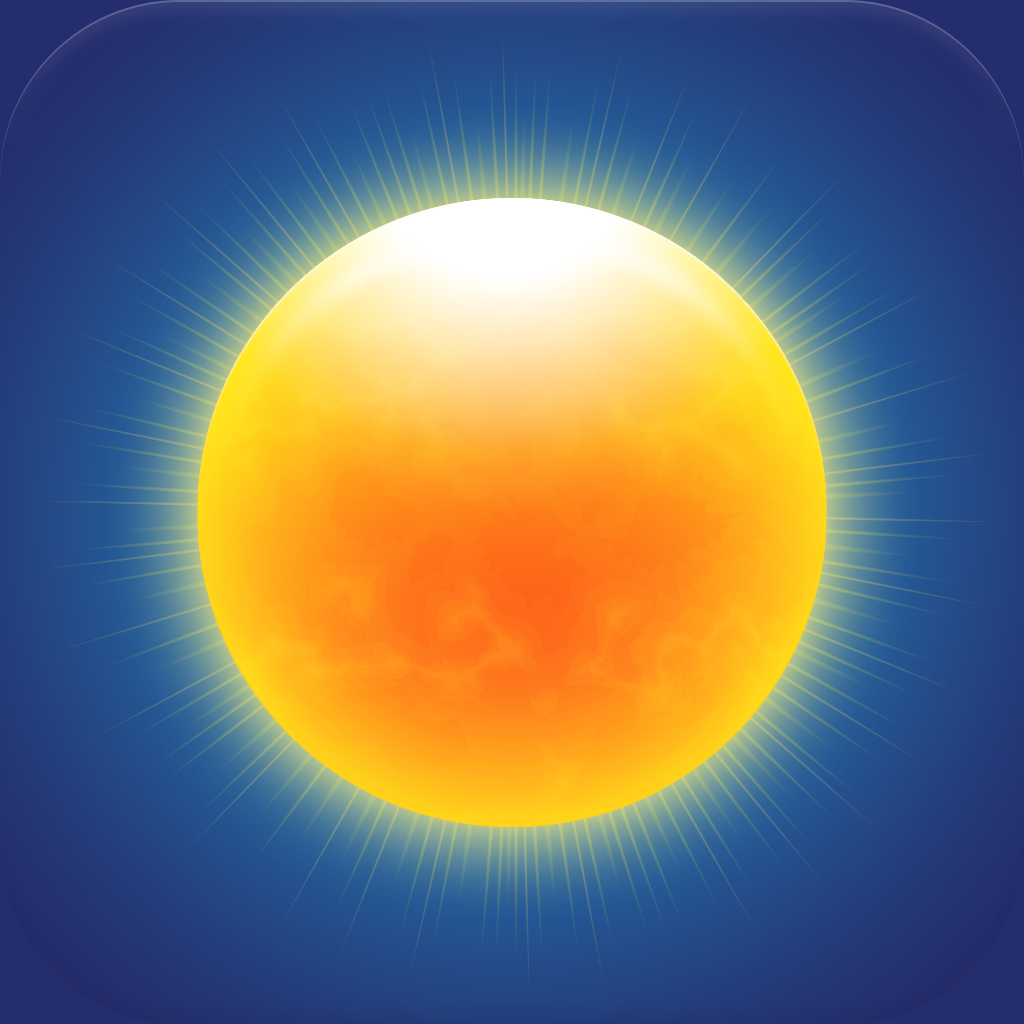 Today Weather
savvy apps, llc