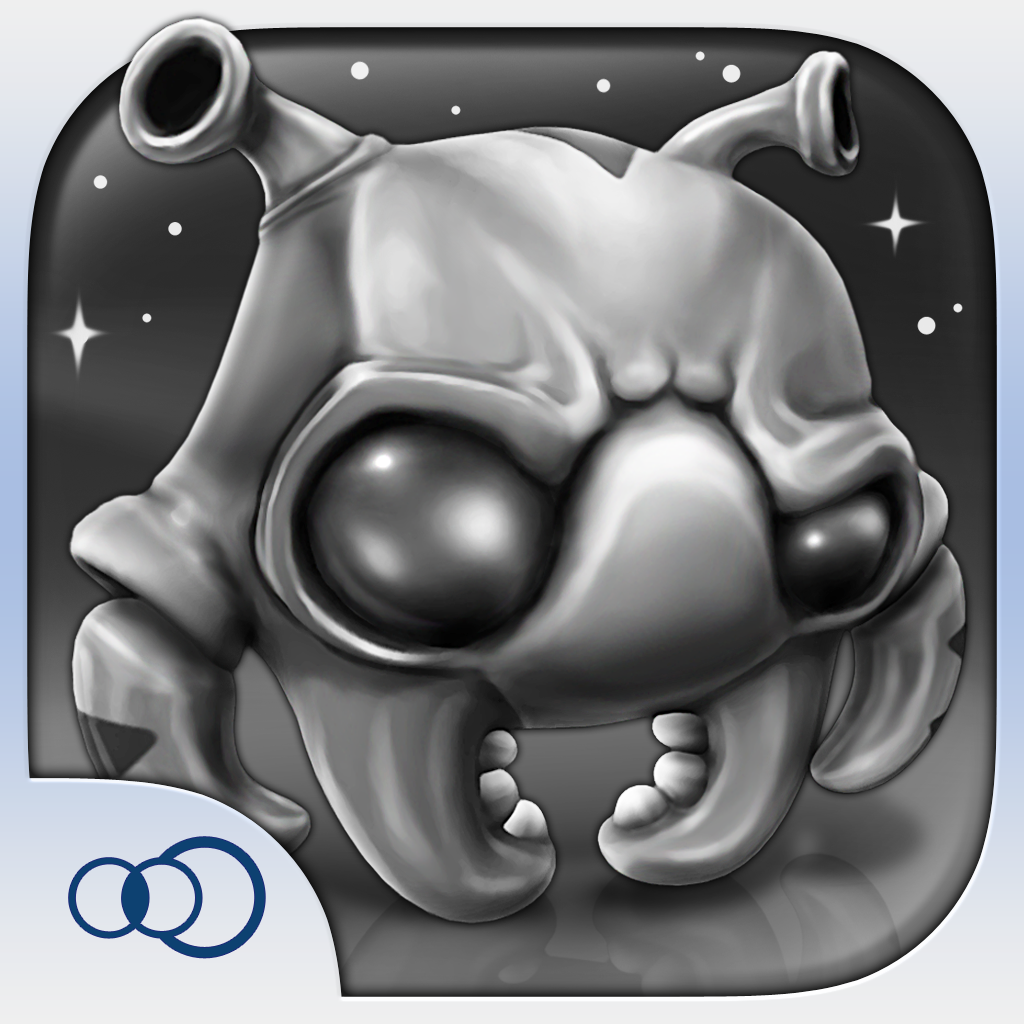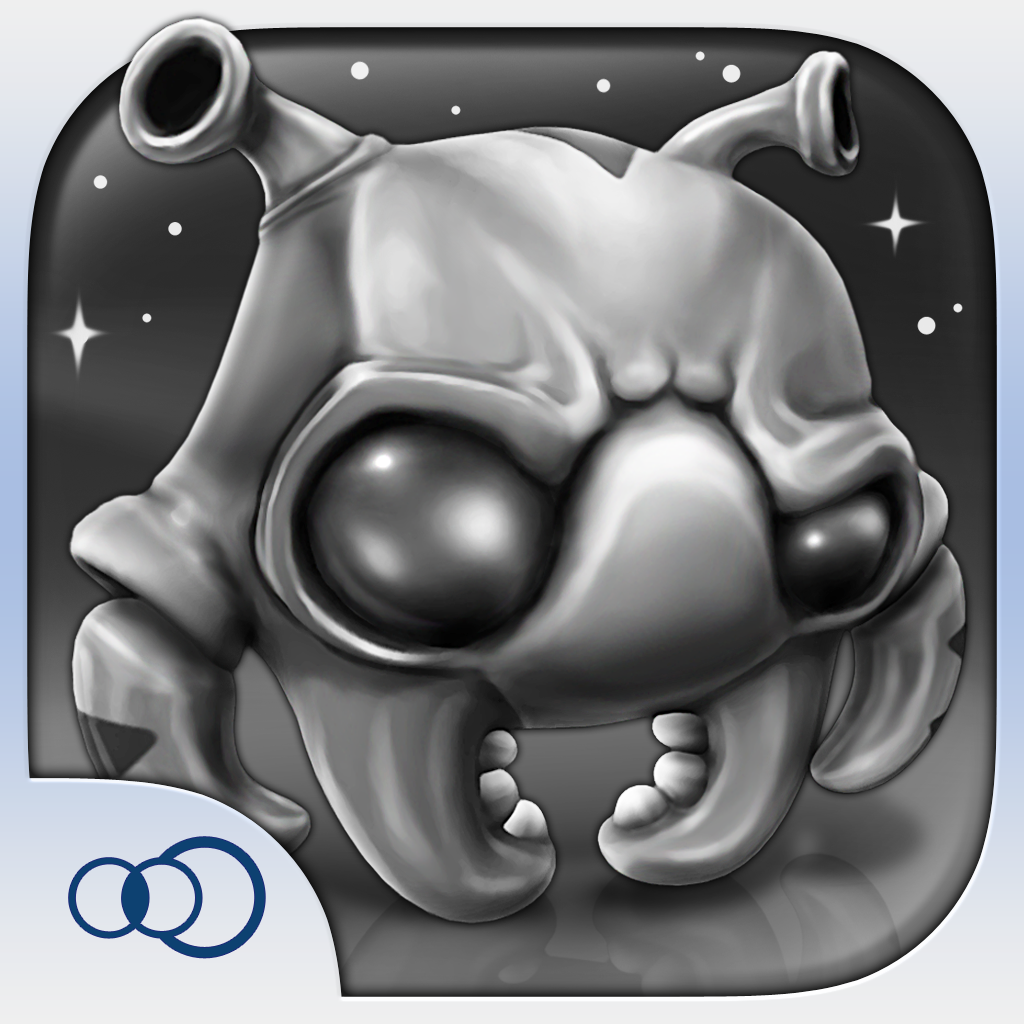 Defend
the
Earth
in
retro
arcade
shooter
Invaders!
From
Outer
Space
August 21, 2014
Invaders! From Outer Space ($0.99) by Crenetic Publishing GmbH is a black and white retro-themed arcade game where you have to save the Earth from alien invaders. Themed as a "replay" of what were previously claimed to be alien attacks, Invaders! From Outer Space follows the story of General Jonah and crazy scientist Dr. Dent as they put their minds together to ward off alien entities. Can you help them save the day?
This game should remind you of any typical arcade shooter. In classic Space Invaders style, you have to shoot vertically at aliens ships that are trying to attack Earth. Tap or tilt left or right along the ground to move in either direction, or tap elsewhere to shoot directly up.
Remember, though, that the invaders from outer space are trying to kill you. They move quickly, may sometimes require multiple hits to destroy, and like to shoot what appear to be glowing alien sperm cells down at you. (I guess they're trying to take over our gene pool?) They'll even get the occasional helping hand from a flyby UFO that can give them a recharge.
That's all there is to the gameplay itself. No store, no in-app purchases, no upgrades, and no power-ups here. For some, maybe that's just how you like your games. I know I do.
The overall responsive feel of the controls and the accompanying sounds make Invaders! From Outer Space pleasing to play. I've never really come across any game that looks or sounds like this. Appearing as if you're playing it through a black and white television set within your iDevice, it did feel a little weird to encounter at first, but it's grown on me. I'm a huge fan of the sense of personality that this theme gives the game. There's even a noise filter you can toggle on or off in the settings. Talk about attention to detail.
Invaders! From Outer Space might look bland in the screenshots. However, you can see by checking out the embedded Feature-Play videos or even giving it a shot yourself that there is more to the game. Given the fact that it's simple in nature, yet has a story to follow along with and a sense of character, there's no reason why it shouldn't stand out.
Invaders! From Outer Space is a universal app, available on the App Store for $0.99.
Mentioned apps
$0.99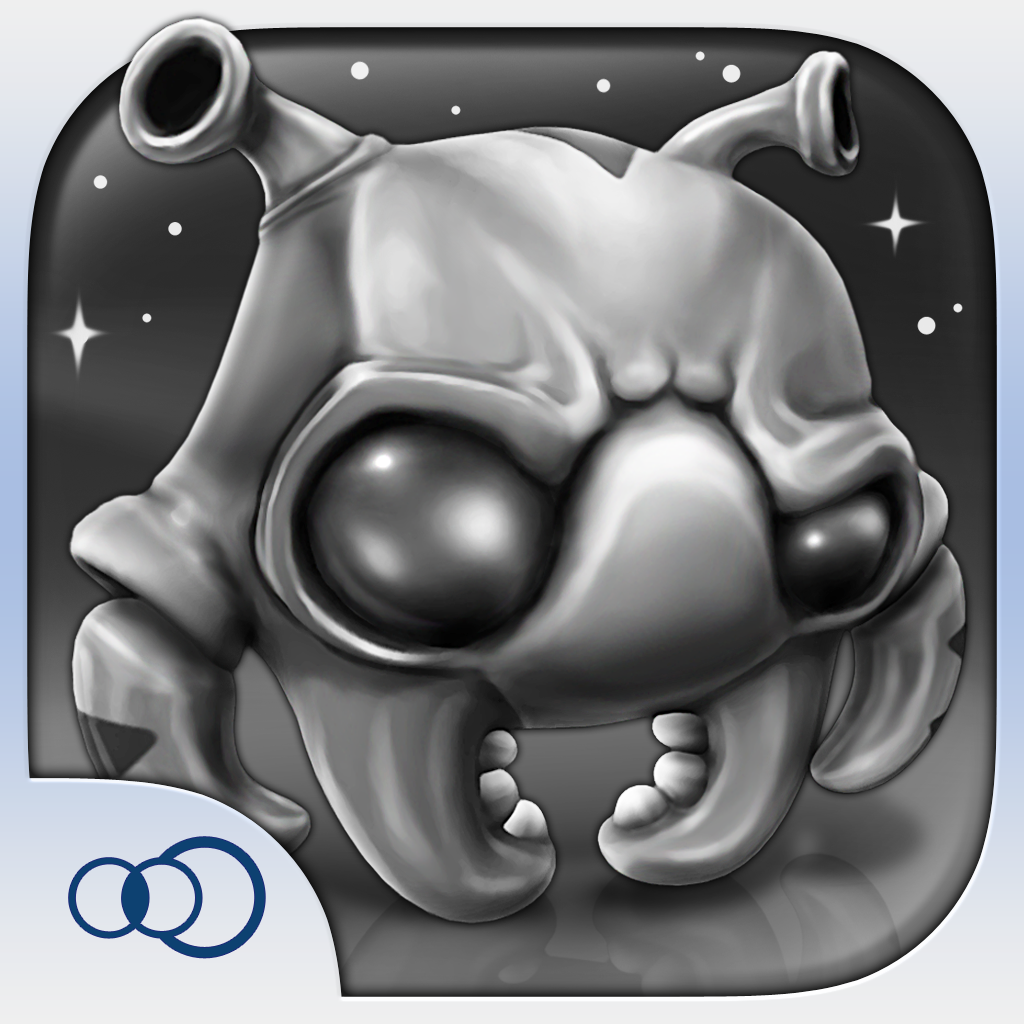 Invaders! From Outer Space
Crenetic Publishing GmbH
Related articles