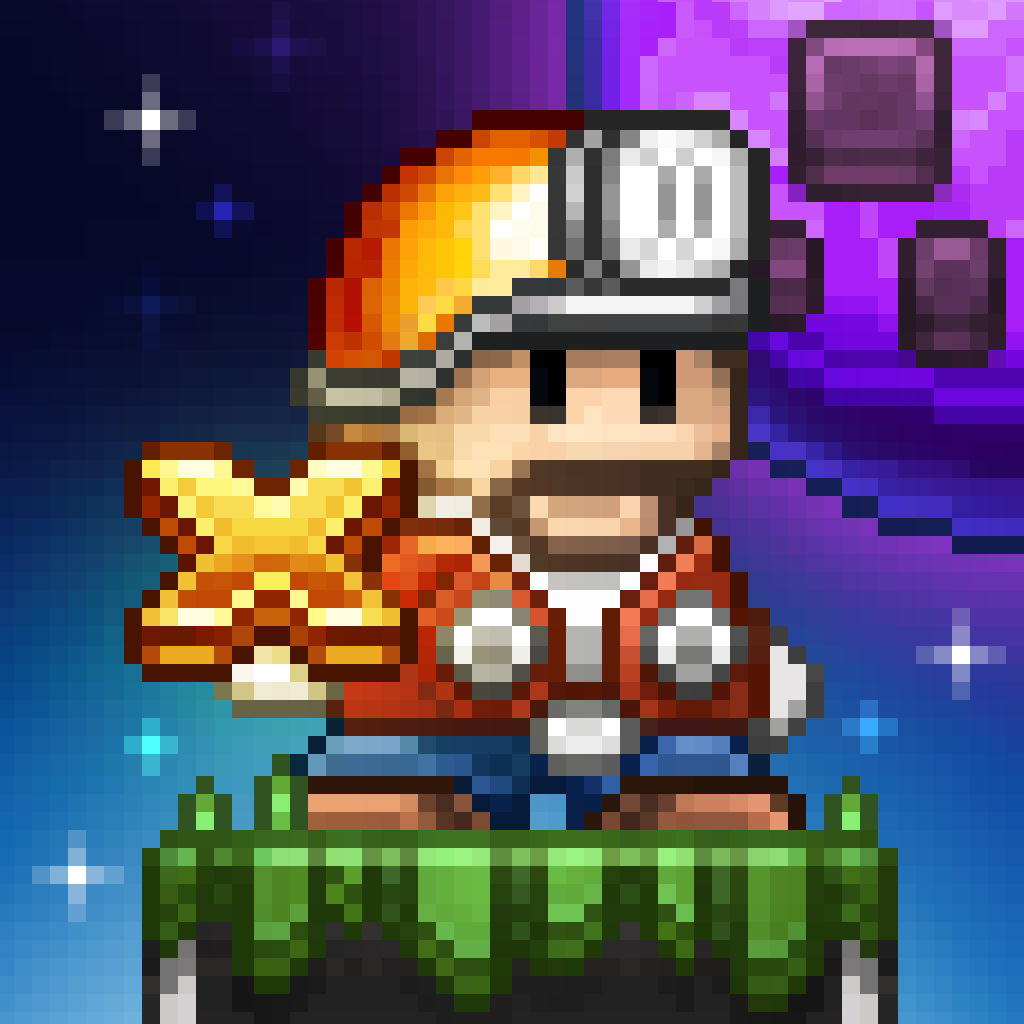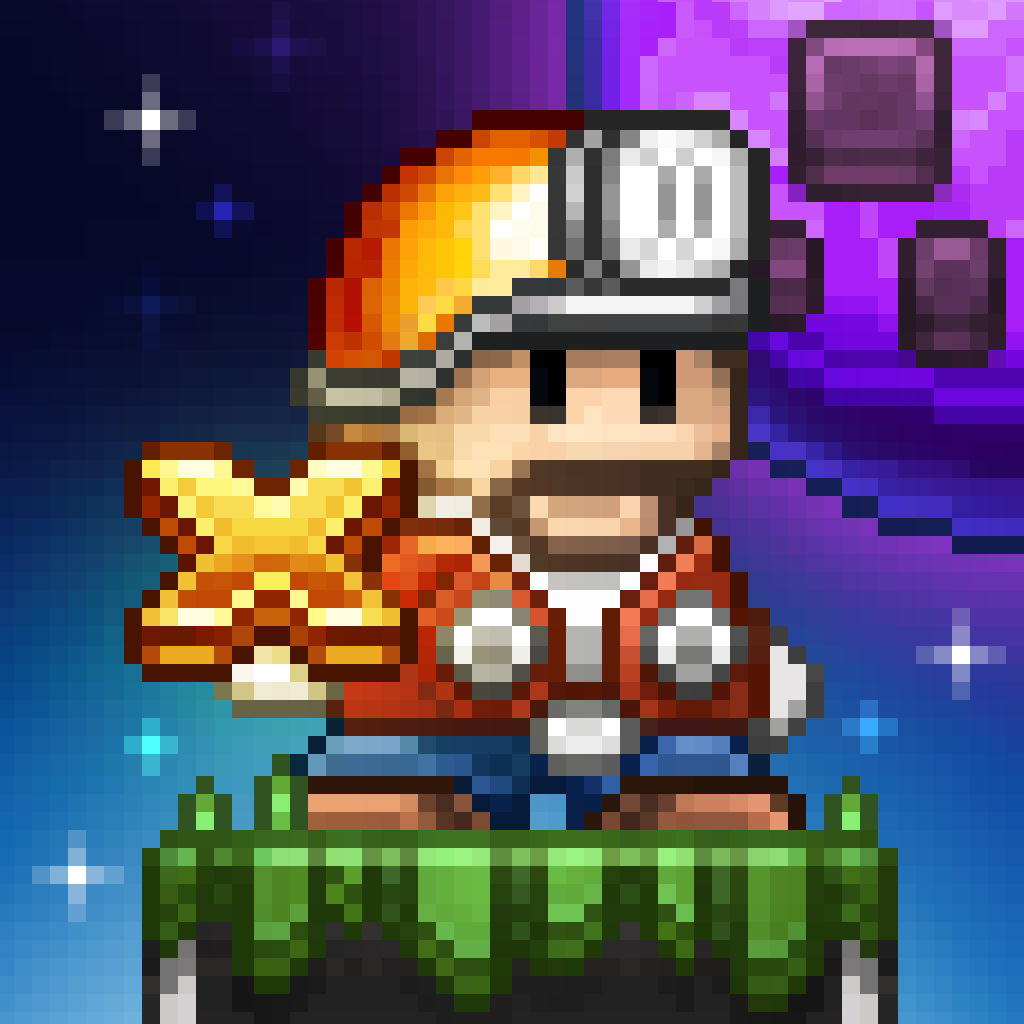 Get
An
Out-Of-This-World
Crafting
Experience
With
Junk
Jack
X
August 30, 2013
Junk Jack X ($4.99) by Pixbits SRL is the sequel to the original game that came out in 2011, which I reviewed and loved. If you're a fan of the sandbox games that have become ever so popular, then you will need Junk Jack X.
Even though I checked out Terraria yesterday, I am actually preferring Junk Jack X for my crafting game of choice. I played the first one for a while and loved it, though I probably didn't invest as much time into it as other people. However, during my play, I loved it, and had trouble putting it down. The same thing applies to this sequel, which has everything I enjoyed from the first Junk Jack and added a ton of great extras.
First off, the graphics in the original Junk Jack was my favorite in terms of the crafting games. It's 2-D, side-scrolling, and features insanely beautiful and rich 16-bit visuals that take me back to the SNES and Genesis days. I'm really glad to see that all of this comes back in JJX, and it looks even better than before, if that was even possible. Animations are also incredibly smooth and fluid, and the chiptune music is fantastic with realistic sound effects from the environment. If you're like me and enjoy all of these factors, then you're going to be incredibly pleased with what JJX has to offer.
For the most part, the controls and mechanics in JJX are the same as the first. You get placed into a randomly generated world, where you must gather resources and build your own home to serve as a base to survive against the deadly creatures that will hunt. To move your character, just drag-and-hold in the direction you want to go. To gather resources, just tap on terrain to chip away at it until it breaks down, and then gather the pieces up by walking over them, where they get placed into your inventory. From there, you'll need to figure out what components can be crafted to form tools, weapons, food, and other items that you will need in order to survive through the dynamic day/night cycle.
Now, there are a few things that actually differentiate JJX from its predecessor. The first thing you'll notice is that you will now have the ability to customize your character's appearance, and this is the character you are able to use freely in multiple, stand-alone worlds. Players can choose male or female, and customize eyes, hair, skin tone, clothes, and more to their liking. I really love this part, as it gives players more control of the game — after all, it's about building your world, why shouldn't your character be what you want them to be as well? There are also over 390 different pieces of wearable equipment that will either just be for vanity reasons or actually enhance your JJX adventure, which is fantastic.
There is also a new Adventure Mode, which allows players to travel between multiple worlds and explore the different environments freely. This alone definitely makes the game worth it, as it adds a completely new layer of depth to an already content-filled game. These new worlds will be filled with alien life forms, beautiful new plants and trees, and of course, out-of-this-world materials and items to gather and craft into cool new items. The other worlds won't be available right away, but you will get to them eventually with more time invested in the game. JJX also has liquids in the worlds that will either be a pleasant experience like water, or a hazard, such as lava.
If you're feeling really creative, then you can enable "Creative" mode on a regular world. This will give you the freedom to move freely around the screen — yes, you can levitate. One tap will get rid of blocks, so you can make things appear the way you want them. You also get a bunch of items in your inventory to furnish your dream house with. This is more of a game mode to relax with, as you won't find hostile monsters that want to kill you.
If you are more of a casual gamer, then JJX even caters to you as well. This is due in part to the two different methods of crafting: simple or classic. The Simple method basically helps you by crafting things automatically without much effort, but the classic will require you to arrange resources in the correct order on the 3×3 crafting grid (accessed through the in-game menu) to create items. If you ever need help with the crafting or the game itself, there is a game guide to explain everything you need to know.
To top it all off, there is now multiplayer in JJX, so you can join up with friends who have the game and explore each other's worlds. The multiplayer is done two different ways: online (up to two players) and local through Bluetooth (up to four in one world). Not only can you take a tour of their creation, but you can talk directly with your friends with the chat feature.
While JJX is a premium game, it does have some in-app purchases. However, these don't really affect the game as a whole, since you can get all of the main items without paying anything after the initial cost. The IAPs in JJX are just extras, like vanity hats and outfits, unlocking all of the planets, themes, and getting access to the entire craftbook. These are more of those types of IAPs that you want to get just to support the developer for making something so great, which you'll be spending a lot of time on, thus paying for itself in terms of enjoyment.
I haven't gotten too far into JJX myself yet, but I'll be putting some more time into it this weekend, since there is a ton of content, especially for the price. However, I do like this game more than Terraria, which came out the same day. The visuals appeal more to me, and the controls are much more intuitive. Still, it could definitely use some Game Center achievements and also iCloud game saves.
If you're looking for one crafting game to keep you occupied for a while, I highly recommend Junk Jack X. Get it in the App Store as a universal download for $4.99.
Mentioned apps
$4.99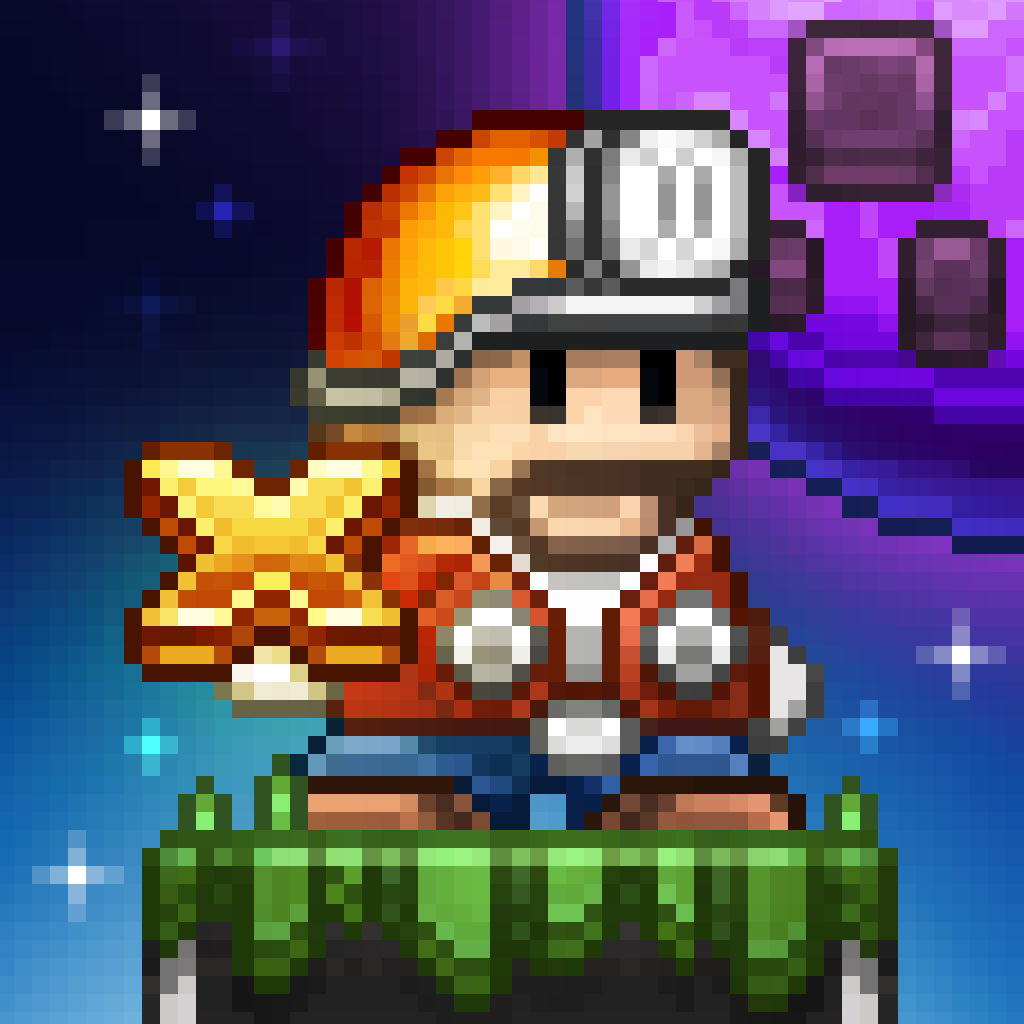 Junk Jack X
Pixbits SRL
$2.99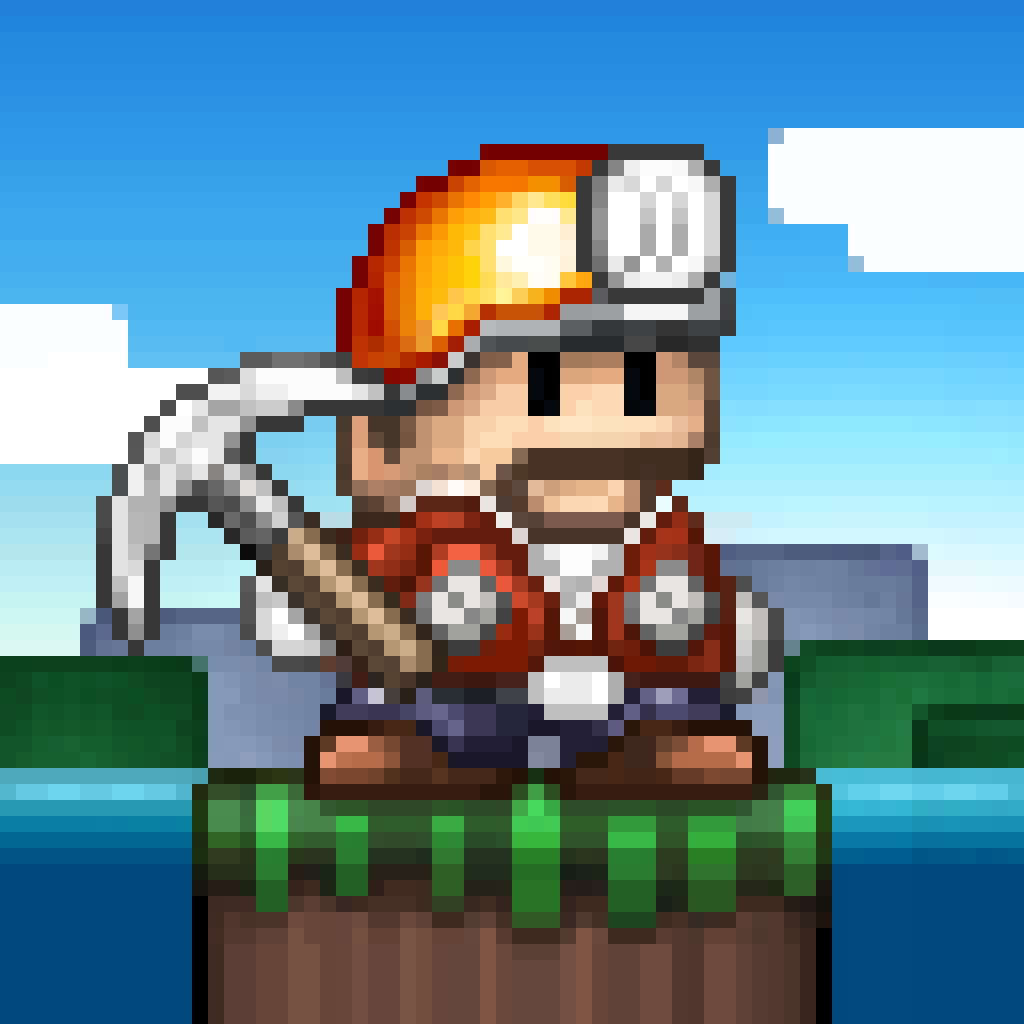 Junk Jack
Pixbits SRL
$4.99
Terraria
505 Games
Related articles