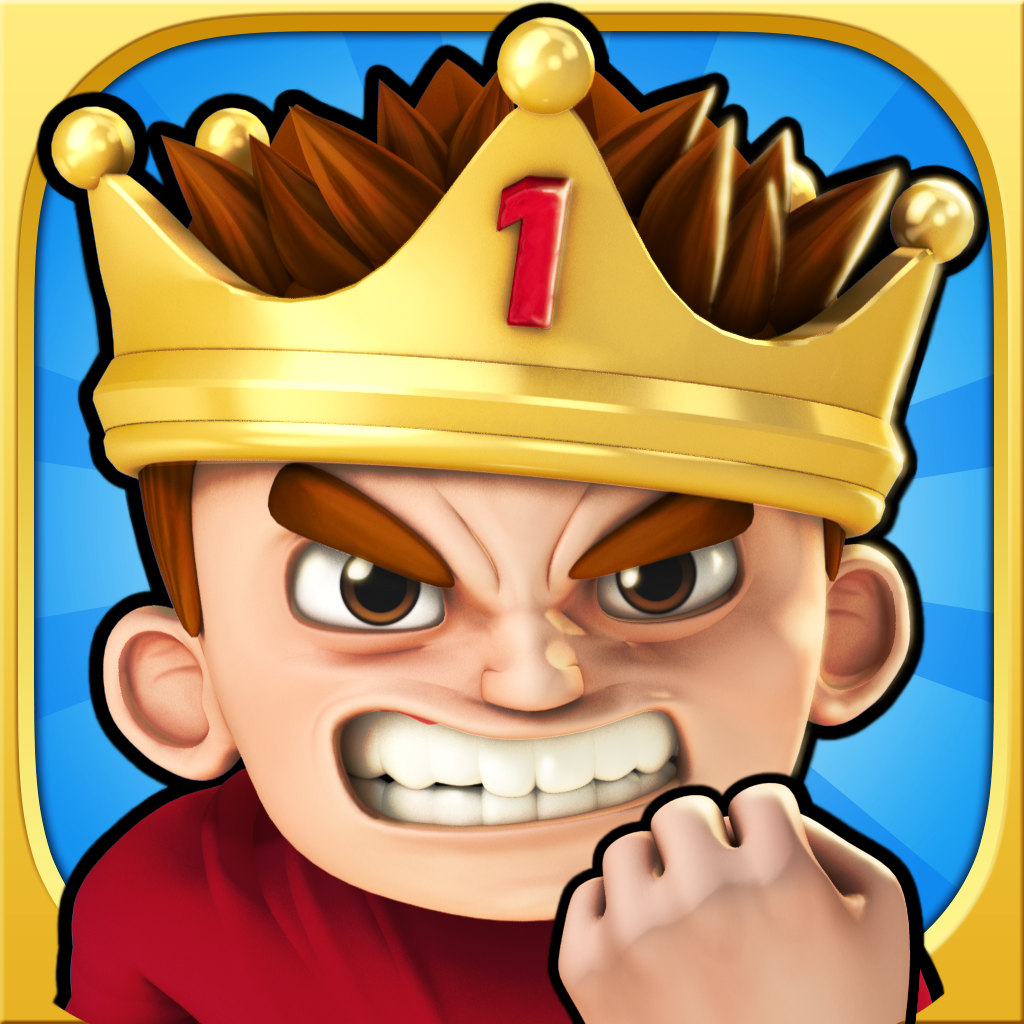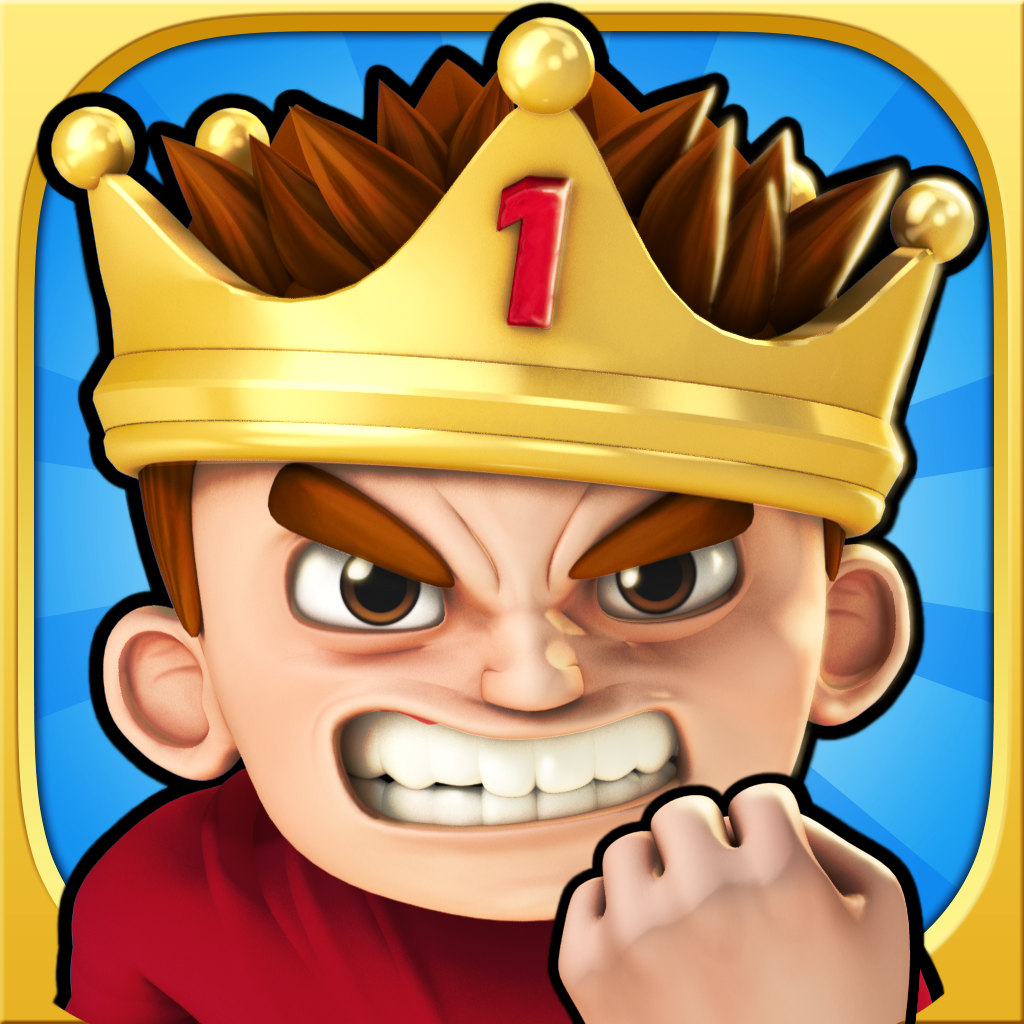 Play
An
Assortment
Of
Satisfying
Mini-Games
In
King
Of
Party
October 24, 2013
King of Party (Free) by DIGITAL THINGS SOCIEDAD LIMITADA is a social game for iOS that features many mini-games, similar to what you would find in a console equivalent like Mario Party. The object here is to become the "king" in the game by winning the most mini-games, which are played against friends via Facebook integration or strangers online.
There is a total of six mini-games to choose from, which are all very different, and are played with three additional players. Since the game is brand new, I did not have a chance to try it with many other players at the time of testing and writing, except for two occasions where one other player was available. If no one else is available to play, one can simply "practice" on their own.
The games included are Skate Run, Fitness, and Balance. In Skate Run, the avatars of the four participating players are skateboarding along a sidewalk. You must swipe up to jump or down to duck in order to avoid obstacles and go the longest without hitting anything. This is kind of reminiscent of Temple Run, as it is an endless running game. As previously mentioned, you can play this alone or with up to three online opponents.
The second included game is called Fitness. Here, you must watch your fitness instructor lift dumbbells and mirror his actions. He can be confusing at times, since he often changes his mind, but this is what adds challenge to the game. If you mess up just once, you get the boot.
In the final included mini-game, Balance, you must balance your avatar on a beam by tilting your iOS device. I'm sure glad that the accelerometer in my iPhone 5s has been fixed, so I can accurately play games like this. As different magnitudes of wind blow in different directions, you will have to keep up with the swift tilting of your device. This makes precision is crucial.
All of the mini-games in King of Party are scored based on time in seconds, which I prefer over the obscure points systems that some similar titles have.
Some casual gamers like myself enjoy simple mini-games, and King of Party is a great option in this category. The three mini-games mentioned above are absolutely free, with an additional three being available for a $4.99 in-app purchase. To get in on the free fun, head over to the App Store and download King of Party for your iPhone or iPad. (Also note that the title requires an active Internet connection while playing.)
Mentioned apps
Free
Temple Run
Imangi Studios, LLC
Related articles