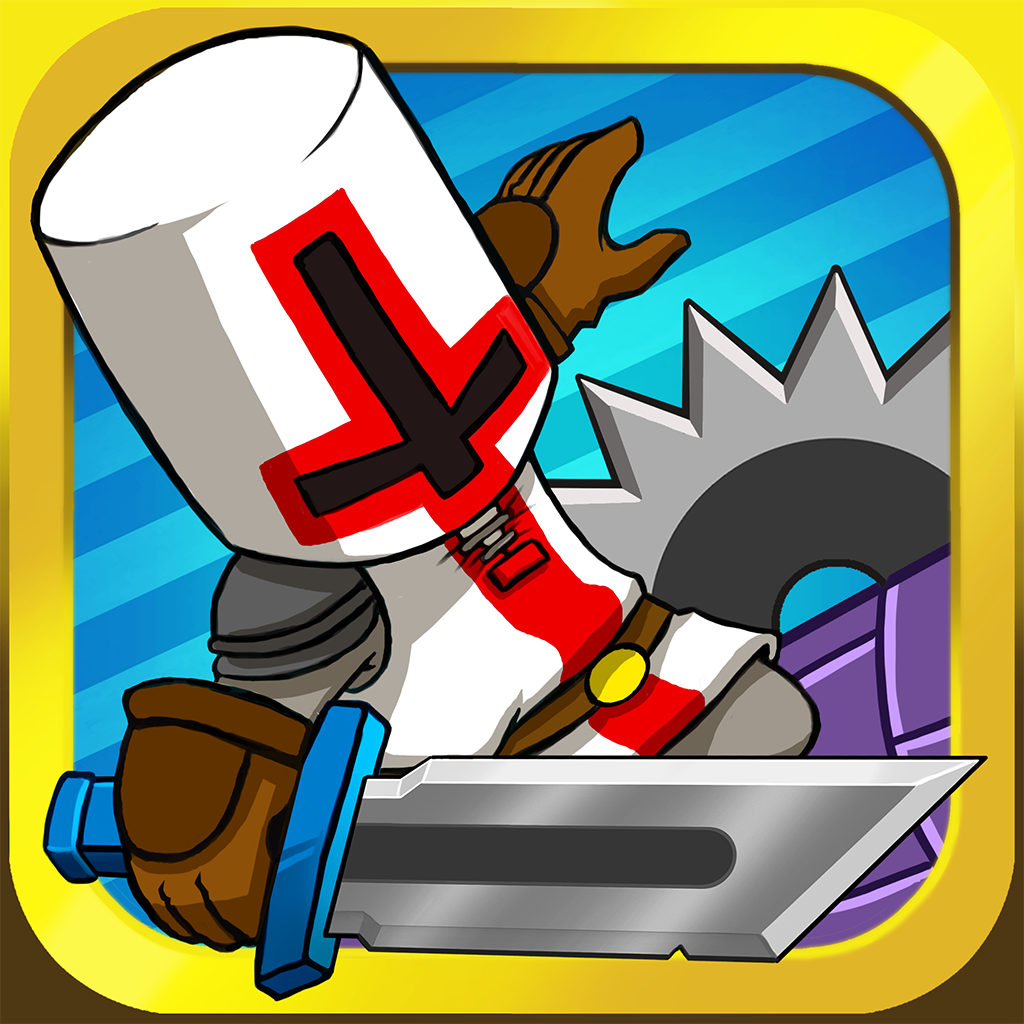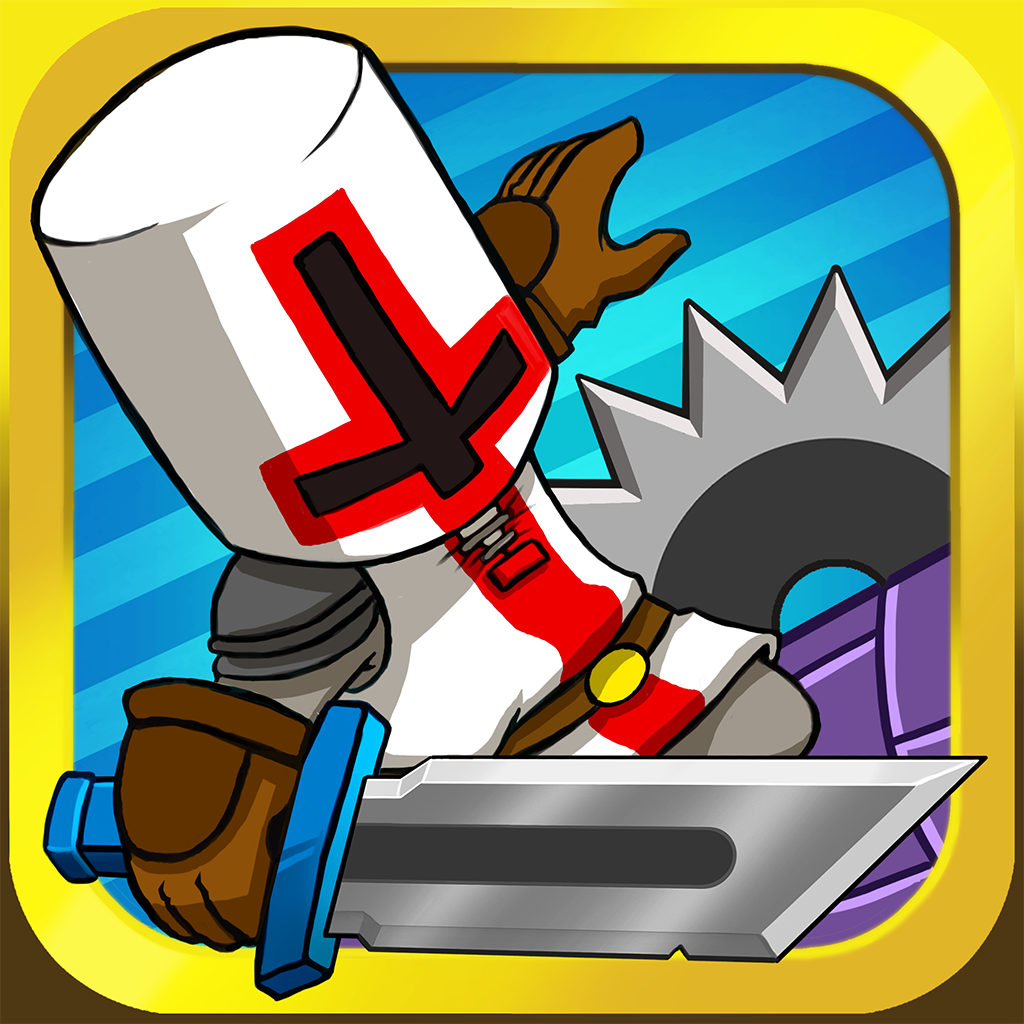 Do
You
Have
What
It
Takes
To
Earn
The
Title
Of
A
Leaping
Legend?
June 20, 2013
Leaping Legend (Free) by Everplay is an endless climber that will appeal to any fans of the genre or of Everplay themselves.
I love endless runners, but they always end up being the same old stuff, right? Of course, leave it to Everplay to make me excited about them once again. Fortunately, this is different than most of what is offered in the saturated market, and it's definitely worth your time.
Leaping Legend features a kidnapped princess, and you must climb your way to the top in order to find her. I definitely get a bit of a Mario feel here, as the princess even looks a bit like Princess Peach (though the evil creature that takes her looks like a Gengar). The knight himself that you will be playing as also reminds me a bit of Castle Crashers, so it's nice to see what looks like all of these great games melding together into something awesome. Leaping Legend also sports 16-bit graphics and a spunky chiptune soundtrack, so you will feel right at home if you played the old-school games of yore. Game animations are smooth and fluid, and I experienced no lag or choppiness on my iPhone 5.
On the first play, the game will show an optional tutorial, which you can also skip after a while, if you choose. Your character will be running along a wall, and you can make him go further up or down with the two arrow buttons on the bottom left. If you need him to jump to the other wall, then tap on the sword button in the bottom right corner. While the controls themselves are simple enough, I found it takes a bit of getting used to, as I would have expected to just have buttons to make you jump to either side, and not go higher or lower.
At the top left, you will see your multiplier status and current score. On the top right, you will find the number of coins you've accrued on this run, as well as how far you've gotten. The screen will alert you of upcoming dangers with a red exclamation (!) mark, which will include stuff like giant spinning saw blades. There are other dangerous obstacles that will be in your way as well, such as barrels, so watch out for those (how barrels just float in midair, we'll never know). There are, of course, power-up items like a shield and protective blades that will destroy anything that you may run into, so make sure to grab those when you can!
The game ends when you run into a danger, but you'll be rewarded with humorous quotes from other video games, such as The Legend of Zelda and Diablo.
To keep things fresh and interesting, Leaping Legend will have various challenges for you to accomplish. These will range from easy things like "Run 50m" to harder ones, such as "Get Score 500," and things like that. When you achieve one of these, you will be rewarded, so make sure you try and complete them all.
Now, what do you do with all of those precious gold coins you've accrued? Spend them in the shop, of course! You can purchase new skins for your hero (ninja, Ace of Blades, etc.) or one-time use power-up items. Since some things seem to cost quite a bit, the game does offer a way to buy more coins through in-app purchases, if you're the impatient type who doesn't feel like grinding for coins for hours.
As for being competitive with your friends, Leaping Legend has Game Center integration for two global leaderboards, as well as a total of 24 achievements. Combined with the tons of goals, challenging gameplay, and lots of unlockables, the game is quite full of replay value!
The only thing I don't like is that there is no way to retry without viewing the damsel in distress again, and without ending up at the main menu again. I just wish the "Retry" option would give me the power-up menu right away, and then let me start the game. Definitely not a big deal, but it is a bit of an annoyance.
If you enjoy retro visuals, chiptunes, challenging endless climber gameplay, and plenty of new characters to obtain, then this game is made for you. Grab it in the App Store as a universal download for free, with in-app purchases.
Mentioned apps
Free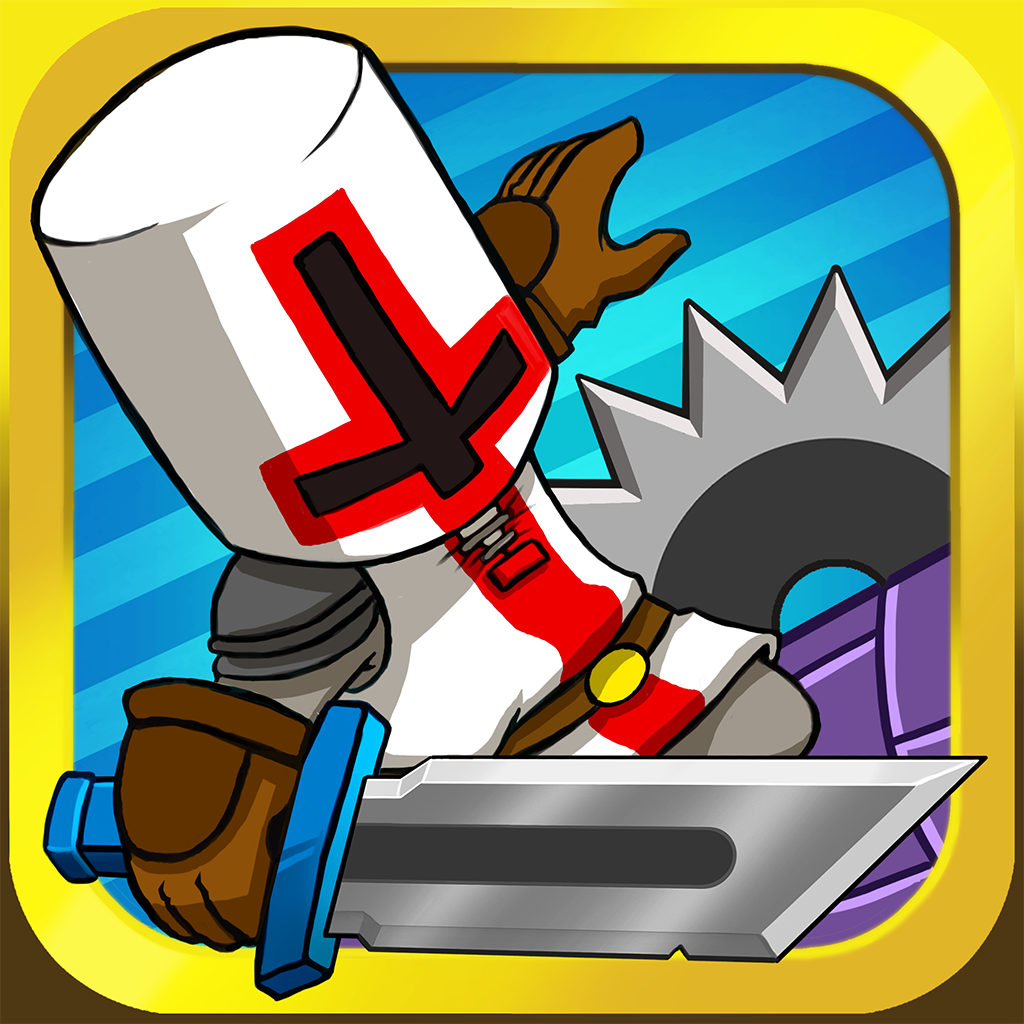 Leaping Legend
Everplay
Related articles