Lose
Yourself
In
The
Intricate
LYNE
January 3, 2014
LYNE ($2.99) by Thomas Bowker is a deceptively simple puzzle game that will keep you entertained for quite some time. If you enjoyed other puzzle games like Tricky Circles, then this one will be right up your alley.
The visuals in LYNE are, while simple, downright gorgeous. It has the flat thing going on that fits in with iOS 7, and it features thin typography, soft colors, and trendy looking shapes that show up beautifully on Retina iPhone and iPad screens. And to top it off, the game emits a delightful tune as you connect the shapes together, making it even more rewarding as you solve each level.
There are hundreds of levels in LYNE, which are split up into various sets of 25 levels each. In order to advance to the next level, you'll have to solve the one before it. And in order to get more level sets, you'll have to clear all levels of the set before it. Each level will feature a cluster of different shapes, and your goal is to connect them together and fill the board. The levels are also procedurally-generated with infinite combinations, and new ones are released daily.
It starts out pretty easy but things get complicated as you start to have multiple shapes at once, as well as pieces that allow two or three shapes' connectors to pass through, and more. To connect the shapes, just start from one of the starting point shapes (indicated by the dots in the center) and then trace a path with your finger to connect the other like-shapes until you reach the end point. If you make a mistake and want to go back or undo the path, just tap on where you want to correct yourself at. The game does not have any point system or achievements to go for — it's just good old puzzle fun.
If you usually end up frustrated with puzzle games, don't fret — LYNE is actually quite relaxing, although it does have its own challenges. There is no penalty for making a mistake in each stage, as you can always undo your moves and try another solution if the current one doesn't work. LYNE features a very ambient look and feel to it, and it's definitely one of those games that you can just sit back and relax with after a long day of work.
The best thing about LYNE is the fact that it is a paid game, with absolutely no in-app purchases or ads. As you advance through the levels, you can also unlock more color themes, which is a nice bonus.
As a fan of puzzle games, I am really loving LYNE. And unlike a lot of other games of the genre, this one does not get frustrating, and is actually more soothing and calming if anything. Sure, things can get a bit difficult, but there are no penalties for mistakes and you can take as long as you need to figure out a solution for a puzzle. Sometimes, this is just all you want from a puzzle.
I highly recommend grabbing LYNE in the App Store if you're a fan of relaxing puzzle games for your iOS device. You can get it as a universal download for $2.99 in the App Store.
Mentioned apps
$2.99
LYNE
Thomas Bowker
Free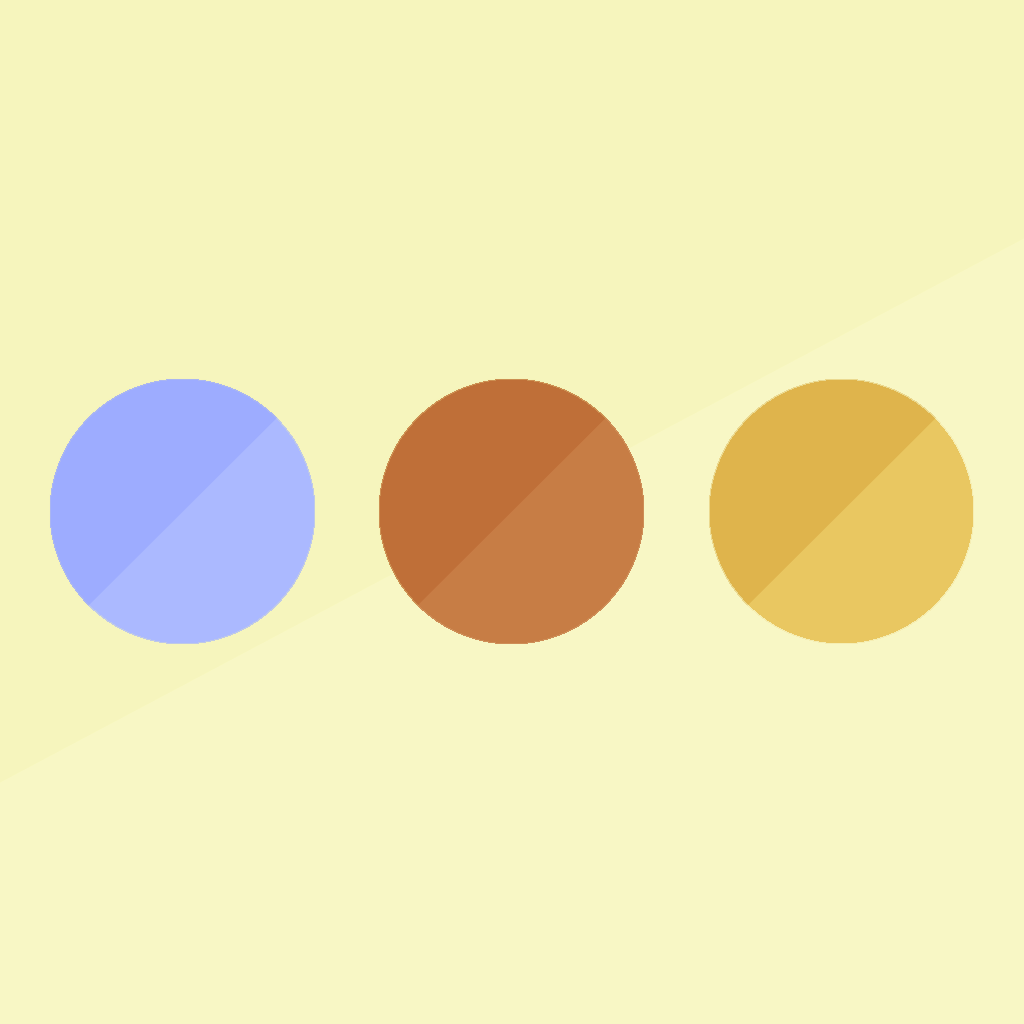 Tricky Circles
Dmitro Chalovskiy