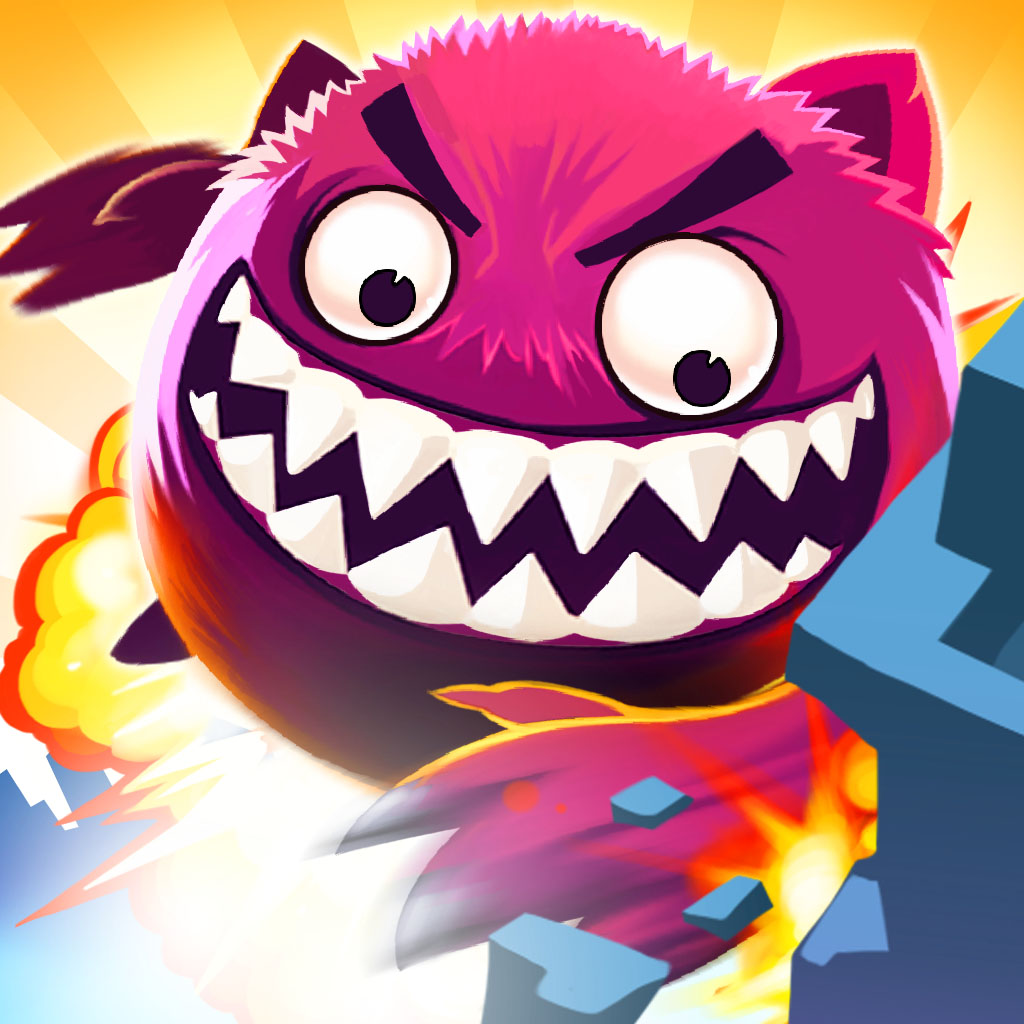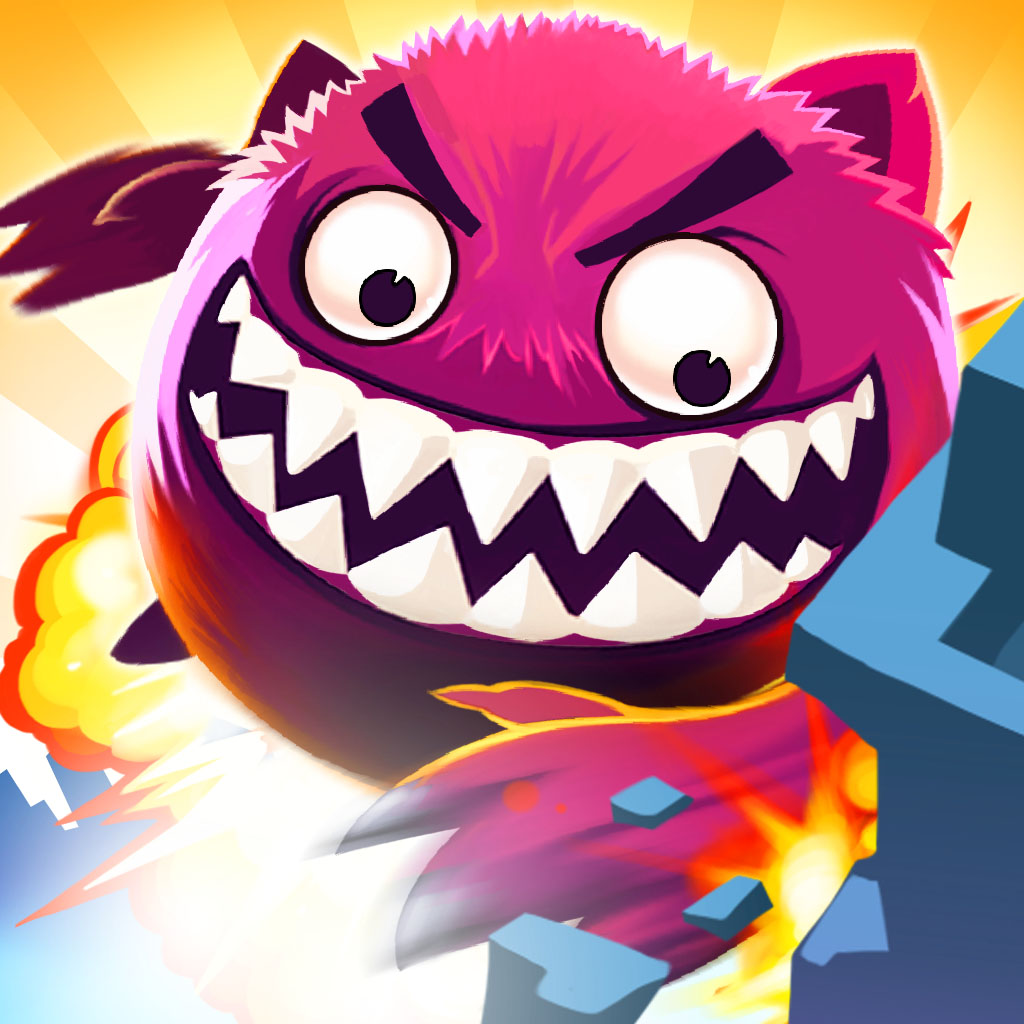 Get
Rewarded
For
Chaos
As
A
Madmonster
April 25, 2013
Madmonster ($0.99) by Chillingo Ltd is one addictive monster smasher that will be quite hard to put down.
I'm not sure about you guys, but whenever I hear that a new game is coming from Chillingo, I get ecstatic. And that is exactly how I felt when I saw screenshots of Madmonster this week. I'm not kidding — you will struggle to put this down. I've been playing it all morning, and it's definitely one of the most fun games I've tried lately.
So what's in Madmonster? Well, obviously, we've got some mad monsters on our hands, and it's your job to help them wreak havoc among the city! You will have control of Wolfy, a menacing, round-shaped purple monster, as well as his gang of monster friends. There's no real story behind this, but that's alright — how can you resist a game where the main objective is to cause chaos? That's right — you can't.
The visuals in this game are fantastic. The various environments you'll be destroying look lush, colorful, and are incredibly detailed. Character models (monsters and your enemies) are smooth and fluid, and everything looks great on your Retina iDevice. Madmonster's cartoonish feel is great, considering you're monsters destroying cities. The game also features a quirky, adrenaline-packed soundtrack to soothe you into the (virtual) destructive mood.
Controls in the game are simple: you tap and hold on the left half of the screen to go left, and the right side to move right. You can't jump, and your health bar will deplete over time. How do you stay alive then? That's easy: by hitting your enemies (and their weapons), smashing into buildings and structures, and anything else that dares to stand in your way. Oh, but you can't jump? Well, not technically, but you do "bounce" off of your enemies after smashing them, so that's basically the same thing. When you get high enough, you can "smash" down and control your path by steering left or right. You can also activate any monster skills when they're available by tapping on the button. Remember that the more damage you do, the more you'll stay alive.
There are 60 levels in the game, and each has a set of three objectives that you must meet in order to clear the stage. These objectives will require some simple things, like "Smash three tanks," or "Collect 20 coins," as well as harder tasks, such as "Do three Superb combos." Each level is timed as well, so you only have a certain amount of time to complete all of the objectives, otherwise, it's game over, though you can use a potion to revive yourself.
In addition to completing stages by meeting objectives, Madmonster also keeps track of the highest point in the sky you've reached. The best way to do this is to keep gaining air by hitting all of those pesky helicopters, jets, missiles, satellites, and, well, you get the idea.
Don't forget to collect the power-ups that will pop up randomly, the coins that you can use in the shop (for monster upgrades, power-up upgrades, consumable items, new monsters, and decorations), and even letters to spell out a word (collecting them all will give you rewards). If you are low on coins or elixers, you can also buy them through in-app purchases.
If you don't feel like going through the game in a linear fashion, you can always do Time Attack mode. From here, you can choose the amount of time to play for (30, 60, or 120 seconds), pick the objectives you want (completing them will earn you coins), and even select the enemies that you want to appear.
And even though the game itself is very solid and has a lot of replay value, to sweeten the deal is the Game Center integration. You will have full support for global leaderboards and there are quite a few achievements to obtain as well. This game will definitely keep you coming back for more.
If you're looking for a fun game to check out over the weekend, then this is the one. It's gorgeous, action-packed, challenging, and I mean, who doesn't like to destroy things in a game and be rewarded for it? You can get Madmonster in the App Store as a universal download for $0.99.
Mentioned apps
$0.99
Madmonster
Chillingo Ltd
Related articles