Compete
With
Your
Friends
With
The
Frantic
Mini-Games
Of
Mucho
Party
June 19, 2014
Mucho Party ($3.99) by GlobZ is a game app that should be a blast on your next gathering with friends or family. It's the ideal multiplayer game for two players (or even solo) to pass some time. If you enjoy things like WarioWare, then chances are that Mucho Party will be a hit with you and your entourage.
When I'm out with friends, I enjoy playing multiplayer games with them. It's a great way to pass the time, and get a little friendly competition going among everyone. Usually, these sessions will happen with consoles, but with how popular mobile and tablet gaming is these days, there isn't any reason why our iPhones and iPads can't join in on the fun, right?
I was pretty excited when I first heard of Mucho Party, because it is filled with a ton of mini-games for two players at a time, and the music is amazing, since it comes from Whitaker Trebella, of Pivvot and Polymer fame. Now that I've spent some time with it, I can definitely tell you that Mucho Party will keep you and your companions entertained for quite some time.
The visuals in Mucho Party are bright, vivid, and very charming. Things will look a bit different from game to game, but for the most part, everything looks great, especially on the Retina screens. Everything is fairly detailed, for what it's worth, and each game is easy to see what is going on, even with the split-view screen. Backgrounds in game menus are gleaming and colorful, featuring smooth background movements. The animations in the game are smooth, fluid, and quite appealing, because there's just so much going on in this multiplayer game. Sound effects are cute and fun. The music, as expected, is amazing, and you'll want to have the volume up, because it's just delightful.
Since this is a multiplayer game, you'll want to set up avatars for everyone who will be playing on it. Players can each choose their own colorful avatar, where they can be an alarm clock, tomato, apple, telephone, teapot, or even a lemon! Each one can have the color changed as well, if the original color does not suit you. Then, each player will be asked to take three selfies to be displayed in the center of the avatar's head: a "happy" shot, a "sad" shot, and a "normal" shot. These will be used throughout the game, and the photo used will change depending on the current situation (if you're winning or losing). You can always go back and edit avatars as well.
There will be a "skill test" to determine the skill level of each player as well. This helps to balance the games according to each player's skill level, so it's always fair and balanced. Mucho Party is great for both kids and adults, as well as casual or experienced gamers. The point with this game is to just have some fun.
At first, there is only the "Quick Play" game mode available, but you will unlock more modes the more you play. There are a total of six game modes that you can get: Mosaic, Random, Duel, TicTacToe, HotSeat, and League. There are a total of 30 different multiplayer mini-games that you play in any of these game modes, though you only have access to a few of them at first, and the rest are unlocked with play.
Mosaic is the basic game mode, and it allows players to choose what mini-game they want to play from whatever is available at the moment. Random will have the computer choose the game both players will play, so it's always going to be a surprise. Duel will be a fight for one player to get five games total. The loser of each game in a Duel determines the game to be played next. TicTacToe requires a row of three victories on the game grid to win. HotSeat has the winner play again and again until someone defeats the champion. League can have up to eight players (probably best on the iPad), and everyone will play against each other in one home game and one away game.
There's a great amount of variety in the mini-game selection, including some running and car races, soccer, tango, fishing, pretzel sorting, a Breakout-style game, and many more! Mucho Party is actually quite creative with the choices of mini-games, and they are all fun and quite hectic, since you are racing against the clock and the opponent.
As I mentioned, Mucho Party is great for a group of people, but the game can also be played solo. If you choose the solo route, you will just be pitted against an AI controlled character, and it will have easy, medium, and hard levels to help train you for playing with others. The AI can also help you get closer to obtaining all 50 achievements through Game Center.
I'm really getting a kick out of Mucho Party so far, as it's a unique little app that is sure to provide plenty of entertainment for bigger groups. The visuals are colorful and appealing, and the music is amazing. While the mini-games may not be too much of a challenge on their own, it's the added timer and competition that keep it frantic and fun.
If you're going to be hanging out with friends or family this weekend, and need some new entertainment to bring everyone closer together, I highly recommend giving Mucho Party a try. You can get it on the App Store as a universal download for $3.99.
Mentioned apps
$3.99
Mucho Party
GlobZ
$2.99
Pivvot
Fixpoint Productions Ltd.
$2.99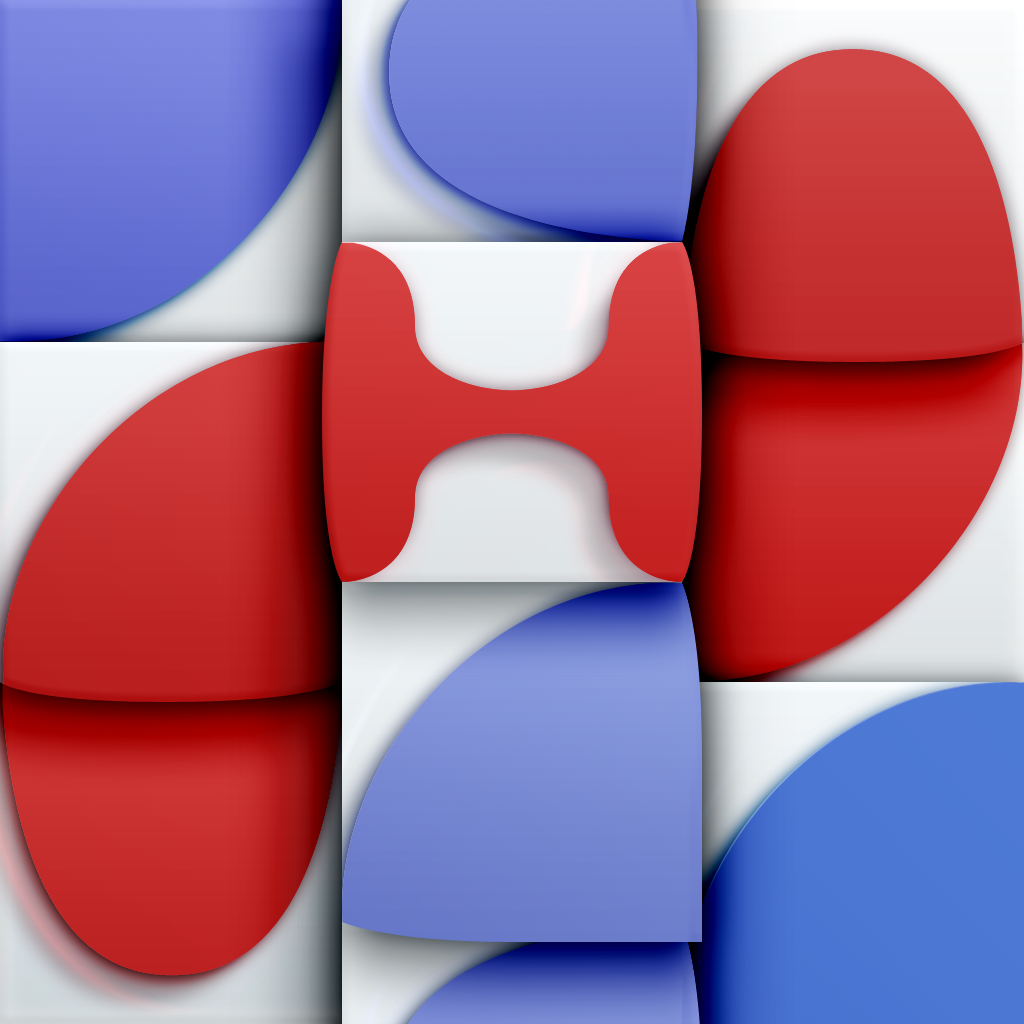 Polymer
Fixpoint Productions Ltd.
Free
Polymer Free
Fixpoint Productions Ltd.
Related articles