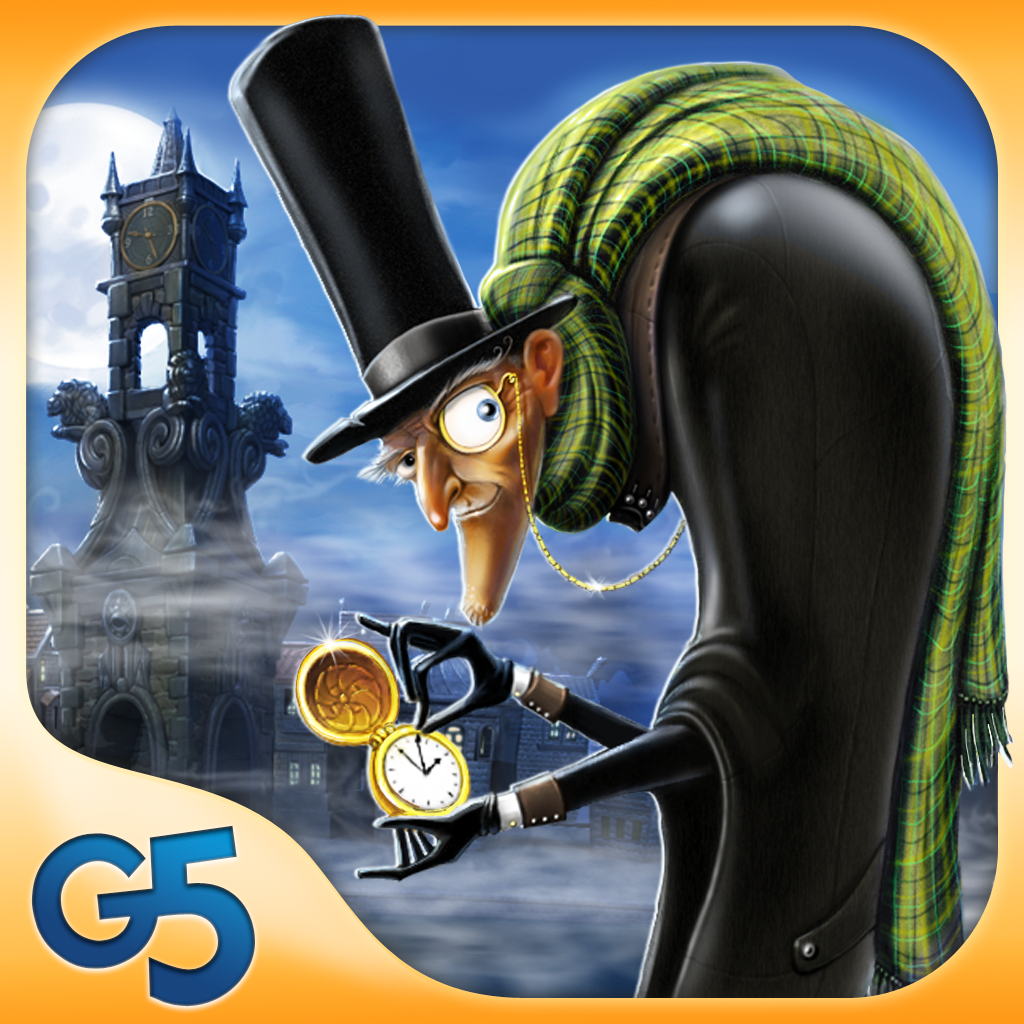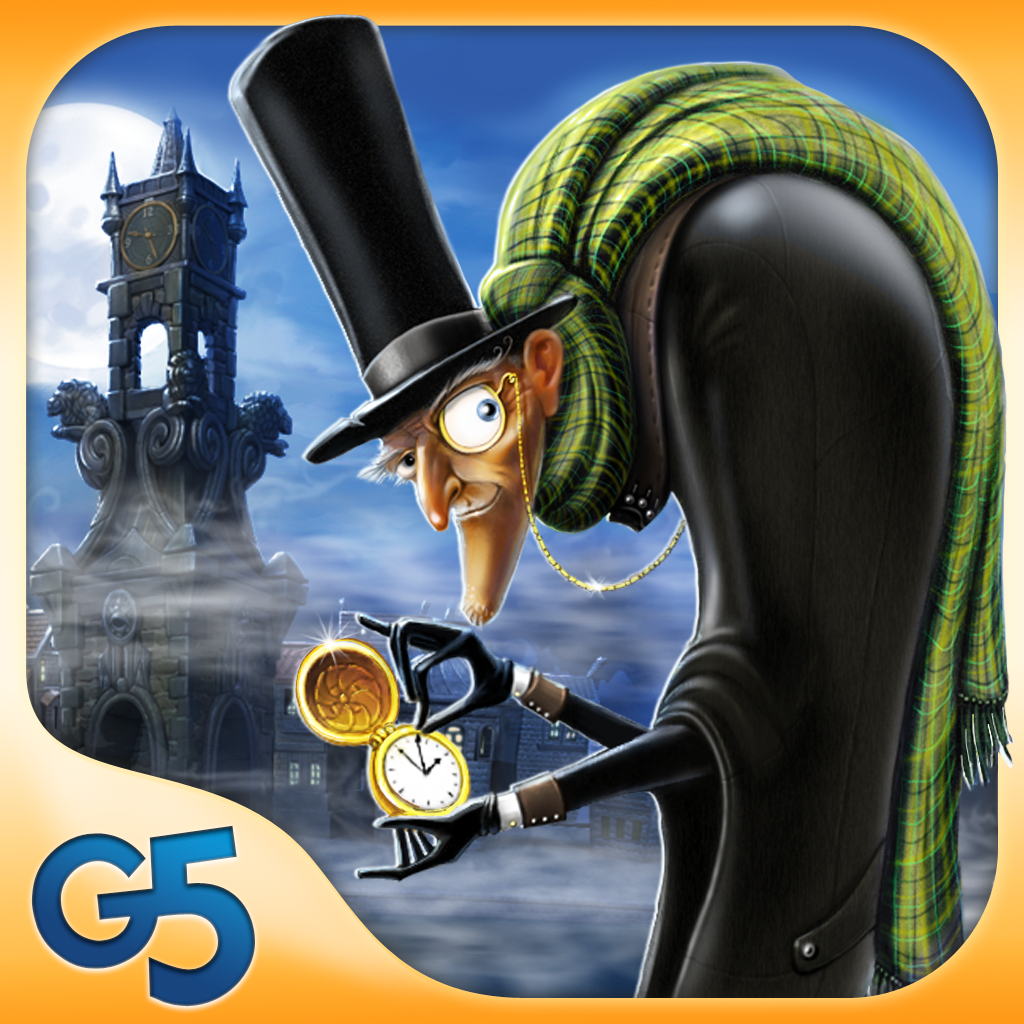 Solve
The
Old
Clockmaker's
Riddle
And
Remove
A
Town's
Curse
January 24, 2013
Old Clockmaker's Riddle (Free) by G5 Entertainment is a match-three puzzle game with a thick plot. Match gems and collect clock pieces to solve the riddle that caused a town to turn to rubble.
You'll be transported to a decaying town to help solve a riddle that the Old Clockmaker asked. His riddle has cursed the town and the only way to reverse the damage is to play matching games.
In this run down town, players must help solve a riddle and rebuild houses by playing a matching game. Like most games in the genre, players must match at least three of the same color gems. When a match is made, new gems drop down. There are special powers that can be unleashed when you make a match and weapons that help you break open icy gems or collect clocks faster.
Once you have successfully completed a level, you will play a special bonus round that is a complex puzzle, requiring you to plan your moves ahead of time. You'll have to collect all of the clocks on the board, but new gems will not drop down when matches are made. Eventually, you'll run out of moves if you don't plan it right.
In the main game, players can purchase bonus items, like a hammer that smashes away or the ability to collect clocks without needing to make a match. There are also special spells that you can unlock that will appear in the game as you play. For example, if you unlock the Demolition Man spell, some gems in the game will cause all matching ones to disappear when it is destroyed.
As you complete each matching game, you will repair the building it took place in back to normal. For example, if you play a game in the old theater, it will be restored when you complete it. Eventually, you will have fixed the broken town and solved the Old Clockmaker's riddle.
G5 has released a lot of high-quality games in the past year and this new one does not disappoint. The graphics are fantastic. The games' plot is riveting, even though it is a matching game and not an adventure game. The puzzles are fun and exciting. If you are a fan of the match-three genre, you will not be able to put this game down. It is free to download, but costs $2.99 to unlock the full game and is well worth every penny.
Mentioned apps
Free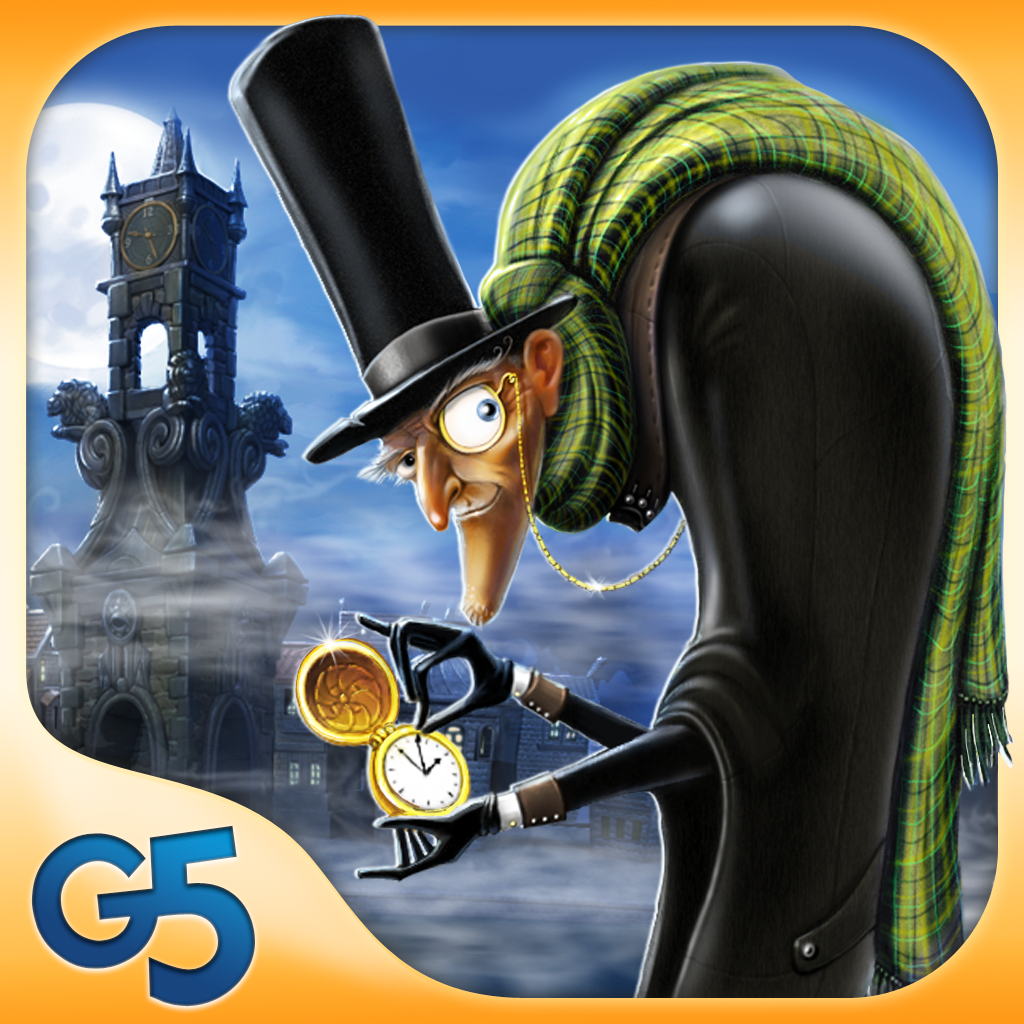 Old Clockmaker's Riddle
G5 Entertainment
Related articles