Can
You
Survive
On
Your
Own
In
The
Far
Reaches
Of
Space?
Find
Out
In
Out
There
March 4, 2014
Out There ($3.99) by Mi Clos Studio is an out of the this world strategy adventure game that has you battling the environment around you, rather than traditional combat. If you enjoyed other intergalactic titles like Star Command, then you will also get a kick out of this one.
I've gone through my fair share of iOS games, from puzzles to action to adventure and all the way to full blown JRPGs. However, there is the tendency for most App Store games to be pretty similar to each other, but every now and then, you will have something that truly stands out from the rest. And with Out There, this is one of those rare gems.
The visuals in Out There are absolutely gorgeous, and look stunning on Retina screens. The game starts out with comic book-style cutscenes, complete with dialogue boxes, and right from the get-go, you're drawn in to this immersive universe. The gameplay visuals are a bit sharper looking than the cutscenes, though they still retain the same graphic style. The engrossing space environment is insanely detailed, and your own ship is no laughing matter either. If you enjoy both space and comic books, then this game is a fantastic fit.
The soundtrack of Out There is also top notch, which is not a surprise considering that it is from the award-winning composer Siddhartha Barnhoorn, from Antichamber and The Stanley Parable. The moment the tunes hit my ears, it was like gaming music heaven. Seriously, it's one of the top soundtracks to an iOS game this year, in my opinion. Just a perfect fit considering the nature of the game.
So what is Out There? You basically find an astronaut who awakens from cryogenic sleep in a far and unknown place of the galaxy, far away from home. This astronaut will need to survive on his own, with his only tool being his ship. The game is about tinkering around with it, exploring various planets and stars for resources, and making sure that you can make it back home while in the void.
When the game starts up, it gives you the option to go through the tutorial or just start playing on your own. I recommend going through the tutorial to understand how it works, as it can definitely take some time to get used to. The option to skip is nice for players who just want to start a new game, but already have an understanding of the game.
This survival adventure game is pretty simple in terms of controls. There is a lot of tapping involved for navigating to where you want to go, and dragging to get materials into their appropriate slots for crafting equipment. Each time you want to go to a planet or star, it will consume fuel in your ship, as well as other resources (oxygen, and hull defense), all of which you can see at the top corner of the screen. Each destination will use up a different amount of fuel, so you need to be aware of how much you have left.
There is no combat involved in this game, which is a refreshing change of pace. Instead, you will be interacting with the different environments in space for resources that are crucial to survival, and even engaging with alien life forms to learn their language. You can drill planets for materials, probe it for life, and even land to explore it on foot. Materials you find can be dragged into empty slots on your ship, and you can even dismantle materials to create something new or necessary for another part.
When you get far enough in the game, you can even start discovering new ships to use, which means more fuel and resources that you can carry with you. There are a total of eight different ships to find, which should keep you busy for quite some time.
Another thing I love about the game are the questions that pop up. Sometimes, when you try to land on a planet, the astronaut will reveal a riddle, and then you have several choices that will affect the gameplay. In fact, some of the choices will be rewarding, while others will have consequences. I really enjoy games that are affected by the decisions you make, because it has more of an impact on how you play. Out There also has three possible endings, so in addition to each galaxy being randomly generated for new games, it's never the same experience twice.
I noticed that there are people who say that the resources you end up finding probably won't be enough to really get you out, but this is where the strategy part of the game kicks in. It's all about how you manage your resources — be smart with them and don't waste the important materials. It may take some trial and error, but practice makes perfect. There will also be a lot of dying involved, so be prepared for that.
The game does not have any in-app purchases to advance, so it's purely based on strategy and skill. There is also Game Center integration for leaderboards and achievements, in case you want to be competitive with your friends.
Out There is definitely a game that is meant to be experienced, so if you enjoy adventure games in space, where all of your actions can affect the story, this is one to pick up. I do wish that the game was a bit more lenient on how much fuel you use per trip, but then if it was easy, the fun would be taken out of it. However, if you enjoy games that don't end up to be frustrating, then Out There probably won't be a good fit for you.
Still, I recommend checking out Out There for yourself, because it has some fantastic visuals and a great soundtrack that is meant to be heard. The gameplay does take getting used to, but it can be a rewarding experience in the end. You can find Out There in the App Store as a universal download for $3.99.
Mentioned apps
$3.99
Out There
Mi Clos Studio
$2.99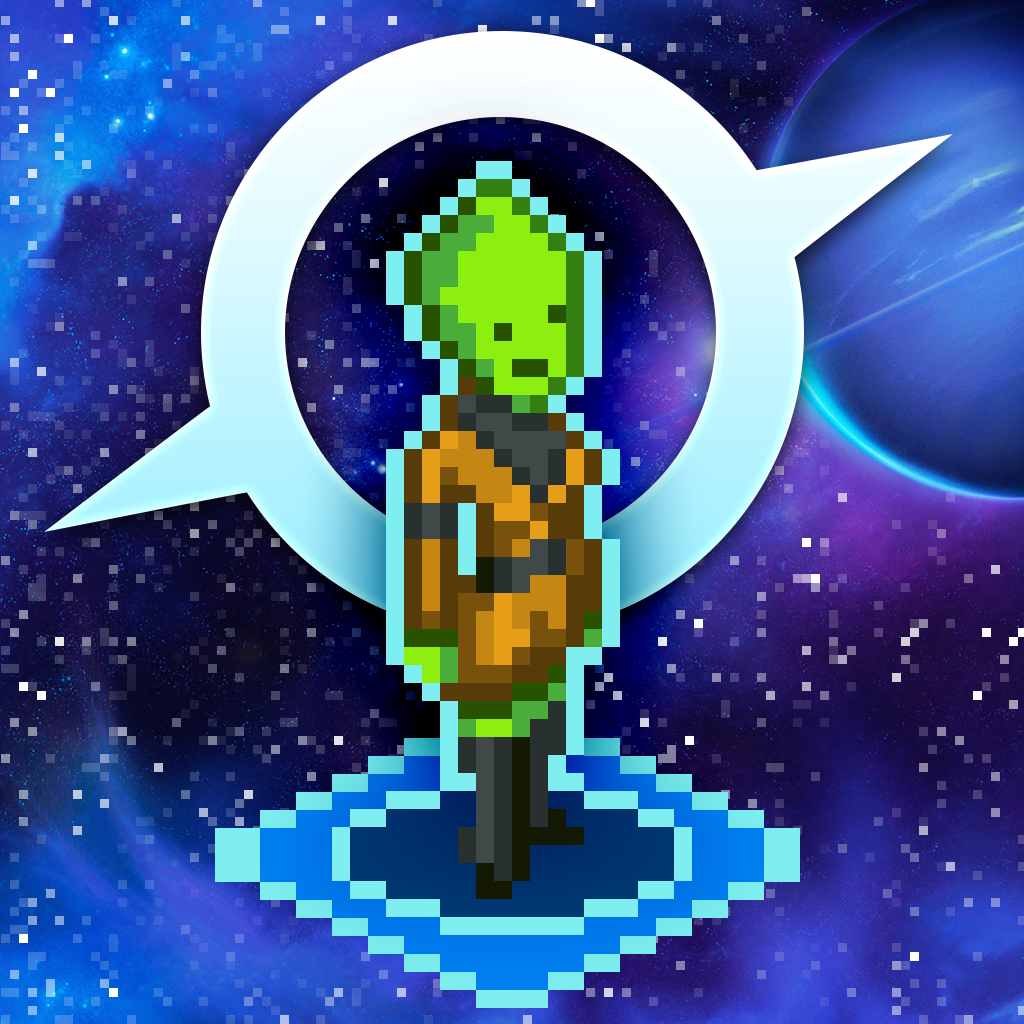 Star Command
Star Command, LLC
Related articles