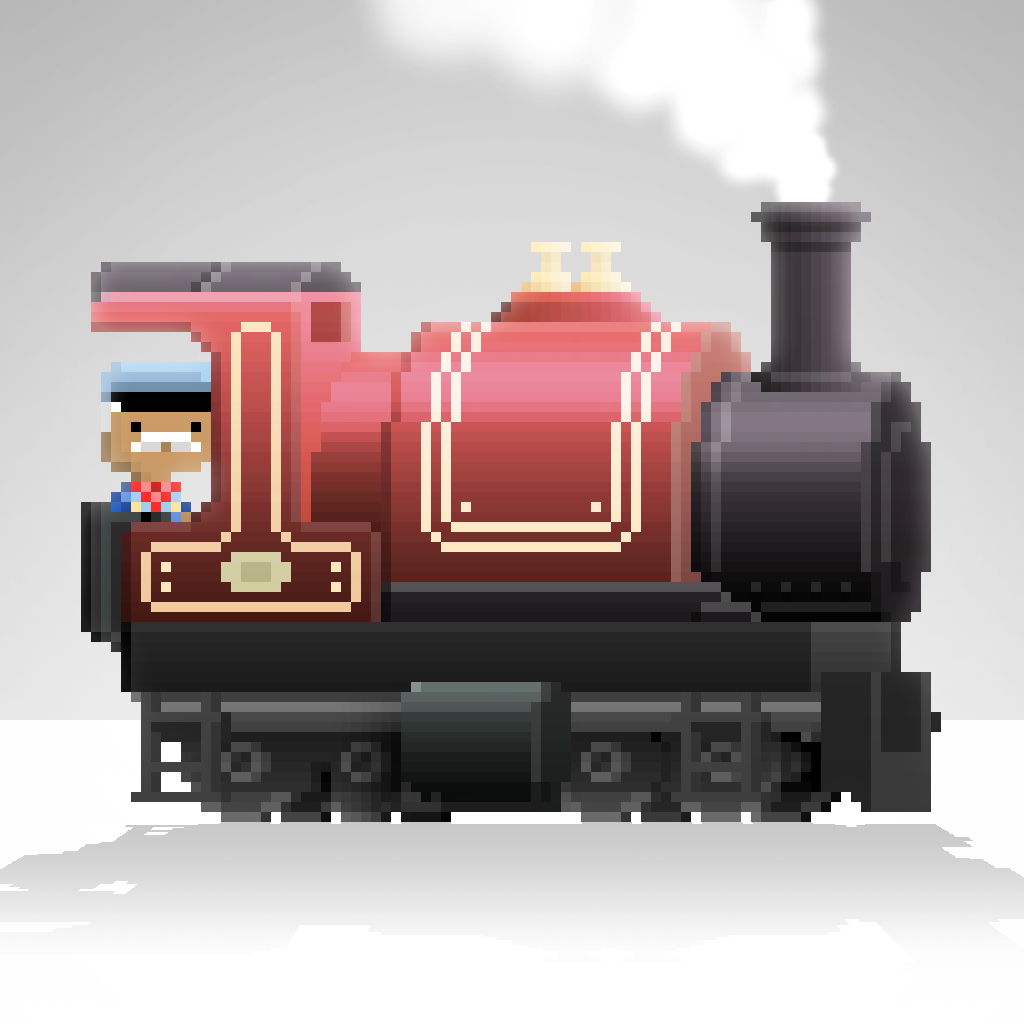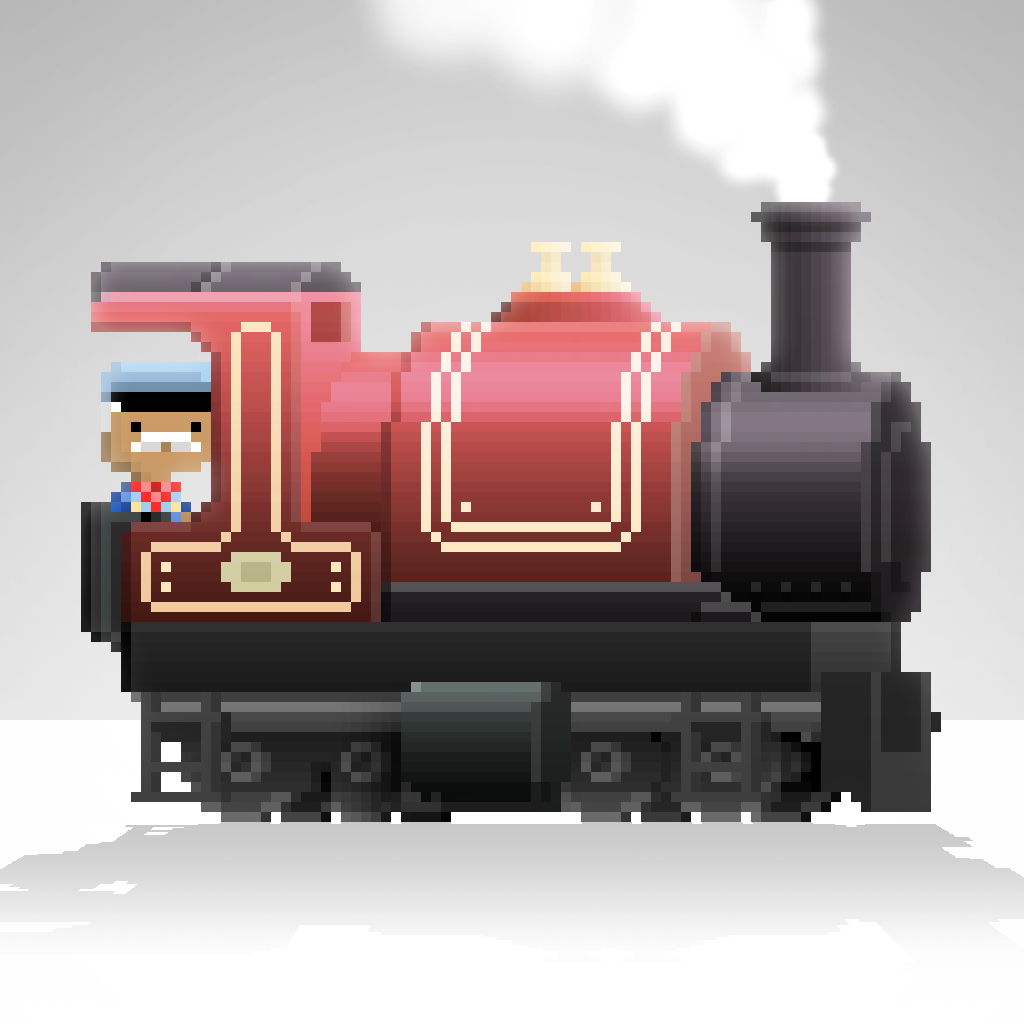 Have
A
Locomotive
Empire
In
Your
Pocket
With
NimbleBit's
Pocket
Trains
September 26, 2013
Pocket Trains (Free) by NimbleBit LLC is the sequel to last year's Pocket Planes, except, you know, with trains. I've been a fan of NimbleBit's entries in the simulation game market ever since Tiny Tower, so I was pretty excited when I heard that they were coming out with Pocket Trains. This must be how Sheldon Cooper feels.
Pocket Trains features the same charming 8-bit visual style of the other two games, which means that you will instantly fall in love if you are a fan of the retro style. Pocket Trains also features gorgeous cinematic backgrounds and environments when you watch your trains chugging along the track. As always, NimbleBit has included a delightful soundtrack to make you really get in the mood of being a railroad company manager.
As you start out in the game, a tutorial will basically walk you through everything you need to know. You'll start out with two trains, but you can craft more as you find train parts in crates that can be earned through doing jobs. When you have all of the parts (usually about three pieces for each), you can build the full train, claim track, and take on quests to earn coins, Bux, and crates.
Each train will be color coded and will claim certain tracks on the map. You can see which tracks belong to which railroad by looking at the color — other trains cannot go on these tracks unless you pay coins to switch the ownership of that track. Tapping on dimmed out cities on the map will unlock it, so long as you have the coin for it. When taking on jobs in the list, you are able to see how many cars it will take up, as well as which you can actually take on without switching tracks, since the destinations will show up in the corresponding line color for that train. There can only be a certain amount of cars for each train, which you can actually tell by looking at the stats under the train itself.
While you may be on your way to building a railroad empire, keep in mind that each train will only have so much fuel for each trip. If you have to go back and forth for deliveries, you may not have enough fuel to do it all, so you either have to think of another route or make some compromises (pick the jobs that make the most money).
However, as you get more parts, you can actually upgrade your trains to make them more efficient. The upgrades can increase the fuel for longer trips, engines for increasing the speed at which the job gets done, and more. Fuel gets refilled over time, and you can also use your Bux to "boost" your trains during jobs to get them done faster. In order to obtain these crates, keep your eyes peeled for jobs in the list that will reward them to you upon completion. Bux are also used to open these crates to obtain necessary parts.
Like in real life, your locomotives will go through wear-and-tear the more you play. Until you repair them, this will mean that trains take longer to complete jobs, so you won't be as efficient with your line. Parts can also be swapped out as long as you have what you need, and spare parts can also be gifted to friends if necessary.
So far, I'm enjoying Pocket Trains. It's very similar to Pocket Planes, except with trains, and is not as mundane as Tiny Tower, which didn't really give you much customization or depth. However, like with all other simulation games, this micromanagement can get tiresome over time, especially when you are getting notifications every couple of minutes letting you know about your trains. But if you turn them off, you'll forget all about your locomotive empire! For now, this is an entertaining little time killer, but like with the others, I may stop playing after a week or so. Of course, your mileage may vary, but this is my usual routine with these types of games.
I still recommend checking out Pocket Trains, especially if you just love sims or trains. It's free-to-play, but the premium currency is easily obtainable, which is something I believe NimbleBit does very well. You can find it in the App Store as a universal download for free.
Mentioned apps
Free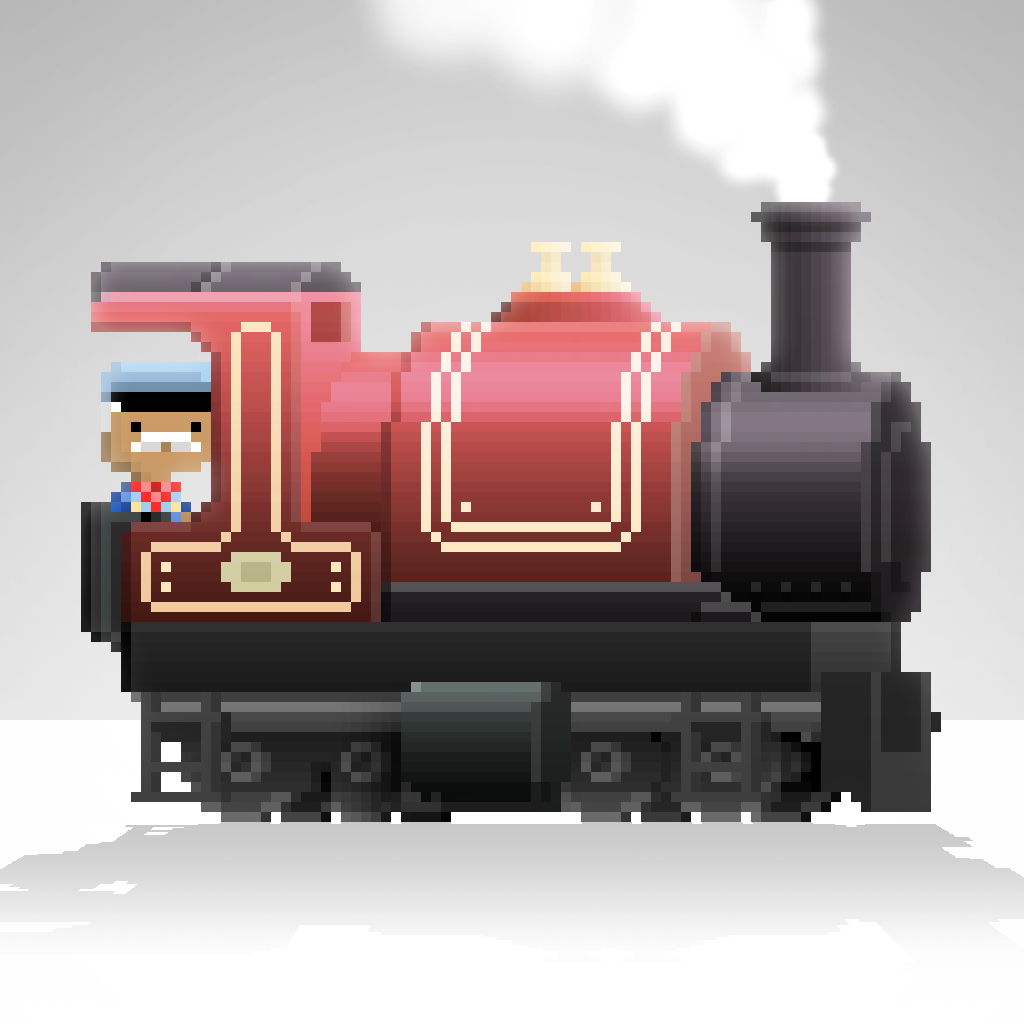 Pocket Trains
NimbleBit LLC
Free
Pocket Planes
NimbleBit LLC
Free
Tiny Tower
NimbleBit LLC
Related articles