Adventure
through
magical
tree
tops
with
the
Poppets,
a
cute
and
challenging
arcade
game
November 19, 2014
Poppets ($0.99) by CakeBytes Creative Inc. is a cute and challenging arcade game that will keep you busy throughout the day. If you like adorable creatures and simple, straightforward gameplay, then this is worth a look. It's similar to other games like Ninja UP! and Doodle Jump, except you're flying instead of jumping.
I've been enjoying some lengthier games lately, such as Space Age, but every now and then I like to go back to a simple game that I can pick up and play anywhere. These are usually arcade style games, which is why I was drawn in with Poppets. Plus, this game is the first game-app from Lisa Bettany, co-founder of Camera+, so I was intrigued by what she could bring to the gaming scene. For a casual game, Poppets is just delightful.
My main attraction to Poppets was the beautiful art style of the game. While the icon has a modern appearance, the visuals in the game have a storybook look and feel to them. It kind of reminds me of something like Winnie-the-Pooh. The world map features a gorgeous blend of color and detail to make it look like a water-painting, and the levels themselves look stunning, especially on Retina screens. The Poppets, which are the creatures that you'll be flying with thanks the magical power of balloons, are incredibly endearing and lovable, with each of them having their own unique characteristics. The ambient soundtrack is soothing, and the sound effects are fun to listen to as you play.
Poppets is a level-based game with 42 levels spread out across two different season maps. In order to make progress, you will need to clear all of the stages with at least one medal before you can move on to the next level. Any levels that you don't have access to yet are covered by a strange white mist.
The goal in each twisty and curvy course is to get your Poppet from the bottom to the finish line at the top by having them fly with three balloons, while also collecting as many hearts as you can for points. Watch out for the annoying tree branches that are sticking out and other pesky pests, though, because once they get a hold of a balloon, it will pop.
If you lose all three balloons, you'll need to restart. To make things even more challenging, the weather in the game is dynamic as well, meaning winds and other elements of nature can come in suddenly to disrupt your flow, so keep an eye on any changes in the background. There are power-up items that can help you out, such as Magnet Berries and Boost Berries, so make sure to collect them whenever you see them for a nice lift.
The controls in the game are easy and intuitive, as they just involve you tilting your device in the direction you want to fly towards. While it works, there isn't a way to adjust tilt sensitivity, so you will need to get used to the default settings. I hope that sensitivity can be adjusted in the future.
On each stage, you can earn up to three acorn medals, depending on your performance. The more hearts you collect and balloons intact, the better. You also earn acorns to spend in the Pop-Up Shop for more Poppet characters, power-up items, and even more balloon sets. If you are low on acorns and just not patient enough to collect what you need, then you can also buy more acorns through in-app purchases. Sometimes you can even discover a treehouse where you can win prizes.
There is Game Center integration in Poppets, but only for 15 achievements. While this does add a bit of replay value to the game if you are an achievement point hoarder, I am a bit surprised there aren't any leaderboards.
I've been enjoying Poppets so far, as it's a cute and fun little game to keep me entertained in my spare time. The visuals are lovely and the music is relaxing. All of the characters are charming, the game has simple controls, and it's pretty challenging.
If you are looking for a casual arcade style game to check out this week, I recommend Poppets. You can find it on the App Store on the iPhone for $0.99.
Mentioned apps
$0.99
Poppets
CakeBytes Creative Inc.
Free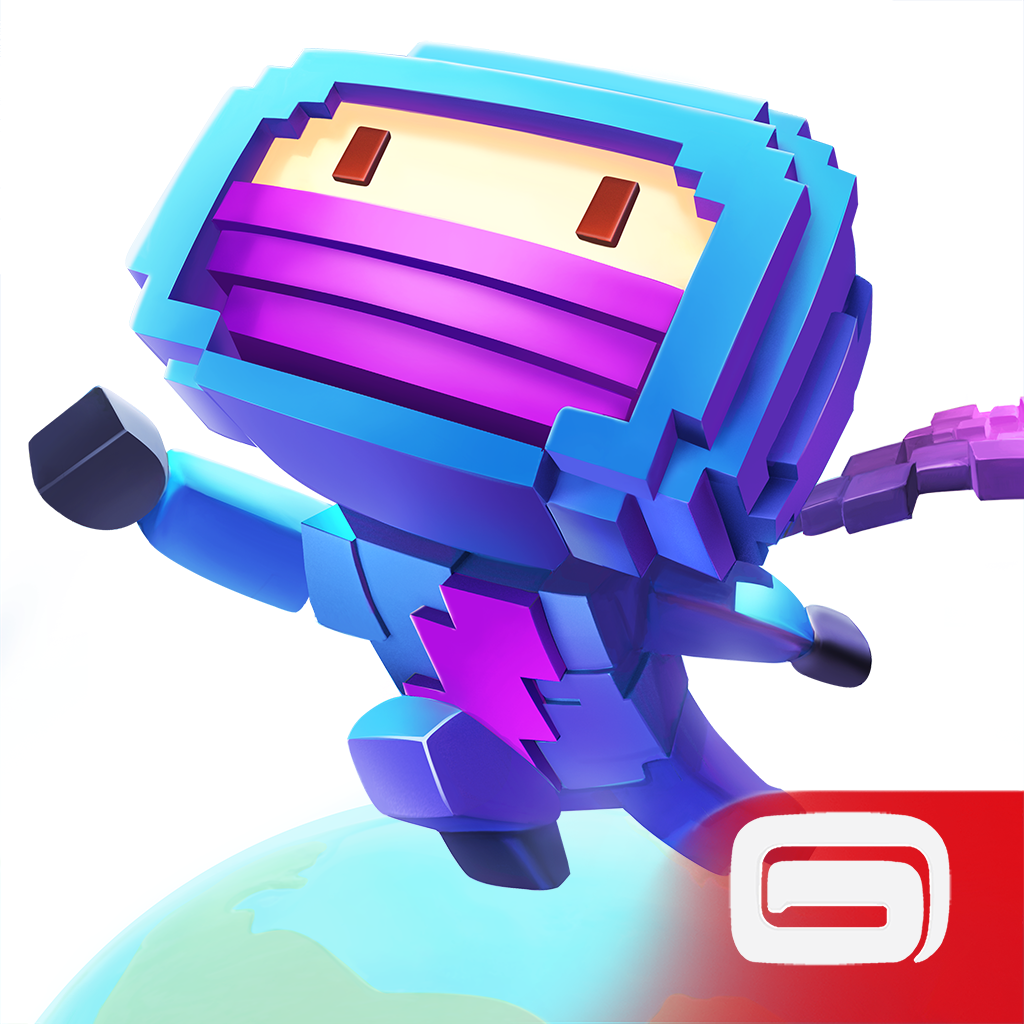 Ninja UP!
Gameloft
$0.99
Doodle Jump
Lima Sky
$3.99
Space Age: A Cosmic Adventure
Big Bucket Software
$2.99
Camera+
tap tap tap