There's
A
Deeper
Meaning
Behind
This
Pretentious
Game
December 5, 2013
Pretentious Game (Free) by Bulkypix and Keybol is a platformer with a deeper meaning than your average game. Is it a bit pretentious? Probably, hence the fitting name. But if you enjoy challenging platformers, then this is one to check out.
As frustrated as I can get with them sometimes, platformer games are always welcome on my device. They bring back memories of the classic Super Mario Bros. games, and it is definitely all about skill. Plus, when you finally manage to pass a level that you've been stuck on, it's quite possibly one of the best feelings in the world, although the process of getting there can be a bit annoying. I saw Pretentious Game in the App Store, and I instantly fell in love with its challenging charm.
The visuals in the game are pretty minimalistic, but that's the trend these days. You have blocks that construct the stages for you to test your skill on, and other colored shapes that represent dangers and hazards that you will want to avoid. And don't forget the simple blue block that represents your character, who will do anything to reunite with his love, the pink sweetheart block. Even though it's a platformer, words have quite an impact on this game, and you'll be able to read the quotes easily since it's in a suitable typeface. And if you love a good game soundtrack, then you will be delighted with the soothing tunes in Pretentious Game, which are composed by Erik Satie.
So what is Pretentious Game all about? As I mentioned, the objective for each level is to reunite the blue block with the pink one. This is done by just getting the blue over to the pink — as long as they touch or meet, then you've passed the level. Of course, things start out easy, but you will soon find obstacles like fire, cliffs, mid-air platforms, and more. You will also encounter levels where it seems impossible to get by, but you'll be surprised by hidden passages that are not obvious to the naked eye. Each level will introduce something new.
Of course, with a game that looks so simple, you expect easy controls, and that's just what you'll find. Pretentious Game features three buttons, two in the bottom left for moving left and right, and a button in the bottom right for jumping. That's all there is to it. I found the controls to be fairly responsive to touch, so there aren't any issues with that. It reminds me of the great controls that I found in Mikey Shorts when it first came out.
In Pretentious Game, there are three available level packs, but you aren't able to choose a level like you'd expect from most games. Instead, once you start a game, it is more like a continuing story that unfolds as you progress, and you'll find that it all has a meaning behind it. You can always start over from the very beginning though, but you can't just go back to the previous level. There isn't a scoring system either, so you don't really need to replay levels anyway.
While the game is free to download, you will only get the first level pack available. If you want the full game, there are several methods of obtaining it, all through in-app purchase. The Friend Pack is $0.99 and unlocks the full game, but you can also buy the wallpapers separately for $1.99, but the soundtrack download is locked. The Fan Pack is $2.99 and includes the full game and wallpapers, and the Lover Pack is $4.99 and includes the full game, wallpapers, and a copy of the soundtrack.
If you're a fan of platformer games, I highly recommend giving this one a try. And if you end up liking it, then it should be a no brainer on getting the full game with extra goodies as a bonus. You can find Pretentious Game in the App Store as a universal download for free.
Mentioned apps
Free
Pretentious Game
Bulkypix
Free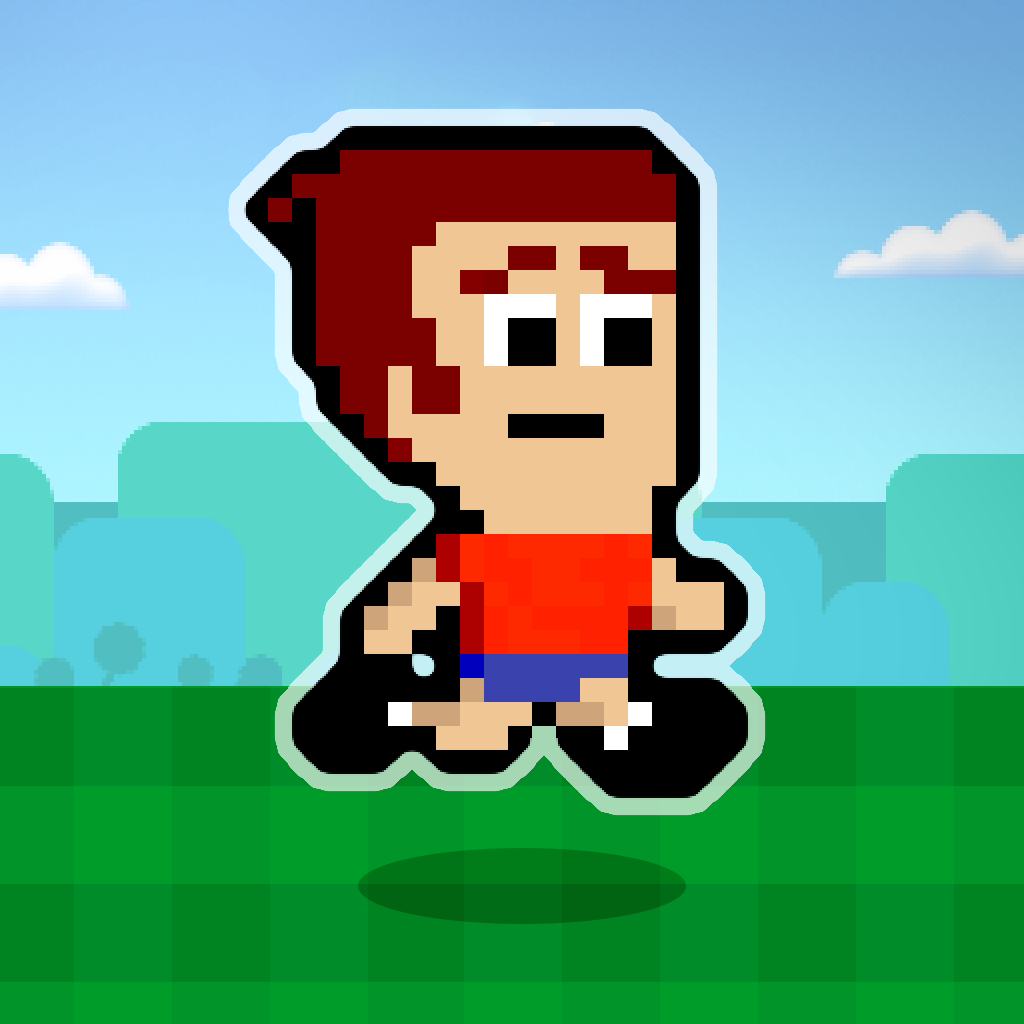 Mikey Shorts
BeaverTap Games, LLC
Related articles