Help
Raby
rescue
his
friends
and
defeat
the
mad
mushrooms
in
this
beautiful
and
challenging
platformer
November 26, 2014
Raby ($2.99) by Respect Studios is a gorgeous new platformer that will keep you entertained for hours. If you appreciate a good platformer game to keep you busy, then you will love Raby. It is similar to other lengthy titles like Leo's Fortune.
Since I grew up on the classic platformer games like Super Mario Bros. and the ilk, they remain a favorite for me. There's just something about running, jumping, collecting coins, and getting to the goal that draws me in. It's probably because these games do get fairly difficult in later levels, and puts you in that "just one more try" mentality if you fail. The end result is always rewarding, too. Over time, games have evolved from the pixelated bits into beautifully rendered 3-D worlds that are just awe-inspiring, so when I first saw the trailer for Raby, I was excited. Now that it's here, I'm glad to say that it doesn't disappoint.
The visuals in Raby are drop-dead gorgeous, and just what you'd expect to see on a console-quality game. For a little iOS platformer, I found the graphics to be stunning. The world is incredibly detailed and textured, so the forest environments are super lush and exuberant. The flowers are bright and colorful, the mad mushrooms are garish and bouncy, and Raby is fully decked out in that "I mean business" garb. Animations in the game are smooth and fluid, as I experienced no lag on my iPhone 6 (the game is optimized for at least iPhone 5, iPad mini 2, and iPad 4). While the beginning levels are done in a 2D plane, later levels will introduce obstacles that move in 3-D, so it feels as though it's "popping" out at you. The atmospheric soundtrack is soothing, charming, and whimsical, so it fits in well with the overall theme of the game.
Raby is a level-based platformer game, so you have to progress through them in linear order to go with the story. The game features 36 handcrafted stages, and each of these will take at least 10–15 minutes to complete, according to the developer. When you take this into account, Raby offers about 8 hours of gameplay altogether, so there is more than enough content to keep you busy for a while, and it's fair considering the price.
The controls are simple, and work well for the most part. In the bottom left area, you can just drag your thumb left and right to move horizontally. The buttons in the bottom right corner allow Raby to jump (tap twice for double jump) and shoot. You'll need to shoot flowers to activate them, or hit the mushrooms with it to put them to sleep. Mushrooms can be defeated by jumping on top of them.
Personally, though, I wish the developers just used two buttons for the directional movement. I found it annoying that I had to drag my thumb in a direction to move, as most platformers I have played with touch screen controls just use buttons and it's perfectly fine. In fact, sometimes it's even more responsive and intuitive, such as the controls in the Mikey Shorts series (still remains to be my favorite touch screen controls for a platformer these days). I hope the developers can consider changing that or just add movement buttons as an option.
The goal in each level is to help Raby navigate the forest from the starting point to the end goal, which is indicated by a large flower that Raby can fit in. Along the way, he will need to use his magical gun to bring life back to the flowers and save his friends from the Mad Mushrooms who kidnapped them. If you're ever lost, there are signs that have arrows on them indicating where you should be going. There are also checkpoint markers that allow you to restart there if you die.
Raby can take a few hits before it's game over (hearts in the top corner), but you can collect carrots too — these are like rings or coins in old-school platformers, and if you get hit, they'll save you at the cost of losing several carrots, but they're pretty abundant. You also need the carrots to gain access to the other chapters. Your gun is used to awaken flowers, but can also be used to put mushrooms to sleep for a brief amount of time. However, you don't have unlimited ammo, so you need to collect bullets as you come across them.
As mentioned earlier, the levels are lengthy, so this isn't exactly a quick pick-up-and-play type of game. While you will want to rescue as many flowers as possible, gather up a lot of carrots, and defeat a lot of pesky mushrooms, the game isn't based on points or timed, so you can take as long as you need on each stage and there's not really a penalty for missing stuff. There isn't any Game Center integration either, so the game is just a nice adventure to spend time with.
I've been enjoying Raby since I downloaded it, and this is one that any old-school platforming fan can appreciate. The graphics are delightful, the soundtrack is quirky and fun, and the game itself is lengthy and challenging. It's everything a platformer fan would want in a game. I hope that the controls can be optimized better in a future update, but other than that, Raby is a fun, adventurous platformer.
If you're a fan of lengthy platformers, then I recommend checking out Raby for yourself. You can get it on the App Store as a universal download for $2.99.
Mentioned apps
$2.99
Raby
Respect Studios
$1.99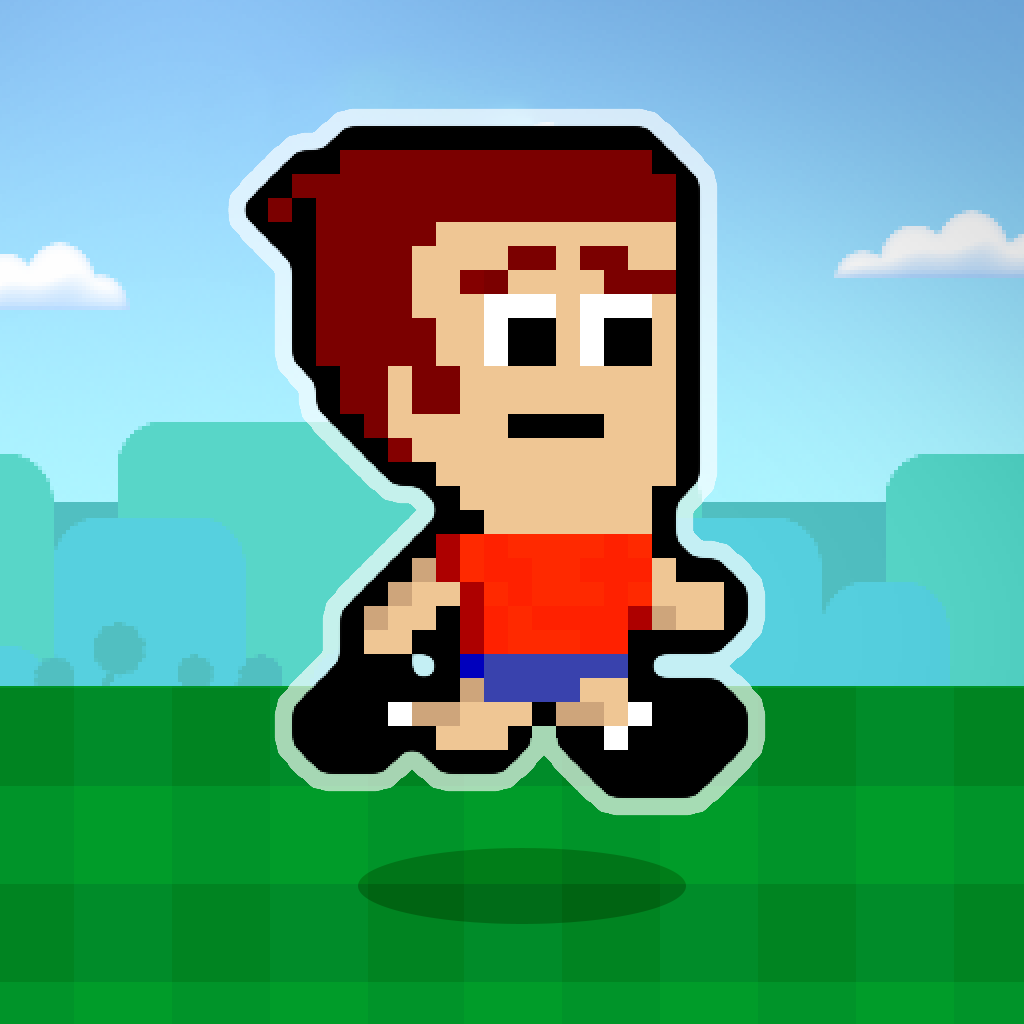 Mikey Shorts
BeaverTap Games, LLC
Related articles