It's
Time
To
Fuel
Up
And
Burn
Rubber
In
Kart
Fighter
3
July 22, 2013
Red Bull Kart Fighter 3 - Unbeaten Tracks (Free) by Red Bull is a fun top-down kart racer that will get your blood pumping.
I have to admit, I'm not a great racer. I find the games fun to play, but the only racer that I'm even remotely good at is really just Mario Kart. Still, despite my lack of skill in the genre, they're still fun, and quite an enjoyable way to pass the time.
I haven't played the original Kart Fighter game myself, but thankfully it's not a requirement to enjoy this sequel. The graphics have the same look and feel to them, though they may appear a bit better in the third installment of the series. Like Mario Kart, Kart Fighter 3 is a cartoonish little racer that is actually suitable for everyone in the family. I love the crisp, detailed graphics, and how the game menu is done in a 3-D fashion. The races themselves are done in the top-down 2-D style, so you can see everything ahead of time, though the action on the track is a bit fuzzy compared to the rest, but it's a minor detail. You'll be too busy getting ahead in the race to care, really.
There are two game modes in KF3: Career and Quick Play. With Career, you'll start out at the bottom and work your way up to be the best kart racer in the world, with some help from "The Mechanic" through kart upgrades and wild card power-ups. You will need to earn a certain amount of stars before you can move on to the next location tour. In Quick Play, you get a slot machine that will randomly generate different karts, courses, and wild cards for you to race with.
Each race will feature five other racers, and like other racing games, your objective is to place in the top three. To control your kart, you can choose from three different control schemes: auto steering, auto acceleration, or manual. With auto steering, you will need to manually accelerate and brake with the buttons. Auto acceleration means you need to use the buttons to steer your kart and brake. For the daring ones, manual will not baby you through anything — it's all dependent on your skill.
If you log in with your Facebook account, then you are able to hold versus battles with your other Facebook friends who play the game. The multiplayer element is always nice in racing games.
Like other games nowadays, Kart Fighter 3 features missions for you to complete. If you can pull these off, or win races, you'll be rewarded with coins that can be used in the workshop for kart upgrades, or you can get wild card power-ups to use during races. You can also buy more coins through in-app purchases if you are running low.
Racing games mean competition, so of course there's Game Center integration for leaderboards, as well as 28 achievements to obtain. These achievements also double as "trophies" in the game, which you can view in the Trophy Room.
As I mentioned before, I'm not that great with racing games, and this one definitely takes some time getting used to, especially with the controls. I recommend using the Auto Steering option for now, just to get the hang of things. I really think the controls could be improved, so hopefully the developers optimize it in the future.
Still, this is a fantastic little kart racer that is great for killing some time with, or investing a lot of your downtime in. So hurry on over to the App Store and find Red Bull Kart Fighter 3 – Unbeaten Tracks as a free universal download.
Mentioned apps
Free
Red Bull Kart Fighter 3 - Unbeaten Tracks
Red Bull
Free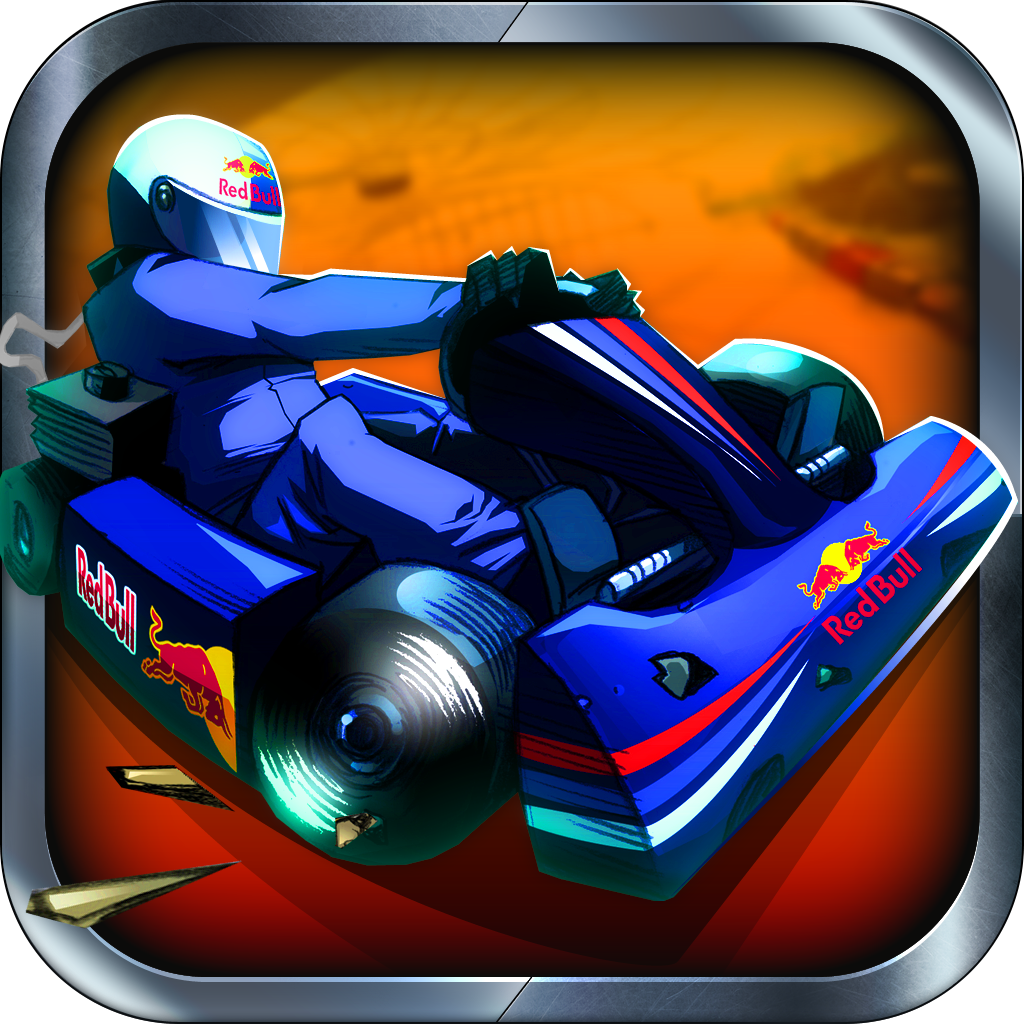 Red Bull Kart Fighter World Tour
Red Bull
Related articles