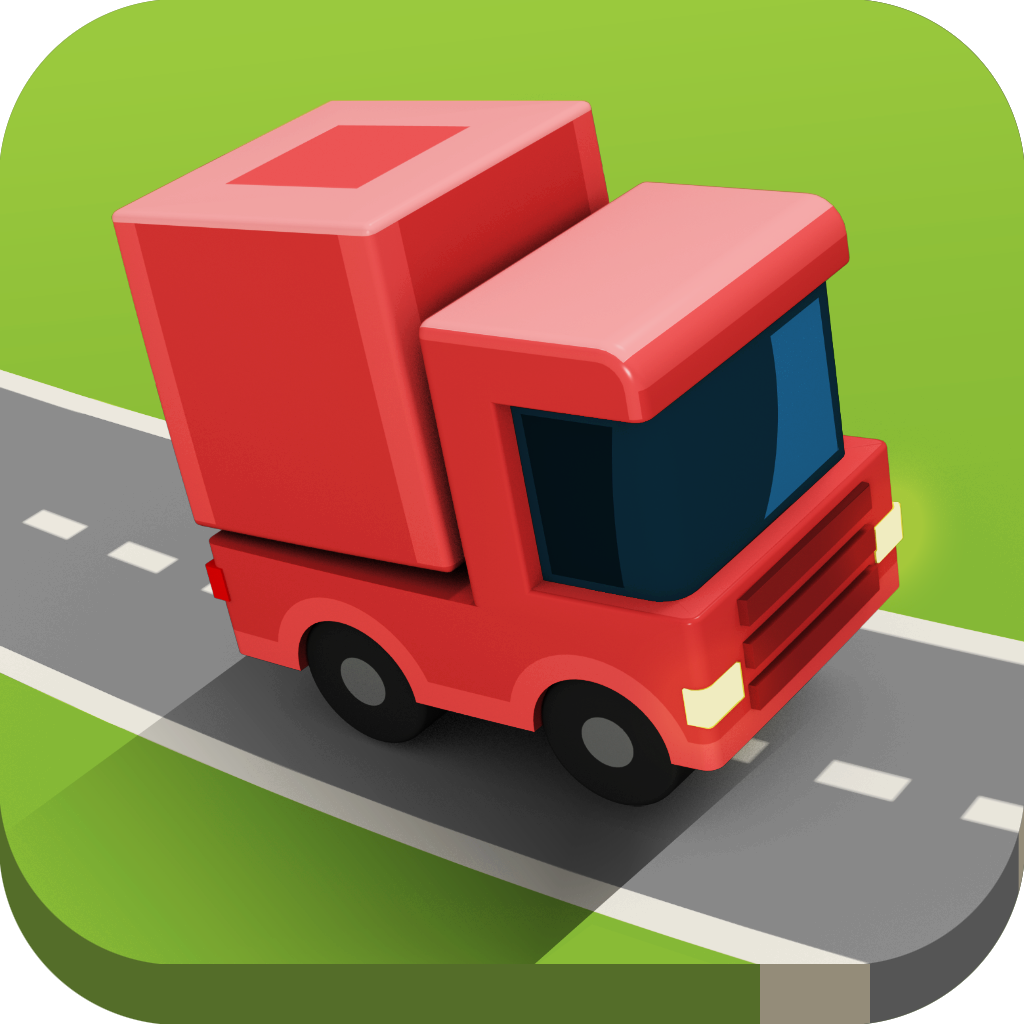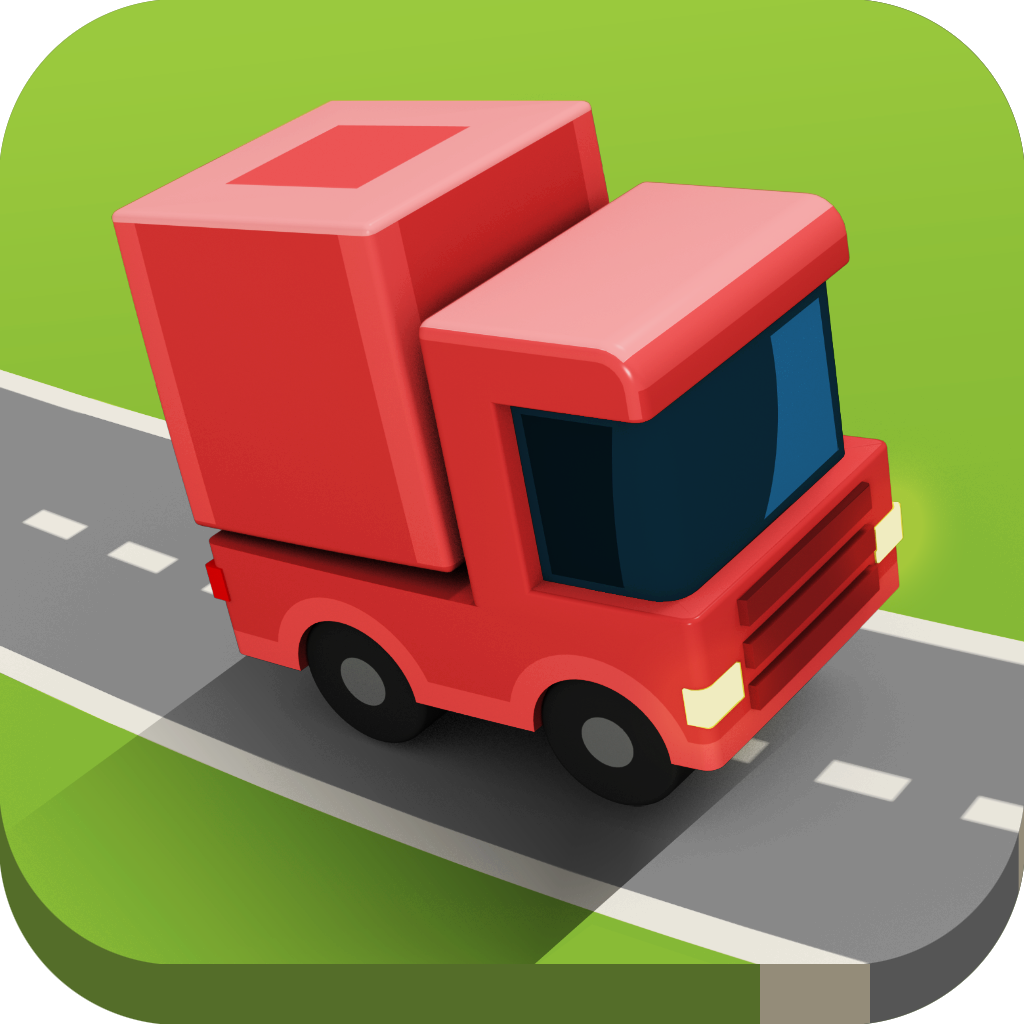 Strategize
your
routes
and
deliver
colorful
goods
in
RGB
Express
-
Mini
Truck
Puzzle
September 29, 2014
RGB Express - Mini Truck Puzzle ($2.99) by Bad Crane Ltd is an entertaining little puzzle game that will keep you coming back for hours. If you liked titles such as Trainyard or Perfect Paths, then you will get joy out of RGB Express as well.
In all of my years with an iPhone, one of my favorite things to do on it is play a puzzle game after a long day. I'm a sucker for puzzles, because I find them to be gorgeous, delightful, and stimulating. Plus, there's an endless variety of them in the App Store. When I stumbled on RGB Express on the App Store last week, I was drawn in instantly with the visuals and gameplay.
The graphics in RGB Express are cute and charming, something I always love. The environments are simple, but colorful and lush, especially on Retina HD displays. The typeface that is used reminds me of Flight Control from the good old days, but this isn't a bad thing. The animations in RGB Express are smooth and fluid, as I experienced no lag while playing the game on my iPhone 6. The soundtrack itself is pleasant too, helping you settle down for some longer play sessions. The sound effects are a nice touch.
The game will feature six different chapters, with four different "locations" in each. To be honest, I didn't find much noticeable difference between the appearances of locations that would distinguish them from each other (like landmarks), but it's just a game, right? Each location will have 10 puzzles for you to solve, so that means 240 levels available right now, with more coming future updates.
The goal for each stage is to have your RGB Express trucks deliver colorful packages to each house — the color of the package indicates what building to deliver to. Of course, you can't have multiple trucks using the same route, so your job is to figure out different routes for all trucks while still delivering all packages. It's easier said than done, especially in later levels.
The controls are super simple and intuitive. When you figure out a route for a truck, just tap-and-drag from the truck to paint a colored path for it to follow. A truck cannot traverse over its own route, nor can another truck of a different color use that path if it's already being used. Your path needs to pick up the packages that are scattered along the level and then deliver them to the appropriate house. Once you have the routes figured out for all of the trucks on the level, tap on the "play" button to watch them go. If you are successful, you'll earn a coin for the level — these are used to unlock later levels. If things move too slowly for you, just speed things up with a tap of the "fast forward" button. When you need to stop and fix a path, just tap on the "stop" button and make your corrections.
While things may feel a bit too easy in the beginning, that's because it is just teaching you the basics of the game. As you get to the other chapters, things get tricky, since you have to watch out for things like bridges and switches. The learning curve is gradual, so it's friendly enough for everyone, but when things get difficult, RGB Express provides great stimulation for your brain. There is even Game Center integration for seeing how many levels you've completed compared to your friends and the rest of the world.
If you get stuck, you can use hints to get a push forward in solving it. But when you run out of the initial free hints, you'll have to buy more through in-app purchases, so you've been warned.
Puzzles are one of my favorite types of games, so I am loving RGB Express – Mini Truck Puzzle so far. The visuals are wonderful, the music is soothing, the controls are intuitive, and the gameplay itself is pretty challenging but on a nice, gradual curve.
If you are looking for a puzzle game to kick back with this week, I highly recommend checking out RGB Express – Mini Truck Puzzle. You can get it on the App Store as a universal download for $2.99.
Mentioned apps
$2.99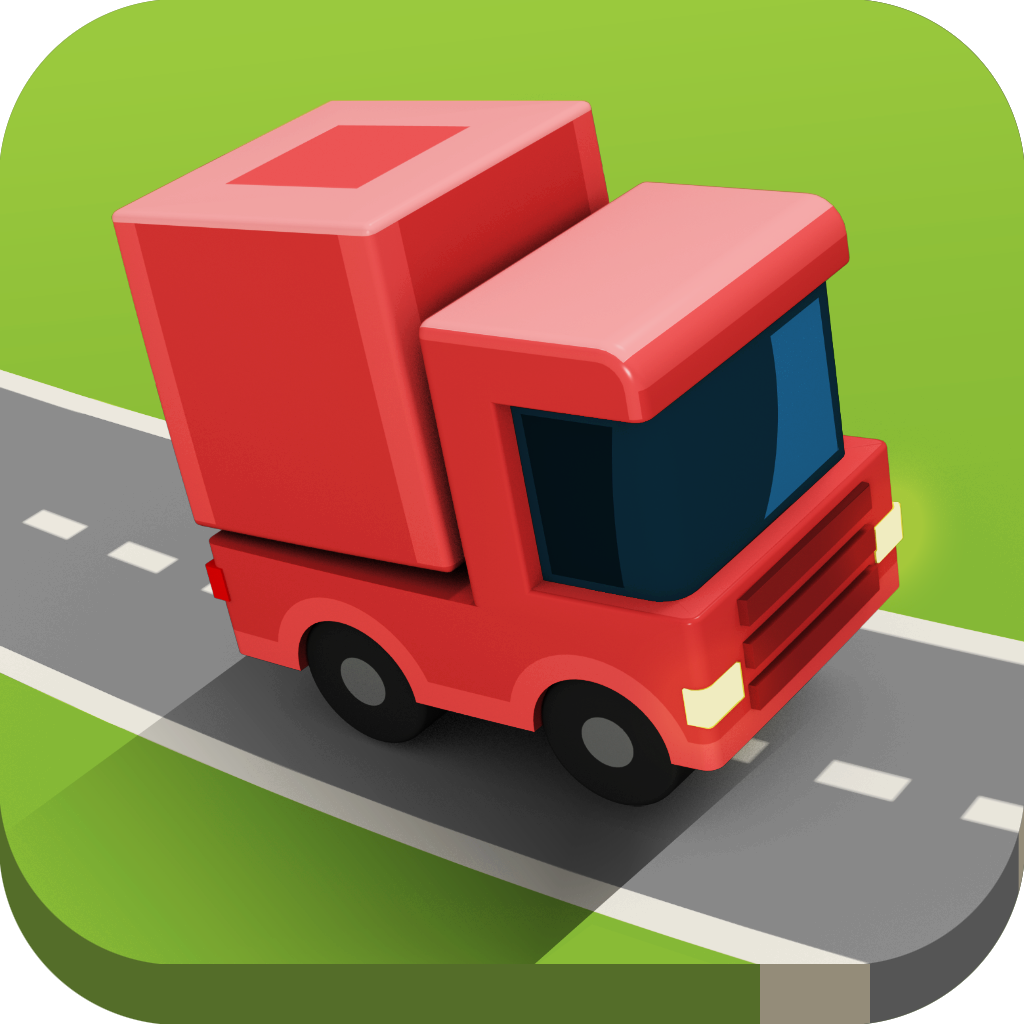 RGB Express - Mini Truck Puzzle
Bad Crane Ltd
$1.99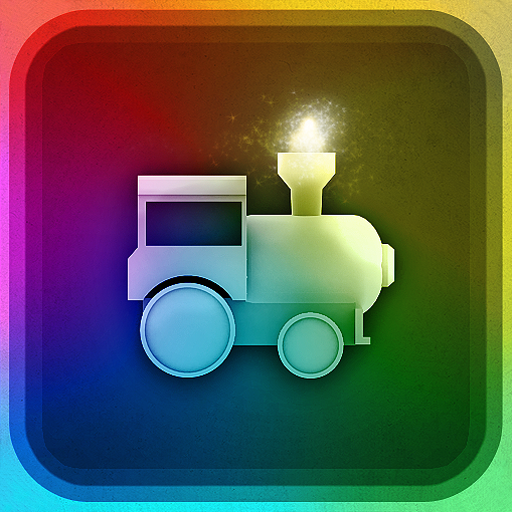 Trainyard
Matt Rix
$2.99
Perfect Paths
Hyperbolic Magnetism
Free
Trainyard Express
Matt Rix
Related articles