Destroy
Thousands
Of
Zombies
With
Your
Custom
Car
In
R.I.P.
Rally
April 19, 2013
R.I.P. Rally (Free) by Chillingo Ltd is another game that's all about killing zombies.
Although we're constantly killing zombies in hundreds of different games, they just keep coming back. In this game, thousands of them continue to pop out of the ground and start attacking you.
You're armed with powerful vehicles that range from muscle cars to camper vans, each with their own special weapons attached.
If you've ever played any of the Twisted Metal games, you'll notice that this game has some similarities. All of the action happens in arenas and you see everything from a far, third-person view.
Your car is controlled with duel joysticks which aren't actually very easy to use. You have to control where your vehicle is headed as well as where your gun is pointing. The controls used in Smash Cops Heat could have been a better option.
You can destroy zombies by shooting them or running them over. The problem is that when you run them over, your car gets damaged. The best way to survive is shoot the zombies without getting too close to them. This isn't that easy when they're always following you.
During each round, you're challenged to do things like reach the fourth wave of zombies or collect a certain number of items. As you pass more challenges, you earn virtual money which can be used to upgrade your vehicle or buy better weapons. You can buy virtual money with in-app purchases, but doing so would only speed up your progress and isn't required.
While you might be curious to see how much damage the more powerful vehicles can do, I didn't find the upgrade options very motivating.
The best thing about this game is its graphics. The levels are detailed, the cars look great, and the environment is ideal for zombie destroying action.
I didn't really enjoy playing R.I.P. Rally. I couldn't get used to the controls and didn't think the gameplay was fun enough.
You can get R.I.P. Rally for both the iPhone and iPad free in the App Store.
If you're not sick of zombie games yet, take a look at this AppList for zombie lovers.
Mentioned apps
Free
R.I.P. Rally
Chillingo Ltd
Free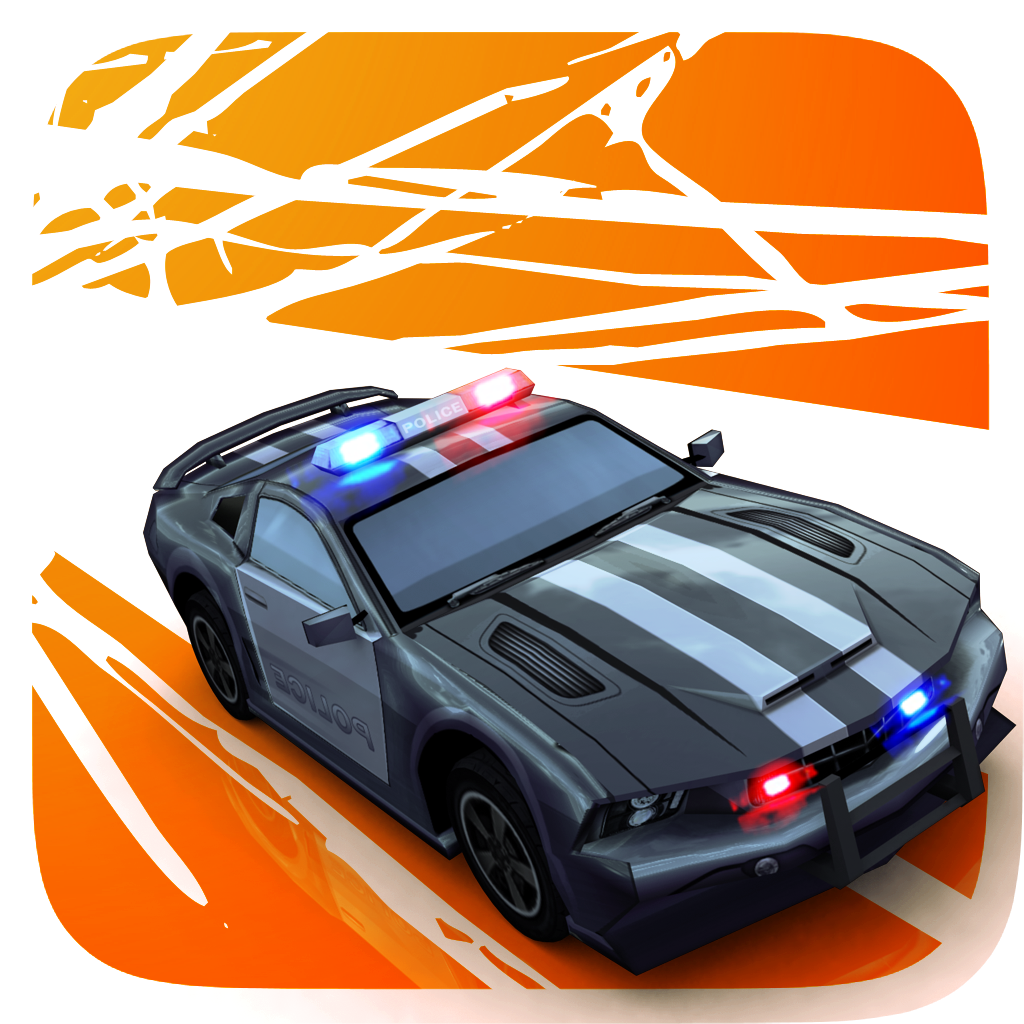 Smash Cops Heat
Hutch Games Ltd