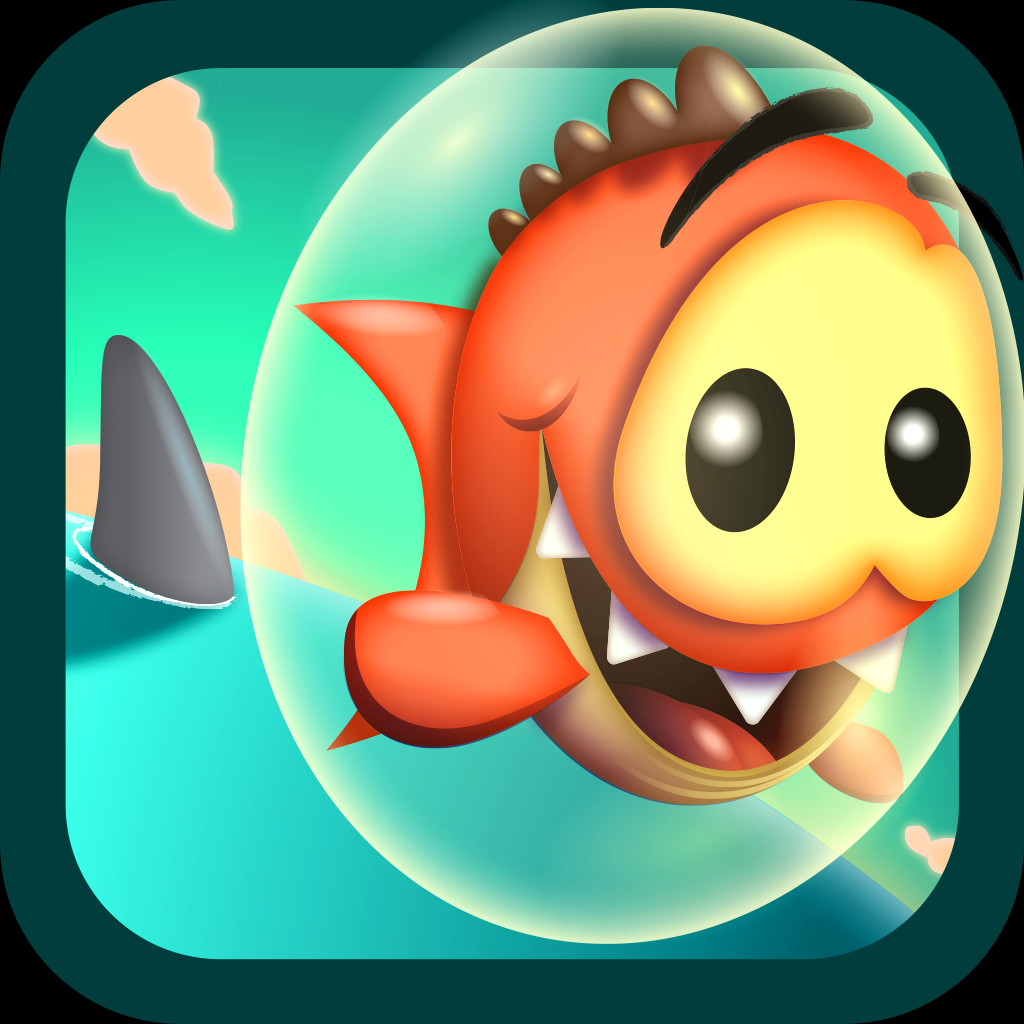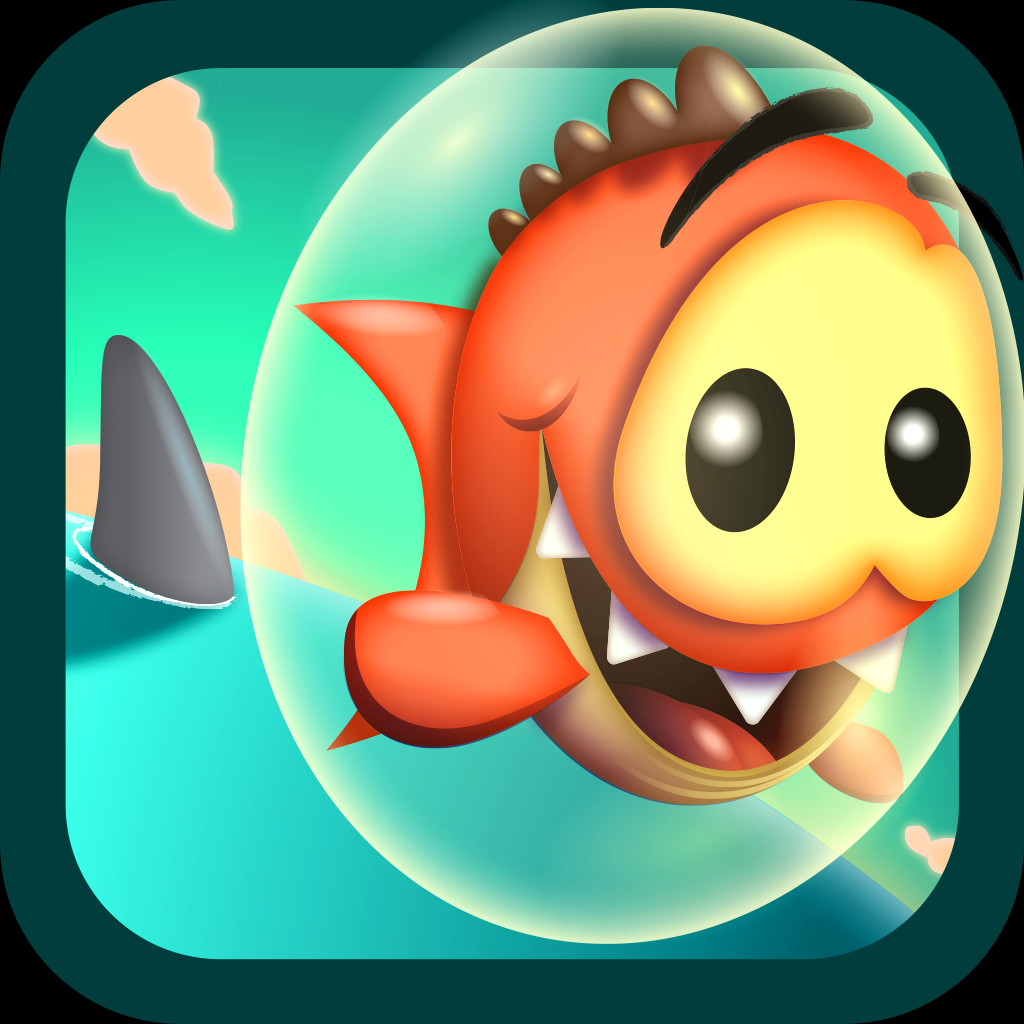 Can
You
Dive
And
Outswim
The
Shark?
Find
Out
In
Small
Fry
January 17, 2014
Small Fry (Free) by Noodlecake Studios Inc is an endless runner game that is quite a big ocean adventure (so it's really an endless swimmer, technically). If you've enjoyed other games like Tiny Wings and Time Surfer, then you'll have a good time with Small Fry.
I'm a fan of Noodlecake Studios, the guys behind Super Stickman Golf 2, so when I saw that they teamed up with No Monkey Studios for Small Fry, I was pretty excited. After all, I enjoy endless runners and the studios behind it, so why not? As I expected, Small Fry is quite a cute and addictive little game for everyone.
The visuals in Small Fry are adorable, reminding me a bit of what I saw in children's books as a kid. The game has a mix of both flat graphics and a little depth to some elements, creating a perfect fusion of the two. Things aren't too flat, and not too in-your-face. The animations are also quite smooth, and I've not had lagging issues while playing on my iPhone 5s. There is also a calming soundtrack in the background, as well as charming sound effects as the characters and environment comes to life while you play.
The controls in Small Fry are quite simple, especially if you've played these types of games before. Small Fry, the fish, will be on the run from the big and scary shark, Wallace "Big Mack" Mackenzie. Your fish will swim automatically, but you will be in control of diving. To dive, just tap and hold on the screen, and to get back up just release your finger. You'll need to do this to avoid hitting other small fishes in the water, and also collect clams.
Small Fry is not just limited to the ocean either — you can jump out on the surface of the water, and even land on bubbles for a boost in the air. Jumping on three bubbles will put you in "turbo" mode, where you gain a brief boost in speed to outrun Big Mack. If you get high enough, you will find Small Fry in space, where he needs to avoid asteroids. If you can get the space bubbles, it will put you into "nitro" mode, which will protect you from two hits.
To keep things interesting, the game will have various challenges for you to complete in order to "rank up." These include goals like "Avoid 7 fish in a row," "Float past 3 asteroids in space," and more. Completing them will give you a nice lump of clams to spend in the shop for power-up boosts (clam magnet, shields, speed boosts, etc.) and outfits. They also give you something to strive for as you play, which is needed in endless runner games such as this.
It may be more of the same, but it has been a while since I've played an endless runner that is as cute and challenging as Small Fry. Because you are a floaty little fish, it's definitely a test of skill to dive enough to reach clusters of clams, while also avoiding all of those other small fish in the way, which will slow you down if you touch them, causing you to get eaten by a shark. It's even quite a task to get into space as a fish, and get enough bubbles to protect yourself from hazards. Small Fry may just be another runner game, but it's a tough one that should be welcomed by any fans of the genre. There is even Game Center integration for those who prefer to compete with their friends for best scores.
I highly recommend checking out Small Fry this weekend. It's cute, simple, and increasingly difficult. And since it's free in the App Store for your iPhone and iPad, you really have nothing to lose by giving it a spin. There are in-app purchases for more clams and also a clam doubler item.
Mentioned apps
Free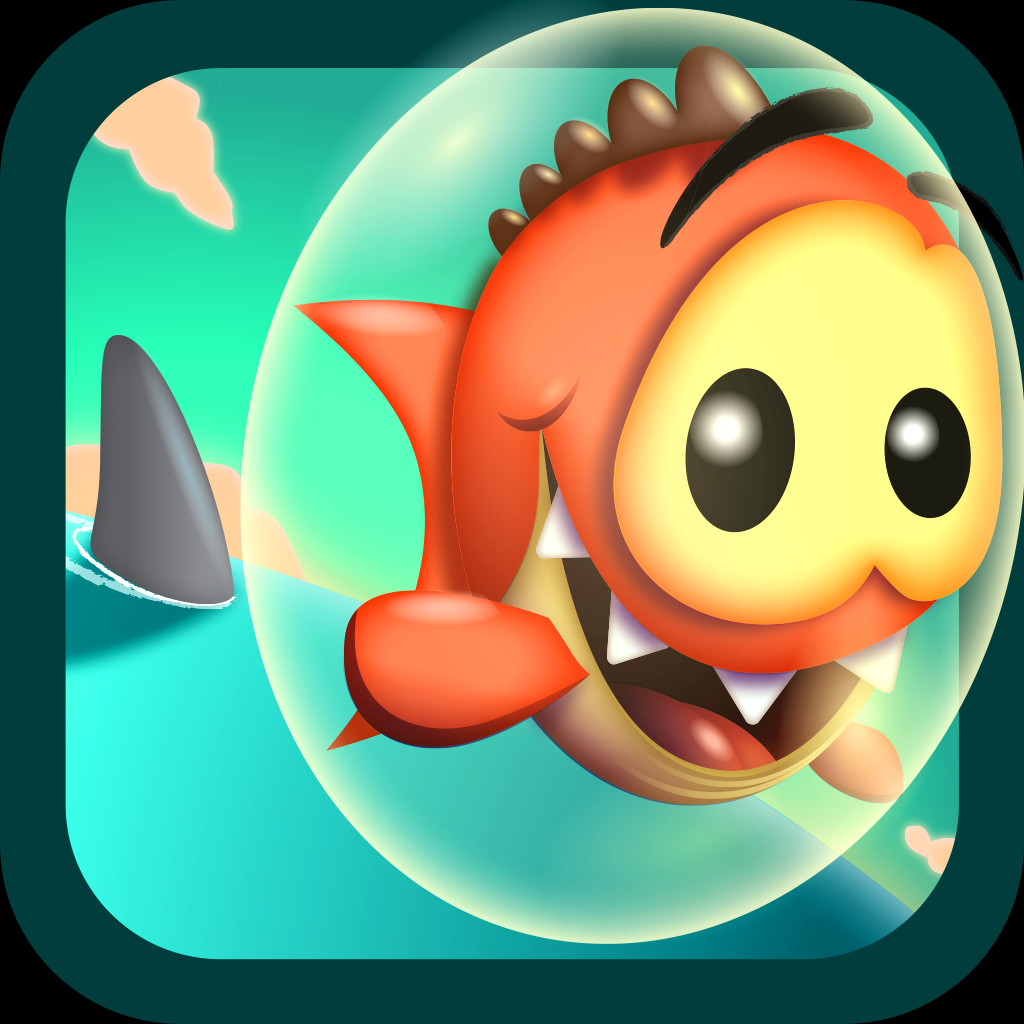 Small Fry
Noodlecake Studios Inc
Related articles