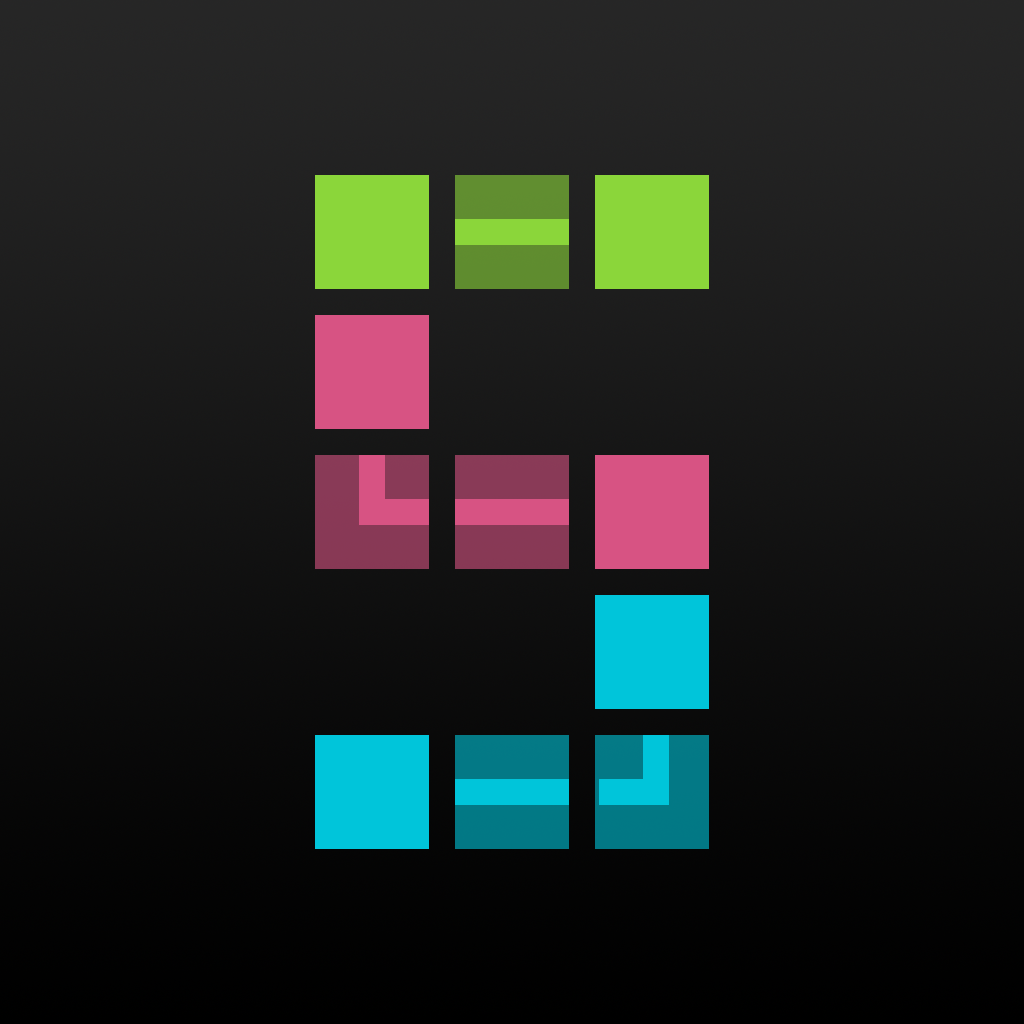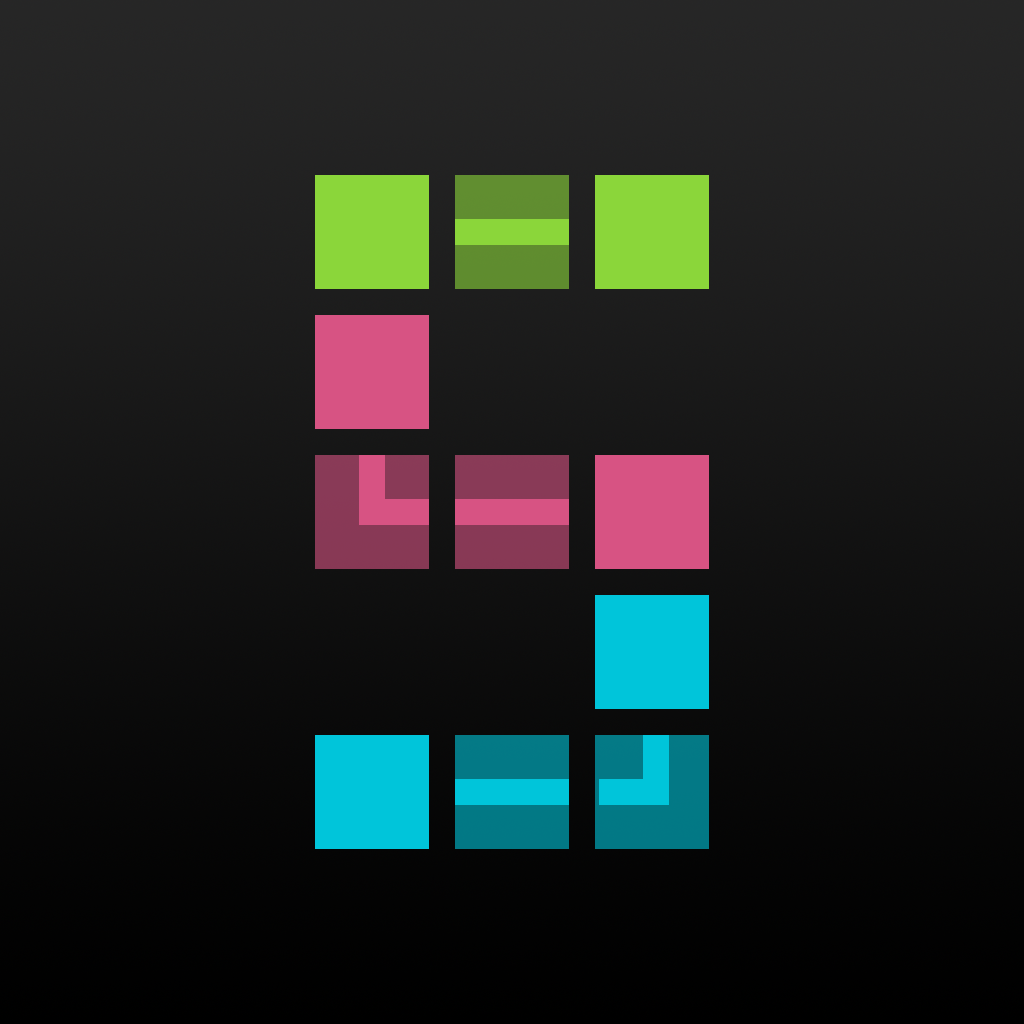 Connect
The
Blocks
And
Gather
Stars
In
The
Charming
Puzzles
Of
Super
Squares
October 18, 2013
Super Squares – Free Puzzle Game (Free) by Snowman is a beautiful and simple puzzle game that will keep you entertained for hours.
Even though there are some fantastic and unique games for iOS, such as the highly-acclaimed DEVICE 6, my favorite genre remains to be puzzle games. That's because these games are always simple-to-learn-hard-to-master, and stimulate your brain while you play. Plus, the touch screen of the iPhone and iPad are just perfect for these games. So I was delighted when I learned that Snowman, developer behind Checkmark, came out with a puzzle game of their own, and it's quite a gem.
I was immediately drawn in to Super Squares just by the visuals. It features simplistic, blocky elements that give it a bit of a retro feel, but still retains its own charm. The overall dark theme gives the colored blocks a bit more oomph, as they really stand out with their bright colors. There isn't much music to the game, but there are whimsical sound effects that you'll hear when you create paths to collect stars and break blocks.
Super Squares is a free game, but don't let that fool you. It has plenty of content available for free, with a lot of new level packs available through in-app purchases. The level packs are available for $0.99 a pop, but you can buy all of them for $3.99, which is quite a savings. Though even if you don't get any, the game comes with 300 initial puzzles for you to solve, which is more than most free games out there. In the other level packs, you will find larger grids (5×5, 6×6, 7×7, 8×8, and 9×9) with more colors to match up, making things even more complex. There are also special level packs, such as the Star Craze, Brick Mania, and Impossible, which definitely present a challenge as you figure out how to connect the blocks and get the stars without getting trapped.
So what is Super Squares all about? Each level will consist of colored blocks scattered about on a grid, along with a handful of stars. The goal is to connect the two like-colored blocks of each color with each other by tracing a path with your finger, from one of them to the other, while picking up whatever stars you can along the way. If you make a mistake, you can undo the path by tapping on either the start or end point to clear it. As you advance through the levels in order, you will start to encounter obstacles that are in your way, such as gray blocks that you will need to eliminate with a limited supply of bombs. Like all puzzle games, it starts out pretty easy, but the farther you get, the harder it is.
Along the bottom of the screen, you'll find some icons. You can clear the board and start over (Refresh) if you realize you've messed up, though this is limited, so use them wisely. You get a refill of a Refresh every 30 minutes, though, so don't go crazy. The bombs will show how many more you have remaining for that level, but you can buy more if you need them, though from what I've seen, the level provides more than enough to solve the puzzle. You can also nuke all blocks with the Super Bomb, but I recommend only using this in an emergency, since it's a last resort kind of thing.
If you play Super Squares on multiple devices, you'll be happy to know that you can save your game progress through iCloud, and restoring your purchases is also available.
I've been really enjoying Super Squares quite a bit since I've downloaded it earlier this week, and I have even bought the level pack bundle (a total of about 1350 puzzles). It's simple, looks great (especially on iOS 7), and is a delight to play. I highly recommend checking this out if you're a puzzle fan. You can find Super Squares in the App Store as a universal app for free.
Mentioned apps
$9.99
Checkmark
Snowman
Free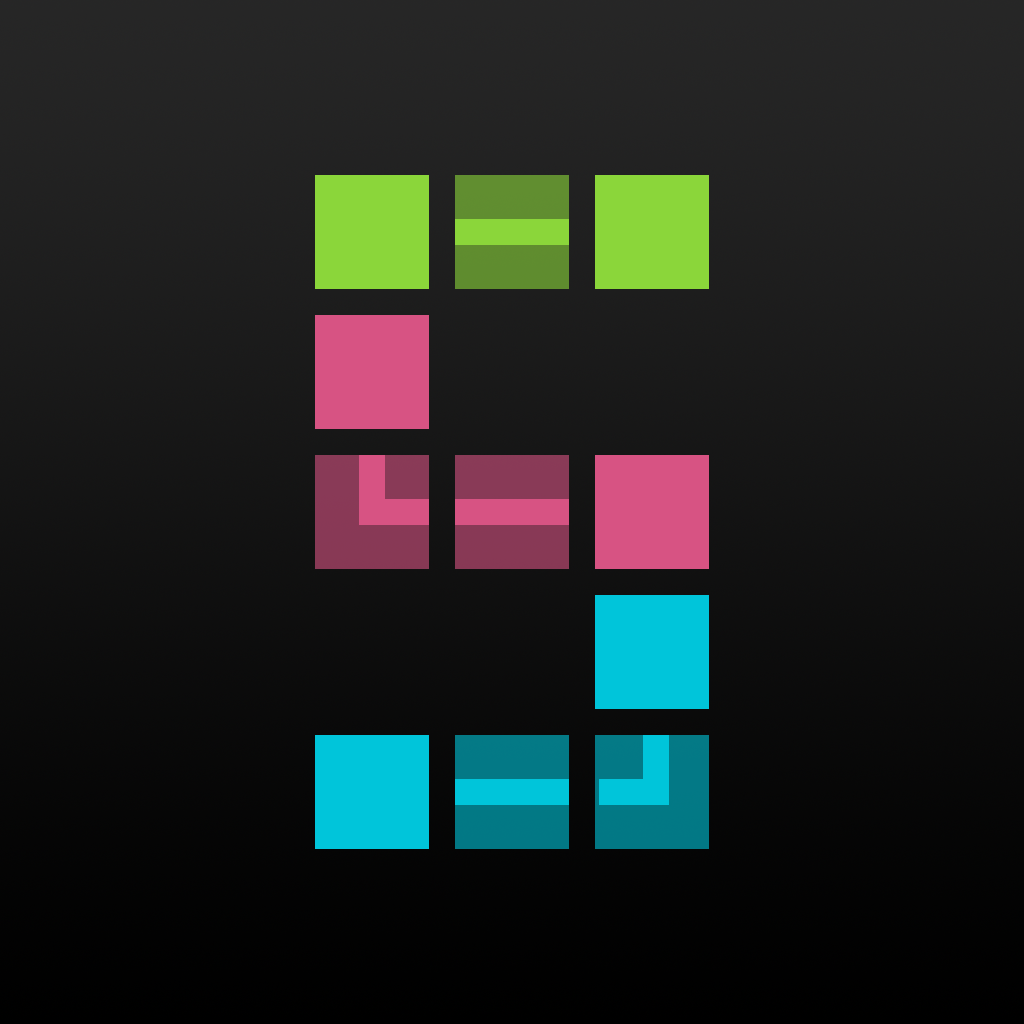 Super Squares – Free Puzzle Game
Snowman