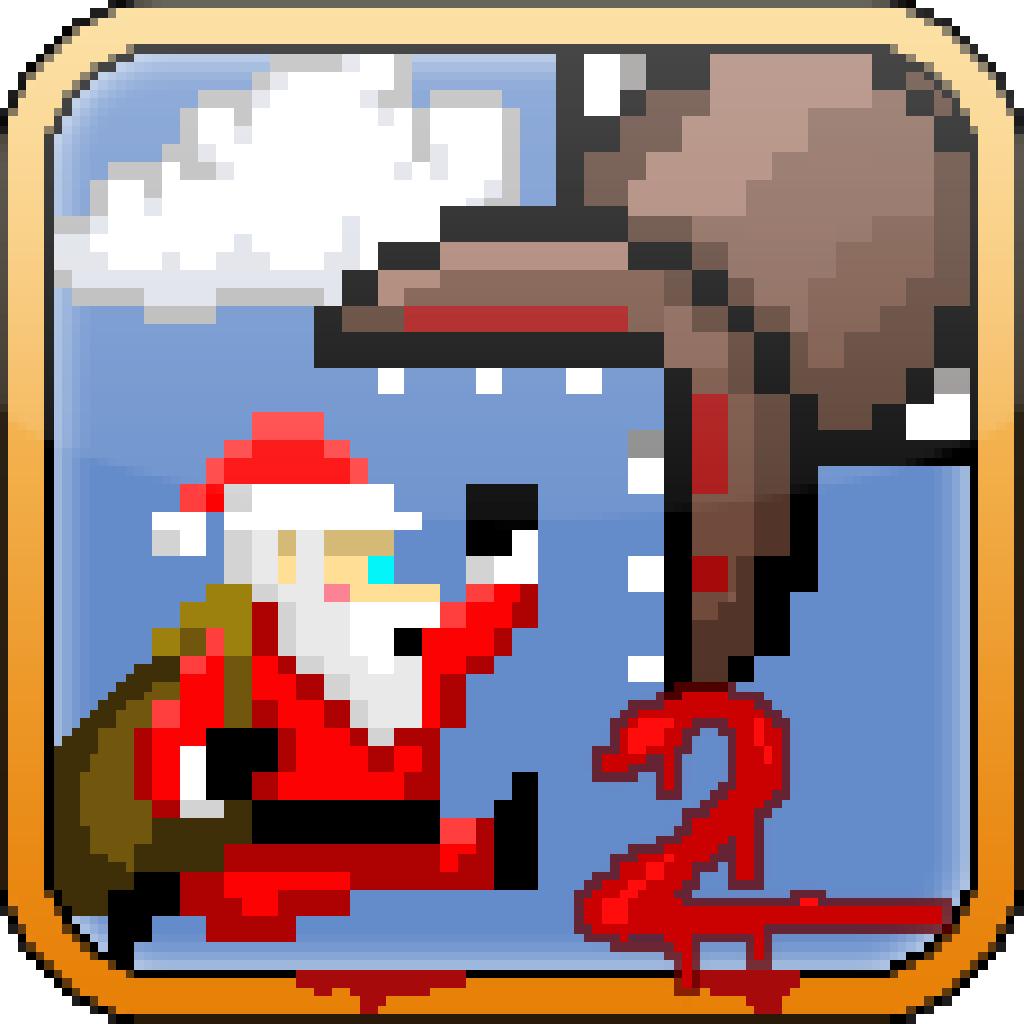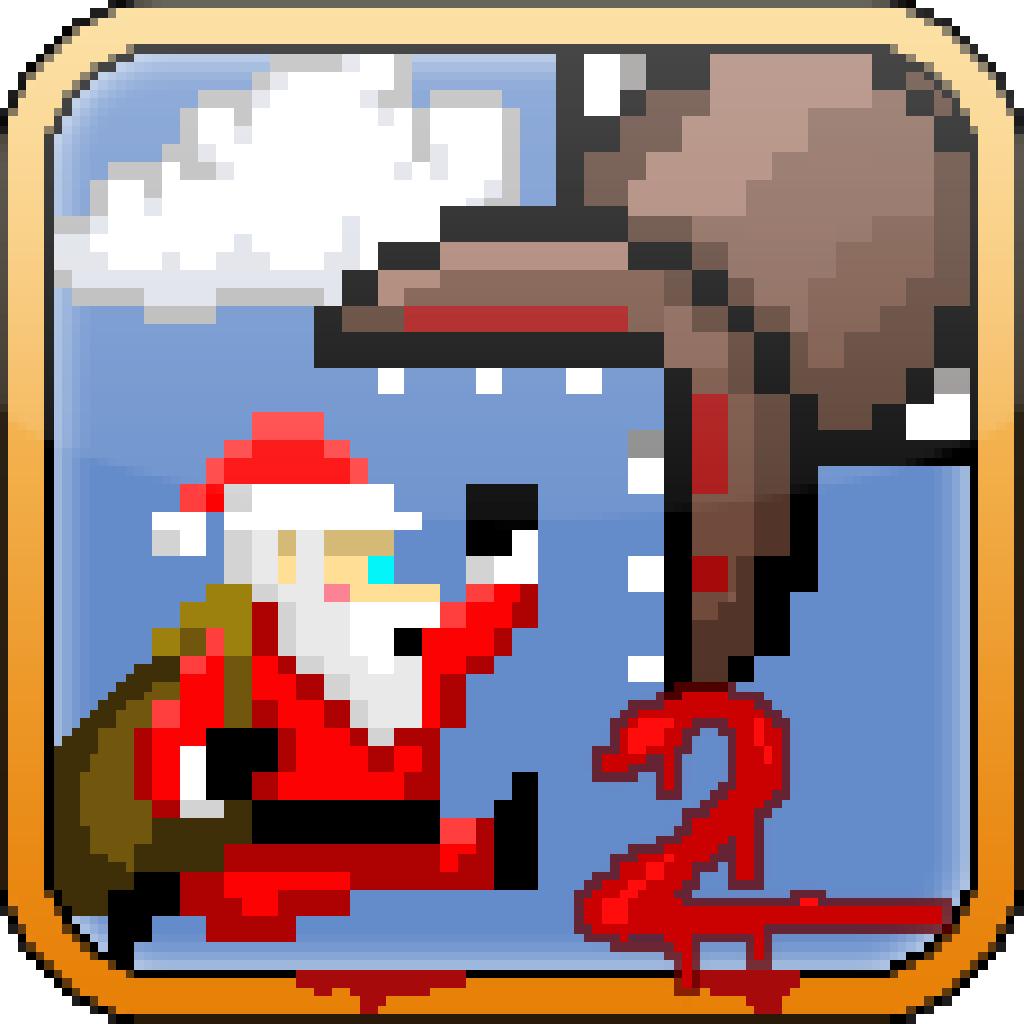 The
Worm
Is
Back
With
Some
Holiday
Cheer
In
Super
Mega
Worm
Vs
Santa
2
December 21, 2012
Super Mega Worm Vs Santa 2 ($0.99) by Deceased Pixel LLC brings back some hilarious carnage for the holiday season. I mean, while it's all fine and jolly to be in the Christmas spirit, there's nothing wrong with adding a mechanical robot Santa and a giant worm bent on destroying everything in its path to the holiday mix, right? In fact, I would even say that it makes things much more interesting.
I remember playing the original Super Mega Worm when it came out about two years ago, and I enjoyed it for a while. It was definitely an addictive retro experience, combining fast paced action with easy controls, and lots of destruction. Then they came out with Super Mega Worm vs Santa for the holidays, and now it's back and better than ever in this sequel.
One thing I love about Deceased Pixel games are the 8-bit pixelated graphics. And with SMWVS2, you get more vintage pixels than ever before. It looks amazing and is optimized for your Retina devices, too (even iPhone 5). Animations and movements are incredibly fluid, and the music has a bit of holiday cheer in between the bits of blowing thing up with fire. Not much is different from the previous SMW titles, and that's a good thing.
The game controls are rather easy. On the left will be a d-pad for controlling the worm through the ground and air. On the left will be an A and B button for propelling through the ground and attacking while above ground. As you play, you'll get various attacks, like spitting out fireballs and sending out icicles to freeze everything around you. These powers that you acquire will be permanent for your worm, and available in both game modes.
In SMWVS2, you have Adventure and Time Attack. Adventure is the standard play mode, where your worm starts out pretty short but grows as you get through levels. Time Attack has your worm starting out pretty long already, and you must rack up as many points as you can before you die or time runs out, whichever comes first.
Regardless of which mode you pick, the gameplay is pretty much the same. You will control the worm, burrowing underground and then coming up on the surface and air to lay waste to whatever is in your way. Watch out for mines underground though, and collect as many of the purple stones as you can.
In the beginning of Adventure mode, the little elves and other humans won't be armed, so they'll be easy pickings. However, as you progress in levels, you'll encounter enemies that will attack you, so watch out! Time Attack mode already has retaliating opponents from the get-go, so just blow them all up and spread that holiday cheer.
The game is simple, fun, and addictive. For competitive players, Game Center supports leaderboards for Adventure and Time Attack, and there is one ultimate achievement to obtain: Defeat Santa. If you're good enough, yes, you can totally stop the evil mechanic Santa from destroying the Earth as a giant, destructive worm. Isn't it perfect?
If you were a fan of the previous Super Mega Worm games, then you will love this sequel. And if you haven't played these games before, well, now's your chance to experience the mayhem a single giant worm can cause. The only con about the game is that you'll probably have a hard time putting it down and be productive, but hey, we're on holiday break now, aren't we?
You can get your own copy of Super Mega Worm Vs Santa 2 for only $0.99 in the App Store for both your iPhone and iPad.
Mentioned apps
$0.99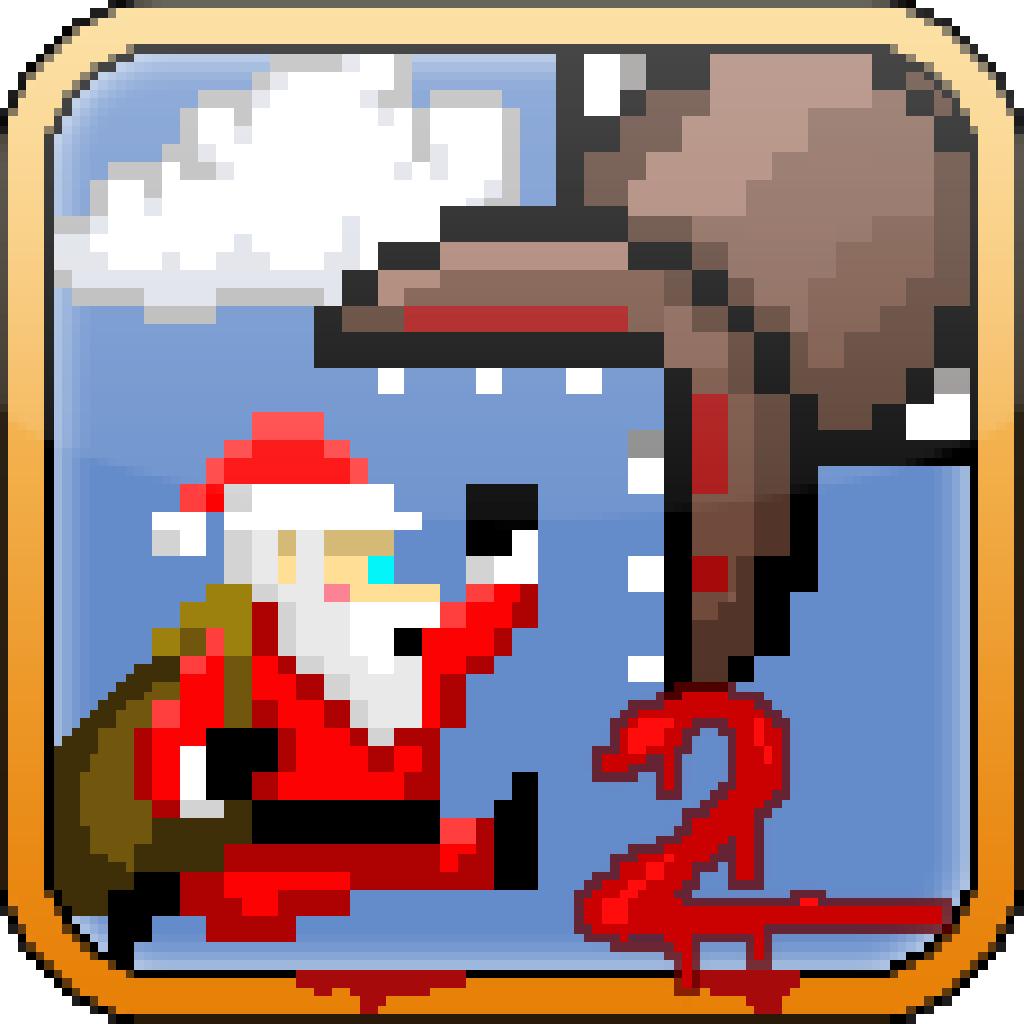 Super Mega Worm Vs Santa 2
Deceased Pixel LLC
$0.99
Super Mega Worm Vs Santa
Deceased Pixel LLC
$1.99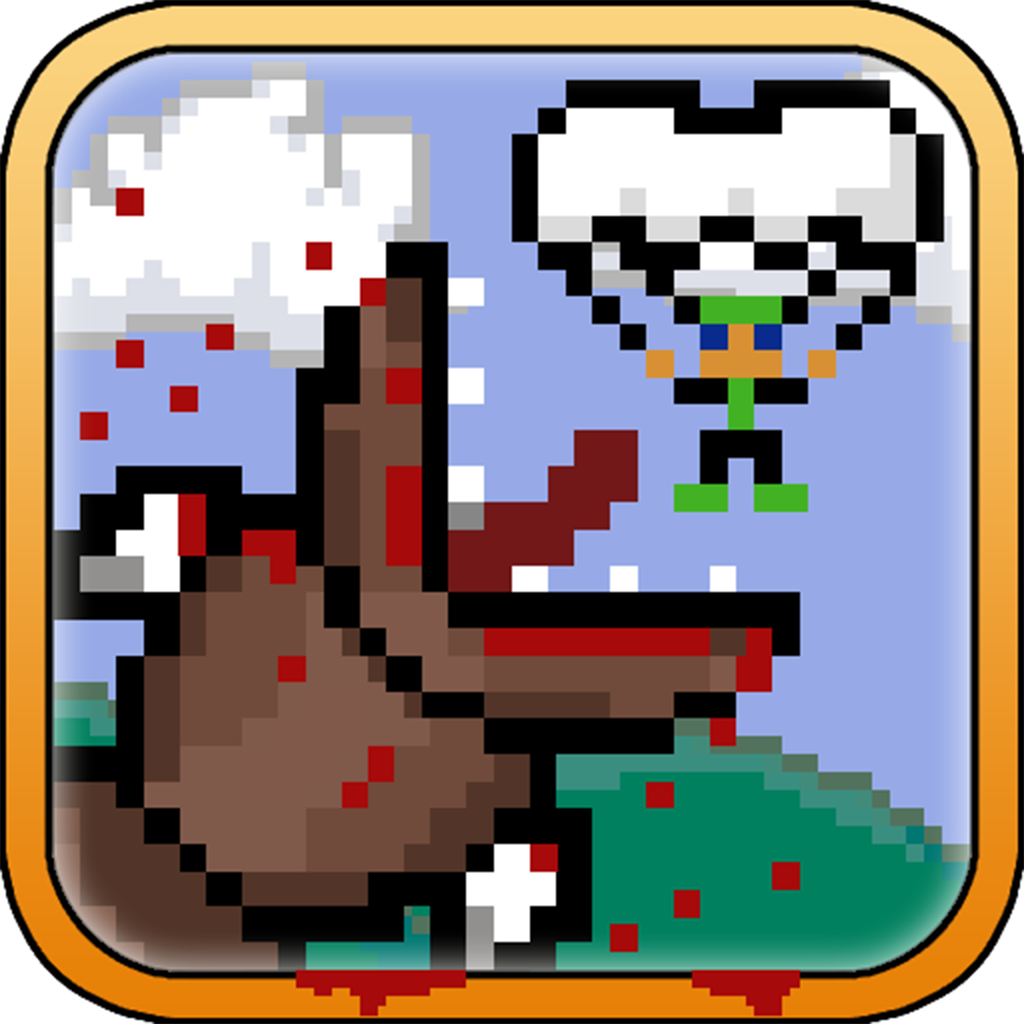 Super Mega Worm
Deceased Pixel LLC